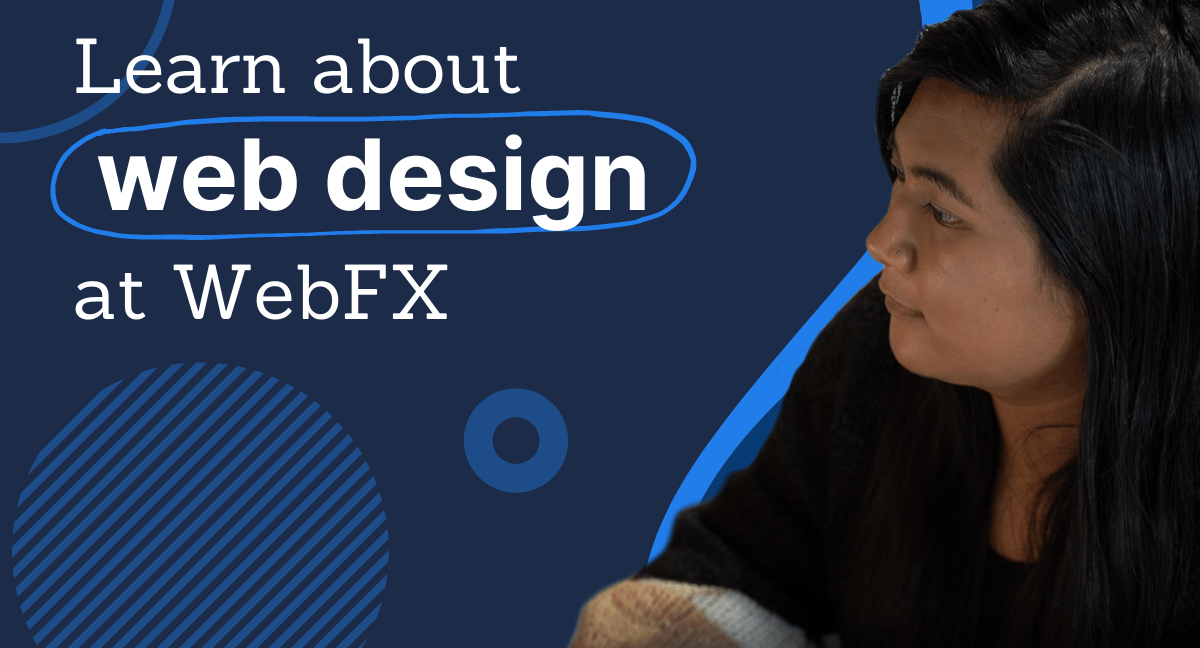 When it comes to hearing, you're the expert. People with auditory issues know they can come to you to improve their hearing. In the same way, WebFX is the agency that knows web design inside and out, and we can work with you to improve your practice's web design.
Well, to gain new patients, you have to market yourself online — and for that, you need a website that tells people about who you are and what you have to offer. For your website to attract any patients, though, it has to be well-designed.
That's where WebFX can help. We've been designing websites for over 25 years, and we have everything we need to take your site to the next level. Read on to learn about our audiology web design services, which include:
Then partner with us to get started with your website optimization. Call us at 888-601-5359 or contact us online today!
Time to Level Up Your Sales
Our long list of services helps you grow every aspect of your business with marketing strategies that are proven to increase bottom-line metrics like revenue and conversions.
In the past 5 years, we've managed more than 12.9 MILLION transactions across our client base.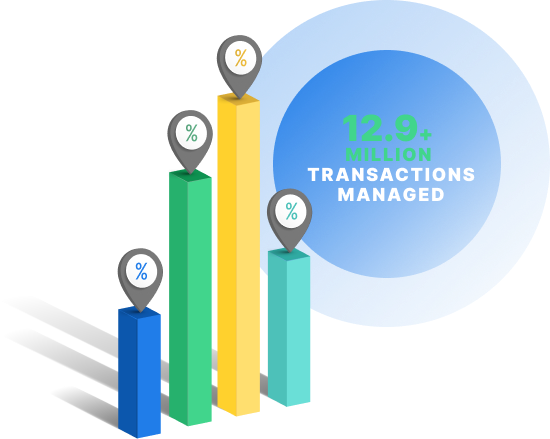 7 features of WebFX's audiology web design services
Web design isn't always the simplest concept to grasp. Luckily, WebFX knows web design inside and out, and we have all the resources needed to make your site more effective at attracting new patients.
Here are seven ways we can improve web design for audiologists!
1. Site navigation setup
Site navigation is one of the most crucial elements of any website, and it's something we can help you optimize. Navigation refers to the structural layout of your site and the way it allows users to move from page to page.
Ideally, your navigation should be as simple as possible to help visitors find information fast. At WebFX, we'll organize your pages into easily navigable sections and create an intuitive hierarchy that makes it a breeze for your audience to browse on your website.
2. Branding
One of the most important things you can do for your audiology website development is focus on branding. This step is something all too many businesses fail to do, and it can cost you a lot of future patients.
Branding simply refers to incorporating elements of your unique brand across your site. Think of a well-known business brand — Target, for instance. Target's visual brand is built around a red-and-white color scheme, so you'd expect to see that on their site — and you do.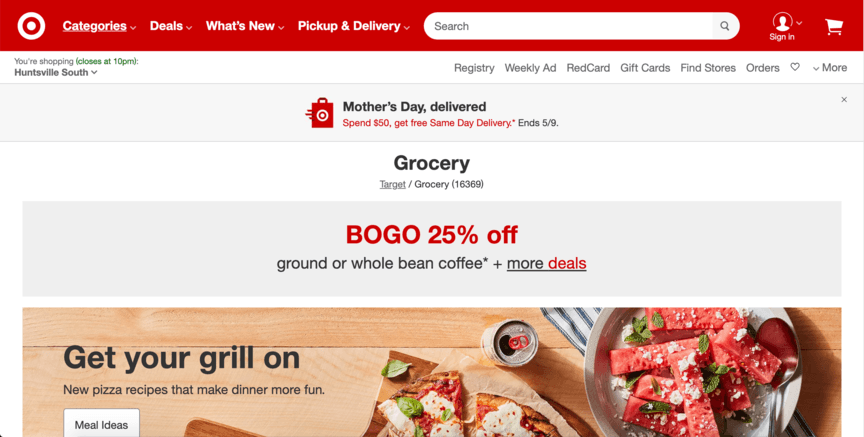 In the same way, your practice should create a basic brand identity for yourself and incorporate that throughout the pages on your website. WebFX will help your site stand out visually, making it easier for users to distinguish your website from your competitors and find it again later.
3. Image optimization
Odds are, you have some images on your site. Those images might help explain some of the points you make in your written content, or simply provide added visual appeal to your site. But for these images to have a positive impact on your site, they need to be optimized.
What does it mean for your images to be optimized? Ultimately, it comes down to two things: compressing your images and using alt text.
Compressing images ensures you don't slow down your page's load time — a factor that impacts your site's ability to rank in search results. Adding alt text enables you to provide context to your images for people who use screen readers or if an image doesn't load.
When you partner with WebFX, we'll help you implement these image optimization best practices to ensure you deliver the best user experience with your website's design.
4. Responsive design
Did you know that over 50% of all Internet traffic comes from mobile devices? As a result, Google ranks sites based on their mobile format. That means that without a mobile-friendly website, not only will you lose out on traffic, but you won't rank in Google results.
To resolve this issue, WebFX will implement responsive design. A responsive website changes its layout depending on the size and shape of the screen that displays it. We'll optimize each page on your site to work equally well on a computer, phone, and tablet.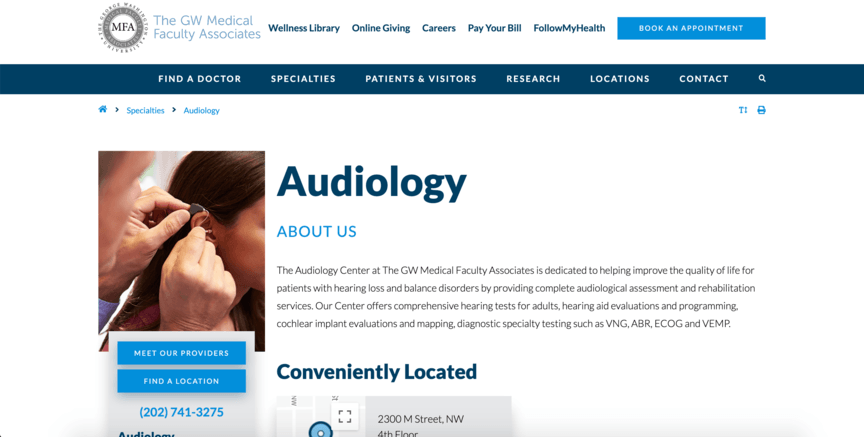 When your site is mobile-friendly, you'll draw in more traffic and keep users happier on your site.
5. Page speed optimization
Another important feature of audiology website development is page load speed. When your pages take too long to load, many users will hit the "back" button — in fact, 83% of users expect pages to load in three seconds or less.
WebFX will implement several techniques to speed up your page load times, including:
Caching web pages
Compressing images
Minifying code
When your pages load quicker, you'll retain more traffic, allowing you to ultimately convert more of visitors into loyal patients.
As a bonus, the lower bounce rate will likely help you rank higher in Google search results.
6. Site copywriting
It won't matter how well-designed your website is if the information isn't there or helpful. Your site should feature plenty of informational content, both about your practice and about general audiology information or trends.
One of the best formats for presenting that information is written content like blog posts. If writing isn't your forte, though, don't worry — WebFX has you covered. Our professional team of copywriters will craft the written text for each page on your site.
With expertly crafted copy, your pages will rank better for relevant Google searches, drawing in users interested in learning about audiology or seeking audiology services.
7. Search engine optimization (SEO)
A final way WebFX will boost your web design is by integrating technical search engine optimization (SEO). SEO is the process of optimizing pages to rank in Google search results, and at WebFX, it's our primary specialty.
Some SEO tactics we'll employ include:
With our top-tier SEO services, you'll be able to draw plenty of traffic to your site through Google.
WebFX knows audiology website development
If you need help taking your website to the next level, you won't find a better agency than WebFX. We know web design for audiologists inside and out, and with over 1020 testimonials, we're the agency clients trust to drive high-end marketing results.
With our web design services, you'll get help optimizing your site for each of the features listed above and more. You'll also receive a dedicated account representative to keep you informed about everything we do for you.
To get started with us, call 888-601-5359 or contact us online today!
Earn a 20% greater ROI with WebFX