When users first visit your site, their first impression stems from your website's design. You want your website to have a positive impact on your audience, so they stay engaged on your site. It is crucial that you invest in your website so that you can drive better results for your floral business.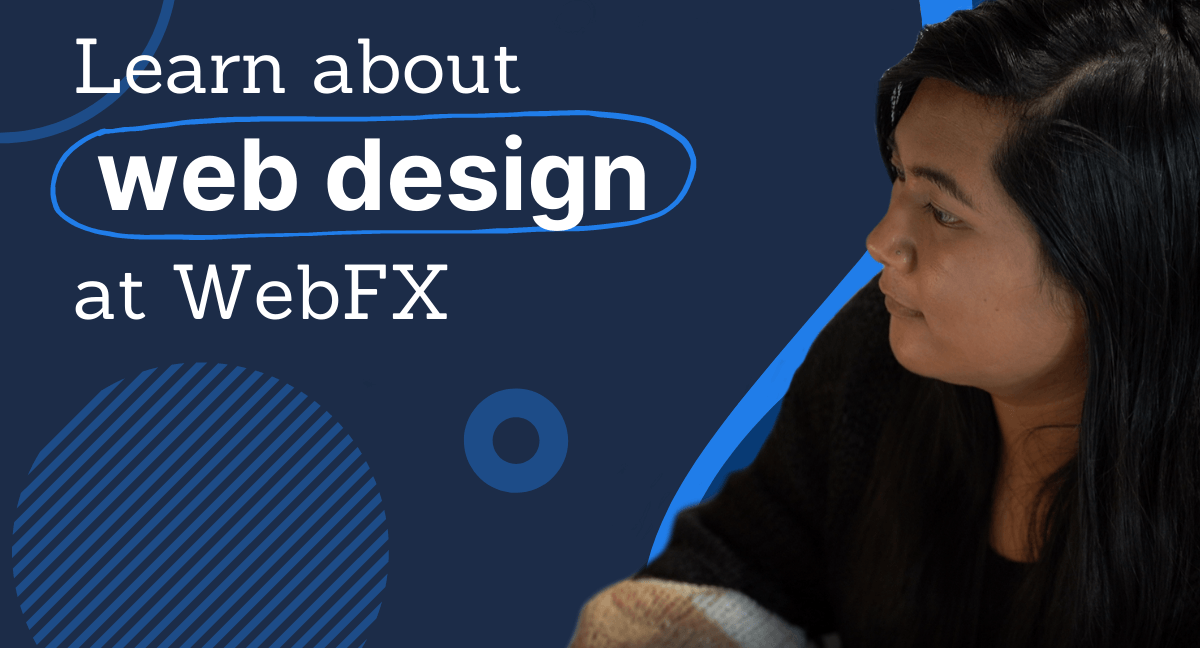 At WebFX, our web design agency provides full-service florist website design services. Your business will receive a custom florist website that follows search engine optimization (SEO) and conversion rate optimization (CRO) best practices so that you can earn more traffic and revenue from your site.
With more than 1,600 sites launched, as well as more than 50 web design awards received, WebFX is a trusted web design partner. Work with an experienced project manager and web design and development team to create an attractive website for your flower shop.
Call us today at 888-601-5359 or contact us online to speak with a strategist about getting started with our award-winning web design services.
We'll help you create a website that stands out.
"WebFX has been instrumental in helping us develop a new website, allowing us to be a leader in our industry."
Learn More About Our Web Design Services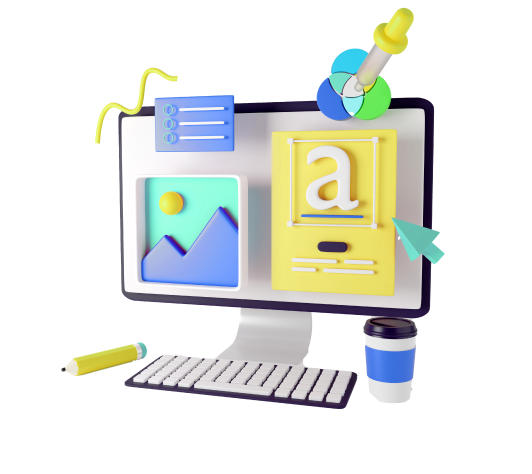 Choose the perfect florist website design service for your shop
With flower shop website design services from WebFX, your business can get a plan tailored to your unique leads. Whether you're looking to have ecommerce features, like a point-of-sale (POS) system or built-in SEO to drive traffic, we can help.
Explore our florist website design services now to learn more:
If you're looking for pricing, you can get an instant estimate with our web design cost calculator!
Get an Estimate for Your Website Design
Hear What It's Like to Work With WebFX!

"WebFX did amazing work creating a new website for us on a tight schedule. They have taken the time to learn about our business and give us ideas of how to make our digital marketing better. We still have work to do with WebFX but overall very pleased."
Professional Service
Get everything your shop needs with flower shop website design plans from WebFX
Your business gets a convenient, all-in-one solution with our flower shop website design plans. That's because our company features web designers, web developers, project managers, digital marketers, and copywriters, so you get all the skill sets you need in one place.
When you choose WebFX to create your florist website, you can count on your site having a:
Custom design
HTTPS or SSL security
Responsive design
[Optional] Content management system (CMS)
[Optional] Ecommerce functionality
[Optional] Database integration
You'll also receive a:
Dedicated project manager
Dedicated account manager
Web design and web development team
Professional copywriting team
And more
Learn more about what our florist websites include by contacting us online today!
Why choose WebFX for flower shop website design?
If you want to keep leads engaged on your site, you need to invest in your website's design. Your website's design is an important part of your floral business, so you need to put in the time and effort to make it great. At WebFX, we know how to create customized websites that deliver results.
We're a full-service digital marketing company that specializes in creating unique websites. We have a team of 500+ experts that are dedicated to helping your business create a better website. Our award-winning team of designers will create a customized website that you and your leads will love.
If you're looking for a company that drives results, look no further. To date, we've driven over $3 billion in sales and over 7.8 million leads for our clients. We focus on putting our clients' success first before everything else.
Our clients love the work we do, too. In fact, we have over 1020 client testimonials from a variety of industries. Check them out to see what it's like to partner with a top web design company like WebFX for florist website design!
View Web Design Portfolio
5 florist website design tips
Learn how the best florist websites get created by exploring these five florist website design tips:
1. Create a custom design
Customization is a key part of your site. You want your floral site to stand out from the competition. The best way to do this is by customizing your website.
Many businesses make the mistake of using cookie-cutter templates to design their sites. It is quick and easy, but it won't generate positive results for your business. Your site will look like thousands of other businesses that use that same template.
These templates don't offer much room for customization. You can't put your personal touches on your site. Your website won't be unique compared to your competition.
If you want to make the most out of your site, you need to invest in a customized design. A custom design ensures that you get a unique website that reflects your business. Your website will have a bigger impact on your audience.
So, why is a customized website important?
When leads visit your site, they become familiar with your brand. You want to help build brand recognition, so when it comes time to convert, they remember your floral business and your brand. A customized website helps you build your brand's unique identity and helps your audience remember it better.
By investing in a customized design, you will attract more leads and keep them engaged on your site. This offers you the opportunity to capture these leads and nurture them into customers.
2. Use a responsive design
Users will access your site from various devices. You want to ensure that each user has a positive experience when they enter your site. The best way to do this is through implementing a responsive design.
A responsive design enables your site to adapt to any device your audience uses to access your site. Whether it's a mobile device, tablet, or laptop, each user will have a tailored experience. It ensures that your audience can view your site in the format that fits their device best.
Imagine having to access a desktop site on a mobile phone. Users would have to constantly zoom in and out to read information and click on links. This doesn't boast a positive user experience and could deter leads away.
By using a responsive design, you keep your audience engaged. You keep them interested in your page and get them to check out your business.
3. Integrate an email sign-up forms
When you design your site, you want to make sure you include ways to capture leads. Email sign-up forms are a great way to capture leads, and you can easily integrate them into your design.
You'll want to put your email sign-up bar in the header or footer, so users always know where to find it. The header may be the best option if you really want leads to join your email list.
When you implement an email sign-up bar, you want to make it simple. Users don't want to take too much time filling out information to join an email list. It is best to keep your sign-up bar simple and easy to use.
Your best option is to just ask for an email address to sign up. This helps you keep your bar simple and attractive to your audience. You can always ask for additional information after your leads sign-up to receive emails.
You'll want to make sure your sign-up bar stands out, so your leads know where to sign up for emails. This is a great element to integrate into your website's design if you want to capture leads on your floral business' site.
4. Integrate social media buttons
Another great way to capture leads is by implementing social media buttons into your design. Many leads that visit your site have social media profiles. This is an opportunity for you to connect with them on these platforms.
Like the email sign-up bar, you'll want to place your social media buttons in the header or footer of your site. This ensures that your audience can find them. You'll want to include the icon for each platform you use, so your audience recognizes them immediately.
This helps your audience connect with your business on social media. When they visit your site, they can see what platforms you are on and choose to follow your floral business on those platforms. It's a great way to build a direct connection with your leads.
If you have a blog or regularly post content, you'll want to integrate social media buttons into that content. These social media buttons allow your audience to share your content on their own page. It's a great way to get your audience to share your content so that you can reach more leads.
5. Create CTA buttons
Leads will visit your floral business' site and like what they see. They want to take the next step. So, how do they do that?
Many businesses neglect to integrate call-to-action (CTA) buttons into their designs. These buttons are crucial because they tell your audience how to take the next step. It's an opportunity for your business to guide leads down the path towards conversion.

You want to design CTA buttons for your site, so you can help your leads take the next step. You need to make sure that your CTA buttons stand out to your audience, so they don't miss them. It's great to use bold colors and text to help your CTA stand out.
When you create a CTA button that stands out, you help your audience see how to take the next step. It will help you earn more conversions for your floral business.
Our digital marketing campaigns impact the metrics that improve your bottom line.
See More Results

WebFX has driven the following results for clients:

$3 billion
In client revenue

7.8 million
Leads for our clients

5.2 million
Client phone calls
Get started with florist website design services today
If you're ready to build a florist website that will draw in more leads and keep them engaged, contact us online or call us today at 888-601-5359 to speak with a strategist about our web design services.
We look forward to helping your floral business grow!
Earn a 20% greater ROI with WebFX