Attract more members and increase member satisfaction with a custom, mobile-friendly credit union web design from WebFX that includes search engine optimization (SEO) and complies with the Americans with Disabilities Act (ADA).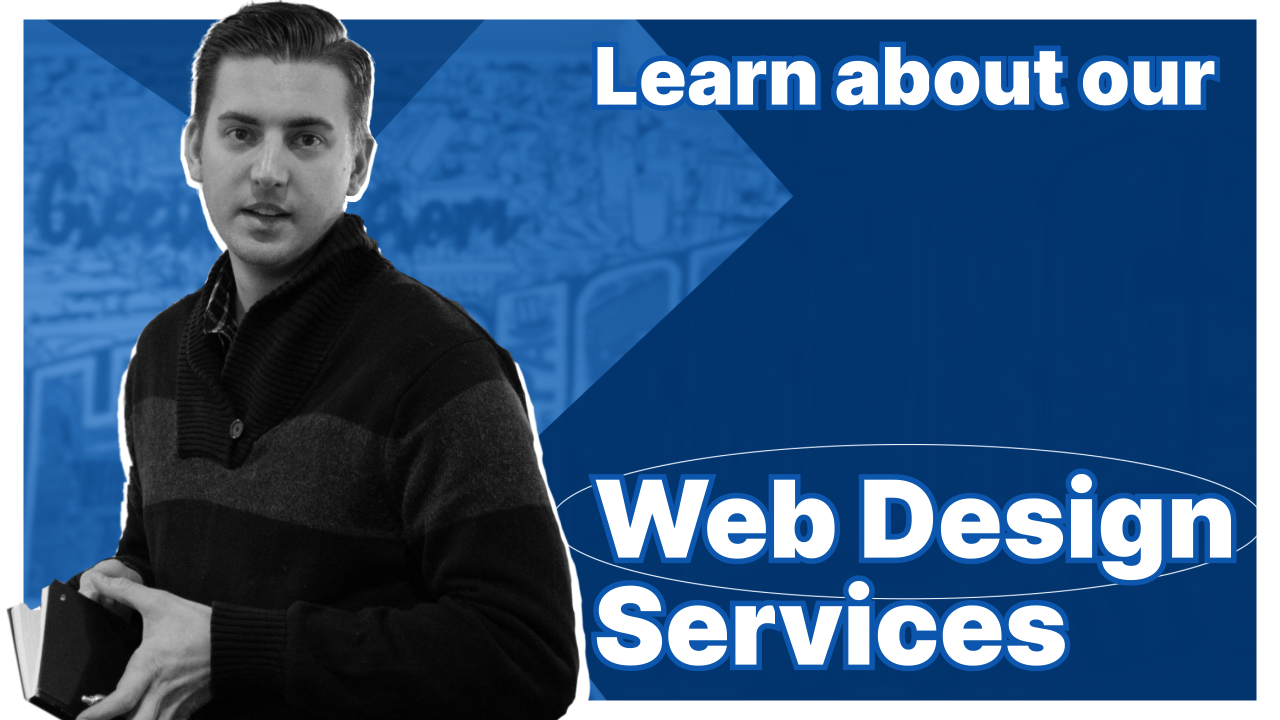 Choose the perfect web design package for your credit union below, or get a custom quote with our free (and instant) cost calculator:
With more than 1,600 websites launched and a client recommendation score that beats the nationwide average by 488%, WebFX is a trusted credit union web design company. Contact us online today (or call us at 888-601-5359) to learn more about our credit union website design services!
What do our credit union web design services include?
With our credit union web design services, you receive an end-to-end solution to designing, developing, and launching your site, as well as marketing it later. This approach makes your life easier because you get a one-stop shop for everything your credit union needs.
For example, all our website design services provide you with a site that's:
Custom
Responsive or mobile-friendly
Secure (HTTPS)
Compliant with the ADA and WCAG standards
Optimized for SEO best practices
Keep in mind that for continuous ADA and WCAG compliance, our credit union web design agency uses an artificial intelligence technology that ensures and automates your website's compliance on an ongoing basis.
If you decide to use this tech, it does require an annual investment for its maintenance and upkeep.
In addition to ADA and WCAG-compliance technology, our credit union web development services can also include professional SEO copywriting. We feature an in-house team of copywriters with experiences in an array of industries, including finance, that can produce on-brand, SEO-friendly copy.
Got questions about our service deliverables? Contact us online!
We'll help you create a website that stands out.
"WebFX has been instrumental in helping us develop a new website, allowing us to be a leader in our industry."
Learn More About Our Web Design Services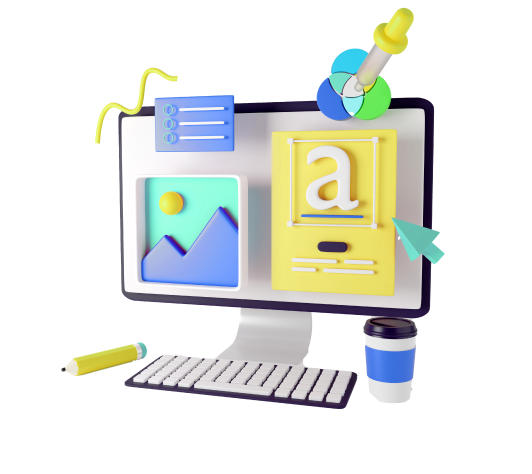 Hear What It's Like to Work With WebFX!

"WebFX is lightyears above any other digital marketing agency we have worked with. I can't say enough about how easy they have made this process and how accommodating WebFX has been to my entire team. I will never stop recommending WebFX!"
Credit Union
5 benefits of professional credit union website design
Your website is the foundation to your credit union's marketing strategy. That's why financial institutions like yours invest in credit union web design services because these services help your credit union build its brand, membership numbers, ongoing revenue, and more.
At WebFX, our web design services benefit your credit union by helping you:
Attract new clients
Build customer loyalty
Improve client satisfaction
Increase products per household
Meet website accessibility standards
And more
Choosing WebFX as your credit union web design company will not only help you launch and maintain a successful website but also find a trusted partner for marketing and advertising your credit union online because we're a full-service digital marketing agency with more than 25 years of experience.
What credit union website design services does WebFX offer?
We offer three credit union website design services to meet your needs, including:
Web design
For creating a brand-new website, use our web design services. With these services, you receive everything your credit union needs to launch a new site, including search engine optimization.
Website redesign
If you're looking to redesign your credit union's site completely, our website redesign services can help. These services focus on updating your site to match your vision for a fresh look and offering helpful features that make banking online easy.
30-day web design
For a quick turnaround, use our 30-day web design services. When you use this service, our in-house design and development team builds and launches your site in 30 days. Keep in mind that this service relies on customizable templates.
If you have questions about which credit union web design service matches your needs best, you can always chat with our strategist. Just contact us online or call us at 888-601-5359 to tell us about your credit union, site, and vision!
Why credit union web design matters in 2021
Wondering how great web design can take your credit union to new heights? Take a look at these five benefits of web design for credit unions.
Improves brand identity and awareness
Quality web design can help your credit union improve your brand identity and reach more customers online.
Incorporating elements like your logo and colors on your website is a great way to boost your credit union's brand identity. Creating a consistent visual presence online will make your credit union more memorable, and it will help distinguish you from competitors online.
Increases time on pages
If your website isn't visually appealing and easy to navigate, people will leave your site almost as soon as they enter it.
Great web design can increase the amount of time visitors spend exploring your website with engaging elements like graphics and videos.
Other design elements like easy navigation can also help users to stay on your website longer because they'll be able to find what they're looking for easily – making them more likely to stick around your site instead of bouncing to another one.
Distinguishes you from competitors
If you're looking to set your credit union's website apart from competitors, quality web design can do the trick.
Users will be more likely to sign up for services on a site that has a clean, easy-to-understand contact form rather than one that uses colors that make it hard to read and buttons that are hard to find.
Boosts conversions
Web design can also boost conversions of your site by making it easier for people to sign up or contact you to learn more.
You can conduct conversion rate analysis to determine which design elements resonate with potential customers and implement them in your site design. For example, you can refresh your site's design, colors, and calls to action to encourage more people to become customers.
Improves credibility
Finally, great web design can improve the credibility of your credit union.
If your website is outdated and hard to navigate, visitors will become frustrated, and they will likely leave your site to do business with a competitor.
Your website is your online storefront, so it needs to be appealing and easy to navigate. Web design plans from WebFX can help position your credit union as a leader in your industry and encourage more people to sign up for your services.
5 web design tips for credit unions
Want to refresh your credit union's website design? Take a look at these five web design tips you can implement today.
1. Incorporate key branding elements
Key brand elements like your credit union's name, logo, and colors should be present and prominent on your website.
Be sure to include these things so that site visitors can easily recognize your credit union and know exactly whose site they are visiting.
Consistent branding can set your site apart from competitors, and it can increase awareness of your credit union, your mission, and your key selling points.
2. Create custom content
Helpful, quality content is a key component of a successful website. And you need to incorporate custom content in your web design plans.
For example, you can create pages on your site to address topics and questions that interest potential customers. If you don't already have a blog, you may consider adding one to your site and keeping it updated with the latest industry news, helpful tips, and highlights from your office.
This is a great way to engage site visitors and help them learn more about your credit union and the services you offer.
3. Simplify your navigation
Site visitors need to be able to quickly and easily find the information they need on their site.
Simplifying your navigation can help to improve user experience and keep people on your site for longer periods of time so they can learn more about your credit union.
Instead of cluttering your navigation menu with tons of links, choose to highlight the most important information on your site in your navigation menu. This will allow people to find the information they need to learn more about your credit union and contact you to find out more about your services and ultimately become customers.
By streamlining your site's navigation, you can ensure a great user experience without compromising your conversion rate.
4. Include quality photos and videos
Quality photos and visual content can help your site design stand out and set you apart from competitors.
For example, you can add photos of your office and staff to give potential customers an inside look at your credit union. You can also create videos that explain your services and help potential customers learn more about the services you provide.
This will help people feel more confident in their decision to do business with your credit union.
5. Incorporate responsive design
Today, nearly 60% of searches take place on mobile devices. This means that responsive web design is a must.
Responsive design ensures that your site displays well across a number of platforms, including desktops, smartphones, and tablets. So visitors can easily find the information they need and contact you on the go.
If your site isn't responsive, you could be missing out on valuable leads and revenue.
Need help creating a responsive design? WebFX offers responsive web design services to help your credit union get the most of your online presence. Not only do our sites look great, they also perform well in search engines, so your credit union's website will appear higher in online searches.
Upgrade your credit union's website
WebFX is an award-winning web design company located in Harrisburg, Pa.
Whether you want to refresh an existing website or design a new site from scratch, we can help!
Our team of designers creates unique, fresh designs that not only look great but also rank in search results for keywords and phrases related to your business. We also offer a range of plans for different budgets, so you can choose the option that's right for your credit union.
For more info on our web design pricing, check out our project quote calculator!
Earn a 20% greater ROI with WebFX