Digital marketing can help any business bring in new customers, and today, it's an integral part of most marketing strategies.
If your cardiology practice isn't yet using digital methods to reach new patients, you'll want to start as soon as possible. So if you're unfamiliar with digital marketing, or aren't sure how it can help your practice, keep reading – we'll address both of these concerns on this page.
If you're interested in learning how WebFX can help you reach your goals with Internet marketing, call 888-601-5359 to speak with a strategist, or keep reading to learn more about why digital marketing matters for cardiology.

The most effective marketing strategies require you to be where your audience is. And no matter who it is you're trying to reach, you can be sure that a large portion of them are online.
Today, 73% of Americans have a broadband Internet connection at home, 77% own a smartphone, and 69% use social media. This means that most of your potential patients are online – and you should be, too.
Your leads will be more qualified
The people that you reach with Internet marketing are more likely to become patients than those you reach with more traditional marketing methods like billboards and television ads.
This is because Internet marketing involves inbound strategies, which allow your audience to find you on their own time, instead of interrupting their daily activities with advertisements. As a result, the people who connect with your practice online are much more likely to be interested in learning about it.
Why Internet marketing matters
There are plenty of reasons to use Internet marketing to grow your cardiology practice, but these are two of the most important.

Hear What It's Like to Work With WebFX!

"Our account manager at WebFX is simply great at his job. Any questions or concerns you have will be promptly answered and responded to. I would definitely recommend their services to anyone wanting to grow their online presence."
Heart And Vascular Center
Internet marketing strategies for cardiology
Now that you know a few of the reasons online marketing works so well, we'll cover a few specific strategies your cardiology practice can use to reach more patients.
Web design for cardiology
Your website is your practice's home online, and it needs to be both an accurate representation of what you offer, and a helpful resource for patients. It's where you want to get your potential patients to go, because they'll use it to eventually contact you and make an appointment.
Your website should look professional and highlight that your staff is trustworthy and competent. You should also use responsive design to ensure that users can access and navigate your site whether they're using a smartphone, computer, tablet, or other device.
Your cardiology practice's website should also clearly present information about your doctors and the services you provide. Contact information should also be prominent and easy to access from every page, so that website visitors can easily become patients.
Search engine optimization (SEO) for cardiology
Once you have a website in place, you need to make sure that potential patients can find it. The best way to do this is with search engine optimization, or SEO.
Today, 93% of Internet users start their Internet sessions with a search engine like Google. So, for example, if a user wants to research cardiology practices in the area, they might type a phrase like "cardiologists Harrisburg, PA."
SEO involves identifying the keywords and phrases your target audience searches, then adjusting your website and other pieces of content so that your site shows up in the results. It includes techniques such as incorporating frequently searched keywords and creating site maps.

This online marketing tactic can help your cardiology facility in a number of ways.
First, it helps people find your business. Most users only look at the top few results, so it's important to be one of them.
Second, ranking high in search engines makes your business look more authoritative than the practices below it. The higher you rank, the more traffic you'll attract to your site – and the more visitors you'll be able to convert into patients.
Content marketing for cardiology
Content marketing involves creating blog posts, videos, podcasts, infographics and other online content that your target audience finds interesting. Your content should be focused on your industry and can offer in-depth information, helpful tips, and even answer common patient questions.
For example, you could write a blog post about the importance of eating a heart-healthy diet, and help your readers learn how to start doing it themselves.
This benefits your practice in several ways. First, it establishes you as a valuable resource. When you provide your visitors with helpful information, they'll be more likely to return to your site when they have questions about cardiology.
Writing content can also help you establish a reputation as an expert in your field. When you consistently share accurate information and insightful ideas with people, they'll begin to see you as knowledgeable, and be more comfortable trusting you with their healthcare.
Social media marketing for cardiology
Social media marketing includes anything you do to promote your practice on platforms like Facebook, Twitter, LinkedIn, and other social media networks.
An effective social media marketing strategy involves finding out which platforms your audience patients use and setting up accounts on those sites. Then, similar to with content marketing, you create and share posts related to cardiology that offer value to people and show off your expertise.
Social media sites are also a perfect place to share your blog posts and other content.
The biggest advantage to being active on social media is that it offers you the opportunity to interact with current and potential patients. You can strike up conversations, reply to comments, and answer questions about your practice. This interaction can go a long way in building trust, which is essential for any medical practice.
Social media also allows you to utilize the power of sharing. When people share your posts or endorse your business on their social profiles, they're recommending you to your friends. That's extremely powerful, because people trust their friends and family more standard advertisements or messages from businesses.
93% of WebFX customers are extremely satisfied with their digital marketing results.
"Working with WebFX, everything is very organized and strategic. We're only a year into our partnership, and our expectations have definitely been met."
View More Client Testimonials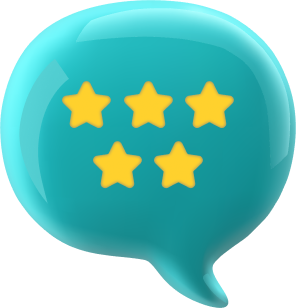 Digital marketing plans from WebFX
The thing that all of these marketing strategies have in common is that they're all designed to generate leads. And the leads that you earn through these strategies tend to be much more qualified, because they're already interested in your services, regard you as knowledgeable, and have built a relationship with you.
If you'd like help getting started with Internet marketing for cardiology, WebFX can help. We'll create a custom strategy tailored to your practice's needs and goals, and your account manager will work to improve your online visibility and attract new patients.
Earn a 20% greater ROI with WebFX