When marketing a medical practice, it's absolutely necessary to understand how potential patients go about choosing a provider.
While traditional advertising methods like radio and television commercials might get the word out about your practice, they can't help people find your business when they actually need it. After all, the last thing someone with a broken arm is going to do is turn on their TV and wait to see a commercial for a hospital.
To reach them, you need to use Internet marketing.
But how can you make it easy for potential patients to find your site and information when they really need it? The best way is to optimize your site for long tail keywords.
If you're interested in learning how WebFX can help improve your practice's online visibility, call 888-601-5359 to speak with a strategist, or keep reading to learn more about how you can identify long tail keywords for your site.
What are longtail keywords for medical practices?
Longtail keywords are phrases that people type into search engines like Google to find specific information that they need.
For a medical practice, those keywords could be "local family pediatrician," "family practice in [your city]," or "doctor's office for [your specialty]."
These long tail keywords are valuable to your medical practice because they're much more specific than short, general keywords that could relate to thousands of other practices.
To attract people using those keywords, you can include them in page elements like title tags and headers, then write and publish relevant copy.
This is valuable because it helps you attract new clients, shows that your medical practice is a reliable source of information, and builds your reputation in the local medical community.
The most important of those benefits is that you can get new clients and help your practice grow.
Longtail keywords are a huge part of this because they show a specific need and consumer intent. In other words, people looking up those keywords are more likely to become your clients than people looking up shorter, vaguer keywords.
Those short keywords may generate more monthly searches than longtail keywords, but they don't necessarily show intent. And in Internet marketing, it's much more effective to target customers that will actually convert than simply try to get more traffic.
With those benefits in mind, this is how you can research longtail keywords for your medical practice.
Hear What It's Like to Work With WebFX!

"WebFX has completely transformed my practice. With their support, I have expanded my practice significantly and grown exponentially. I could not have expanded to this degree, nor this quickly had it not been for the incredible efforts provided by WebFX and my team."
Healthcare
Step 1: Brainstorm keywords that are relevant to your practice
This is the initial idea phase of targeting new keywords for your medical practice. You can't just write new blog posts or articles on your site and hope for the best, and this is the first step in effective planning.
With that in mind, start a list of keywords that might be valuable to you.
These keywords could reflect your practice's geographic location, your medical specialty, or common questions that you hear from clients.
All of these are great starting points for your initial keyword list. And if you need help finding more possible keywords, you can always look to the Internet for help.
Tools like faqfox let you search for a certain keyword across lots of conversation-based websites, including Reddit, Twitter, and Quora. By looking up a keyword and searching those sites, you can see if anyone asked a question that you could answer.
Those keywords will probably get you some qualified traffic. After all, if one person wants to know the answer to a question, you can bet that at least 10 others want to know as well.
Step 2: Research data for each keyword
Now that you have a list of longtail keywords you want to target at your medical practice, it's time to figure out which ones are worth your time to develop.
This phase of keyword targeting is much more straightforward than the last.
Here, you take all the keywords you want to target and enter them into the Google Ads Keyword Research tool, which is free to anyone with a Google account.
Then, you click "Get search volume data and trends" and enter your keywords. You can separate them with commas or returns to make sure Google looks at all of them. Click "Get search volume" to find your data.
After that, Google will show you the average monthly searches and competition for your keywords. It'll also show information called "Suggested bid," but you don't have to pay attention to that unless you're planning to run pay-per-click campaigns.
If you have an average monthly search quantity of 100 or more, then you have a good keyword.
If the search quantity is shown with a dash ( – ), then it means fewer than 10 people look up that keyword each month. These keywords aren't as valuable to your company as keywords with 10 or more searches, since not many people are interested in them.
Now that you have the data on your keywords, it's time to use them.
Step 3: Create content based on those keywords
This is when you make your longtail keywords work for your medical practice.
Creating content involves taking your longtail keywords and explaining them in-depth on different pages or sections of your site.
The best way to do this is to create one page per keyword so that you can be sure you're focusing on one specific topic at a time. That way, when someone wants to learn about a subject, they can find the right page immediately.
When you're writing content, it's usually a good idea to write between 800 and 1000 words per page. That number is important because Google looks at the length of your pages as an indication of quality and knowledge.
In other words, if you want your pages to rank well in search engines, writing long pages and fully explaining a concept will get you far better results than writing two paragraphs for each page.
After you're done writing your pages, post them on your site. Then, you can promote them on your social media accounts and optimize them for search engines to make sure they get traffic.
Over time, you'll see a steady increase in visitors to your site and — even better — an increase in online leads.
We foster and form long-term partnerships so that your business has long-term results.
Over 90% of WebFX clients continue partnering with us into year 2 of their campaign.
Hear from Our Happy Customers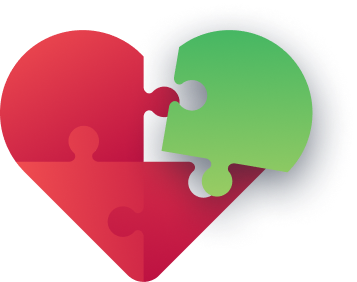 WebFX can help you identify longtail keywords for your medical practice
If you need help identifying longtail keywords for your medical practice, WebFX is here to help.
We have over two decades of experience and have more than 500+ in-house marketing specialists to help build your campaign. Not only that, but we drive real results for our clients.
Contact us online for a free quote, or give us a call at 888-601-5359!
Earn a 20% greater ROI with WebFX