In today's tech-savvy world, social media is one of the best ways to reach your customers every day.
If you're looking a way to reach your customers on a huge scale, social media is crucial for your electric business, since 74% of people use social media when making a purchase decision. That's not overly surprising when you consider the fact that the average American spends 2.7 hours each day using social media.
You can call 888-601-5359 or click on the button below to contact us online today if you're ready to significantly increase your number of customers!
Not happy with your social media engagement?
We've got just the blog post for you.
Read the Blog Post & Watch the Video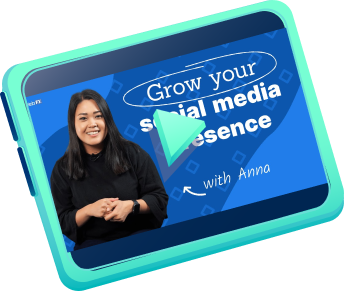 Why do electricians need social media?
If you've been running your business without a social media presence, you're missing out.
Social media provides numerous benefits for your company that other marketing platforms can't. With social media, you can provide your customers with exceptional customer service, show them useful information, increase brand awareness for your business, and show off your company culture.
In addition, you can also create ads using any of the channels mentioned.
PPC ads are a great way to target your customers with an ad that is served directly to the people that are already looking for your electrical services.
You can create a PPC ad campaign on any number of social media sites including Facebook, Twitter and Instagram.

Hear What It's Like to Work With WebFX!

"I tried several other internet marketing companies through the years and WebFX is far and away the best I've worked with and it's not even close. I definitely get my bang for the buck with WebFX. I can't recommend WebFX."
Electrician
What social media platforms should I use for my electric company?
With an array of social media channels, it's difficult to decide on the ones that will yield the most benefit for your electric company.
The truth is, the more channels you utilize, the better your chances to profit. This is because every channel offers different benefits for your company and reaches different people.
Here's a list of the best social media channels for electricians and how you can market your company using each.
1. Facebook
Facebook is a great channel to advertise your electric company for many reasons.
First and foremost, Facebook is the most popular form of social media and has 1.79 billion active users. If you're not advertising on Facebook, you're losing the possibility to market to tons of potential customers.
Facebook also offers lots of ways to market your electric company. Not only can you post statuses, but you can send and receive messages from potential customers, share pictures of your latest electrical jobs, and share quality information from your website that your followers can share.
Facebook also allows you to provide great service to your customers. The messaging function shows that you care for your customers by replying to them quickly with quality answers to their questions.
But the messaging function isn't the only place to prove that you care about your customers. Comments on your posts are other great places to interact with current and future customers.
If you get a comment that asks a question about the post or image, be sure to answer quickly to show that your business is reliable. Your customers will appreciate the quick answer, and they'll also view you as a source of knowledge.
Twitter, like Facebook, is another great channel to advertise your electric company.
2. Twitter
With 313 million users, Twitter is one of the best platforms to advertise your electric company.
Twitter lets you communicate with your current and potential customers through 140-character tweets, hashtags, images, and more that allow you to target customers that are already interested in your services.
Since your text is limited, Twitter is a great channel to share website content in the form of links.
For example, you could tweet your latest blog post.
Twitter users can retweet your content too, so it has potential to reach more people than just your followers — it can reach followers of your followers.
You can also use Twitter as a place to showcase your company culture by tweeting pictures and videos.
Though Instagram is more picture-based, your electric business can still put it to good use in your marketing campaign.
3. Instagram
Instagram is a great way to use images to market your electric business.
With nearly 500 million active users, Instagram is great for reaching out to future and current customers for all of their electric needs.
You can take advantage of Instagram, which is a photo-based app, to post images of your company, employees on the job, or hazards like exposed wires.
74% of people use social media when making a purchasing decision.
Make their decision easy with a stellar social media presence. See how your brand can level up by requesting a no-obligation proposal today.
One of our experts will be in touch within 24 hours!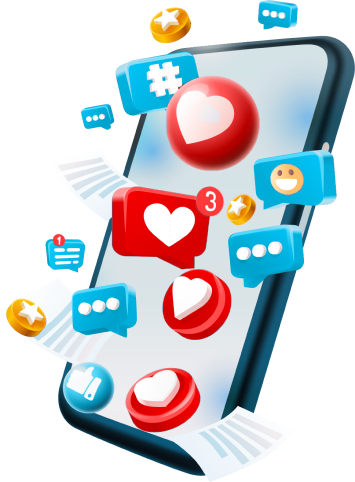 Do you need help marketing your electric company on social media?
WebFX has the time and the resources to market your electrical company on social media. We will pair you with one of our experienced social media marketers to achieve business attention your company desires through social media!
Contact us today for a free quote!
Find out how WebFX can create an effective Internet marketing strategy for your website. Call 888-601-5359 or contact us online today for a free evaluation.
Earn a 20% greater ROI with WebFX