The world of ecommerce is a remarkable thing. But when you're new to it, ecommerce can seem a bit complicated or intimidating. We get it. But the benefits of ecommerce for industrial products shouldn't be overlooked or ignored.
As an industrial product retailer, ecommerce should be on your radar because of the benefits it provides your business, like more marketing opportunities and a larger potential customer base, to name a few.
In this article, we'll highlight seven major benefits of ecommerce for industrial products and how they can help you deliver a better buying experience to your customers.
To learn more about WebFX's ecommerce services, contact us online or give us a call at 888-601-5359 to speak with one of our experienced strategists.
Partner with a team of ecommerce masters!
WebFX campaigns have delivered more than 12,936,451 ecommerce transactions in the last 5 years
Read the Case Studies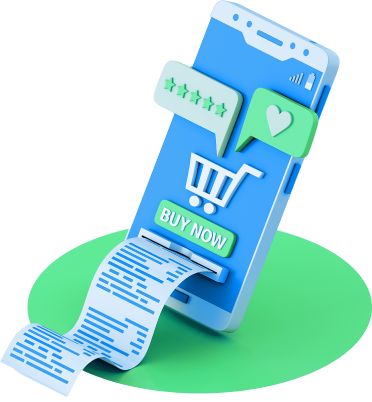 7 benefits of ecommerce for industrial products
An ecommerce website for industrial products offers a few benefits that improve your business's customer reach, sales, accessibility, and customer awareness.
1. Customer accessibility
One of the major benefits of having an ecommerce website for industrial products is the accessibility it grants your customers. As opposed to a brick-and-mortar storefront, the hours of operation for an ecommerce site are simple: 24/7, 365 days a year.
This offers increased accessibility and flexibility for customers looking to buy from you. Store hours aren't restricting when customers can visit your business. With an ecommerce site, customers can "visit" your store from any place that has Internet access.
This convenience paves the way for repeat customers and more purchases. By eliminating a customer's need to travel to your physical store, you make it easier for customers to revisit your site and continue buying from you.
2. Reach a larger customer base
With a physical storefront, you're not just restricted by working hours, you're also restricted by your geographical location. Whether you have one or multiple locations, your customer base is limited to the people who live in the relative area of your store.
An ecommerce site allows you to take your business global. With no storefront limiting your customer reach, you can sell to just about anyone in the world. This gives you a much larger target audience to connect with and expand your business.
3. Better customer insight
Access to a broader audience also gives you access to more customer data that can help you tailor your future digital marketing efforts to the most profitable audiences.
Like any website, your ecommerce website for industrial products will collect first-party data from visitors. First-party data is information collected directly from your customers and website visitors. This data includes a customer's name, address, interests, and other information collected from forms users fill out on your site.
Along with first-party data, you can collect information about customers' web browsing habits by looking at your site's analytics. What pages are the most popular? How is your bounce rate? With access to this information, you can continuously make improvements to your site that encourage customer conversions and purchases.
4. Personalized shopping experiences
Using the data you collect from customers about their browsing habits, you can create more personalized shopping experiences for customers. With personalization tools, each customer that visits your ecommerce website for industrial products can feel like a VIP.
Through data collection, you can offer your site visitors a personalized shopping experience by giving product recommendations based on a user's previous browsing interests or offer push notifications so shoppers can stay up to date on price changes and availability for products they're interested in.
Another way to offer personalized shopping is by enabling location services. If you have a physical storefront in addition to your ecommerce site, you can use location services so users can check product availability at locations near them.
By syncing your ecommerce site to your store locations, you can offer your customers a shopping experience that's not only personalized but feels highly intuitive, reliable, and professional!
5. Remarketing and retargeting opportunities
Have you ever checked your email and been met with a "Pick up where you left off" message from a website you recently browsed? Or maybe you come across an ad for an item you almost bought a few days prior? That's remarketing and retargeting at their finest.
In a physical store, you can't follow every customer around and take note of every product they're interested in, but with an industrial ecommerce platform, you can.
When you take note of specific customer data points, like products they viewed and pages they spent a significant amount of time on, you can use it to create ad campaigns that retarget those customers.
This gives you a second chance to close that sale with a customer who initially might have been right on the edge of completing a purchase.
6. Relatively lower operating costs
With an ecommerce website, you can reduce the initial costs needed to run your store like rent, location design and upkeep, utilities, gathering a workforce, inventory, etc. Think of the money that saves you!
Now, this isn't to say that an industrial ecommerce platform is dirt cheap, but compared to the costs needed to run a physical store, it's a much more desirable option for retailers and marketers and can be much less of an investment (though still an important one, nonetheless).
7. A buying process that's simple
We all crave a shopping experience with no headaches. Whether it's for a simple grocery run or a hunt for specific industrial products, we want a buying experience that's straightforward: Get in, find what you're looking for, and get out. With ecommerce for industrial products, you can give your customers just that.
Ecommerce for industrial product suppliers gives customers a buying experience that's streamlined and headache-free.
Rather than driving to a physical location, your customers need only to jump online from their chosen device. Rather than wander through multiple aisles to find what they need, they can simply enter the item in your site's search bar. Rather than wait in line to check out, the check-out page waits patiently for your customers.
What does a successful ecommerce website need to drive sales?
We wrote you an ecommerce essentials checklist.
Read the Blog Post & Watch the Video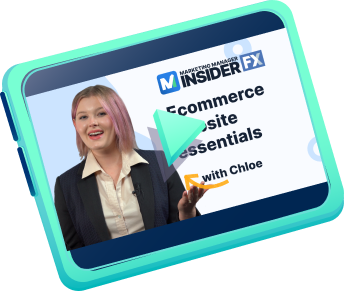 Build an ecommerce site for industrial products with the help of WebFX
Want to build an ecommerce website for industrial products but don't know where to start? We get it, we've been there! WebFX has experience in working with over 154 industries, and we know ecommerce for industrial products.
Give us a call at 888-601-5359 or contact WebFX online today to begin building your ecommerce website for industrial products now!
Earn a 20% greater ROI with WebFX
Increase your leads, sales, and revenue with digital marketing