Creating an attractive and functional website for any company is a challenge, but it's an important one. This is especially true in certain industries, including manufacturing.
Unlike B2C or ecommerce sites, you can't highlight flashy sales or product photos. Instead, you need to focus on your company's capabilities. And no matter how impressive they are, they're often much more difficult to convey in a reader-friendly way.
WebFX can create a beautiful website for your manufacturing company that attracts your most qualified visitors.
find out how
Fortunately, an experienced designer can create a site that's both visually attractive and effective at conveying a company's services, regardless of their industry. With that in mind, here are six of the best manufacturing websites WebFX designers have built and launched.
If you'd like to speak with a specialist about how to improve your manufacturing company's website, you can reach us at 888-601-5359.
Sharretts Plating
A leader in the plating industry, Sharretts Plating provides industrial plating services to automotive, electronics, and hardware suppliers.
When they contacted us about a redesign, their goal was to create a modern site that demonstrated their capabilities and provided potential customers with the information they needed.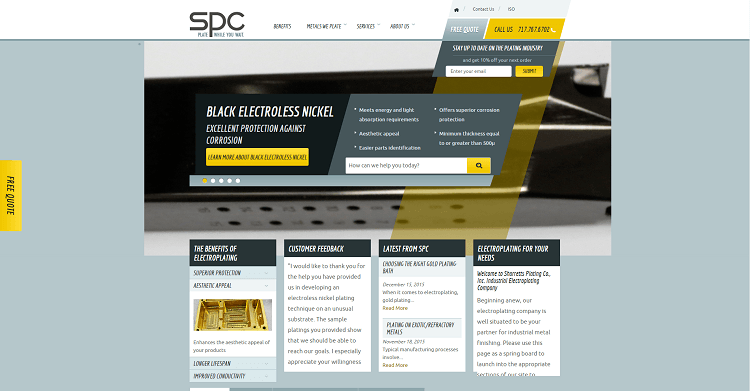 The final product was a site that matched their level of quality and made it easy for visitors to become leads with prominent contact forms and quote requests. Combined with SEO and content marketing, their site now helps them attract more traffic and convert that traffic into customers.
Tymetal
Tymetal specializes in secure gate systems and offers their customers a variety of options to fit their needs. Because of this, their site needed to highlight their company's experience and allow customers to browse their selection.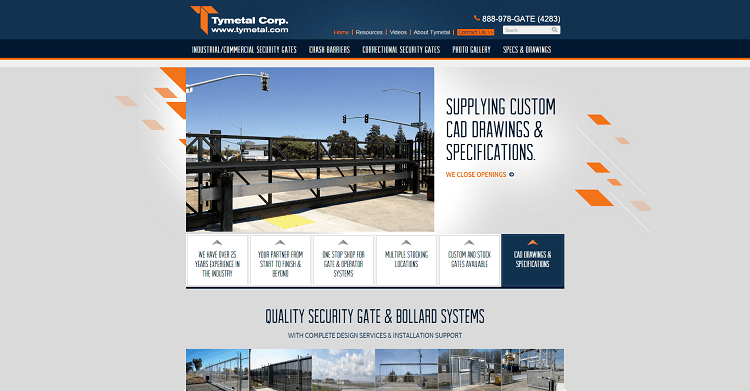 Their site now makes it easy for users to browse by gate types and industries. The site also features photos of each gate in use. Last, they have a variety of resources available to help potential customers research their options and determine the best fit for their needs.
Intrepid Molding
Injection molding company Intrepid Molding serves businesses in a wide range of industries, including automotive, marine, medical, and food service. In order to reach new customers, their site needed to demonstrate their ability to work within all of these industries.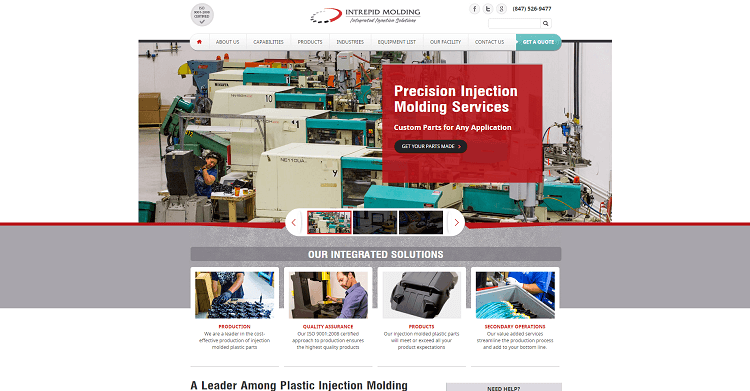 To accomplish this, we developed an intuitive layout that directs visitors to information about Intrepid's production process, equipment, and staff. The site also highlights current and past projects to show potential customers examples of their work.
Chalmers & Kubeck
Chalmers & Kubeck is one of the largest independently-owned machine shops in the U.S., and they offer a variety of manufacturing and machinery services. As with any company that works in multiple industries, the main challenge was making it possible for visitors to easily locate information on the services they needed.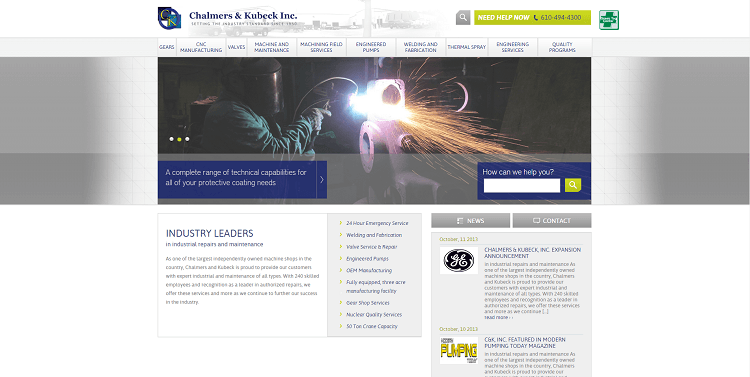 The site now features a clear, well-organized navigation that makes it simple for visitors to find exactly what they want. Plus, the addition of images helps break up an otherwise text-heavy site.
PR Hoffman
PR Hoffman supplies lapping and polishing machines to a variety of industries. When they reached out to WebFX, though, their main goal was to emphasize their commitment to quality.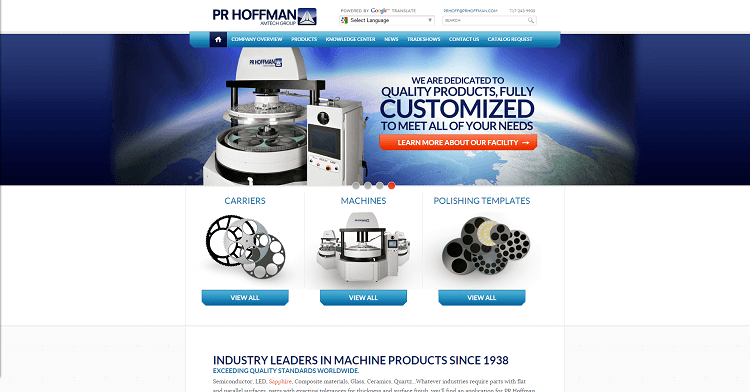 Now, as soon as you visit their site, it becomes clear that quality is their priority. From personnel and facilities to services and machines, they're dedicated to always providing customers with the best in their industry.
APC International
APC International manufactures custom piezoelectric ceramic shapes and piezo devices while providing[CZ1] piezo application support services. As a specialized company, they wanted their site to highlight their custom products and high level of customer service.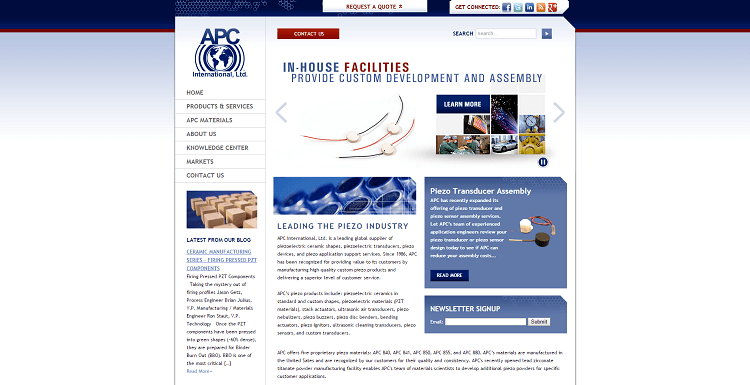 Their site accomplishes both of these goals by providing in-depth information about their capabilities, as well as a "knowledge center" with a blog, white papers, and other industry resources. These resources not only help potential customers become more informed about their options, but also establish APC as a leader in their industry.
Does your manufacturing company need a site update?
As a manufacturing company, your site needs to help visitors understand the products and services you provide, as well as why they should choose you over your competitors. At WebFX, we have years of experience designing and building sites that accomplish both of these goals.
If your manufacturing company's site has some room for improvement, we'd love to hear from you! Contact us today to speak with a strategist about how our talented web designers and Internet marketers can help your business create an informative site that can reach potential customers.
Call 888.449.3239 or contact us online today to see how WebFX can improve your online performance.