Are you looking to sweep up some new leads for your janitorial business? Search engine optimization (SEO) can help you reach valuable leads interested in your business.
SEO refers to the process of boosting your website's ranking in search results for keywords related to your janitorial business.
On this page, we'll provide you with five tips for mastering your SEO campaign. If you want to learn more about how you can attract valuable leads for your janitorial business with SEO services, call us today at 888-601-5359 or contact us online to speak with a strategist.
Independent research from Clutch has named WebFX the
top SEO company

in the United States.

Clutch has personally interviewed more than 250 WebFX clients to discuss their experience partnering with us.

Read More Clutch Reviews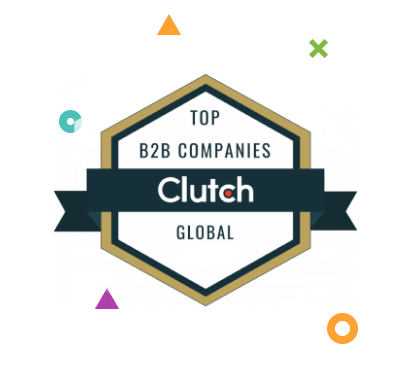 1. Target the right keywords
Keywords help your audience find your website in search results. When people conduct online searches, they type specific keywords to generate a list of relevant results. If you want your janitorial business to appear in these search results, you must optimize your site for the keywords they search.
How do you find those terms? Keyword research.
Tools like KeywordsFX and keywordtool.io will help you generate a list of keywords based on actual search data — keywords people search online to find janitors like you.
When conducting keyword research, it's important to focus on long-tail keywords — phrases with three or more words.
Targeting long-tail keywords will help you generate better results since. If someone searches "best janitors in Harrisburg, PA," it's pretty clear that they want to work with a janitor in the Harrisburg area.
However, if they search a more generic term like "janitors," they could be looking for information about how to become a janitor, open positions, or something entirely different.
By focusing on long-tail keywords, you'll reach more qualified leads — people who likely want to work with you.
Once you select the keywords you'll want to target, you'll need to add them to your site. Google looks for keywords to understand the content on your pages and properly index them.
Incorporating keywords in your titles, headings, and page content can help you rank higher in relevant search results.
Speaking of page content, you'll also want to create custom content to address the keywords you want to target.

Hear What It's Like to Work With WebFX!

"WebFX did amazing work creating a new website for us on a tight schedule. They have taken the time to learn about our business and give us ideas of how to make our digital marketing better. We still have work to do with WebFX but overall very pleased."
Professional Service
2. Create in-depth content that attracts leads
Content marketing can give your SEO campaign a powerful boost and help you attract more valuable leads. Google values quality content, so it's crucial that you take time to create interesting, beneficial content.
There are many forms of content including videos, blogs, infographics, ebooks, and more. It's important to experiment with various types of content to see what resonates most with your audience.
Keep in mind that each member of your audience is unique. Some may enjoy videos and infographics, while others will enjoy reading articles and ebooks. You'll want to create a variety of content that appeals to all members of your audience.
To deliver the right content to interested parties, segment your audience. This allows you to deliver the right content to interested leads. It's valuable for getting your audience to engage with your content.
Content will help you attract leads to your website and keep them there. As they spend time reading your content and learning more about your business, they will gain brand awareness, which can help you earn more conversions.
If you want to improve your search rankings, you need to invest in comprehensive content that thoroughly answers searchers questions and keeps them engaged on your site.
4. Improve page speed to keep leads engaged
Page speed plays a crucial role in getting leads to stay on your page once they click on the link.
If your page takes too long to load, users won't want to wait. They want information quickly and efficiently.
Slow-loading websites send visitors scrambling to hit the back button. Even if your page is only a few seconds slower than the competition, it's enough to make leads leave your page. You must monitor your page's speed to ensure it loads quickly.
Fast loading pages drives positive results. In fact, just making your page one second faster results in increasing your conversions by 7 percent. That's a big deal for your business!
Google PageSpeed Insights makes it easy for you to monitor your site's speed. It allows you to plug in your website address and identify areas of improvement that will speed up your site.
Factors like messy coding, large image files, and broken links all impact your page speed (but can easily be fixed)!
If you don't have the technical knowledge to implement changes, don't fret! With over 20 years of experience, our team of experts knows how to optimize your site to improve your page speed. Give us a call today at 888-601-5359 to learn more about how our page speed services will help improve your site!
5. Integrate responsive design
Your audience will access your site from numerous devices. From mobile phones to desktop computers, your audience will use these devices to access your information. If you want them to remain on your page, you must adapt your website to fit their devices.
Each device provides a different experience for your audience. With responsive design, you ensure that the experience is a positive one.
Responsive design is crucial because the mobile experience vastly differs from the desktop experience. Imagine trying to access a desktop site on a mobile phone. It would be extremely difficult, as you would have to zoom in and out to look at information on the page.
By using a responsive design, you ensure that your website looks good on all devices. A mobile adaption will have bigger buttons and larger text to ensure users can read it. This is just one of the many things that a responsive design does to make a better experience for your audience.
Responsive design ensures that your text, buttons, images, videos, and more are in the best format for your audience to view them. This will keep leads engaged on your page longer. Longer engagement leads to more conversions for your janitorial business.
Get swept up in a results-driven SEO plan from WebFX
Since 93 percent of all online experiences start with a search engine, it's crucial that you optimize your janitorial site to reach people who are searching for your business.
A custom SEO plan will help your site appear higher in search results and allow you to reach valuable leads that are interested in hiring janitors. At WebFX, we have over 25 years of experience creating customized SEO plans that drive results.
We're a full-service digital marketing company that specializes in SEO. Our team of 500+ experts will bring their knowledge and expertise to your campaign. We'll help you create a customized campaign that is unique to your janitorial business's goals.
If you want a company that drives results, look no further than WebFX. To date, we've driven over $3 billion in sales and over 7.8 million leads for our clients. Our team will focus on helping your business gain valuable traffic to your page.
Don't believe us? Just ask our clients! Check out our 1020+ client testimonials that attest to the great work we do!
Get started today
If you're ready to boost your janitorial website's traffic and obtain more valuable leads with SEO services, contact us online or call us today at 888-601-5359 to speak with a strategist.
We look forward to hearing from you!
Earn a 20% greater ROI with WebFX