SEO ROI for Ecommerce: Your Guide to Ecommerce SEO's ROI
Today, almost 80 percent of consumers in the U.S. shop online, making search engine optimization (SEO) an essential marketing strategy for ecommerce companies. Whether you're investing in SEO already or thinking about it, it's important to understand the kind of return on investment (ROI) that SEO offers.
Ready to learn about the average ROI for ecommerce SEO, plus how to calculate and improve your ROI?
Keep reading this handy guide on SEO ROI for ecommerce companies. If you're looking for immediate help with your ecommerce SEO, chat with our award-winning team of strategists. Just contact us online or call us at 888-601-5359 to learn how WebFX can help your business drive more sales.
What is SEO ROI for ecommerce?
SEO ROI for ecommerce is the measurement of SEO's return on investment using data from Google Analytics and any other relevant sources. You can calculate the ROI of ecommerce SEO with the following formula: (Profit – Investment) / Investment x 100.
What is the ecommerce SEO ROI formula?
The ecommerce SEO ROI formula is (Profit – Investment) / Investment x 100. For example, if you had a profit of $50,000 and an investment of $10,000, you would calculate your ROI as follows: ($50,000 – $10,000) / $10,000 x 100, which would result in an ecommerce SEO ROI of 400%.
Why calculate ecommerce SEO's ROI?
For ecommerce companies that invest in digital marketing strategies like SEO, an impressive ROI is critical. If your online marketing efforts fail to drive traffic, sales, and revenue, then your company loses money. That's why it's essential for your business to monitor its ROI from SEO and any other strategy.
When you calculate your ecommerce SEO's ROI, you can determine the following:
How many customers SEO helped your company acquire
How many sales SEO helped your company secure
How much revenue SEO helped your company generate
Your team can also find out how much you earned back from SEO. Plus, you can gain insight into the overall performance of your SEO strategy. This information can help your team brainstorm strategy improvements, as well as determine next year's SEO budget.
Whether you partner with an ecommerce SEO agency, like WebFX, or manage your SEO in-house, it's essential to check your ROI from SEO on a routine basis. That way, you can maximize its impact on your business and its bottom line.
What is a good ROI for ecommerce SEO?
If you're an ecommerce company, then it's natural to ask, "What is a good ROI for ecommerce SEO?" While that's a common question, it doesn't have a straightforward answer as businesses can measure ROI with factors that go beyond sales and customer acquisition.
For example, a company may calculate brand awareness into its ecommerce SEO's ROI.
The average ROI of ecommerce SEO, however, is around $2.75 for every $1 invested. Keep in mind that this amount is an average. A variety of factors, from your investment to your industry, can influence how much your company earns back from SEO.
It's also important to remember that SEO functions as a long-term digital marketing strategy. Unlike pay-per-click (PPC) advertising, it doesn't deliver results overnight. That means your team shouldn't expect an immediate ROI from SEO.
In most cases, ecommerce SEO takes several months to provide results, as well as an ROI.
BONUS CONTENT: 130+ USEFUL ECOMMERCE STATS FOR 2024
How to calculate ecommerce SEO's ROI
Ready to learn how to calculate your ROI from ecommerce SEO? Just get started with these five steps:
If you're already set up in Google Analytics, skip ahead to step three!
BONUS READING: ENTERPRISE ECOMMERCE PLATFORMS
1. Set up your Google Analytics
Before your company launches an SEO campaign, you should create a Google Analytics account. With Google Analytics, your team can monitor essential metrics, like website traffic, bounce rate, and conversions.
When you set up your Google Analytics account, it's essential for your team to take care of conversion tracking. With conversion tracking, your company can monitor and log every conversion that happens on your ecommerce website.
A conversion includes a variety of actions, like adding a product to a shopping cart or making a purchase.
For ecommerce websites, Google Analytics offers a dedicated tab for ecommerce-related conversions. In addition to monitoring ecommerce-specific actions, like cart abandonment, your team can also create custom goals for your business.

In the example below, for instance, you can see that a goal includes reaching the payment page. It's also mapped out to demonstrate the path taken by shoppers. They visit the website, add a product to their cart, provide their billing and shipping information, and then their payment information.

If your company decides to make full use of the conversion features available in Google Analytics, it's a tremendous help. Your team can gather and analyze more data, which can lead to improvements in your SEO strategy.
2. Launch ecommerce tracking
Now that your company has a Google Analytics account, you need to set up ecommerce tracking on your website. If your business offers a mobile app for on-the-go shoppers, you can add a tracking code to your app too.
Get ecommerce tracking on your website by following these steps:
Sign in to your Google Analytics account
Select Admin and click Ecommerce Settings from the View column
Set Enable Ecommerce to ON
Click Done

Next, you need to follow these steps for setting up a tracking code for your website:
Sign in to your Google Analytics account
Select Admin
Click Tracking Info from the Property column and then Tracking Code

If you have multiple accounts or properties in a single Google Analytics account, you need to select the appropriate account and property before viewing your tracking code. You can find the account and property dropdown menus at the top of the Account and Property column, respectively.

Once you select to view your tracking code, Google Analytics will provide you with a Global Site Tag.

Next, copy and paste your Global Site Tag into the <head> of every webpage on your website. Depending on your experience with managing your company's website, you may need to coordinate with your web development team on this task.
Confirm your tracking code works by checking your Real-Time Report while visiting your website. If the tracking code was implemented correctly, your Real-Time Report should show at least one active user on your site.

Now that you know your tracking code works, you want to create a view in Google Analytics that excludes all internal traffic. That means, when accessing this view, Google Analytics will filter out any traffic that comes from your company.
Create this view, as well as filter, by following this guide from Google.
3. Track your performance
With your Google Analytics account created and tracking code implemented, your team can start monitoring the performance of your SEO strategy. While you want to focus on your conversion rate, it's also helpful to watch some additional metrics.
A few metrics you want to pay attention to include:
Bounce rate
Time on page
Check-out abandonment rate
These metrics can alert your team to issues with your website and optimization strategy. For example, if you notice a high bounce rate across all your product pages, it can indicate a few issues. Maybe, for instance, your website takes a long time to load or targets irrelevant keywords.
As you monitor your website's performance via Google Analytics, you can customize your experience. You can view data by a specific date range or compare two date ranges. Plus, you can export the data to share via Excel or Google Sheets.
Your team can also take advantage of Analytics Intelligence.
Analytics Intelligence offers personalized recommendations for improving your website's performance, including its conversion rates. In the example above, for instance, Analytics Intelligence suggests improving the page speed of the most popular page.
A few conversion-related insights from Analytics Intelligence include:
If you've only set up your Google Analytics account now, Analytics Intelligence will require some time. It can't provide immediate insight because it doesn't have a benchmark to reference. You can use Analytics Intelligence for basic information, like determining which product generates the most sales.
4. View your Google Analytics data
For the best results, your team should routinely check your Google Analytics. Each month, it's helpful to generate a performance report that you can show to company decision makers. You can also use each month's report to assess your strategy and calculate your ecommerce SEO's ROI.
When it comes to what data you pull from Google Analytics, it varies. In most cases, your team will reference data from the Conversions tab. This tab contains in-depth information on your ecommerce store's performance, plus insight into which channels drive or assist with the most conversions.

In the example above, for instance, you can see that organic search resulted in 171 conversions. If you browse the assisted conversions tab, this number increases to 466, emphasizing that search plays a substantial role in this company's success.
Your team should go beyond conversions, though, and look at acquisition data. Your acquisition data, which you can access underneath the Acquisition tab in Google Analytics, reveals how your website earns its traffic.
For instance, organic search drives the users in the example below.
Acquisition data can help your team demonstrate the value of your SEO strategy. As shoppers move through the buying funnel, they're likely discovering your website through search and then coming back to your site directly when they're ready to buy.
The assisted conversion data mentioned earlier supports this user journey.
5. Calculate your ecommerce SEO ROI
Once you've compiled all the necessary data, your team can move onto calculating your ecommerce SEO's ROI. Remember, since you're only focusing on the ROI from your SEO strategy, you can exclude any other digital marketing costs, like PPC advertising.
For reference, here is the formula for calculating ROI:
(Profit – Investment) / Investment x 100 = Return on Investment
Now, let's walk through an example for calculating ROI from ecommerce SEO:
Investment: In this example, a company's reviewing their annual ROI from SEO. They invest $8000 per month, which translates to a $96,000 investment each year.
Profit: Referencing their Google Analytics data, the company sees they've earned 38,000 direct or assisted conversions from organic search. The total value of those purchases is $380,000.
Add these values to the ROI formula, and you get the following results:
($380,000 – $96,000) / $96,000 x 100
$284,000 / $96,000 x 100
2.96 x 100
296%
In this example, SEO delivered a 296% ROI, which is tremendous.
As an ecommerce business, a few factors can affect your ROI. If your store offers products with a higher price point, for instance, it may only take a few sales to earn back your investment. In comparison, a company that sells lower-priced products will have to sell more to cover their initial costs.
Once your team calculates your ROI, you can look for where to improve your strategy.
6 ways to improve your ecommerce SEO ROI
Now that you know your ecommerce SEO ROI, are you ready to upgrade it? With these six tips, you can.
1. Review your buyer personas
With any digital marketing strategy, it's essential for your team or agency to develop a plan that caters to your buyer persona. If your company's referencing a broad or outdated persona, it can lead to a lackluster SEO strategy.
That's why it's worth reviewing your target shopper.
Meet with your team and take the time to review your buyer persona. If your buyer persona still aligns with your company's goals, look for ways to improve that persona. For example, maybe with research you can uncover additional pain points of your target audience.
2. Focus on qualified traffic
It's not uncommon for online and offline businesses to focus on vanity metrics, like website traffic. While more website traffic can mean more shoppers to convert, it can also mean visits from low-quality, unqualified traffic.
When unqualified traffic visits your website, they're contributing to your page views, but not to your bottom line. Many have zero intention of buying from your company too, which means they're not even a prospect.
What brings unqualified traffic to a website? A poor SEO strategy.
With this kind of SEO strategy, your company's targeting keywords that relate to your industry but not necessarily your business. For example, if you're a clothing retailer that offers free sewing patterns as a part of your SEO strategy, you're attracting traffic that has zero interest in your product.
They want to download your free patterns, not purchase your clothes.
While your website may receive less traffic, redirecting your SEO efforts to qualified traffic can have a tremendous impact on your ecommerce SEO ROI. You're building a strategy that focuses on your target market, rather than anyone with interest in your industry.
3. Target long-tail keywords
The ecommerce industry is competitive, which can make ranking for high-value keywords difficult. That's why it's helpful to include long-tail keywords in your SEO strategy. While they have less traffic, they also have less competition, which can help your business reach its target audience.
For reference, a long-tail keyword is three to four words, while a short-tail keyword is one to two words.
As an example, "women's boots" is a short-tail keyword. It's a broad, non-specific term that can include a variety of boot styles. In comparison, "women's boots with back zipper" is a long-tail keyword that hints at what a shopper's looking for, which are women's boots that feature a back zipper.

Your ecommerce store can maximize your SEO's ROI by focusing on long-tail keywords. For every product in your catalog, you can find a long-tail keyword that describes your product, which can help you reach your target shopper.
4. Prioritize best-selling products
When you want to improve your ecommerce SEO's return, it's worth reevaluating your strategy's direction. If your company focused on optimizing all your products in the past few months, rather than directing all your attention to your best-selling products, it's likely you missed valuable revenue.
By spreading your time and resources across your entire product line, you've only generated minimal gains. Instead of appearing on page one for high-value searches, your best-selling products show on page two. Or, if they do display on page one, they're near the bottom, which gets fewer clicks.
Due to their lower rankings, your website receives less qualified traffic, which results in fewer purchases. That translates to a lower ROI, which can suggest to company decision makers that SEO isn't worth the investment.
SEO is, though, which is why so many ecommerce businesses invest in it. If your company wants to get the most from your strategy, however, then you need to create a smart one. Focus on your best-selling products first, and then move onto lower-selling items in your catalog.
5. Improve website usability
In some instances, your team may create a stellar SEO strategy and fail to see results. When that happens, you need to look beyond keyword targeting and content optimization. You need to look at your website from a user perspective.
A site's user experience (UX) can have a significant impact on shoppers.
Almost 90 percent of users will leave a website and shop with a competitor if the website doesn't offer a user-friendly experience. While every user varies in what they want from a site, a website that's confusing, slow, or difficult to use, doesn't meet user expectations.
Evaluate your website from the perspective of your target audience, and answer these questions:
Is it easy for users to find what they want?
Can users view product images with ease?
Is the payment process easy-to-follow?
Are there trust signals to indicate security for user data and payment information?
Based on your ecommerce site audit, your team may compile an entire list of potential site improvements.
For example, you may collaborate with your website developers and designers to create a product page that allows users to view enlarged images of your products. Or, you may redesign your payment process to create a streamlined checkout experience.
6. Get professional help
If your company continues to struggle with your SEO strategy, it's worth investing in some professional help. When you partner with an experienced SEO agency, like WebFX, you not only improve your ecommerce SEO's ROI but also maximize it.
It's vital for your company to realize, however, that you get what you pay for when it comes to SEO. Choose an agency that promotes "cheap" or "low" prices, and your team can expect lackluster service and strategies. Neither helps your business achieve an ROI.
While price is a factor when partnering with an SEO agency, quality is too. You need to partner with an agency that offers quality services that help your company achieve its goals. When you do that, you make the most of your budget, plus get the most out of your SEO strategy.
Partner with a team of ecommerce masters!
WebFX campaigns have delivered more than 12,936,451 ecommerce transactions in the last 5 years
Read the Case Studies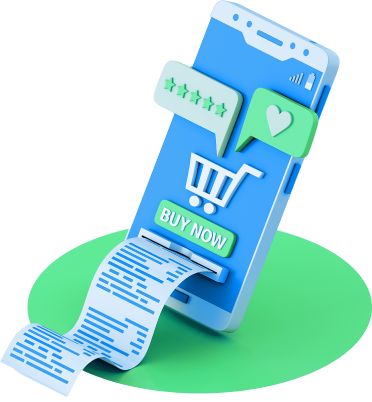 Maximize your ROI from ecommerce SEO
Looking to grow your ecommerce business with SEO? WebFX can help.
Our custom, data-driven SEO strategies have resulted in more than 12.9 million transactions for our clients, as well as more than $3 billion in revenue in the past five years. With our decades of experience, plus industry-leading team members, we are the trusted choice.
Contact us online or call us at 888-601-5359 to get started!
How Is Your Website's SEO?
Use our free tool to get your score calculated in under 60 seconds.