5 Tools to Help You Determine Whether or Not Your SEO is Working
SEO, or search engine optimization, is one of the best ways to improve your ranking in search engine results pages, so that you can more easily be found online.
However, the benefits of SEO don't happen overnight, and in today's fast-paced world, business owners want to see results right away.
WebFX has a whole team of SEO experts who can create a custom SEO plan for your unique business.
CHECK OUT OUR SEO PACKAGES AND PRICING
So while you're waiting to see your website jump to the first page in search results, how do you know if SEO is working in the meantime?
Though analytics tools are the best way to tell if SEO is working, its success can still be difficult to determine. We'll explore the roadblocks that make it tricky to track, factors that can give you an idea of your SEO success, and SEO strategies to use. We'll even cover the tools that you can use to check your SEO.
If you'd like to speak with a specialist, you can reach us at 888-601-5359.
Analyzation tools you'll need to tell if your SEO is working
In order to understand how SEO is affecting your website, you'll need to use some of the best SEO tools to gather website data.
Though there is no hard and fast way to tell whether or not SEO is working, these tools offer analytics that help you determine if your SEO is on the right track.

Google Analytics is one of the best tools for gaining insight into your website — and it's not just used to track website traffic.
You can use GA to track numbers like how long users typically spend on a specific page, what percentage bounce from the page, and how many conversions each page produces.

Before you use Ahrefs to track your keyword ranking, you must first incorporate valuable keywords into your content. To do your keyword research, you can use tools like Moz's Keyword Explorer, or Keywordtool.io.
Ahrefs is an invaluable tool for tracking your keyword ranking.
Enter your URL in the search bar and you'll see data on that page's organic keywords, backlinks, and more.
To see how you rank for keywords, click on the blue number that shows your number of organic keywords in the top data bar.

From there, you'll see keywords that your website ranks for, how many searches each one gets per month, how hard it is to rank for each keyword, its position in results pages, and more.
This is all useful information in knowing how well your SEO strategy is doing. If you see you're ranking better for a lot of keywords, you know your strategy is on the right track.

SEMrush offers some crucial insight into how your SEO campaign is working with data like your websites organic search traffic, your paid search traffic, the number of backlinks your website has, and the number of organic keywords, just to name a few.
With this information, you can draw a pretty accurate conclusion of whether or not your SEO efforts are working or falling flat.
For example, one goal of SEO is to increase backlinks to your website. If you see that your backlinks are on the rise, your SEO efforts are working properly.
If you see that the number of organic keywords on your website are also increasing, it's safe to assume that you are targeting the correct keywords for your industry and using them successfully in your content.

Raven Tools is another platform that you can use to monitor your SEO efforts.
With Raven Tools, you can gain insight into the links you gain and how they change, which helps you to understand how successful your website is at building links.
You will also be able to see analytics like keyword and competitor intelligence and insights so you'll always know how your keywords are performing in comparison to your competitors.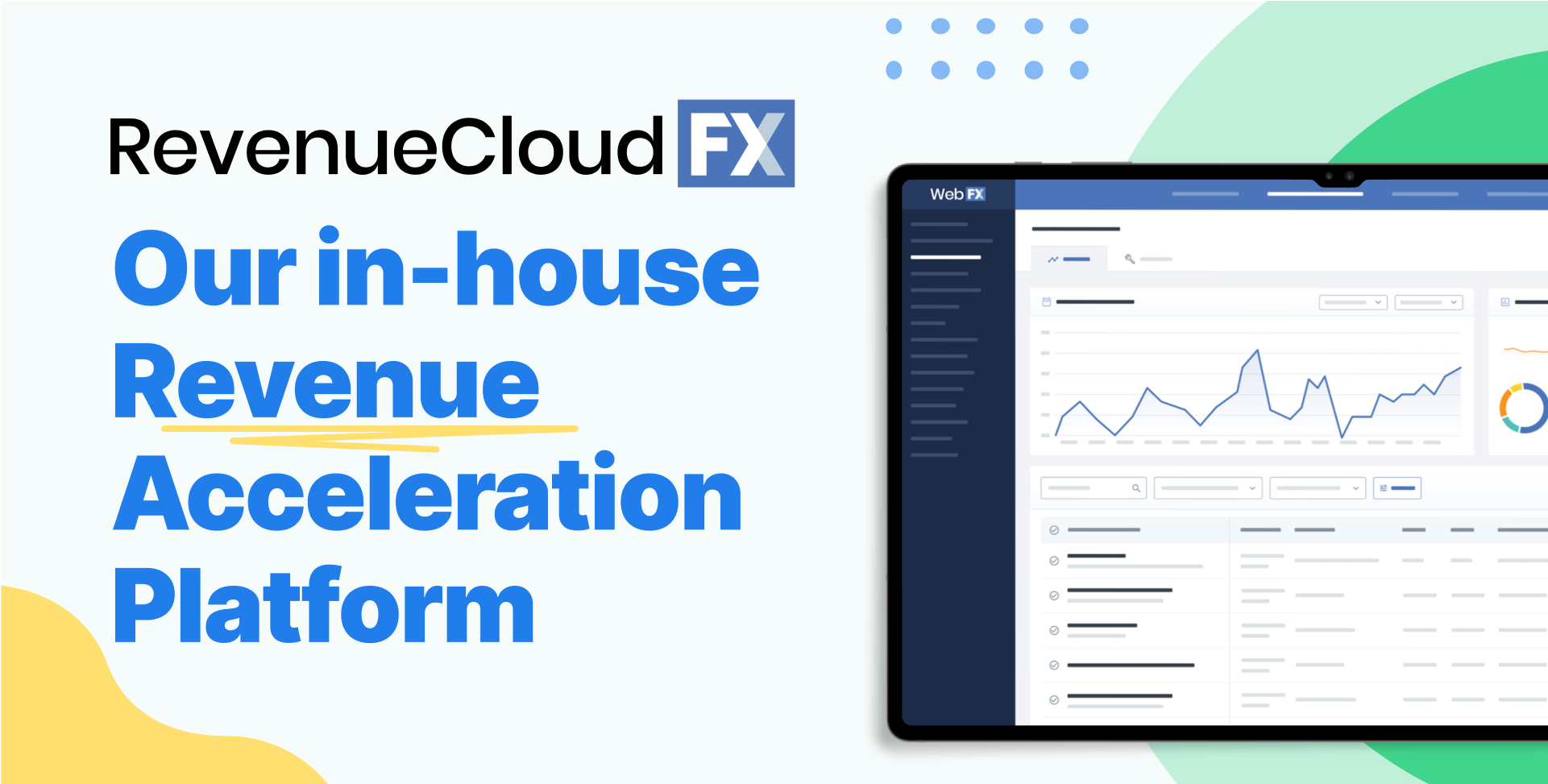 MarketingCloudFX, WebFX's proprietary software, helps you to understand how your SEO campaign is working by offering detailed visitor information, and analysis.
Visitor information is important to the success of your SEO campaign because it helps you to understand if your keywords are targeting the right users, and if those users are engaging.
For example, you could assume that your SEO efforts to target a specific keyword aren't working if the information about your site visitors doesn't always match who you're targeting.
This can also give you hints as to how to change your SEO strategy to help it work even better.
Important numbers that determine SEO success
As we mentioned before, there are specific factors that can give you insight into whether your SEO efforts are paying off.
These KPIs, or key performance indicators, reflect the overall success of your SEO campaigns.
To see your KPIs by the number, you can use programs like Google Analytics and Ahrefs.
When your website traffic increases, your time on page increases, your bounce rate decreases, and your conversions increase, you can bet that SEO is doing its job.
1. Website traffic
Plain and simple, if your website isn't getting traffic, your SEO efforts aren't working. We can draw this conclusion because SEO is to follow certain rules that'll help search engines rank you higher in search results, which then earns you more traffic. When it increases, that means you are doing something right from an SEO standpoint.
Website traffic doesn't directly affect ranking, but click through rate does. Without adequate traffic, it's unlikely that you'll have a high click through rate.
Website traffic and results page rankings go hand in hand. Website traffic which affects CTR, or click through rate, helps you get to the top, but once you're there, your ranking helps you gain more traffic.
You can track your this metric with Google Analytics.
2. Time on page
Google Analytics also allows you to see how long an average user stays on your page.
Before beginning SEO, you may have a low time on page. This could be the result of content that doesn't interest the visitor, or content that is poorly written.
One of the most important parts of SEO is quality content creation, and when you see an increase in time on page, you know you're doing something right.
This means that you are producing content that users are interested in, and therefore, increasing the time that users spend on your page.
Google will in turn, see that users find your content useful, and you'll be on your way to the top of search engine results.
3. Bounce rate
Bounce rate refers to the percentage of people that leave your site after viewing just one page.
This usually means that the user didn't find what they were looking for on your website, and went back to Google search results to find it.
Google Analytics shows you this percentage, and if you see it decreasing over time, your SEO efforts are working.
4. Conversion rate
Conversion rate is potentially the most exciting number to see increase.
One of the main goals of SEO is to increase conversions or sales, so if you see that your conversions are increasing, SEO is functioning correctly.
Conversion rate increase is the product of the many SEO strategies working together to help your website increase traffic, increase the time on page, and decrease bounce rate so that site visitors are more satisfied, and ultimately end up making a purchase on your site.
Time to Level Up Your Sales
Our long list of services helps you grow every aspect of your business with marketing strategies that are proven to increase bottom-line metrics like revenue and conversions.
In the past 5 years, we've managed more than 12.9 MILLION transactions across our client base.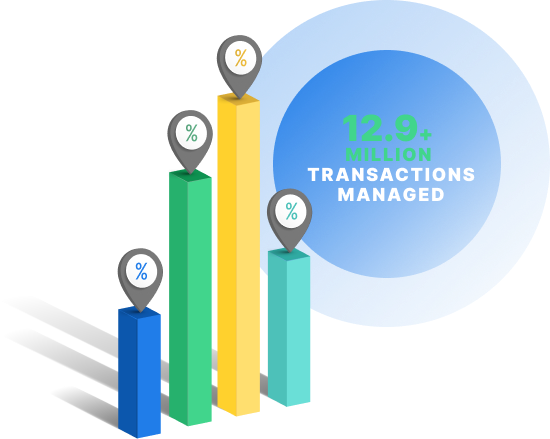 Why the progress of SEO is hard to determine
There are three major factors that make it hard to determine whether SEO is working. These three factors are out of your control, so you have to adapt to them if you want to succeed.
1. Google algorithm changes
Google constantly updates its search algorithm.
These algorithm changes are out of your control but make search results better for Google's users. There are updates that combat piracy, increase importance of mobile-friendliness, and devalue bad links, just to name a few.
Unless Google is rolling out a huge update, you won't know what it is or when it's coming, which means you could see lots of changes in your SEO results while the update is applied.
Fortunately, these updates don't affect most websites very often. The updates target spam websites that use underhanded tactics to gain an edge over people who follow SEO guidelines honestly.
The best way to handle algorithm changes is to follow modern SEO guidelines as closely as you can so you minimize the chance of being hurt by an update and maximize the chance of being helped.
2. Competition
Competition is always changing. If you implement SEO to increase your position in results pages, your competitors are probably doing the same things. Everybody wants the top position in Google for their targeted keyword, and that makes it harder for you to rank as #1.
This can also affect the way you see growth because your competitors could be improving their SEO at any given time.
When your competitors change their approach to SEO, your ranking will fluctuate with it.
3. Searcher behavior
The results of SEO also have to do with the way search engine users behave online. The reason the top search results in Google have a high ranking is because Google takes note of the way users interact with your website.
Websites that satisfy users and target information they find useful, among other factors, are typically ranked higher than websites that do not. This means that any fluctuation in searcher behavior could affect the way you see SEO results.
If you own a website that sells winter boots for a discount price, chances are your sales will be up in the month or so leading up to winter, and through the early winter months. However, if the winter is unseasonably long, you may get an influx of customers in months that you hadn't before – like February and March.
This can cause your ranking to fluctuate because your customers are searching for other things. It can also give you a poor idea of your ranking throughout the year if you're just beginning your SEO efforts while customers shop more.
There's also the possibility that searcher behavior could change without warning. The increased sales of winter boots could increase because they're a popular Christmas gift that year.
Do you know if your SEO is working?
At WebFX, we have all the tools and knowledge you need to tell if your SEO strategy is getting you results.
We have a full team dedicated to SEO and analytics, including some major thought leaders in the industry. We've earned outstanding results for our clients in the past, and now we'll do the same for you!
Contact us today for a free quote on your website! We'd love to hear from you.
How Is Your Website's SEO?
Use our free tool to get your score calculated in under 60 seconds.