Are you looking for some inspiration for your social media campaign? We've got you covered. It's essential to change up your social media campaign with fresh posts and tactics to continuously engage your audience and gain new followers.
Keep reading to check out our favorite creative social media ideas for small businesses in 2023!
And if you want to implement revenue-driving social media ideas for your business straight away, we can help.
WebFX is an industry-leading social media agency specializing in creating a custom social media strategy that suits your company's needs and helps you achieve your business goals.
Contact us online or chat with one of our strategists by calling 888-601-5359 to learn more about how our top-tier SMB social media services can boost sales and revenue for your small business.
93% of WebFX customers are extremely satisfied with their digital marketing results.
"Working with WebFX, everything is very organized and strategic. We're only a year into our partnership, and our expectations have definitely been met."
View More Client Testimonials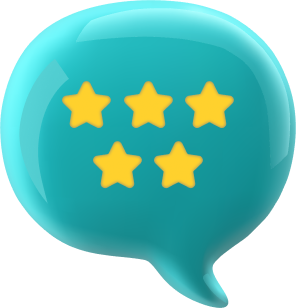 7 creative social media ideas for small businesses in 2023
Are you ready to freshen up your social media campaign?
Browse our favorite social media ideas for small businesses in 2023 below:
1. Create a publishing schedule
Posting on a regular basis is essential to keep your followers engaged and gain new ones in the process. And one of the best ways to keep your posts on track is to create a publishing schedule or calendar.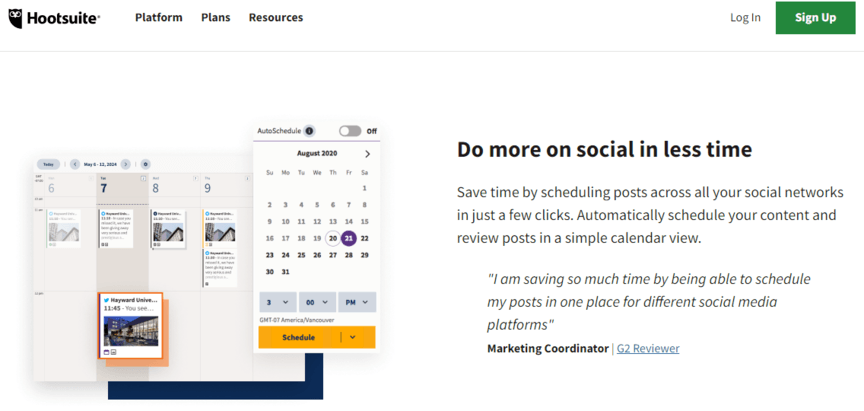 With a publishing schedule, you can strategize which days of the week and what time of day you want to publish your posts.
Many social media platforms enable you to schedule your posts in advance, so you don't have to keep manually publishing yourself. You can also use social media tools, like Hootsuite, to help you schedule your posts with ease.
2. Launch a fun contest
Running a fun contest on your page is one of the most engaging social media post ideas for small businesses. People love participating in contests that provide free giveaways or prizes.
Plus, contests are a great way to increase brand awareness since users can share your contest post with their friends.
For example, you could launch a contest that asks users to like and share your post to enter into a random prize drawing. You could also ask users to send in their own photos and videos of them using your products for a chance to be featured on your page or be entered into a giveaway.
3. Organize a takeover
A takeover enables another social media user to take over your page, usually for a day. When an influencer or other popular social media user takes over your profile, you can expect some of their audience to check out your page to see what their favorite influencer is up to. You can also ask your team members or other brands to take over your social media page too.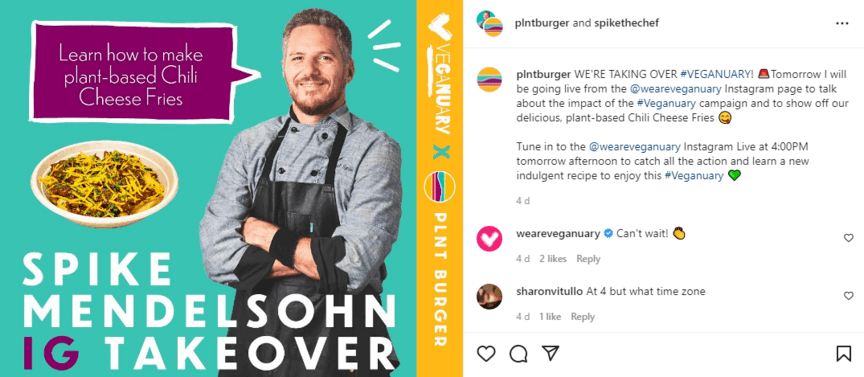 A takeover is also a great way to incorporate some fresh posts and content into your social media campaign since your chosen influencer or user can create their own spin on your posts for the day.
4. Use trending hashtags in your posts
You've probably seen plenty of hashtags throughout social media. But did you know you can use them to increase your visibility on the platform? That's because when you use a hashtag in your posts, they'll appear not only in your followers' newsfeeds, but also in that hashtag's feed.

So, each time a user searches for a specific hashtag that you've used, your post will appear in the feed. That means more users can potentially discover your business online.
You can usually check out the trending tab on the most popular social media platforms to see which hashtags are currently popular, or you can try creating your own and encourage your users to use them in their own posts.
5. Try out shoppable posts on Instagram
Next on our list of creative social media ideas for small businesses is to try out shoppable posts on Instagram. With Instagram shopping, you can promote your products with eye-catching tags and descriptions directly in your posts.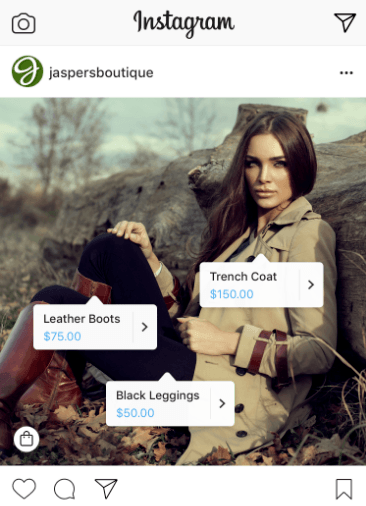 Shoppable posts on Instagram are the perfect way to freshen up your social media campaign and enable users to browse and purchase your products without having to leave your page. If you want to boost your sales on social media, publishing some shoppable posts is a must.
6. Invest in social media advertisements
Social media advertisements enable you to create attention-grabbing ads that appear in users' newsfeeds. Plus, many social media platforms have audience targeting features to ensure that your ads display for the users who are the most interested in your products and services.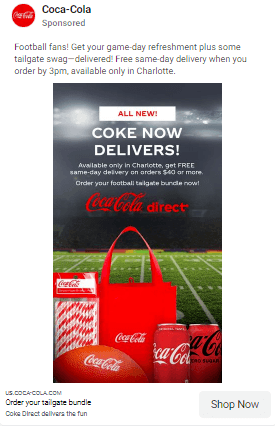 For example, with social media ads, you can target specific users based on their:
As a result, you can use social media ads to promote your products and services to the users who are most likely to convert into paying customers, boosting your sales and revenue in the process.
7. Share custom content
Social media is the perfect place to share custom content from your website. If your small business currently has a content marketing strategy, boost it by sharing your content on your social media page.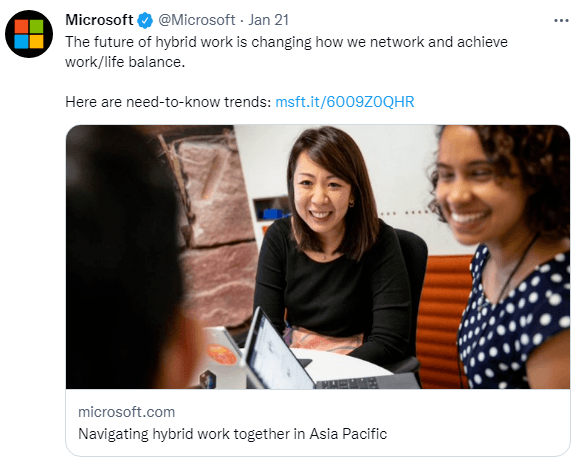 You can share your blog posts, videos, in-depth guides, and much more with your audience to help establish your business as an expert in your field and encourage more users to read and interact with your content.
As a result, you can drive more traffic to your website and enable users to learn more about your business, allowing you to generate more leads and conversions for your company.
74% of people use social media when making a purchasing decision.
Make their decision easy with a stellar social media presence. See how your brand can level up by requesting a no-obligation proposal today.
One of our experts will be in touch within 24 hours!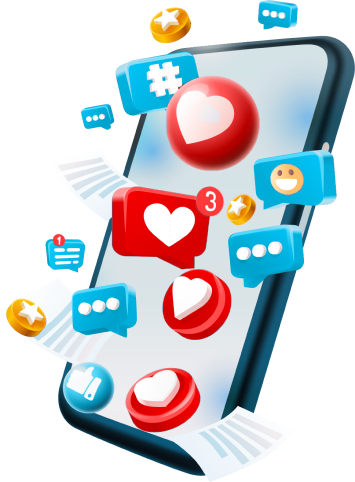 Hear What It's Like to Work With WebFX!

"Local and transparent in the work they do. There are so many companies out there that offer the same services, we are grateful to have hit it off the way we did with WebFX. Couldn't be happier!"
Waste Management Services
Implement revenue-driving social media ideas for your small business with WebFX
Are you ready to implement effective social media ideas that drive impressive results for your small business? WebFX can help!
At WebFX, our award-winning social media experts stay on top of the latest social media trends, so you don't have to. Our team can help you create a personalized social media campaign for your business that engages your audience, encourages more leads and conversions, and boosts your brand awareness.
Are you ready to get ahead of your competitors? Speak with one of our strategists today by calling 888-601-5359 or contact us online to get started with our revenue-driving social media services. We can't wait to help your business grow!
Earn a 20% greater ROI with WebFX