WebFX: An Ecommerce Design Firm (Over) Delivering for You
Many businesses have turned to WebFX to design an ecommerce site, and we've delivered for them. But we don't just deliver — we over-deliver. We exceed expectations. We pull out all the stops. And that's why our clients are enjoying higher profits with fewer resources needed. When you're a WebFX client, the web works for you.
How to pick the perfect ecommerce design firm for your business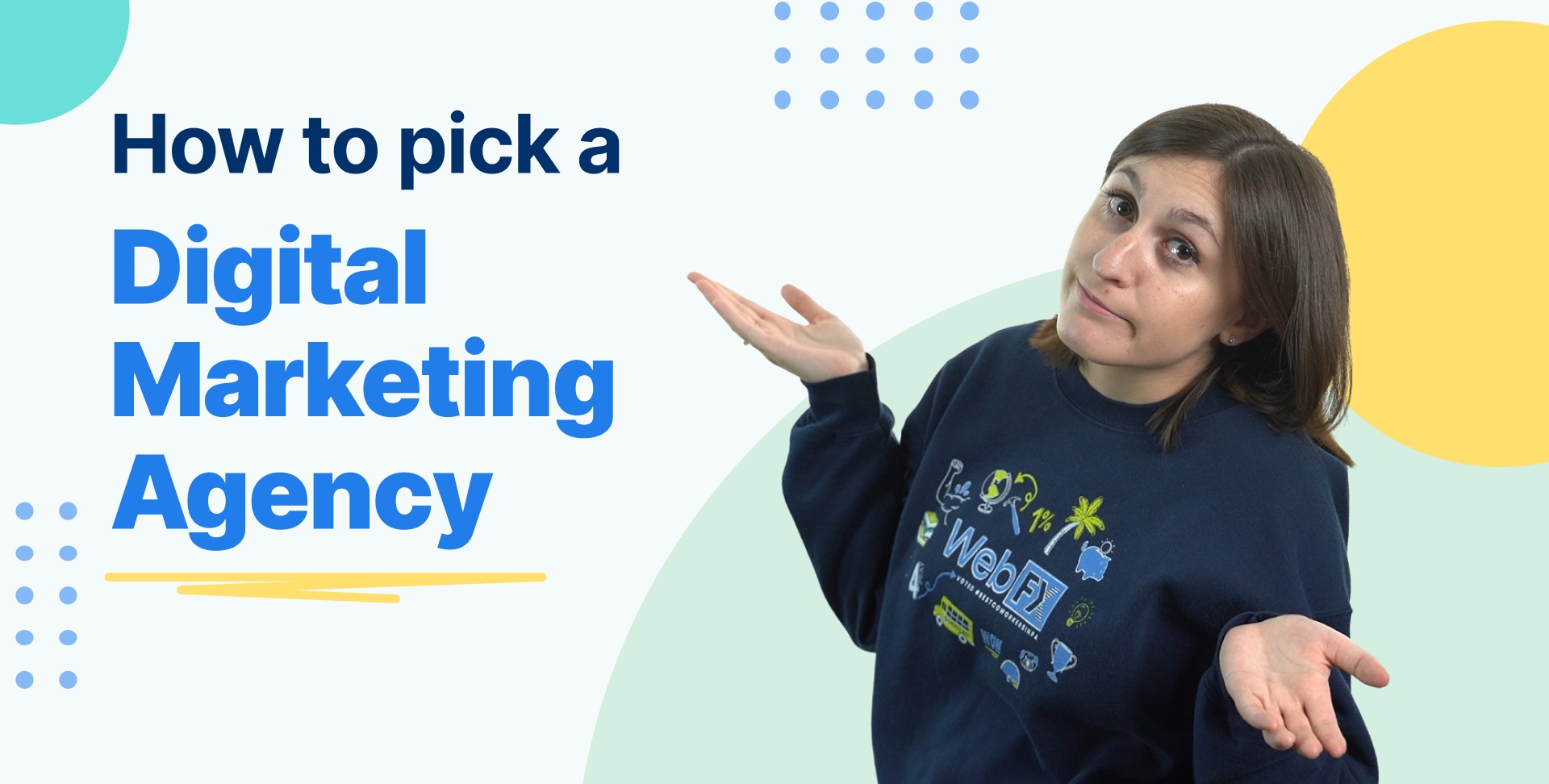 Get an instant ecommerce website design quote
How much does it cost to have one of the best ecommerce design firms create a storefront for you? We're glad you asked.
Use the calculator below to generate an instant quote for your new store. Note that this quote is just an estimate, and actual quotes may vary. However, this should give you a starting point on determining the cost of your new site.
Ecommerce design quote calculator
Project Quote Calculator
Use the sliders below to indicate your needs, then click the "See Pricing" button for a free, instant quote.
Project Quote Calculator
We estimate your project will cost between and . Please complete the web form below for an exact project quote from a WebFX website design strategist.
What you get from the best ecommerce design firm
When you choose WebFX as your ecommerce web design firm, you'll get exactly what you'd expect from an award-winning ecommerce design company. You'll get an ecommerce site that's intuitive, powerful, scalable, and optimized to outrank your competitors.
The enhanced content management system you get from our ecommerce design firm makes controlling every facet of your store, from merchandising to promotions and more, second nature. Additionally, your e-commerce store is packed with advanced features and settings to get the job done. Real-time shipping and tax calculations, management of multiple storefronts, mobile commerce capabilities, shipping to multiple addresses in one order… whatever you need to do, your ecommerce site will do it for you.
When it comes to scale, "unprecedented flexibility" is an understatement. Your site will be completely customizable and scalable, so it grows as your business grows. You control the look, content and functionality. Our ecommerce design firm gives you the tools to easily do so.
But your store won't just be powerful and scalable, it will be successful because it will be designed for sales. From a fast one-page checkout and multiple images per product to easy reorders from customer accounts, your ecommerce site will cultivate more conversions and higher profits for you.
You get even more from this ecommerce design firm
Our ecommerce web design firm isn't like your typical one. When you have WebFX on your side, you're not just getting a powerful and scalable ecommerce solution—you get a comprehensive strategy to see higher profits.
WebFX is a full-service digital marketing agency. So, in addition to a powerhouse ecommerce design firm, you get an experienced Internet marketing company. With our wide range of services, your ecommerce site will have engaging and compelling design, as well as a powerful marketing plan designed to give your site unprecedented visibility in search engine rankings.
Our innovative designers work with our Internet marketing gurus to determine the best design for your business—the design that speaks loudest to your target audience and moves them to buy. From the size and color of the "buy now" button to the placement of security assurances, there is no detail too small for our designers to optimize.
When it comes to ecommerce SEO, getting your site visible isn't enough. Our ecommerce design firm gets you to the first page of results, pushing your competitors down the list. We're not just one of the best ecommerce web design companies — we're a leading SEO agency, too.
When it comes to marketing, our ecommerce design company offers a comprehensive list of digital marketing services. These services include PPC, SEO, social media, content marketing, infographic design, and more. With WebFX as your ecommerce design firm, you'll get a winning strategy designed for your unique business and customers.
The WebFX difference
When you choose WebFX, you're not just choosing one of the best ecommerce design firms out there. You're choosing a full-service Internet marketing agency that is focused on driving results for you. Contact us today to find out how we can over-deliver for you, too.
Start your ecommerce design project today! Call 888-601-5359 or contact a web strategist to learn how WebFX can create a powerful and scalable ecommerce site backed by a rock solid marketing plan just for you.