Starting your own company is wonderful, scary, and exciting! I've recently gone through the process and started up my own freelance company, Snoack Studios, and I'd like to share my personal insight on how to get your own company off the ground, using my own story as an example.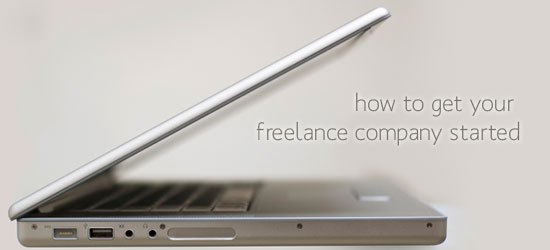 Step 1: Find a Business Name
First things first, you need a name.
As a freelancer, you will probably want to be a Sole Proprietor and you can certainly use your own name. I wanted to plan for expandability and flexibility: I may have employees, I may subcontract some work to other freelancers, or maybe even sell my business one day, so I went with a company name of Snoack Studios. Whatever you choose, make sure it works for you and fits the service you provide.
Perform some basic research
Do your homework as well, search Google to make sure that your company name is unique, and mostly importantly, search trade names at the Secretary of State office in the state you live in (for U.S.-based businesses). In my case, I had to use Arizona's search. If a company name is already registered in your state, then you can't apply for a trade name, which means that you can't open a business checking account and you can't accept checks under that name.
See if the domain name is available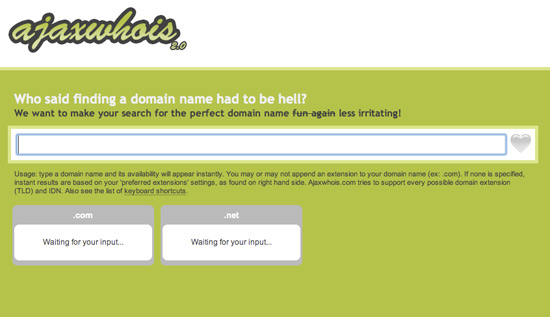 You should also check out Ajax Whois to make sure the domain name you want is available. (See a list of tools for picking a domain name).
Step 2: Create a Website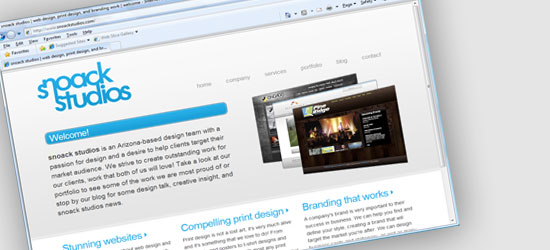 Once you have an awesome name to do business with, you'll need a kick-butt website.
Showcase your best work in your portfolio because this is what the people really want to see and what will help you land more clients. The basic/standard information that your website should have are:
Contact information
A list of services that you provide
A sampling of your previous work
Track your site stats
Also, use a statistics tracking application on your site to record how many people are accessing your site, what pages they visit the most, and where they are coming from. Google Analytics is my preferred tracking method, but there are some other ones out there worth looking into: check out a list of free site analytics tools.
Submit your site to design galleries
Once your site is up and running, submit it to design galleries to get your name and web designs out there.
(See a list of Six Revisions readers favorite design galleries).
Step 3: Start a Blog
Having a blog connected to your site shows credibility. You can talk about web design, color theory, design trends and things that are relevant to your business.
You can use this as a way to show potential clients that you have expert knowledge about your profession.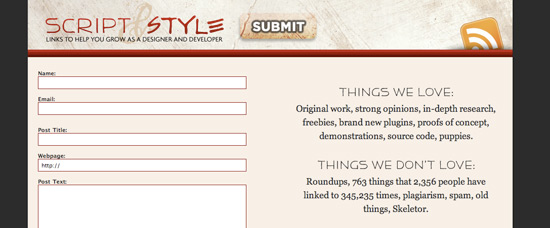 You can also submit your blog posts to designer communities like Script & StyleDesignM.ag and Noupe; if your content is good, you can get some site traffic this way.
Step 4: Get the administrative and financial stuff sorted out
This part is definitely not fun, but necessary in getting your business ready to do some actual business.
First, you'll need to get a business checking account. Even if you're using your own name to do business with, you'll appreciate keeping things separate when April rolls around and it's time to do your taxes. There are many banking options out there, so do your research and find out what bank and solution will best fit your needs.
Sit down with a few bankers, explain your business and see what they have to offer and what they recommend. I found that many offer great advice and helpful insight that you may not have thought of (even if you decide not to bank with them).
Billing/invoicing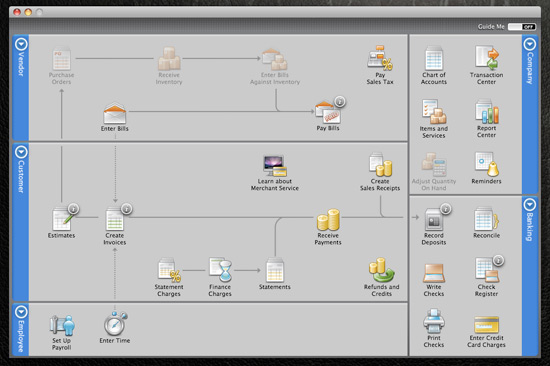 Decide how you will keep track of billing and invoices.
There's a trend to move online, with services like FreshBooks, but I opted to go with QuickBooks because it didn't rely on an internet connection. Also, it's fairly easy to get started and very compatible for accountants should you choose to use one come tax time. Some resources to help you make the decision:
Mac Billing Application Round-Up
14 Web-Based Invoicing Tools To Make Sure You Get Paid
Taxes
Speaking of taxes, you'll want to figure out a system to track expenses so that it will be easier to itemize things when you do your taxes. I keep a notebook in my car to track mileage, and I created an Excel spreadsheet for things I purchase for my company like design software, business cards, stamps, and office supplies.
Insure yourself
Finding your own health insurance is also a necessity when owning your own business.
Use a project management tool
Look into project management tools. To help you decide on a project management tool, ask yourself:
Will you have employees?
Do you need to track your time?
Will clients need to look at your projects and respond to your notes?
Different tools fit different needs that your unique company may have. I use Things to keep track of projects. I'm a very task-oriented person and I love being able to check something off my to-do list.
Things allows me to keep Home and Work tasks, and separate everything by project. I can even drag stuff into today's tasks, allowing me to know what really needs to be done today. For time tracking, I use SlimTimer. Other solutions that I looked at, but didn't choose, are Action Method and dotproject.
As a right-brain individual, I struggled with this step of starting a business the most. However, once you have these building blocks in place, your business will be ready to rock.
Step 5: Get Your Social Media on
Get connected!
If you haven't already, sign up for Twitter and LinkedIn. I've connected with lots of people on Twitter and found it to be a beneficial tool for reaching clients and networking with other designers. There are also many other places to connect with people: Flickr, Digg, Delicious, StumbleUpon.
All of these places allow people to connect in a more casual setting. By helping others and sharing resources to other people, you'll be able to display your talents and knowledge to the people you're connected with. (Check out a list of social news sites for web designers).
Conclusion
Building a business is tough work and although these five steps aren't all-inclusive, they should give you a good place to start. I know that I've certainly learned a lot in my journey by making mistakes, performing research, talking to people, and seeing what others have done with their business. I'd love to hear from other fellow designers who have started their own business, or are thinking of starting one see me on Twitter or leave a comment and join the discussion!
Related Content
5 Unconventional Places to Scout for Web Work
WebFX Careers
Join our mission to provide industry-leading digital marketing services to businesses around the globe - all while building your personal knowledge and growing as an individual.