10 Surefire Ways to Boost Conversions
December 14, 2022
6 minute read
The WebFX team is made up of more than 450 subject matter experts in digital marketing, SEO, web design and web development, social media, and more. Together, they've helped WebFX's clients earn more than $3 billion in revenue from the web — and that's just in the past five years. @webfx
"Put your money where your conversions are."
This twist on a popular saying speaks volumes about the importance of boosting conversions for your digital marketing campaigns.
A conversion rate is the ratio of people who complete your desired actions against those who could have converted. For example, if the goal of a social media post is to get users to click on a link to your homepage, you can compute your conversion rate using the total number of impressions and the number of people who clicked on the link.
But why is it important to track conversions?
Conversions are one of the most important indicators of the success of your marketing campaigns. They tell you what marketing methods are most effective and where you should focus your spending.
What does it mean to increase conversions?
Increasing conversions means increasing the number of visitors who complete a desired action, ultimately leading to more profitable revenue for your business. There are many ways you can boost conversions, but the best methods depend on your goals.
While driving purchases — and therefore revenue — is obviously the endgame, there are many other actions you can encourage to increase conversions, including:
Signing up for an email newsletter

Clicking on an advertisement

Creating an account

Sharing content on social media

Requesting more information

Getting a free quote
10 ways to boost conversions
Below, find 10 proven strategies to boost conversions and generate more revenue for your business.
1. Track your website interactions
One of the most useful methods of boosting conversions is to track your website interactions. With website analysis tools, you can see where users get hung up on your site, which might be impacting your conversion rates.
Two ways to increase conversion rates via website interactions are:
Ensuring your website matches your brand's style

Ensuring your

page speed

is optimized for the best user experience
If users have to wait for elements of your page to load or can't navigate your site easily, your conversion rates can decrease dramatically.
2. Use social proof
Customer reviews, or social proof, are one of the most powerful influences on consumer behavior. After reading reviews, 90% of buyers are more likely to convert. So, striving to promote positive reviews can provide an enormous boost for your conversion rate.
To promote positive reviews, ask customers to review your products after they've made a purchase. You can also incorporate social proof into your website design by embedding reviews into relevant product pages.
3. Construct a sales funnel
To create easy conversions, construct a logical sales funnel that doesn't try to push the consumer to convert too quickly, which can backfire. As a general rule, the more complex a product is, the longer the sales funnel should be.
If you're selling complex software, encouraging an outright purchase may be too hasty — rather, offer a free demo or video tutorial to show the customer how it works. For simpler conversions, such as signing up for an email newsletter, make the sign-up process easy and clearly communicate the value proposition of the newsletter.
4. Promote trust
While tracking consumer data and information can be useful, tracking users' online behavior might not be the best method to promote trust. With advanced cyber attacks with the intent to collect sensitive customer information becoming more frequent, protecting your customer's data is an important step to promote trust.
According to the 2021 Global Consumer Insights Pulse Survey, data security is the most important factor for consumer trust in a brand. To promote trust — and encourage conversions — invest in protections for your customer's sensitive data and demonstrate your commitment to keeping their information safe.
5. Create incentives for immediate action
Encouraging immediate action is one of the most successful ways to boost conversions. Adding a sense of urgency to your marketing efforts can encourage conversions — if you do it in the right way. Pushy or demanding advertising tends to have the opposite effect on consumer behavior.
For example, scarcity appeals can drive consumers to seek out other brands if the product isn't readily available. Offering limited-time deals or one-time promotional codes for consumer purchasing is a more effective means of generating conversions that promote action within your preferred time frame.
6. Conduct A/B testing
A/B testing allows you to create two different versions of a website and directs half of the visitors to one site and another half to the other. This allows you to track the effectiveness of two different versions of your website design or a specific ad campaign.
A/B testing can boost conversions by showing you the most effective way to appeal to your customers. The version of your website that gets better results can guide you to create more effective ad campaigns.
7. Send abandoned cart email reminders
Approximately 70% of shopping carts are abandoned, resulting in billions of lost sales. Targeting even a portion of these lost sales would be instrumental in increasing conversion rates and boosting sales. The good news is that you can use email marketing to target customers who abandoned their shopping carts without making a purchase.
These abandoned cart emails can be particularly effective at boosting conversions. These gentle reminders can be the push consumers need to take action and complete their purchases.
8. Write strong CTAs
The headliner for boosting your conversion rates is your call to action (CTA). These carefully-worded messages can have a huge impact on your conversion rate because they are, essentially, the instructions you want your customers to follow. Phrases like "contact us" or "get a quote" are popular CTAs, but you might also ask customers to sign up for an account or email newsletter.
To boost conversion rates, write strong CTAs that clearly communicate the actions you want customers to take.
9. Optimize for mobile
Almost half of all website traffic is from a mobile device, making mobile optimization an instrumental feature to boost conversions. Since almost everyone has a mobile phone with Internet access these days, crafting mobile-friendly websites is essential. Websites that aren't mobile-friendly can suffer from high bounce rates, dealing a large blow to your conversion rate.
10. Make it easy
The final, most basic tip for boosting your conversion rate is to make it simple. A conversion that is easy to follow through on will be much more successful than one that has users clicking through multiple pages, filling out complicated forms, or waiting for a page to load. Have a simple, streamlined path for customers to convert, and you will see an increase in your conversion rate in no time!
We foster and form long-term partnerships so that your business has long-term results.
Over 90% of WebFX clients continue partnering with us into year 2 of their campaign.
Hear from Our Happy Customers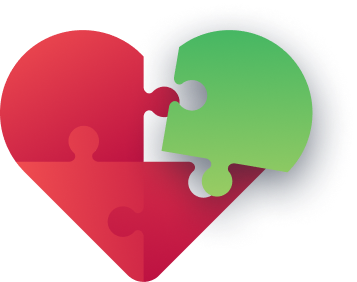 Boost conversions with proven digital marketing strategies
The strategists at WebFX have experience helping hundreds of clients boost their conversion rates and drive revenue for their businesses. With our conversion rate optimization (CRO) services, you can get help driving up your conversions in both the short and long term.
To learn how working with WebFX can grow your business, contact our experts today for a free quote, or call us at 888-601-5359 today!
The WebFX team is made up of more than 450 subject matter experts in digital marketing, SEO, web design and web development, social media, and more. Together, they've helped WebFX's clients earn more than $3 billion in revenue from the web — and that's just in the past five years.

@webfx

WebFX provides digital marketing solutions with expert marketers, designers, and developers to increase visibility, conversions, and revenue.

Learn more
Try our free Marketing Calculator
Craft a tailored online marketing strategy! Utilize our free Internet marketing calculator for a custom plan based on your location, reach, timeframe, and budget.
Plan Your Marketing Budget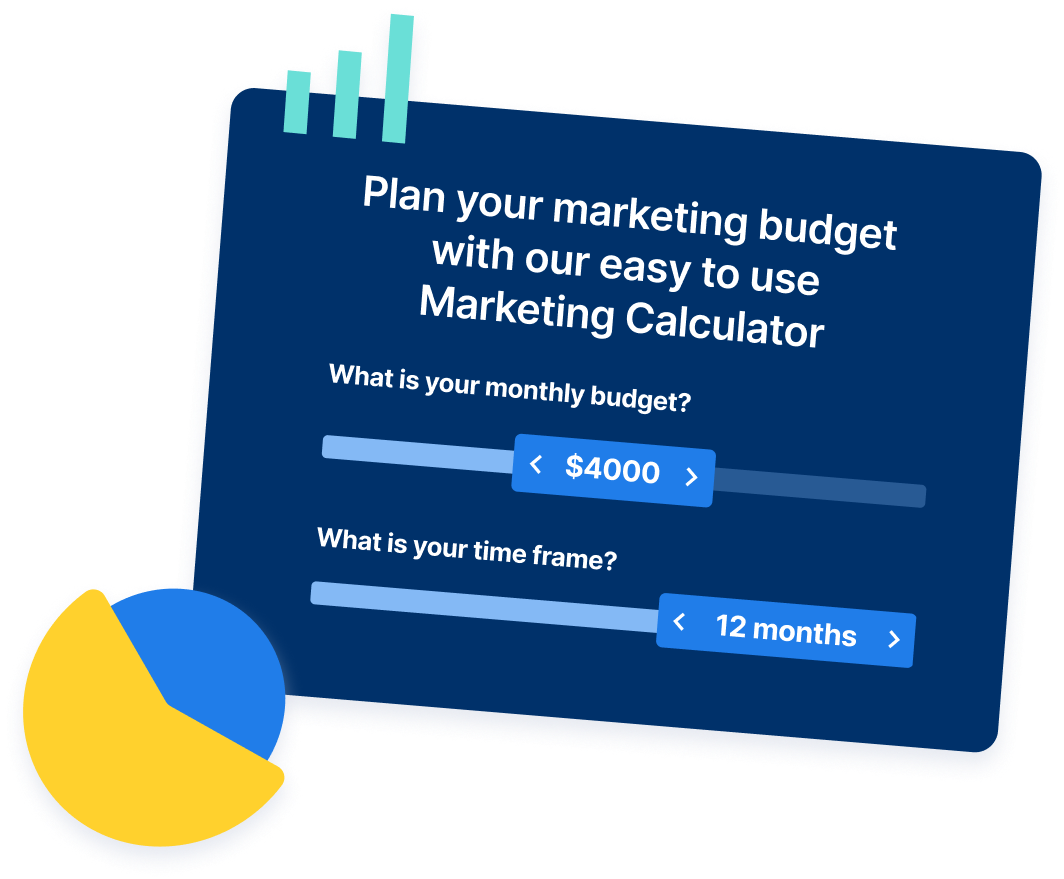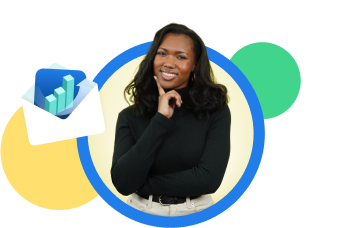 Looking for More?
Get expert ideas, industry updates, case studies, and more straight to your inbox to help you level up and get ahead.
"*" indicates required fields
Try our free Marketing Calculator
Craft a tailored online marketing strategy! Utilize our free Internet marketing calculator for a custom plan based on your location, reach, timeframe, and budget.
Plan Your Marketing Budget