Internet Sales

Usability Testing Tools & Tips to Increase Your Website ROI
Usability Testing Tools & Tips to Increase Your Website ROI
Usability testing plays a vital role in any online business looking to grow and increase online conversions. Usability testing is simple — using a variety of methods to gather data on how users interact with your website in order to increase conversions. This data is gathered in a variety of ways, including website statistics over time, heatmap testing, click testing and user testing.
The best part is, usability testing is crucial for any online business, whether you're a B2B or B2C site, lead generation or e-commerce site. For example, e-commerce sites can benefit from analyzing product pages and checkout processes, while lead generation sites can benefit from analyzing which pages are drop off points for users. Whether you're just now hearing about usability testing, or you've spent years performing usability testing, having the right tools is extremely important.
More importantly, you have to know the best way to use them to your advantage and analyze the data you receive, which is why I recommend using a variety of tools. Below are my favorite usability testing tools – the ones I have personally used to help my clients increase their users' experiences and, ultimately, their conversion rate!
Data from Real Visitors:
Google Analytics Price: Free!
In my opinion, Google Analytics is often overlooked as a usability testing tool. If you don't have Google Analytics set up on your site, I highly recommend doing that right now. Google Analytics provides data from real visitors, so take advantage of that!
Recommendation: The biggest thing to look at is the bounce rate for each page. Create a quick Excel document with conditional formatting to find any that are above average (note: average bounce rates are typically around 40%). Once you have a few pages to analyze further, see which specific traffic source has the highest bounce rate: direct, referral, organic (branded vs. unbranded), or paid. Now you know what pages to do further testing on!
Heatmap/Click Testing
Click Tale Price: Ranges from free (limitations on what you can see) to premium plans that are customizable based on what you need.
Click Tale tracks user keystrokes, mouse clicks, and movement, allowing you to see the time it takes for users to move around a web page. You can view these as a movie, as well as in heatmap form, seeing where users spend the most time on any page you are testing. Recommendation: Depending on the size of your site, and how many pages you are looking to analyze, the free plan may be your best bet for starting off.
Choose 1 or 2 of your top pages to test, such as your home page, or a key product page. Once you see how it works, and what data you get back, you may consider purchasing a plan to analyze more pages. Crazy Egg Price: $9/month – $99/month (offers a free trial) Crazy Egg is by far one of my favorite tools, as it shows where users are clicking on pages within your website.
You can view reports in a variety of ways, including a heatmap (shows "hotter" areas where people are clicking most), scrollmap (shows what sections of a page are viewed most), overlay (shows what links are getting clicked on most), and confetti (which helps you distinguish between all the clicks based on referral source, search term, etc.)
Recommendation: One of my favorite things to look at on Crazy Egg is where users actually click. Why is that helpful? Well, if 30 people a day are clicking on some section of your website that isn't really a link, it could be a huge indicator that they are looking for more information and are expecting it to be a link to a new page with that additional information.
Use this tool to find areas of the conversion funnel that are lacking, or where users are falling off (remember your bounce rates from Analytics?). I also am a huge fan of the confetti tool for websites with a large amount of traffic, since you can drill down based on each referral source (i.e. Google) and specific search queries to see where that traffic is clicking.
Feng-GUI Price: Offer pay as you go plans, starting at $25 for 10 images Quick disclaimer: I've never had the pleasure of using Feng-GUI, but I think the technology is incredible and have heard great things from other industry leaders. Feng-GUI provides attention and attraction analysis of a webpage (or advertisement) to foresee where people will look, before the ad or webpage goes live. They use a complex algorithm to simulate what real users would be most likely to look at.
You're also able to see a "gaze plot" visualizing the scan path between elements on an ad or webpage.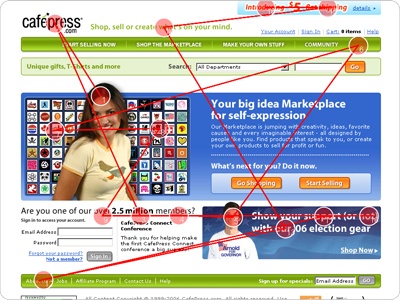 Recommendation: This is definitely for larger businesses who are getting ready to launch massive campaigns (think rebranding) and want to do some initial testing without using real people yet. I certainly see a benefit for smaller businesses to use this on landing pages, since the first 5 seconds of a visitor's attention is crucial to the success of any landing page.
User Testing
UserTesting.com Price: $49 per reviewer UserTesting.com is one my favorites because you get to ask real people questions, like Feedback Army, but the difference is you get to see a video of them going through your site, answering the questions and completing the tasks. It certainly takes more time to sift through the users' answers, but the detail is amazing. Other perks include narrowing down users based on age, demographic, career, and other custom variables, as well as the opportunity to ask follow up questions after reviewing the video.
Recommendation: Whenever I do user testing, I use Feedback Army first to gather initial data and see what questions aren't worth spending the money on usertesting.com. You can also find what questions would be helpful to gather more information, especially in the form of a video where people comment freely as they complete a task (like a check out process or contact form).
A/B Testing
Google Content Experiments Price: Free!
After you have all of your data gathered, I recommend going to Google Analytics again to run a Content Experiment (A/B Test) of the old version of a page vs. a new version of a page. It's extremely easy to set up, and does all the statistical data gathering for you (what's not to love??) – the only thing you'll need to do is create a variation page to test based on the data you've gathered from each of the previous tools I mentioned.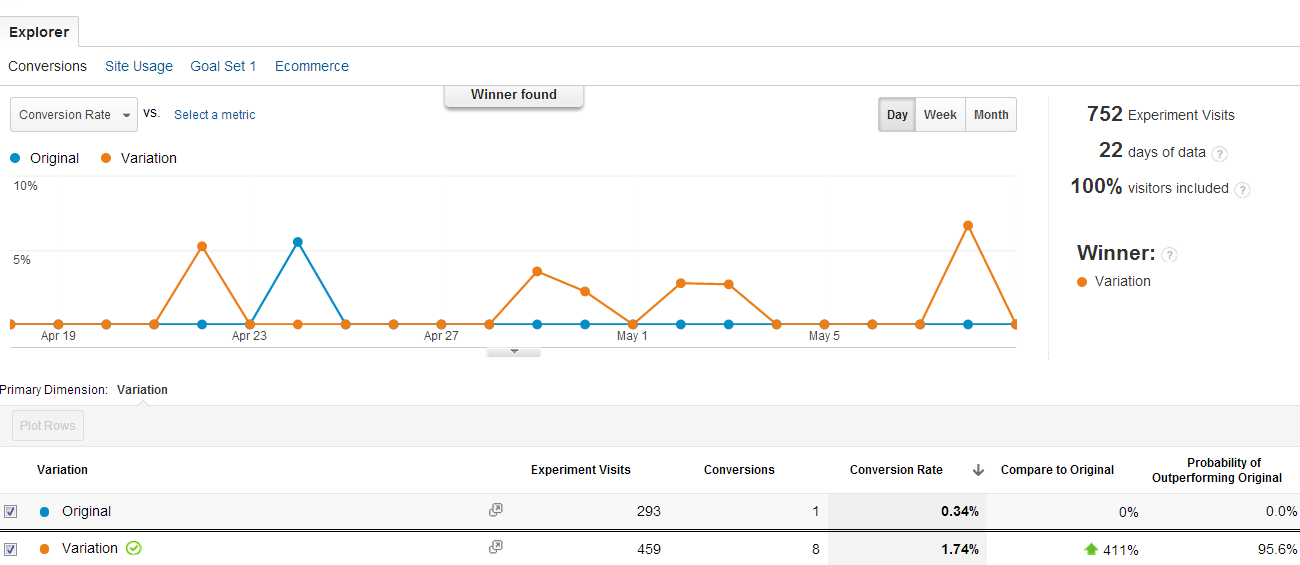 If you have any questions about user testing, or have a tool you think I should have included, let me know in the comments!
Photos by crazyegg.com, feng-gui.com, and feedbackarmy.com
WebFX is a full-service marketing agency with 1000+ client reviews and a 4.9-star rating on Clutch! Find out how our expert team and revenue-accelerating tech can drive results for you! Learn more
Try our free Marketing Calculator
Craft a tailored online marketing strategy! Utilize our free Internet marketing calculator for a custom plan based on your location, reach, timeframe, and budget.
Plan Your Marketing Budget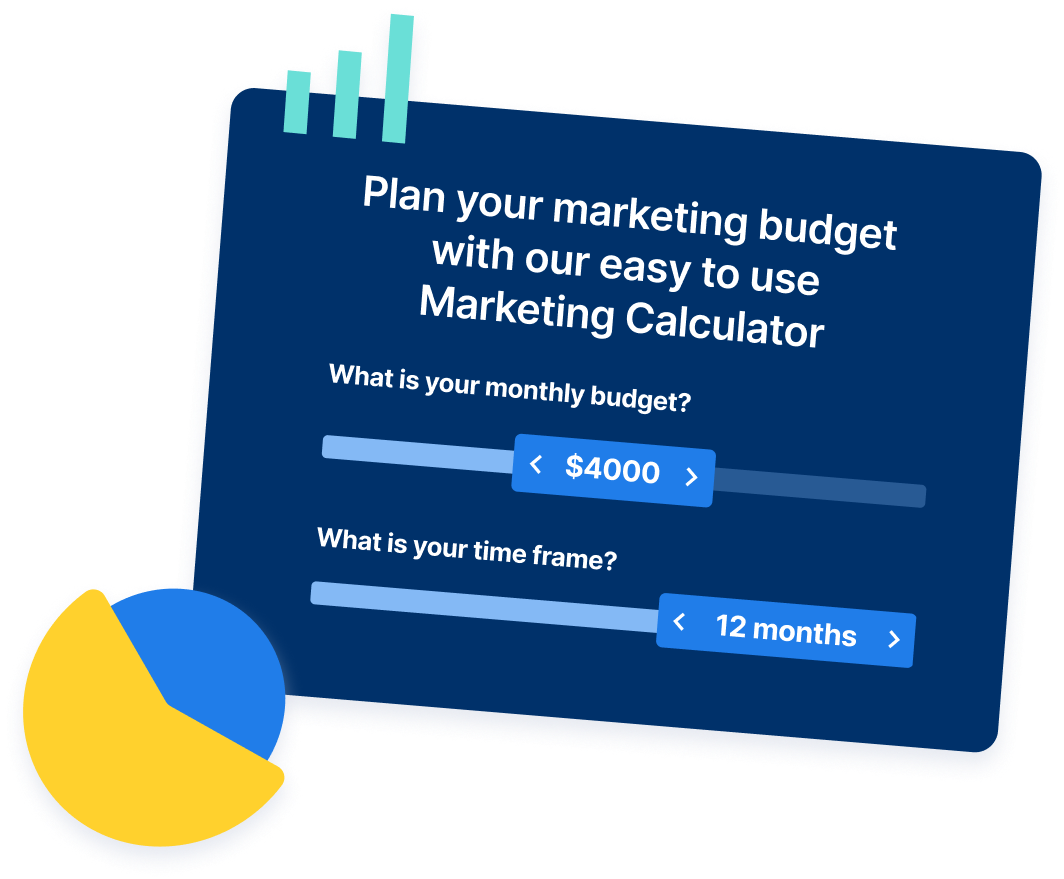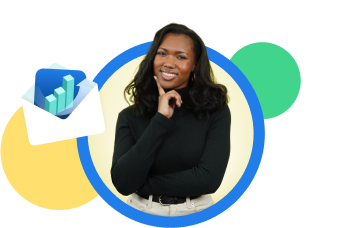 Looking for More?
Get expert ideas, industry updates, case studies, and more straight to your inbox to help you level up and get ahead.
"*" indicates required fields
Try our free Marketing Calculator
Craft a tailored online marketing strategy! Utilize our free Internet marketing calculator for a custom plan based on your location, reach, timeframe, and budget.
Plan Your Marketing Budget