Often, your website is the first impression that clients will have with your company. A good website can make a difference in someone sticking around or bouncing immediately.
Web design for 3D printing is the key to improving on-site conversions. With the right balance between content, visuals, and technical features, your web design can encourage people to act.
So, what is web design for 3D printing? And why does it matter?
This page breaks down the definition and benefits of web design for 3D printing companies, as well as a few tips. Read on to learn more, or call 888-601-5359 to speak with a strategist about our web design services for 3D printing!
How much does it cost to build the website of your dreams?
Use our FREE website design cost calculator to get an idea!
Web Design Cost Calculator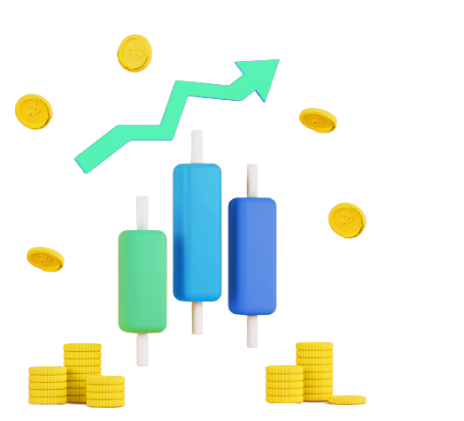 What is web design for 3D printing?
Web design for 3D printing is the process of improving websites through visual and technical changes. For 3D printing companies specifically, this process includes optimizing the website for your company goals, products, and services.
Many factors impact web design for 3D printing, including:
Image and video quality
Readability
The ultimate goal of web design is to make it easier for people — and search engines — to use your website. Web design for 3D printing companies can help you encourage more conversions and improve your bottom line.
Why do web design for 3D companies?
Web design is a necessary step for any website. For 3D printing companies, this crucial step could be the difference between selling 3D printers and services and missing opportunities.
For example, say that you run a paid advertising campaign that brings people to your website. However, once people come to your site, the pages don't load, or they land on a page that's unrelated to the original 3D printing ad. When this happens, they'll bounce immediately.
Using web design for 3D printing companies can help you prevent high bounce rates and encourage more sales. You can also enjoy the following benefits:
Quality product spotlights: Web design will showcase your products and services in the best light. Your images, videos, and product descriptions are crucial to closing sales, and their design should be attractive and influential.
More trust in your brand: When people land on your user-friendly website, they will be more likely to trust your brand. In fact, 75% of credibility comes from web design, so you can build your reputation from the first moment someone visits your site.
Distinction from competitors: A quality website can set you apart from competitors. If you have better images, fast-loading pages, and navigable features, users will be more likely to choose your site over the competition.
Prioritizing web design is a must. Once you understand the "why" of web design, you can get started on the "how."
5 web design tips for 3D printing
Now that we've covered the reasoning behind web design for 3D printing companies, let's go over some tips for implementing a web design strategy.
1. Brand yourself consistently
Your web design should reflect your brand visuals and goals. For example, if you have certain colors or logos that you use elsewhere, make sure they are consistent across your website and materials.
You can also create brand guidelines that reflect your company's branding across all channels. This way, all your employees will have access to the same regulations as they work on your site, copy, and social posts.
2. Use responsive design
Responsive web design is a type of web design that renders (loads) differently based on the device accessing the website. This way, you can offer users the same experience that fits their device, whether it's a smartphone, tablet, or laptop.
Responsive design is crucial for keeping your audience satisfied and engaged with your website. In fact, 67% of users are more likely to buy from a company that's mobile-friendly — 3D printing is no exception.
With a responsive design, your customers can enjoy a website that fits their screen. If they can see all your products, scroll, and purchase easily, they'll be more likely to convert — leading to more revenue and sales.
View Responsive Web Design Services
3. Balance text and images
How you use text and images matters greatly to your website's design. If you have a bunch of text crammed onto the page with no breaks, users won't be able to read it, and they'll click away. Or, if you use a bunch of irrelevant images, they won't know what they're looking at.
You should use a balance of text and images to catch their attention and keep them interested. This home page is one good example: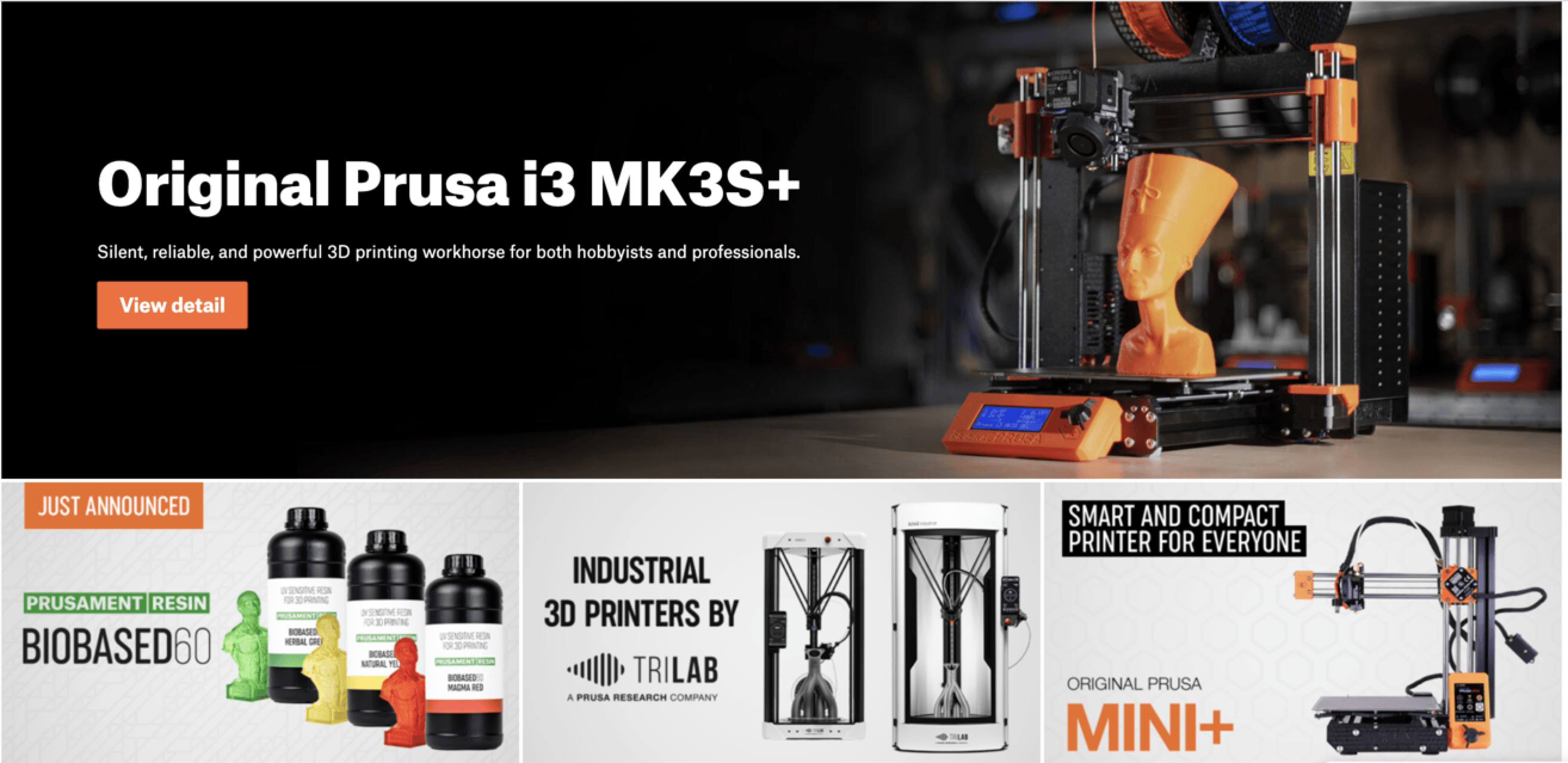 There are different blocks for different topics, and the images and colors are attractive without overwhelming the senses. You can see the clear distinction between each, and there is not too much text to distract, either.
4. Showcase your products and services
While design should be attractive, it should also sell your products! Your product descriptions and images must grab your readers' attention while answering their questions. You could have an overview of your printers and filament, like this supplier: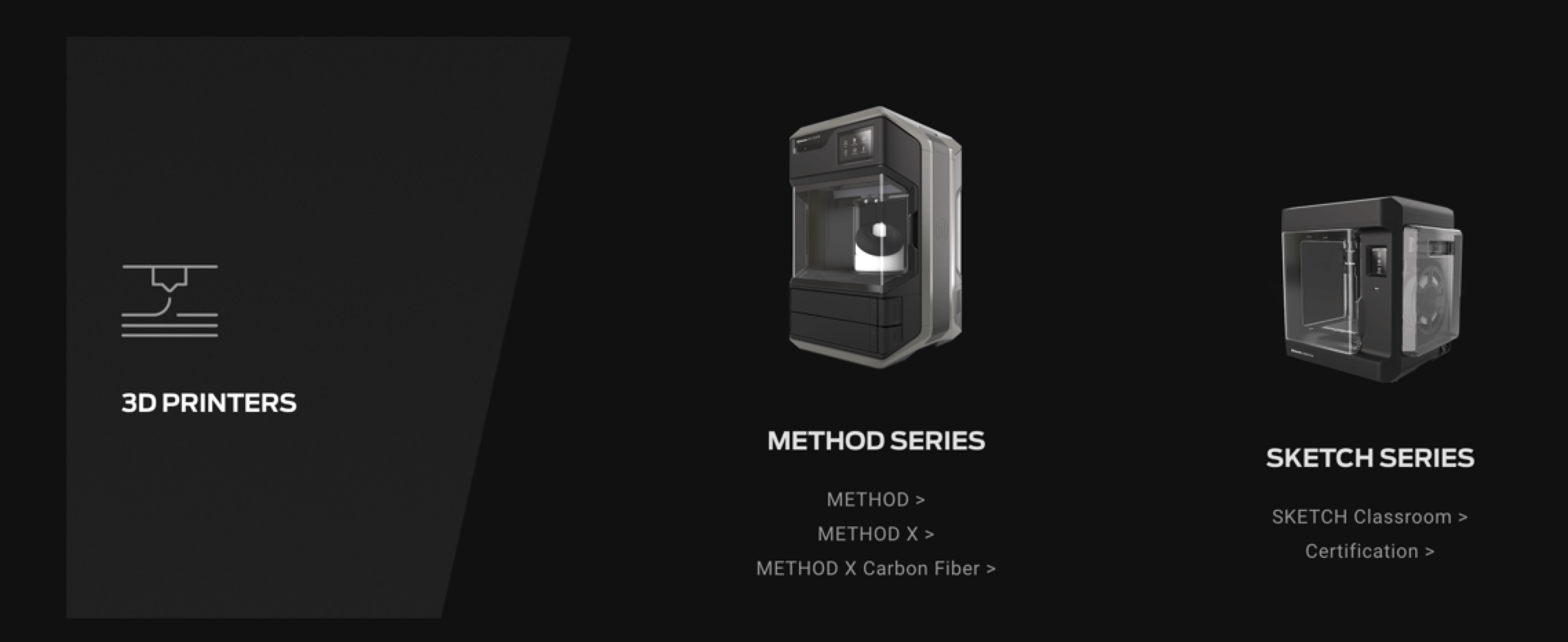 Then, go into more detail on the actual product page: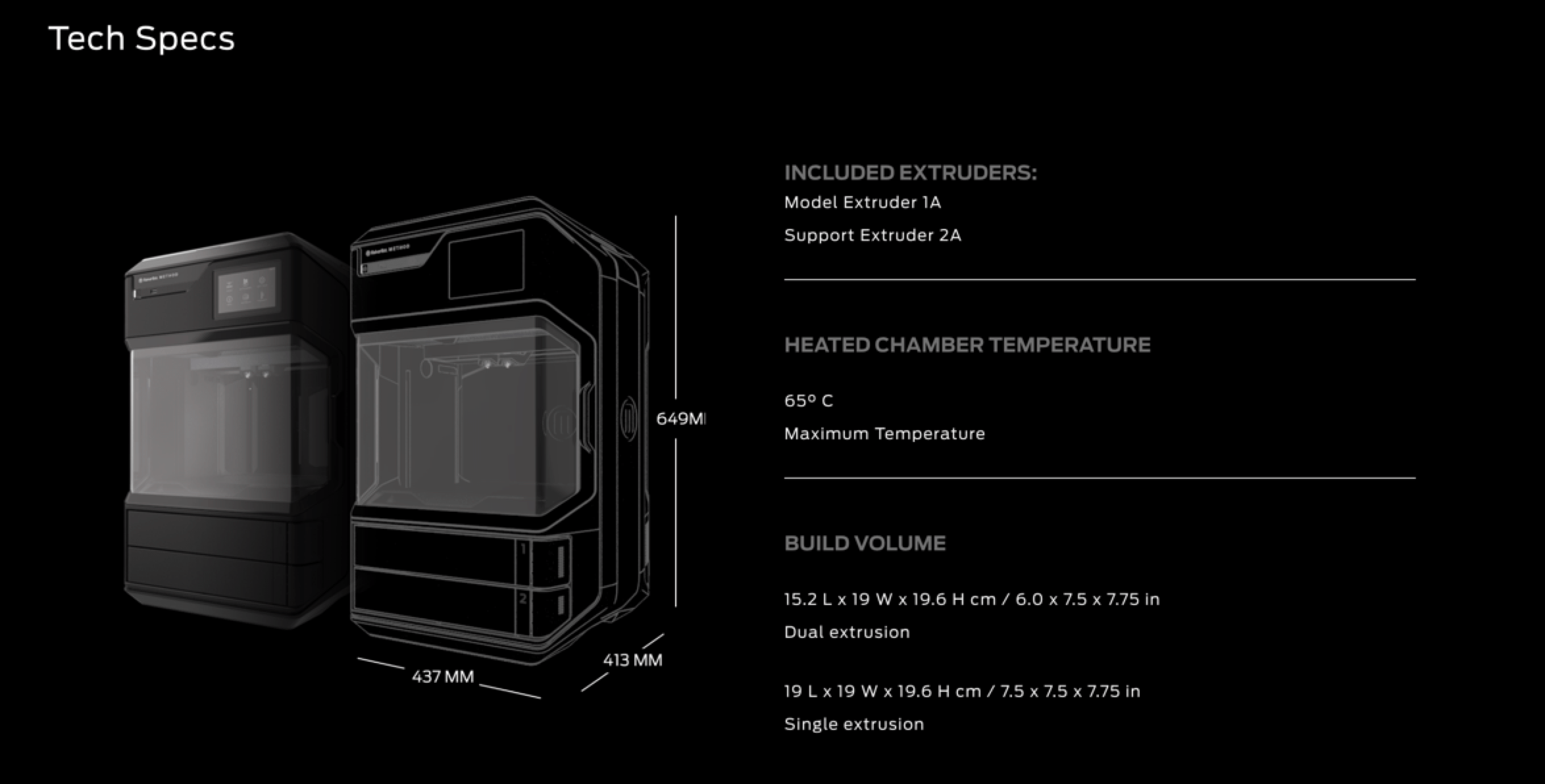 The same concept applies to service pages. If your company offers 3D printing services, use action shots of your equipment or final products to showcase your different options.
5. Improve technical features
Your website's technical aspects can impact the design as well. While a lot of technical data falls under web development, there is some overlap. The following technical design features can improve its function and form and give users a streamlined experience:
Image size and loading
Page speed
Website code and platform
Be sure to evaluate your website on a set schedule to catch issues quickly. A monthly or quarterly evaluation will ensure the best experience for your clients.
We don't want to tell you about the work we do, we want to SHOW you.
View Our Portfolio

We've built over
Websites
in a variety of industries.
WebFX offers web design services for 3D printing
As a leading web design agency, we have launched 1,600 websites for our clients. Whether you want to build a site from scratch with our rapid design services or improve your existing site, we will help you get the most out of your platform.
We have the results to back up our work. We have generated $3,021,182,299 in revenue and 7,839,684 qualified leads. We also understand industry-specific knowledge — our team has worked with 154 industries, including 3D printing.
Want to learn more? Request a free quote for your website to see how simple our process is!
Increase your leads, sales, and revenue with digital marketing