Every year, you see the commercials and flyers about the latest and greatest mobile data plan. You may have even seen the commercials of combatting service providers and their coverage maps of the United States. But who is the top service provider?
According to various sources, the top four by market share are Verizon, AT&T, Sprint, and T-Mobile in that order.
However, when data is involved, there is always room for questioning. And that is exactly what we did. At WebFX, we have access to nearly 2,000 different Google Analytics profiles, with which we were able to compile the data, with the help of Supermetrics, to display this information.
From 43 million website visits over the past 12 months, we were able to analyze usage of the top four mobile data providers: Verizon, AT&T, Sprint, and T-Mobile.
Keep in mind this is based on website visits from mobile devices and not on the actual amount of data being used. Below you can see the leading mobile data provider per state in a colorful map.
The Most Popular Mobile Data Provider in Each State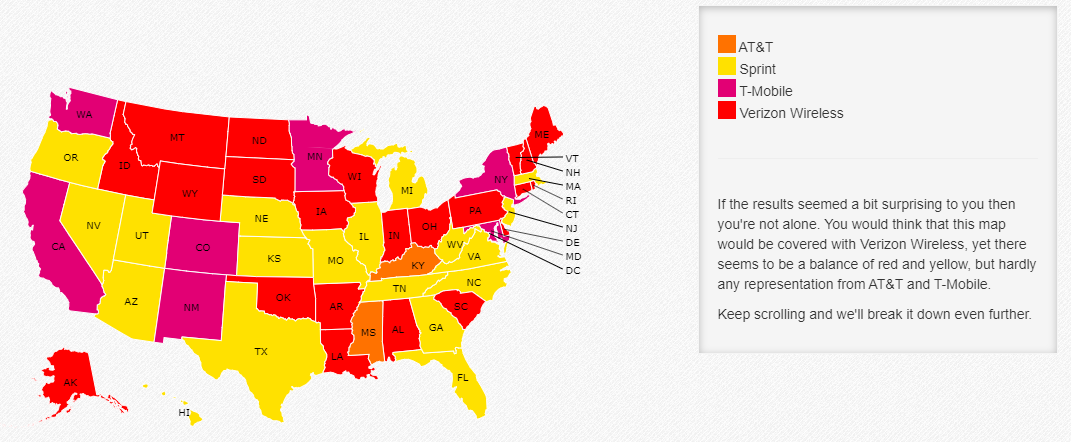 If the results seemed a bit surprising to you, then you're not alone. You would think that this map would be covered with Verizon Wireless, yet there seems to be a balance of red and yellow, but hardly any representation from AT&T and T-Mobile.
Keep scrolling, and we'll break it down even further.
Each Mobile Data Carrier State-by-State
Here we have every carrier's share of each state. AT&T seems hardly existent. The only states it occupies a majority percentage of include Kentucky and Mississippi.
Hardly indicative of the #2 mobile provider in the United States. These maps don't necessarily match up to these providers' mobile coverage maps either. While there may be some resemblance, there is likely a different factor involved.
In fact, the market share from our dataset indicates a different order of the top four mobile carriers altogether.
Verizon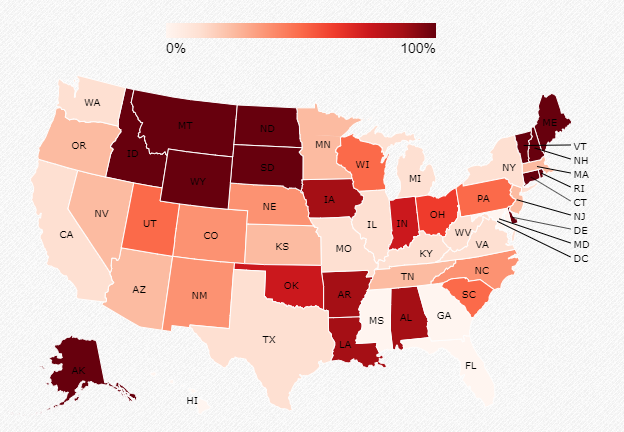 AT&T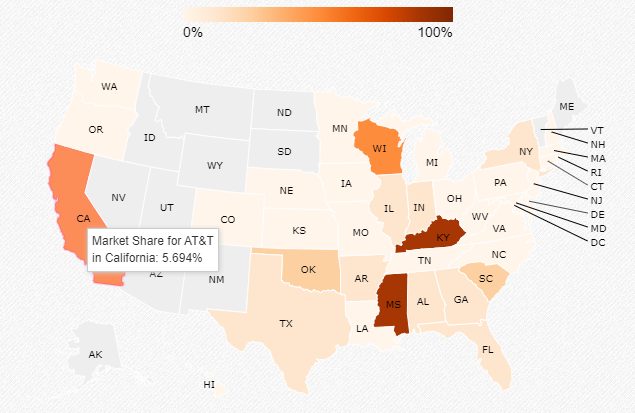 T-Mobile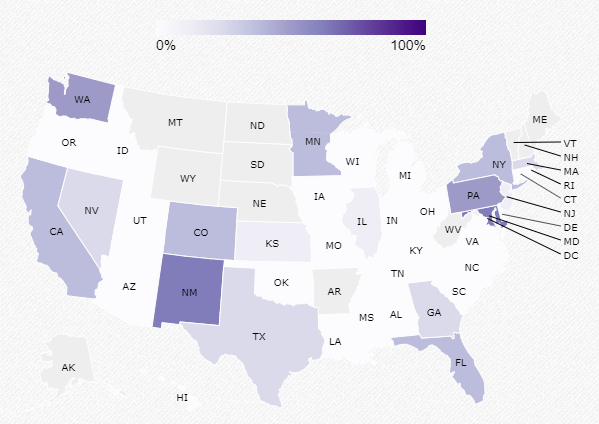 Sprint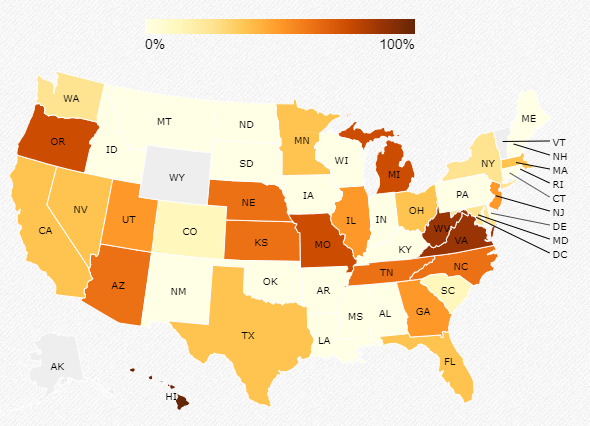 Disclaimer: Data collected from WY, AK, VT, ND, WV, NH, ME, RI, & MT should not be considered ample enough to define a mobile carrier's market share in the respective state.
Total Mobile Carrier Market Share

How in the world is Sprint and T-Mobile ahead of Verizon and AT&T? Well it's extremely important to note that this data is purely from 3G and 4G sources. Not WiFi.
Relying on WiFi
The fact is that more people on Sprint and T-Mobile are using more data than those on Verizon and AT&T.
Why is this? We can't help but think that is has something to do with Sprint and T-Mobile's remaining unlimited data plans.
Verizon quit offering unlimited data packages in 2012 and AT&T in 2010. However, you can still get unlimited data packages from Sprint and T-Mobile, despite the fact that they aren't always truly unlimited.
But should the number one and two mobile carriers still be that low? Perhaps it is due to the fact that — according to Ovum, a leading data, research, and consulting firm — only 8% of 4G subscribers and 16% of 3G subscribers had an unlimited data plan as of December 2014. Or that WiFi accounts for 80% of the data consumption on smartphones and tablets.
The greatest take away from all this is the fact that mobile data subscribers are most likely relying on WiFi for their mobile usage and not using as much data as they have purchased through their mobile carriers. The threat of fees for data overages have caused our mobile world to be tied down to WiFi, yet we remain in agreeance with large monthly fees for limited data plans.
WebFX Careers
Join our mission to provide industry-leading digital marketing services to businesses around the globe - all while building your personal knowledge and growing as an individual.