With more aspects of consumers' lives becoming automated every day, it only makes sense that Google automates more of their services as well. That's why the company's released an automated version of their shopping campaigns — Smart Shopping campaigns. Keep reading to learn more about these campaigns, and how they'll help you!
Good agencies have more than 50 testimonials.
Great agencies have more than 100 testimonials.
WebFX has over 1000+ glowing client testimonials.
See What Makes Us Stand out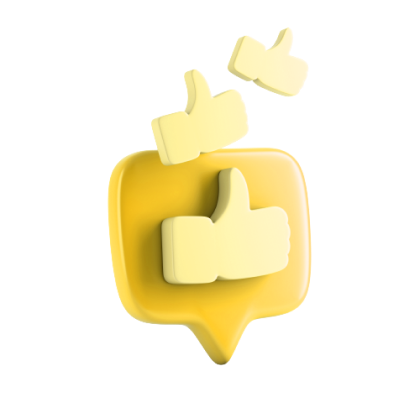 What are Google Smart Shopping Campaigns?
Smart Shopping campaigns allow marketers and advertisers to run an automated campaign.
In the past, you would have to create a product list, upload it, and then submit it to Google for review. If you made any changes, you'd have to file those additional changes for Google to review. Doing this throughout the campaign would make it difficult to test and optimize shopping campaigns.
Now, you can run effective campaigns with a fraction of the amount of work previously needed.
How do Smart Shopping campaigns differ from regular shopping campaigns?
Google Smart Shopping campaigns improve upon the existing shopping campaigns. Google uses automation for bidding, ad placement, and targeting, which is why Smart Shopping campaigns require almost zero maintenance. Smart Shopping campaigns can also test different image and text combinations to display the most relevant combination across the Google network.
This new feature makes sure you deliver the best version of your ad to the right person. Another difference between the new and old shopping campaigns? Your ads now automatically show on the following platforms:
Search network
Display network
YouTube
Gmail
With Smart Shopping campaigns, you can also choose between two automatic bid settings:
Maximize value: This bid setting allows you to focus on revenue from your campaign. This strategy helps you generate as much revenue as possible from your budget. The downside to maximize value is that you have less control over your advertising budget.
Target return on ad spend (ROAS): This bid option also focuses on revenue and conversion value, however, compared to maximize value, you get to control your budget more. If you have a strict ROI, target ROAS will likely prove more valuable and useful for you.
For now, these are the only two bidding options Google offers for Smart Shopping campaigns. What else is new with Smart Shopping campaigns? You can serve both Product Shopping ads and display ads with the Smart Shopping campaigns feature.
These ads can appear on the search network, display network, YouTube, and Gmail depending on the relevancy of the ad. This handy feature can increase your conversion value even more. It's important to note that the new Smart Shopping campaigns won't replace the original version.
However, if you have a Smart Shopping campaign and a regular shopping campaign running for the same products at the moment, Google will choose the Smart Shopping campaign over the regular Shopping campaign. Because of this override, you should either target a specific product with Smart Shopping and leave the rest running in your regular shopping campaign, or create Smart Shopping campaigns targeting all your products and pause your regular Shopping campaign.
Who can use Smart Shopping campaigns?
If you're interested in starting a Smart Shopping campaign, these are Google's requirements:
Have a Google Ads
Have a Google Merchant Center
Have conversion tracking installed and set up.
Have 25 conversions in the last 45 days from your existing shopping campaign.
Have at least 100 active users on your remarketing list.
Once you confirm that you meet all the requirements, you can start your Smart Shopping campaign! Setting up the campaign itself is hassle-free. If you have set up a Google Ads search campaign or regular shopping campaign before, you will follow the same steps, but select, "Smart Shopping campaign," instead and then follow the directions.
After that, your campaign should be up and running, and you can sit back and relax!
4 ways Smart Shopping Campaigns change retail advertising
In the past, shopping campaigns were tedious to run and manage. Now, Smart Shopping campaigns are changing the way you advertise. From new features to different types of businesses being on the same playing field, Smart Shopping campaigns revolutionize how e-commerce businesses advertise and how consumers shop.
Some of the most significant effects of Smart Shopping campaigns include:
1. Larger retailers can run optimized campaigns with less work.
In the past, it was challenging for larger retailers to maintain their ad campaigns. Smaller retailers could upload a sheet with all their products to the Merchant Feed to start their shopping campaign. However, that wasn't an efficient option for larger retailers with hundreds or thousands of products.
Accomplishing the same task as a large retailer would typically require expensive and hard-to-manage tools to upload all your products to the Merchant Feed for your shopping campaign. Now, you can generate products for your feed right from your website with Smart Shopping campaigns.
2. Companies can add, "Drive store visits," as a smart goal.
While many consumers rely on ecommerce stores for their purchases, they still visit brick-and-mortar stores. That's why Smart Shopping campaigns include a helpful feature for physical storefronts — the ability to target shoppers most likely to visit your store. With Smart Shopping campaigns, Google serves your store visit ads to people who are more likely to visit your store based off their search.
A local search, for example, often indicates a user's intention to visit a location. That's why 80 percent of local searches convert — and why half of users visit a store within a day of searching for something locally, like a restaurant, electronics store, or plumbing provider. As a retail company with physical locations, that's excellent news.
3. Businesses can set, "Acquire new customers," as a Smart Shopping goal.
Instead of just tracking clicks and conversions, you can now measure new customers with Smart Shopping. This feature is handy for businesses that are trying to grow their customer list as opposed to selling to existing ones.
It also gives you additional insight into your business, which can help you make more informed decisions as you grow. For example, you can build and refine your target audience as you acquire more customers from online advertising, which can improve your overall audience targeting.
4. Organizations can automate their online advertising.
In the past, many retailers either skipped on Shopping campaigns or didn't spend as much time as they'd like working on them. This is because the process to start, update, and maintain a campaign was long and meticulous.
Now, Smart Shopping campaigns allow you to automate every aspect of a campaign, from bidding to creative to targeting. Your team — or digital marketing agency — only needs to provide a few pieces of information, which streamlines your advertising strategy. That allows your business to start earning back a return sooner, rather than later.
It's worth noting, however, that you can still optimize your Smart Shopping campaigns to outperform your competitors. That's why your team or agency will want to adopt a hands-on approach to these campaigns, which can maximize your results.
Partner with a team of ecommerce masters!
WebFX campaigns have delivered more than 12,936,451 ecommerce transactions in the last 5 years
Read the Case Studies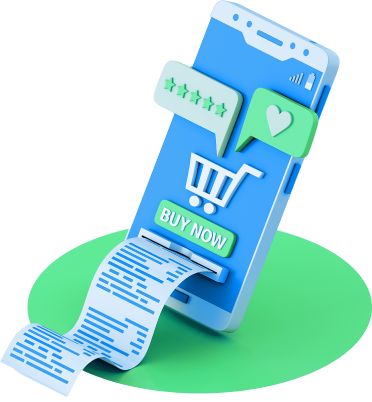 Learn how to create a better Smart Shopping campaign
If you're looking for more tips and industry news about advertising on Google, sign up for our newsletter at the top to get exclusive marketing tips and tricks, plus actionable advice! Or, if you're ready to use Google Smart Shopping campaigns (or free Google product listings), check out our advertising services!
How is your website's SEO?
Use our free tool to get your score calculated in under 60 seconds.
Get posts by email
Join 200,000 marketing managers and subscribe to Revenue Weekly!
"*" indicates required fields
WebFX Careers
Join our mission to provide industry-leading digital marketing services to businesses around the globe - all while building your personal knowledge and growing as an individual.