Pay-per-click advertising (PPC) is an essential addition to any company's digital marketing campaign, especially certified public accountants. PPC advertising is just as it sounds — every time someone clicks on your ad, you pay the search engine for the click. While it may sound like those costs can add up over time the revenue that PPC brings in can be incredibly helpful to establishing and growing a business's online presence.
Why use PPC for CPA firms?
PPC campaigns are useful for dozens of reasons. The most important reasons include:
Visibility. Your business will show up above most of the other results on a search engine's page, helping potential customers find you right away. If you currently don't rank for an important keyword, you can make an ad that's triggered by the keyword and show up in important searches above your competitors.
Control. PPC campaigns are incredibly easy to control and change, and they usually update instantly. You set the keywords you want to target, you set the amount you want to spend on each ad, and you write the ad text that shows up for searchers.
Tracking. PPC lets you track users that click to your CPA firm's site. Using that information, you can tell what ads are performing well, what pages attract the most users, which keywords work best for your firm, and more. All of this information is important to tweaking your ads for maximum conversions.
Hear What It's Like to Work With WebFX!

"WebFX's collaboration and success of working on a complete re-design with our website vendor and our Bank to ensure the absolute best site and SEO out of the gate has been such a positive experience."
Bank
Best PPC practices for CPA firms
Before you start your own PPC campaign, you should know the best practices that will help you make the most of your opportunities.
#1: Set a budget that works for you.
While it's true that PPC campaigns can be extremely cost-effective, you have to be realistic with your PPC bids. If your CPA firm operates in a particularly competitive market, you may have to increase your PPC bid more than you originally expected. If your bid is too low, your competitors' ads will appear before yours.
The good news is that you can change your PPC bids whenever you want. Start with what works for you and adjust based on your competition.
#2: Choose long-tail keywords.
A common mistake in PPC is picking keywords that show a lot of traffic and cost a lot of money. However, the best practice for new PPC users just the opposite — you want to target long, specific keywords that have low traffic. These keywords reflect user intent, and those users are typically more likely to convert into customers than people who search for short, expensive keywords.
#3: Create strong landing pages.
When a visitor clicks on a PPC ad, they arrive at a specific page on your website. You want to set up a landing page that works for each keyword you're targeting. That way, you can appeal to users specifically based on the keyword that they used to find you, increasing the likelihood that they'll convert. But landing pages aren't a once-and-done thing — you need to constantly update them to make sure they're optimized.
#4: Write concise ads.
You probably would like to say a lot in your PPC ad, but there's not enough room. PPC ads need to be strong, simple, and forward with a strong call to action at the end. The more poignant you are, the higher the chances that you'll get a click.
#5: Consistently track your results.
As your PPC ad campaign delivers results, you need to keep up with each ad's analytics to see how you can make it better. Optimizing ads is an ongoing process, like your landing pages, but it also yields outstanding results.
Where CPA Firms Can Use PPC Ads
While Google Ads is the dominant PPC source, there are more options than just that for PPC campaigns. You can use other search engines like Yahoo! or Bing, and you can also utilize social media sites, such as Facebook and LinkedIn.
In general, the options for setup, implementation, and tracking for your PPC campaign will look similar across all of those platforms. There might be certain nuances that make them a bit different, but they follow the same general principle — make your business grow.
Questioning the quality of your SMB's PPC performance?
Get your FREE PPC audit from WebFX today!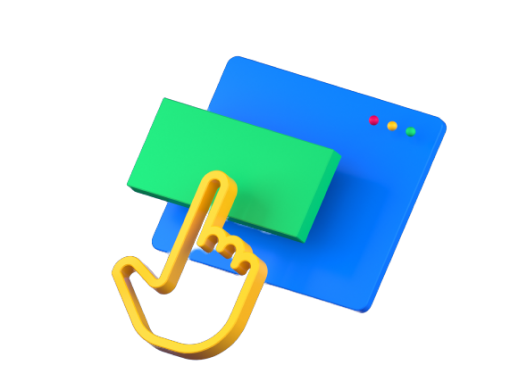 WebFX knows PPC
If you don't have the time to research keywords, create landing pages, and optimize your ad campaigns, WebFX can do it for you! Our seasoned team of PPC experts knows exactly how to get the best results from any PPC campaign, particularly on Google. If you want to start growing your bottom line with the best results PPC can offer, start with us!
Contact us today to start planning your CPA firm's first PPC campaign!
Earn a 20% greater ROI with WebFX