Let's be real — the word "recession" is scary. At WebFX, we're human, and we know that the idea of a potential recession is unsettling. But we also know that a strong game plan and the right strategies can help you weather the storm and come out strong on the other side.
In this post, we're covering how to recession-proof your business in 2023 so you can face tough times with confidence.
Keep reading for our tips on recession-proofing your business, big or small, and get insights directly from WebFX Sr. leaders.
Want more? When you partner with WebFX for digital marketing services, you'll get a dedicated strategist who can help you craft a recession-proof marketing strategy. Learn more by giving us a call at 888-601-5359, or contact WebFX online today.
4 tips for recession-proofing your business in 2023
A recession-proof business is one that's adaptable and knows how to use a little to make a lot. Read on to learn more about four recession-proofing strategies your business can begin using to make the most of your marketing efforts and get ahead of a potential recession.
1. Build and nurture long-lasting relationships with customers
Recession-proofing your business starts with nurturing long-lasting relationships with your audience and inspiring customer loyalty.
When times get tough and customers start tightening their purse strings, they're going to turn to brands they trust. Now is the time to position yourself in front of your audience as a brand they can trust and one they want to stick with for the long run.
When you make your brand invaluable to customers before a recession, they'll be less likely to cut ties with you when they've got to keep an eye on their finances. Start inspiring brand loyalty today by showing the value of your business and nurturing relationships with customers.
2. Invest in the digital marketing strategies that drive results
People may not be spending as much during a recession, but that doesn't mean they aren't making purchases at all. Take the early days of the COVID-19 pandemic for example — while people weren't out and about, they were still active online. Data cited by the United Nations showed that global Internet users were up from 4.1 to 4.9 billion users.
Rather than drastically scale back your digital marketing efforts, recession-proof your business in 2023 by investing in the digital marketing strategies that drive results for your business and earn a larger return on investment (ROI).
Times are tough, of course, and some cuts may be needed. That's okay! But, when business is harder to get, your marketing efforts are all the more important, especially the ones that consistently drive bottom-line results.
While your competitors may be aggressively dialing back their marketing efforts (or stopping them altogether), you can take advantage of this crucial period. Make smart investments in trusted practices that can position your brand to come out strong on the other side while competitors are trying to restart their marketing efforts.
3. Create content that adds value to people's lives
Another cost-effective way to begin recession-proofing your business in 2023 is to create content that brings value to your customers. Content marketing is an effective way to build credibility, and in turn, nurture that valuable trust between you and your customers.
Whether you're marketing during a recession or during a time when business is just slow, building up your library with helpful content that adds value to people's lives can build your brand's credibility and keep users coming back to you for guidance. For example, create content that's useful at all points of the buyer's journey and tackles questions or topics your customers frequently ask about.
From blog posts and infographics to videos and guides, providing these resources to your audience will help everyone. Your audience will see you as a knowledgeable and trusted resource, and you'll gain loyal customers.
And the best part? The content you create will continue to bring value to your brand, even when you're not facing a recession. Unless you delete it from your site, that content will continue to help current and prospective customers well into the future.
4. Leverage first-party data
The first-party data you collect from your marketing campaigns is invaluable. With customer data on hand, you can create hyper-focused marketing campaigns that effectively pinpoint specific customer pain points.
Not to mention, your customer data can help you identify highly qualified leads that are more likely to convert. Customer data and personalized marketing campaigns reach the right audiences at the right time, appealing to your target audience's beliefs and behaviors.
Even when your business isn't facing a recession, the value first-party data brings to your business and its marketing efforts is undeniable: Personalized and targeted marketing campaigns stand out among the crowd and, most importantly, stand out to your audience.
Sr. FX leaders share their tips for recession-proofing your business
Hungry for more tips on how to recession-proof your business in 2023? Get insight straight from WebFX leaders. Read on to see what Trevin Shirey (VP of Business Development) and Heather Brown (Director of Client Success) have to say about how to prepare your business for a recession.
The U.S. isn't in a recession yet, but financial experts are predicting an eventual recession. With this in mind, how do you think businesses can pivot to soften the blow of this eventual recession?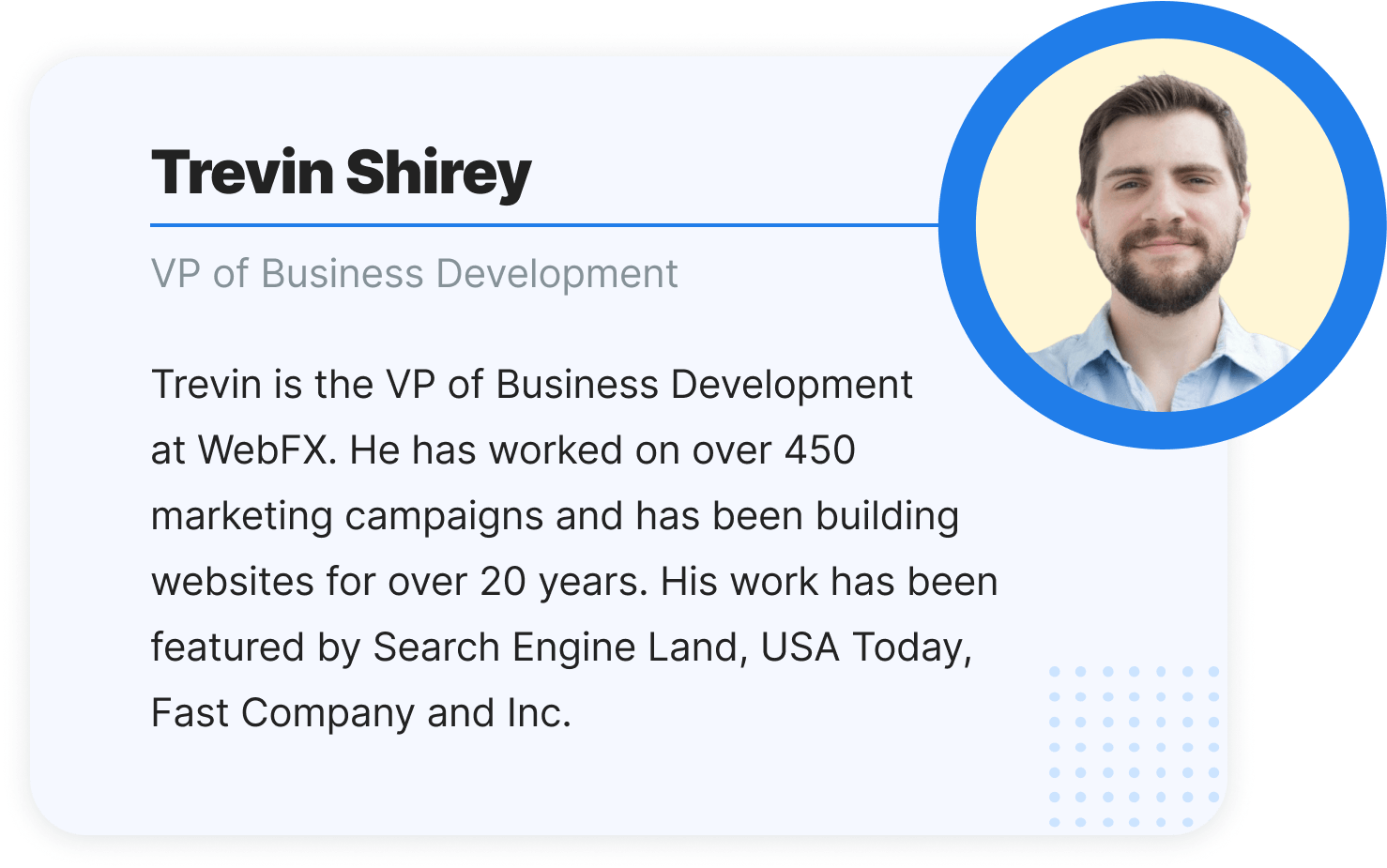 Trevin: Be smart about your spending, but also be opportunistic. Small wins during tougher economic times often become big wins once things bounce back. So cut where it makes sense and is maybe a little painful, but also try to find new ways to grow and invest. Stay focused on the long-term wins.
Also, acknowledge that the recession is impacting your buyers too, whether B2B or B2C. Things like loyalty programs, extra discounts, and more flexibility are all helpful.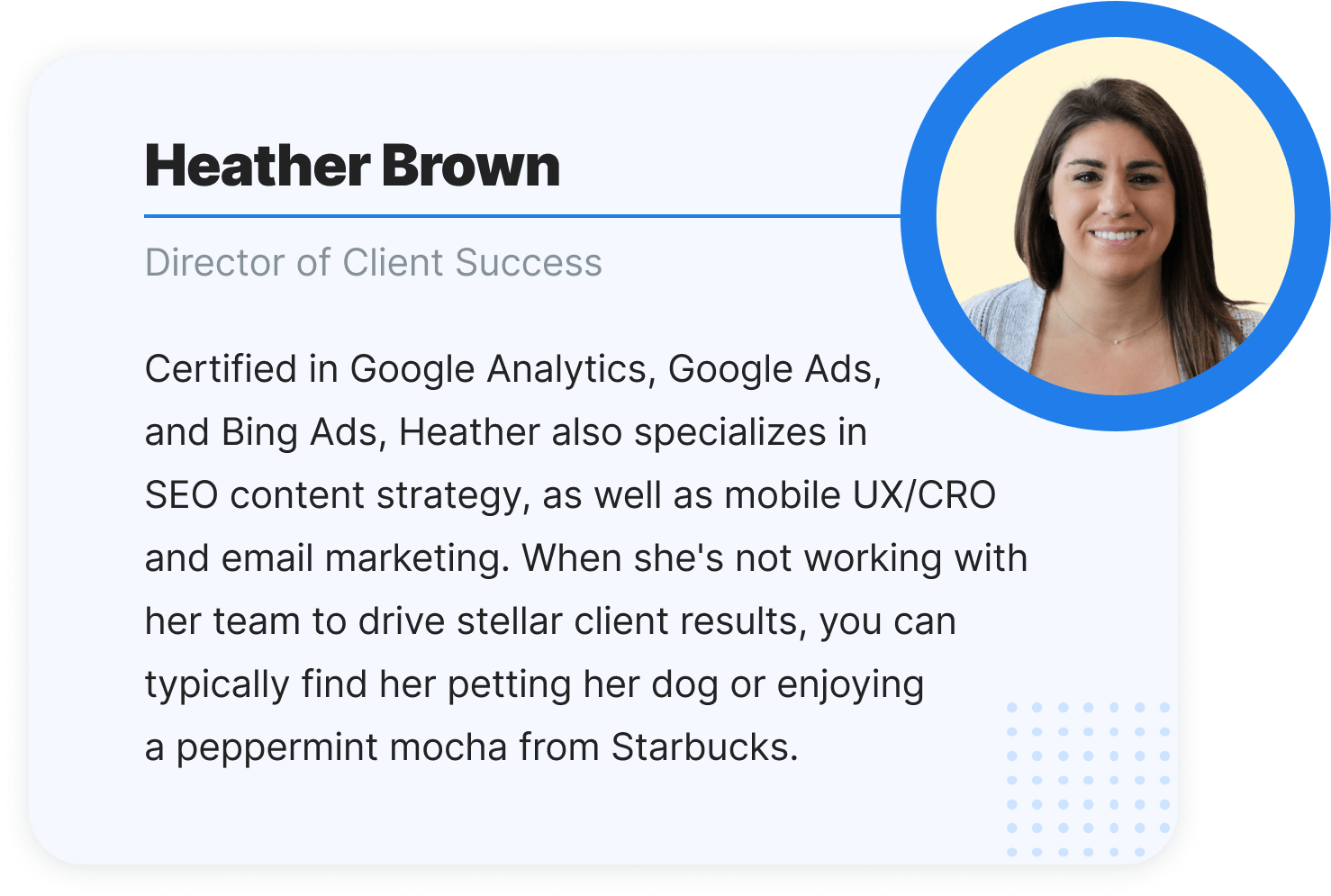 Heather: Organizations that are actively adapting their business models, operational infrastructures, and marketing strategies in light of all the changes across the economic landscape are putting themselves in the best possible position for long-term success.
I've been inspired by the premium SMBs we work closely with day in and day out and how they're proactively thinking of ways to harness the power of their marketing strategies to ensure they're not only surviving this critical time in history but positioning themselves competitively to come out stronger on the other side.
The COVID boom taught us so much, and I think one of the key things we garnered from that time is that businesses that put a hard stop on all marketing for months, if not years on end, struggled to rebound when they were able to reignite their marketing efforts because it provided an opening for competitors to inch ahead.
My best advice is to stick with the "need to haves" that are generating leads, sales, and revenue for your business, and be receptive to taking calculated risks that could help your business become that market leader in a time when others are dialing back.
As a marketer, how would you advise businesses realign their overall marketing strategy so it continues to perform successfully and add value to their business during a recession era?
Trevin: A major mistake a lot of companies make is reducing marketing spend drastically during a recession. Some cuts may be needed, but during times when it is harder to win new business, marketing is even more important.
There are always buyers out there that you want to get in front of. Try to do more with less when possible. Focus on areas that can add value both now and later on, and don't be afraid to start small.
Heather: Digital marketing has evolved at an unprecedented rate — so much that in order to pace ahead of the competition, it has become mission-critical to think beyond just the studs of traditional marketing and advertising efforts.
My best recommendation is to encourage SMBs to think outside of the box of how they're collecting, managing, and capitalizing on their data to drive the needle forward for their businesses.
Specifically, what are some key marketing strategies you see as being especially valuable for businesses during recession-era marketing, and how do you think they can optimize these strategies for the best ROI?
Trevin: Building customer relationships and investing in content development. Relationships matter even more during downturns as consumers and businesses have tighter purse strings. People may buy a small amount now but will spend more later when things open up. The relationships you build now will be a bigger asset later on.
It's also a great time to focus on building up content libraries because of the long-term impact it has. Buyers will always have certain pain points, and if you provide them with helpful, authoritative content, you will get that valuable traffic and brand credibility regardless of economic conditions.
Heather: We're seeing tremendous success with our clients that leverage their first-party data (typically through a CRM platform) to not only garner a better understanding of their core target audience, but also to harness that data to propel their marketing efforts forward.
We can utilize this data to essentially pinpoint your most qualified users at the right place and right time to increase the likelihood that those folks will convert and engage with your company. You can't get much closer than that to the heart of your most qualified customer!
93% of WebFX customers are extremely satisfied with their digital marketing results.
"Working with WebFX, everything is very organized and strategic. We're only a year into our partnership, and our expectations have definitely been met."
View More Client Testimonials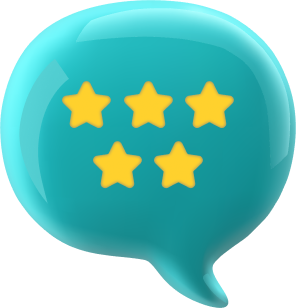 Stay ahead of the curve with recession-proofing strategies from WebFX
WebFX is a full-service digital marketing agency that's helped businesses big and small grow their online presence with digital marketing strategies backed by industry-leading technology.
Team up with an agency whose digital marketing services have helped generate over $3 billion in revenue for its clients. Contact us online or drop a line at 888-601-5359 to get started!
How is your website's SEO?
Use our free tool to get your score calculated in under 60 seconds.
Get posts by email
Join 200,000 marketing managers and subscribe to Revenue Weekly!
"*" indicates required fields
WebFX Careers
Join our mission to provide industry-leading digital marketing services to businesses around the globe - all while building your personal knowledge and growing as an individual.