If you're like most business-to-business (B2B) companies, you've divided your company into several teams. Different teams are responsible for managing specific facets of running your business, like marketing or manufacturing.
Having different teams within your business is a great way to increase your efficiency, but it can also be a danger if those teams don't communicate with one another. A lack of coordination can hurt your revenue.
That's why many companies use revenue operations (rev ops), and you can do the same. So, what is rev ops, and how can it benefit you? Essentially, rev ops is a strategy for getting different teams in sync with one another. Keep reading to find out more.
Then subscribe to Revenue Weekly — our email newsletter — for more digital marketing tips!
What is rev ops?
Revenue operations (rev ops) is a business strategy that involves increasing coordination between revenue-driving teams to help businesses earn more.
Rev ops helps companies earn more revenue. It does this by identifying the teams within the company that directly drive revenue and helping them communicate better with one another.
This strategy is primarily used by B2B companies, and it's grown more popular in the past few years. If you want to stay ahead of your competitors, it's best that you look into using this strategy.
What teams are included in revenue operations?
We mentioned above that B2B rev ops is all about increasing coordination between "revenue-driving teams" — but what are those teams?
The answer to that question can vary depending on the way you organize your company. That said, a typical rev ops strategy will focus on three types of teams:
Sales
The first type of team involved in revenue operations is your sales team. Considering your sales team focuses on getting people to buy your products or services, they are a critical part of your revenue operations.
Your sales team is responsible for delivering the final push that turns your leads into clients. In that sense, they have the most direct involvement in driving revenue for your company. That's why they should be included in revenue operations, working with the next two teams on this list.
Marketing
As critical as your sales team is, they'd be at a loss without your marketing team. Marketing is what guides potential clients through the buyer's journey — it makes businesses aware of what you offer, persuades them that they need it, and convinces them to buy.
For that reason, your marketing team is an equally vital participant in your rev ops strategy alongside your sales team. The two teams are working with the same potential clients and relying on the same data, so it makes sense that they work together to boost your revenue.
Customer service
Finally, you'll want to include your customer service team. Including this team is important if you're seeking long-term partnerships with your clients rather than single purchases.
Your customer service team ensures that your clients stay clients and keep contributing revenue to your business. That means this team should also be included in the revenue operations process, keeping in touch with your marketing and sales teams about what your clients want.
What problem does revenue operations solve?
The primary issue that revenue operations helps resolve is data silos.
Data silos are where different teams within a company or organization gather their own sets of data, but fail to communicate with each other about that data. For example, the marketing and sales team might both track metrics related to leads, but neglect to share what they learn.
That lack of communication causes redundancy and gaps in knowledge. If the sales team has information that could help the marketing team, but doesn't share it, the marketing team will be less effective due to not knowing.
Alternatively, the marketing team might waste time and resources finding that data when they could have gotten the information from the sales team and spent their time elsewhere. Of course, this isn't just true of the sales and marketing teams — this goes for every department within your business.
A rev ops strategy, however, solves this problem. By sharing information with each other and working together to better reach your audience, your teams can eliminate data silos, enabling them to work more efficiently and drive more revenue in the long run.
How to track B2B rev ops results
We've mentioned several times how a rev ops strategy can help you make your company more efficient and ultimately drive up your revenue. But how can you track the results it's driving for you?
The answer is to keep up with a few key metrics that are directly impacted by your revenue operations. Here are some of the main metrics to track:
Conversion rate:

The percentage of leads who convert into clients.

Client acquisition cost (CAC):

Total cost of converting the average client.

Sales cycle time:

The amount of time from your first contact with a lead to the time they convert.

Client churn or customer churn:

The percentage of clients you lose over a given span of time.

Client lifetime value (CLV):

The amount of revenue you expect to earn from a client over the course of your business relationship with them.

Forecast accuracy:

A percentage-based measurement of how easily predictable your revenue tends to be.

Pipeline velocity:

How quickly leads move through the sales pipeline.
These are just some of the metrics you'll want to consider when you're tracking the results of your revenue operations.
Obviously, the most important number to track is your revenue itself, but that alone isn't enough — any number of factors could affect your revenue. You must ensure it happened because of your rev ops strategy, and tracking the above metrics can help you do that.
We foster and form long-term partnerships so that your business has long-term results.
Over 90% of WebFX clients continue partnering with us into year 2 of their campaign.
Hear from Our Happy Customers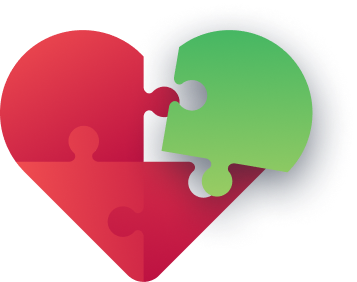 WebFX can help you get the best results from your revenue operations
If you want your B2B rev ops to succeed, you must put in the time and effort to make that happen. That's why it can be a good idea to have a professional marketing agency like WebFX on your side. We have over 25 years of experience, so we know just what it takes to boost revenue.
When you partner with us for our digital marketing services, you'll get help taking all the necessary steps to connect your different revenue-driving teams. We'll help you implement closed-loop marketing strategies that earn a higher ROI for your company.
Among other things, that involves receiving access to our in-house marketing software, MarketingCloudFX (MCFX). MCFX will help you streamline communication between your marketing and sales teams on both the front- and back-end.
To get started with us, just call 888-601-5359 or contact us online today!
WebFX Careers
Join our mission to provide industry-leading digital marketing services to businesses around the globe - all while building your personal knowledge and growing as an individual.