A sales cycle is the sequence a salesperson uses to convert a new customer. This process helps you stay organized, investigate and evaluate leads, and measure the effectiveness of your methods. Your team will thank you for giving them a guideline that helps them understand what they're doing.
If you're wondering how to master your sales process to maximize revenue, you're in the right place!
Continue reading below to learn more about the stages of the sales cycle, best practices for managing your cycle, and more!
And if you're ready to optimize your sales and marketing strategies today, the team at WebFX can help! Contact us online or call us at 888-601-5359 to learn more about how we can help you perfect your sales process so you can power growth for your business!
Our digital marketing campaigns impact the metrics that improve your bottom line.
See More Results

WebFX has driven the following results for clients:

$3 billion
In client revenue

7.8 million
Leads for our clients

5.2 million
Client phone calls
What is a sales cycle?
A sales cycle is a sequence a salesperson uses to convert leads and prospects into customers or clients. In other words, it's a series of steps that lead you to a sale.
What are the stages of a sales cycle?
In most cases, there are seven stages of the sales cycle. Each stage is sequential, allowing your team to go from one to another as your move prospects through the process.
Here are the seven sales cycle stages:
Let's dive into each one in more detail!
1. Prospect
The prospect stage is when you will start identifying sales-qualified leads (SQLs). Your goal should be to find potential customers who match your buyer persona and are likely to want or need your product or service.
To identify the best features of your product or service, you should ask yourself what you do that no one else can. What sets you apart? You'll also want to know what problem or pain point your product or service addresses.
When you answer these questions, you can start to identify your potential customers. You'll also want to use this stage to start generating leads.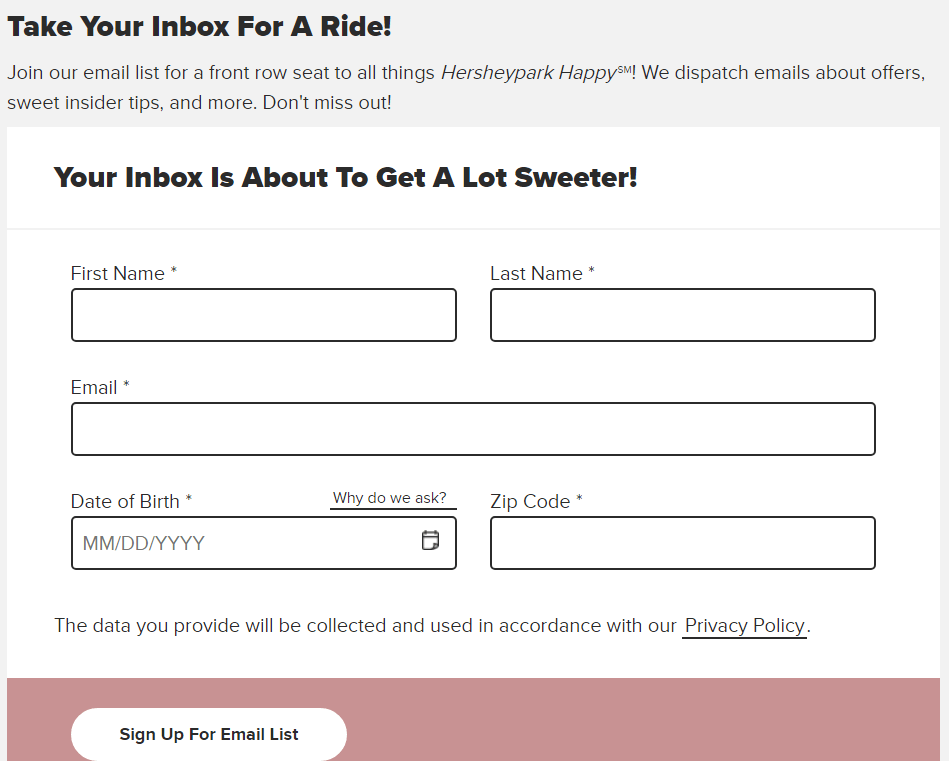 Many businesses begin by including email signup boxes on their website.
2. Connect
Now that you know who your prospects are, you need to connect with them. You can use several methods for making initial contact, such as reaching out over social media, sending an email, or making a phone call.
The method you pick depends on the type of prospect or your business operations. A phone call might be appropriate in some instances, but in others, your leads would be more receptive to an email or sales letter.
3. Research and qualify
Once you've made a connection and your lead is ready to learn more, you can start with a discovery or research call. At this stage, you'll take the time to learn about your prospect's needs and determine if you can meet them.
You will need to discover if the person you're in contact with can make buying decisions. If they can't, it's okay to politely ask if they can connect you with the right person.
4. Present
The next step in the sales cycle is to pitch yourself. You'll present all the benefits of choosing your company to your qualified prospects. Show them how your product or service will improve their operations or solve an issue they have.
You'll also use this stage to answer questions.
5. Address prospect objections
You may need to address objections, including questions or other concerns. Prices and budget are often top issues, though prospects might also have questions about your product or service or why you're better than a competitor.
Whatever objections they have, it's your responsibility to address their concerns. Listen, clarify, and handle these objections carefully.
6. Close
This next step is asking your prospect if they're ready to buy. If the answer is yes, you can set up all the necessary paperwork and move on.
Sometimes, you might get a "no." If this happens, you can take two roads — you could further address their concerns in a bid to get them to change their mind, or you could walk away if the effort and investment don't seem worth it.
Different prospects might require alternate approaches for closing a sale. If the client seems interested and eager to buy, you can directly tell them you will draw up the paperwork or contract. However, some clients may be more tentative. You might need to circle back to remind them why you're a good choice and address their concerns. Then, when they feel comfortable, you can discuss closing the deal.
7. Generate referrals
While closing the deal might seem like a natural last step, you still need to go a bit further. First, you'll want to keep your customers happy, so they remain loyal. When you make them feel valuable, they are more likely to recommend your products or services to people or companies they know, which can help new customers find you.
What is sales cycle management?
With seven sales cycle stages and multiple prospects, you'll need to be organized to keep everything moving. Sales cycle management helps you do just that.
Using sales cycle management strategies, your team leaders and salespeople work together to identify trends and determine stages that are working well or need improvement. You can use tools to make it easier to manage your sales cycle, including customer relationship management (CRM) software.
Why are sales cycles important?
Sales cycles are important because they help guide your team throughout the buyer's journey. Following this outline makes the process more efficient and lets every salesperson know which stage their prospects are in.
Sales cycles also help you gain insight into the efficacy of your strategies, particularly when it comes to stage lengths.
Sales cycle best practices
If your company sells a product or service, you have a sales cycle. To ensure your process enhances productivity and increases conversions, you should:
Have case studies: Leads won't always take your word for it — they want proof. If you have case studies, your salespeople should make them available to prospects. These studies can also help settle any objections.
Use a service cycle: Customers want to know that you'll be there for them throughout the entire process, including after closing the deal. Syncing a customer service cycle with your sales cycle will help you meet these needs.
Implement team training: While a sales cycle is great in theory, your employees need to understand it to put it into practice. Offer all the necessary training and resources to guide them through the sales cycle.
Time to Level Up Your Sales
Our long list of services helps you grow every aspect of your business with marketing strategies that are proven to increase bottom-line metrics like revenue and conversions.
In the past 5 years, we've managed more than 12.9 MILLION transactions across our client base.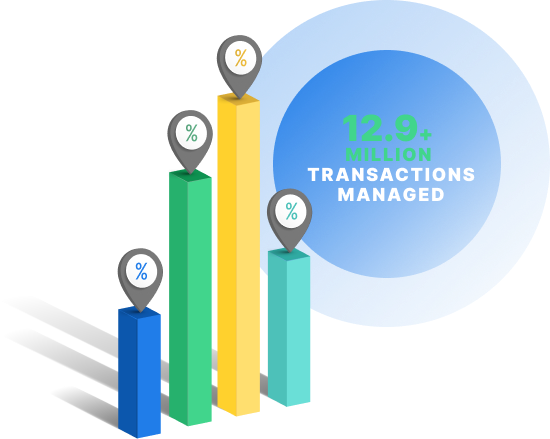 Enhance your sales cycle to close more deals with WebFX
Need help improving your sales process so you can close more deals and earn more revenue? WebFX has you covered.
We offer sales pipeline management services that enables you to track and manage your sales cycle from initial contact through conversion and beyond.
Please get in touch with our strategists or call 888-601-5359 to start optimizing your sales cycle today!
How is your website's SEO?
Use our free tool to get your score calculated in under 60 seconds.
Get posts by email
Join 200,000 marketing managers and subscribe to Revenue Weekly!
"*" indicates required fields
WebFX Careers
Join our mission to provide industry-leading digital marketing services to businesses around the globe - all while building your personal knowledge and growing as an individual.