February 27, 2023
14 minute read

Sina is a marketing expert who specializes in SEO, AI, and digital marketing content. With over five years of experience, she's written hundreds of pieces, spanning a variety of topics and industry niches. She loves combining her strong eye for detail and passion for storytelling in her work. You'll find her fruit picking or horse riding at the local farm when she's not writing.
As a sales manager in the United States, you already know that closing deals can be challenging, even for the most gifted salespeople.
Potential clients can be finicky, wary, indecisive, and even untrusting. That's why you need a sales process that can help your team think on their feet and adapt to the wishes and requirements of each customer.
But what is a sales process, and how do you use it to close more deals? Read on to find out.
In this post, we'll cover the following:
Don't miss our Marketing Manager Insider emails!
Join 200,000 smart marketers and get the month's hottest marketing news and insights delivered straight to your inbox!
Enter your email below:
Inline Subscription Form – CTA 72
"*" indicates required fields
(Don't worry, we'll never share your information!)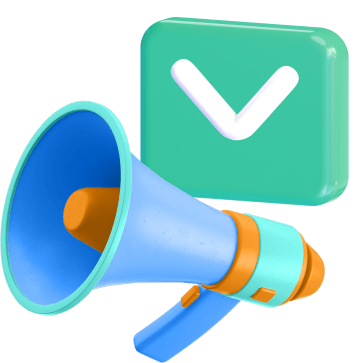 What is a sales process?
A sales process is a series of actions your sales team takes during a sales cycle with the goal of converting a lead into a paying customer. It serves as a road map for salespeople as they work to advance a deal through the sales pipeline and ultimately close it.
Why is building a sales process important for your business?
A sales process helps to provide structure and clarity to your sales team while fostering collaboration and trust. It also allows you to establish uniform criteria for each stage of the process and provides clarity to team members on their roles and responsibilities.
By having a well-defined sales process, your team can create more effective strategies for reaching customers and providing them with the information they need to make an informed decision about your product or service. In addition, it allows you to track the progress of each customer interaction and adjust strategies as needed.
7 steps of the sales process
1. Sales prospecting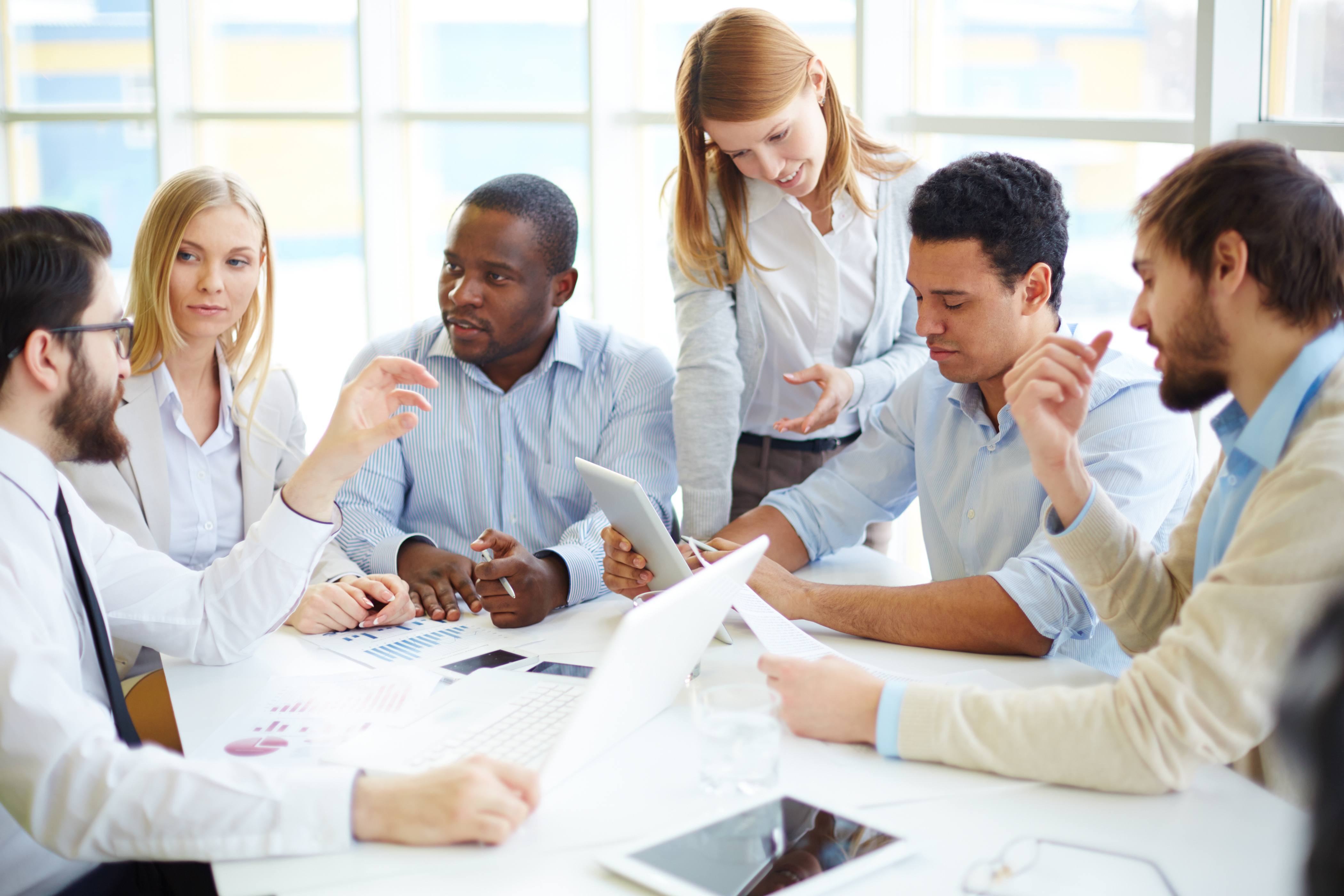 Sales prospecting is when you seek new potential clients or consumers and assess their interest, budget, and demand for your goods or services. The goal of sales prospecting is to identify qualified leads and begin to build relationships with them to generate sales ultimately. Here are a few sales prospecting steps to get you started:
Establish your ideal customer profile (ICP):

You need to zero in on your ideal clientele and learn everything you can about them. In doing so, you can narrow down your list of possible clients and decide whether they're a good fit to pursue.

Identify promising leads:

Make a list of prospects that match this B2B ICP. You can use tools such as sales automation AI to help you find these prospects. The next step is to compile information about these businesses into a list of potential leads for your sales staff to call and evaluate.
Conduct preliminary qualification: Check the organization out to determine whether it passes muster by using your own set of standards to evaluate it.
In short, qualifying a prospect for a sales opportunity entails investigating its size, location, industry, and growth stage to ensure that it fulfills your requirements.
2. Preparation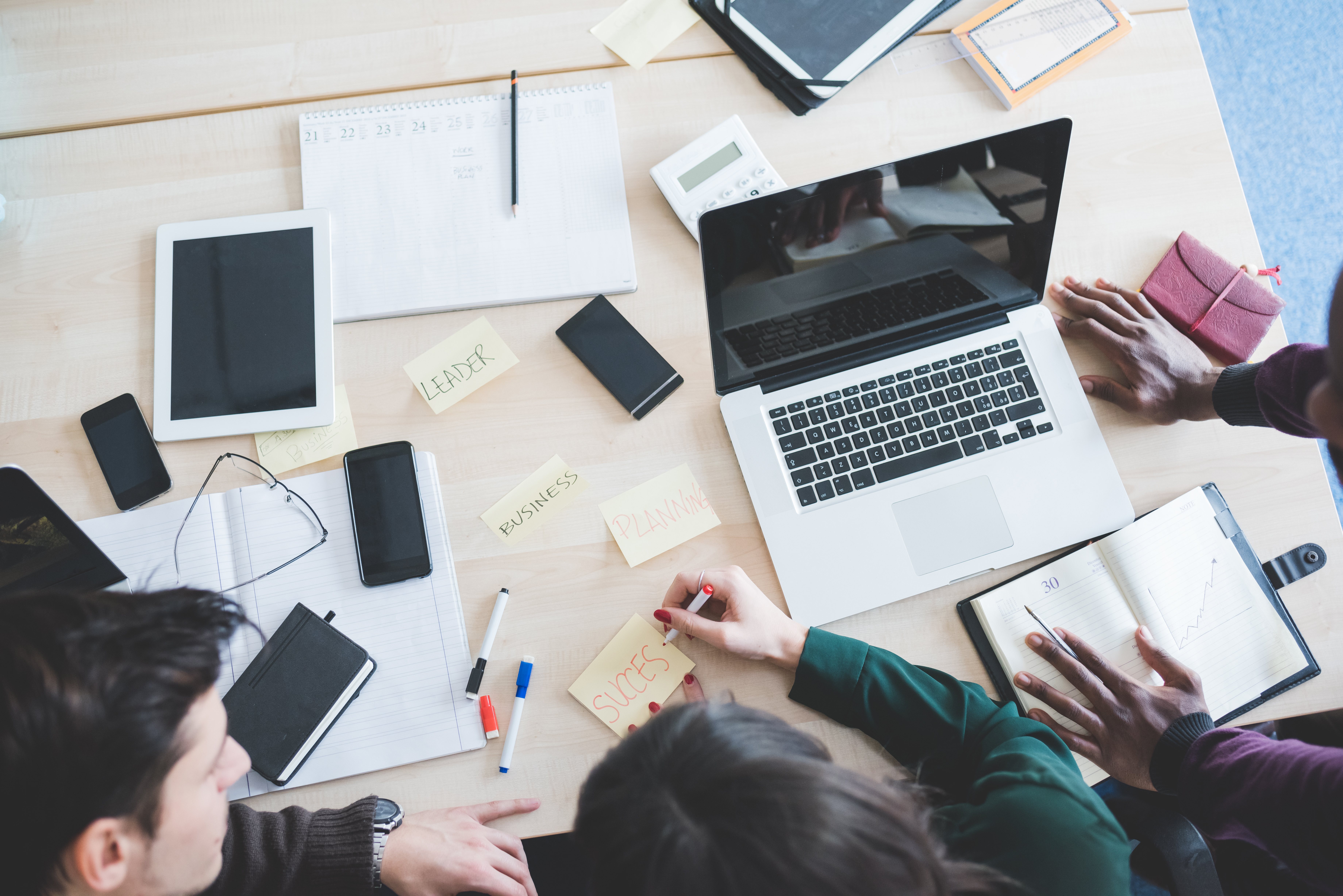 Preparation is when you prepare to make first contact with a potential customer by conducting market research and compiling any pertinent information about your product or service. Once you have gathered the appropriate data and established a target list of prospects, it is crucial to take the time to review their information and use it to prepare yourself for making contact.
When preparing for a sales opportunity, it's essential to identify the stakeholders involved in the decision-making process and consider how best to communicate with them. You can do this by familiarizing yourself with the roles in the organization, understanding their needs and objectives, and developing a compelling message to demonstrate the value of your product or service.
You should also be aware of any recent news or changes in the prospect's industry that could impact their decision-making process.
3. Approach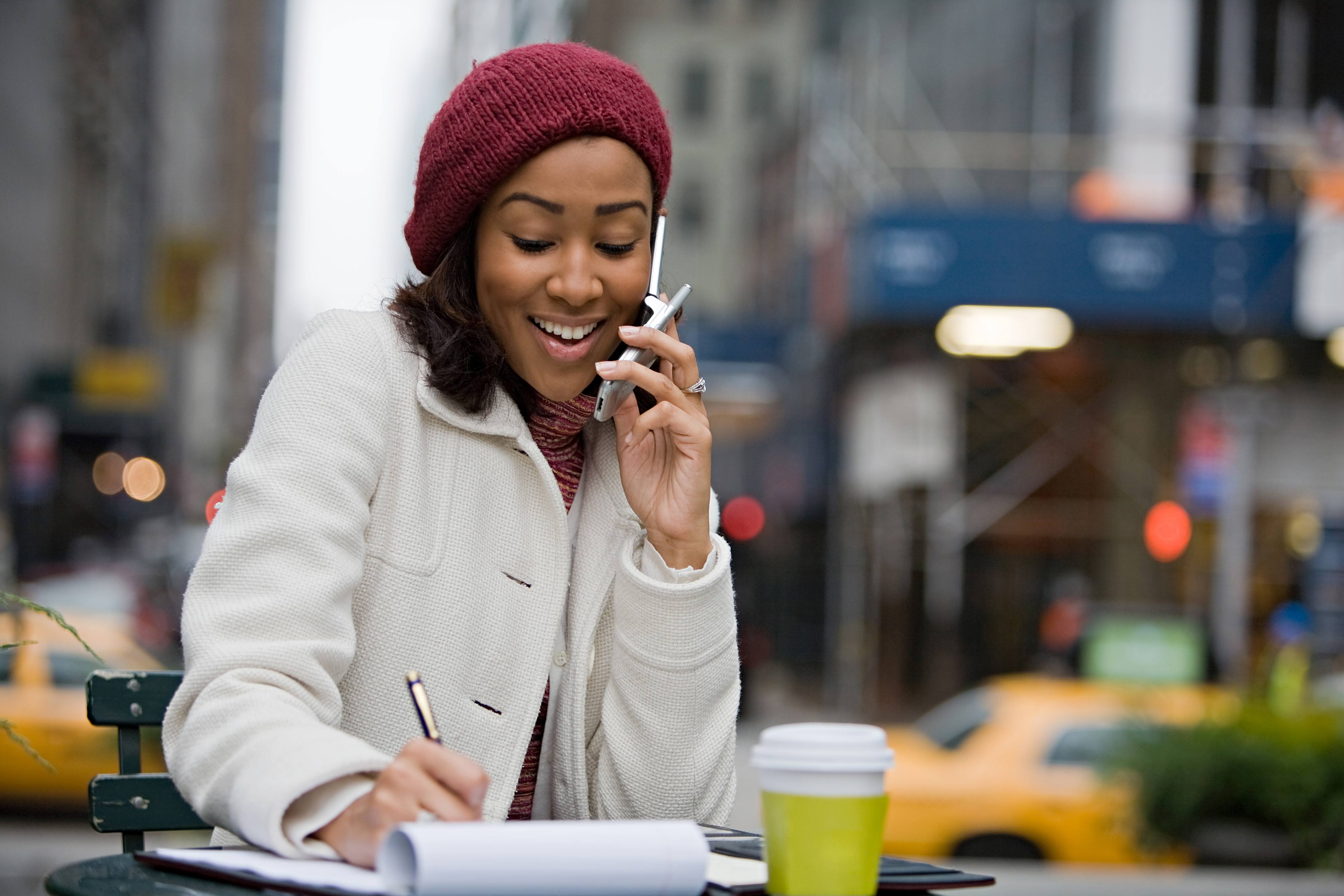 Approach is when you make that first direct contact with a potential customer. This step entails personalizing your communication with the possible customer or client and working to create rapport with them. Before contacting a prospect, ensure you have the most up-to-date information regarding their industry, needs, and goals.
In addition, it's crucial to clearly understand your product or service and how it can benefit the customer. This way, you'll be able to communicate better how the customer can benefit from working with you, allowing them to make an informed decision.
4. Presentation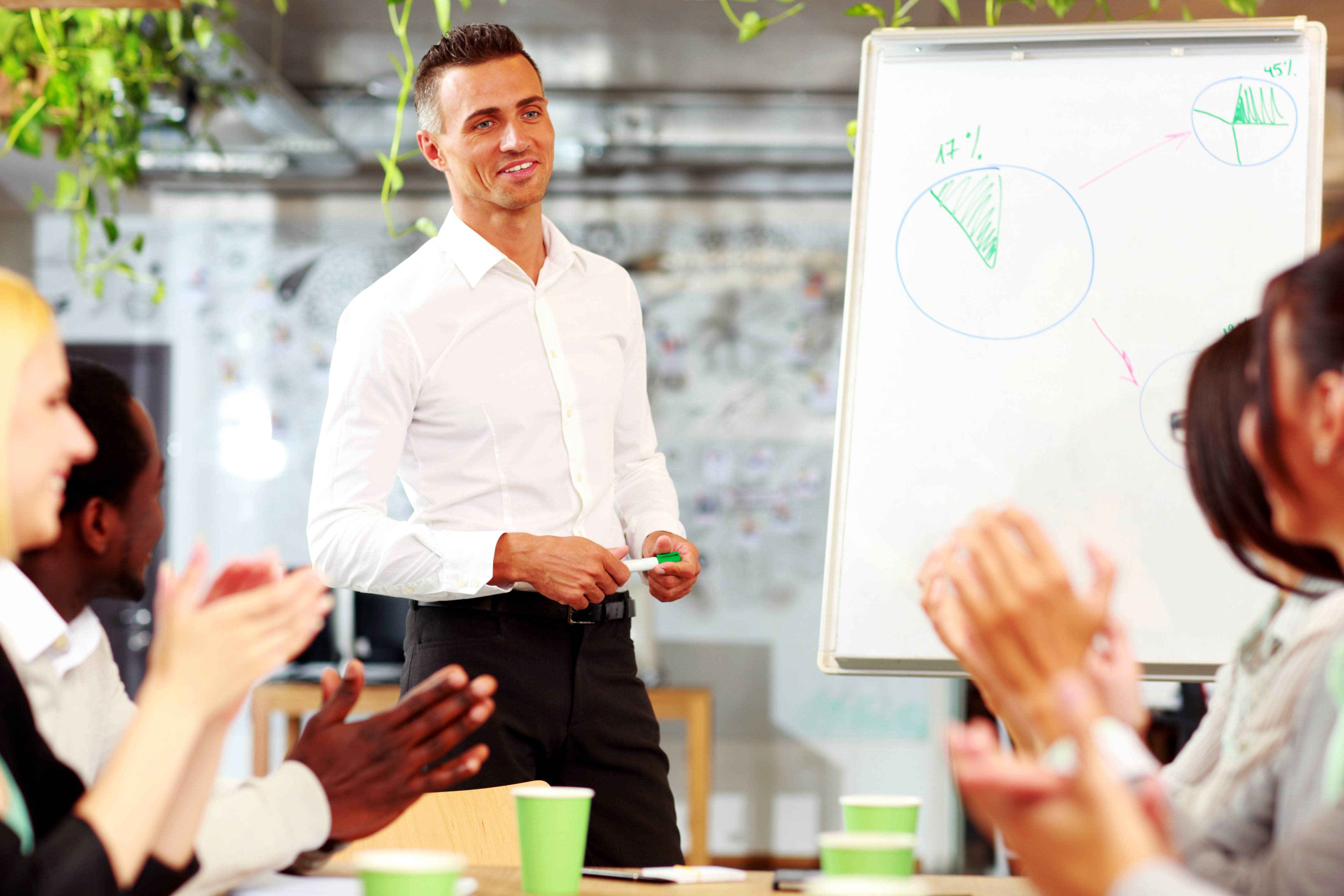 Presentation is when you learn about your prospect's specific goals and requirements. With a clear understanding of your product or service and how it can help the customer, you can tailor your presentation to that individual or organization and better demonstrate the benefits of your product or service, how it meets their specific needs, and why it's worth an investment.
During your presentation, you should ensure your customer knows the exact features and benefits of working with you. For instance, explain how your product can save the customer time and money, provide access to better quality products, or help them stay ahead of their competition.
5. Negotiation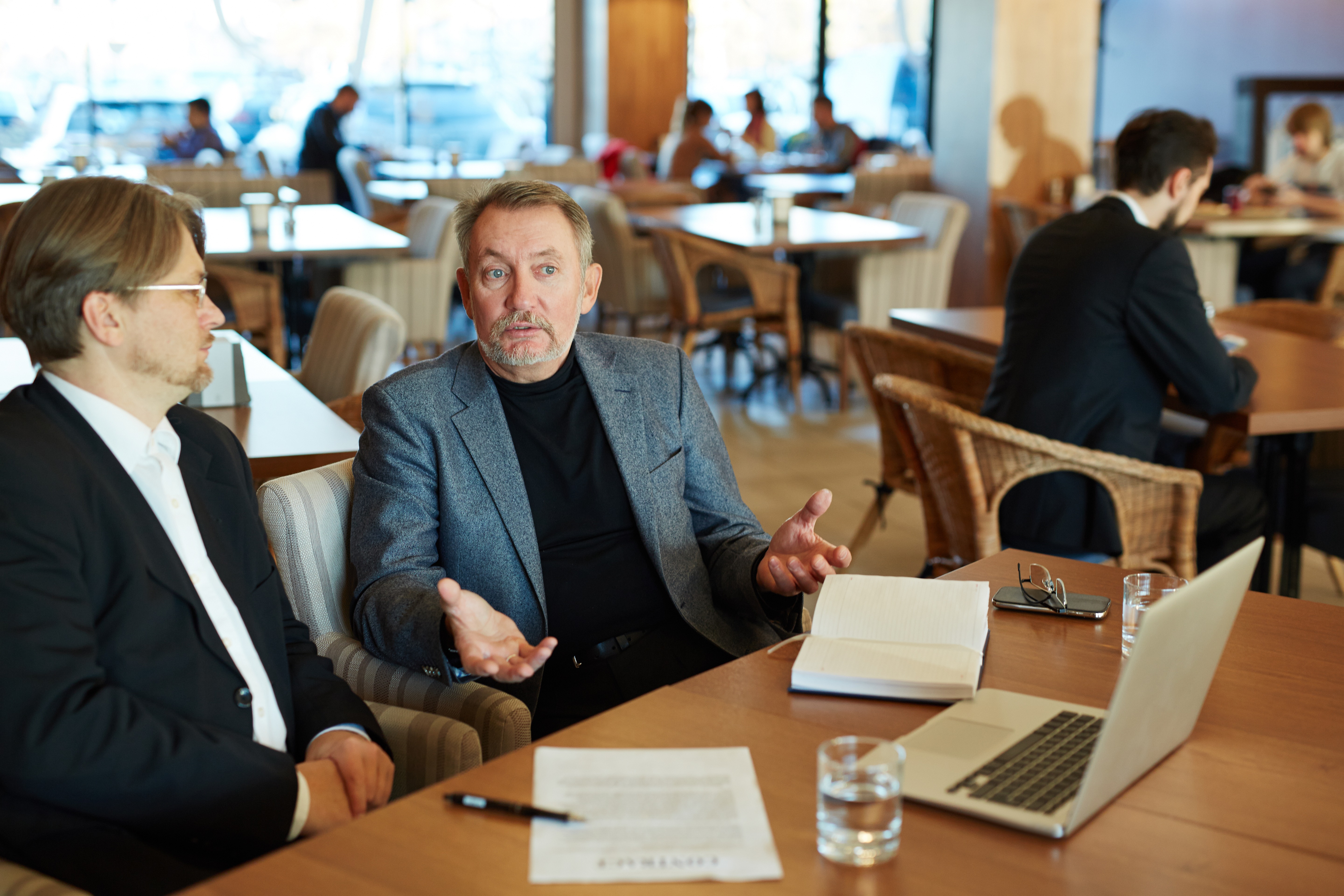 Negotiation is when you address any worries, questions, or initial resistance the prospect may have. In this stage, you should pay attention to your prospect's concerns and offer to clarify questions to help you figure out what they are trying to say but are afraid to say.
The key to winning negotiations is demonstrating your understanding of their needs, creating an atmosphere of trust, and providing solutions that bring about mutual benefits. Always be mindful of the other party's position and strive to balance your objectives and theirs.
Also, as you explain the value of your product to the customer, be sure to include evidence that supports your claims. Doing this will give them confidence in your offerings and make it more likely that they will move forward with the deal.
6. Closing the sale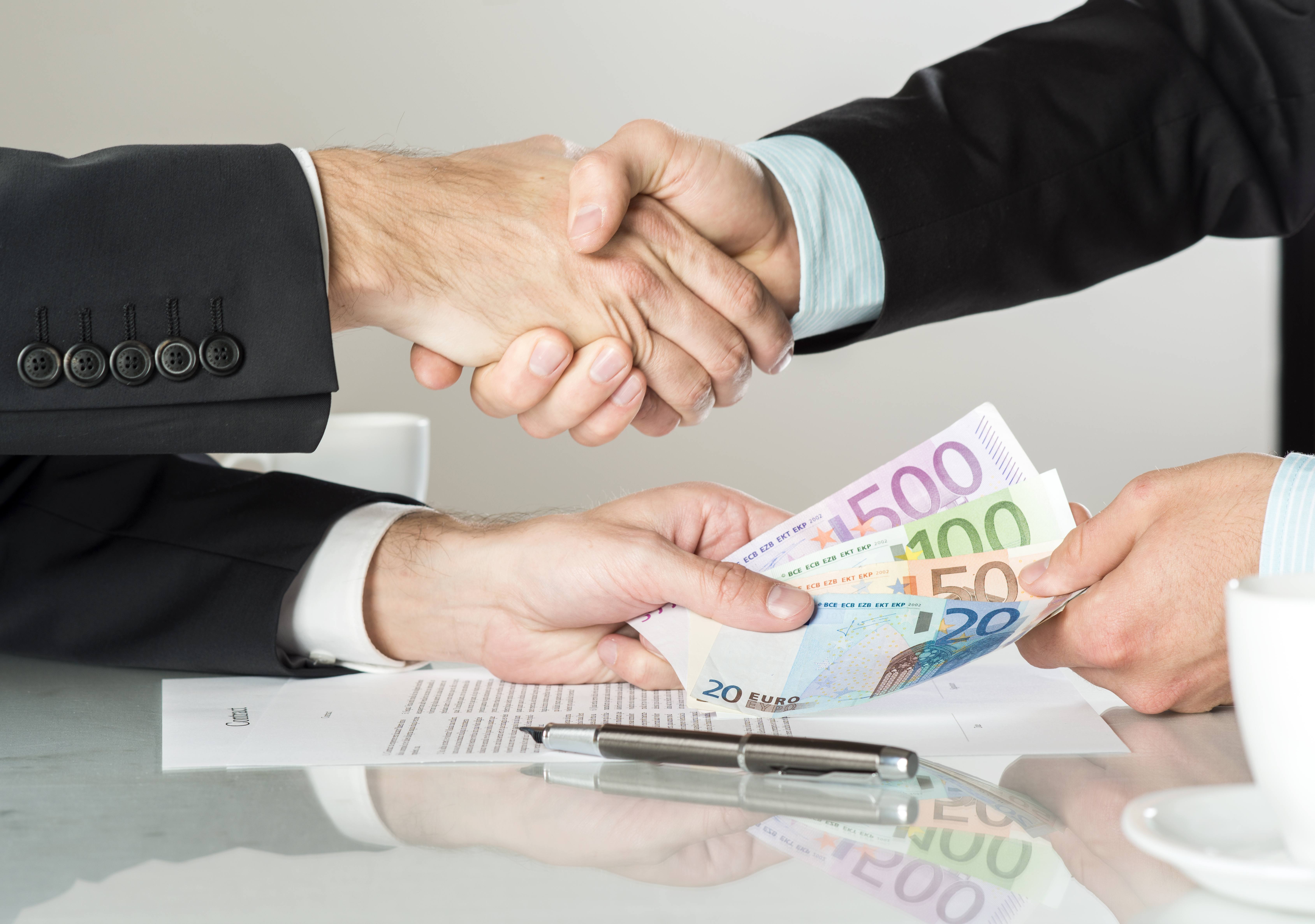 Now that you've presented your product or service and provided evidence to support your claims, you can encourage your prospect to commit by signing an agreement, settling on a price, or finalizing a financial exchange. If your lead finally agrees to the terms or pricing, signs a contract, or completes a monetary transaction, you've successfully closed the sale.
7. Nurturing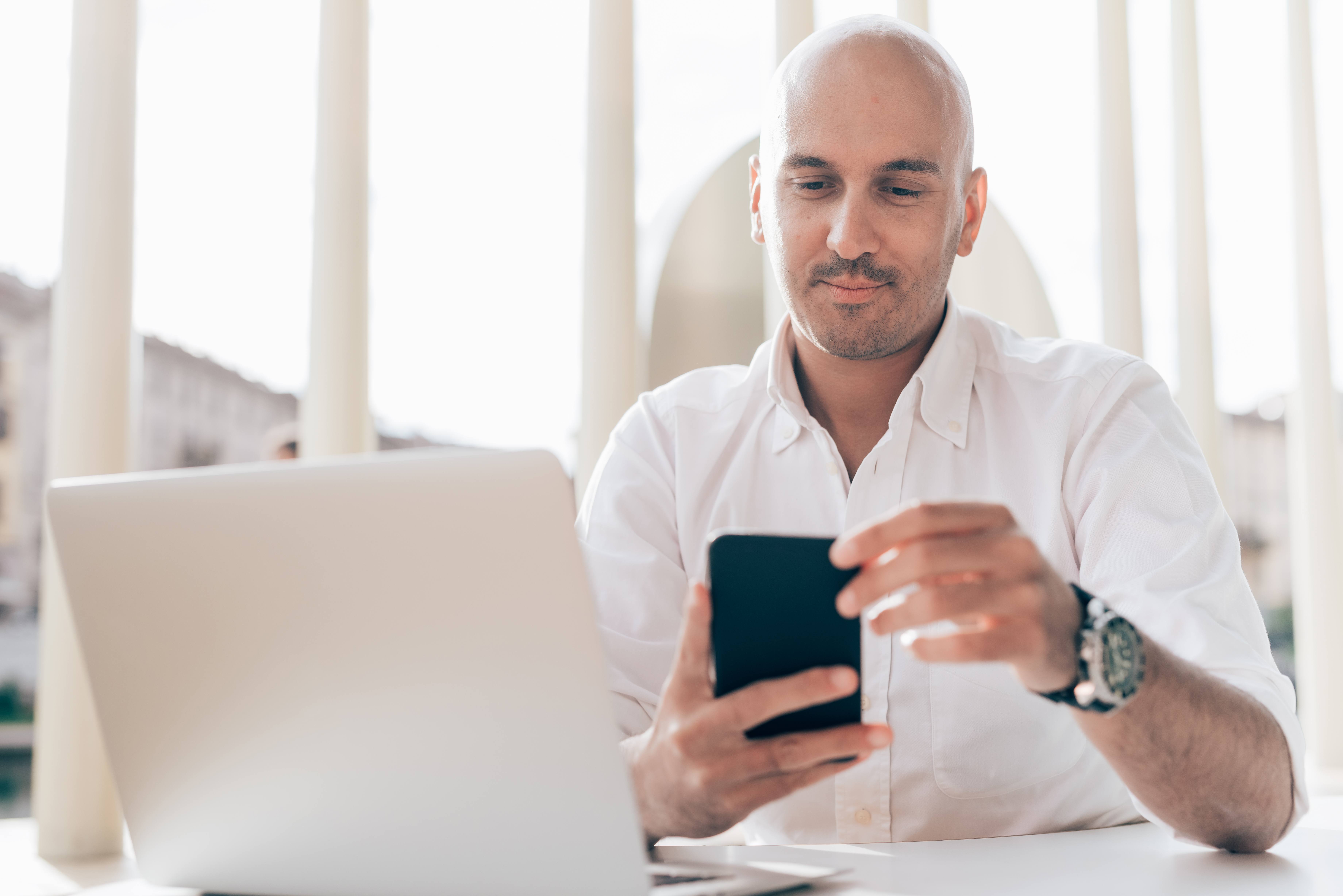 Nurturing is when you follow up with a customer by calling or sending a thank-you message to see how they like your new offering. You might even suggest they leave a review or rating on one of your company's social media accounts or web pages. Following up with the customer in this way creates a lasting impression of your company and establishes long-term relationships that can often lead to future sales or referrals.
Time to Level Up Your Sales
Our long list of services helps you grow every aspect of your business with marketing strategies that are proven to increase bottom-line metrics like revenue and conversions.
In the past 5 years, we've managed more than 12.9 MILLION transactions across our client base.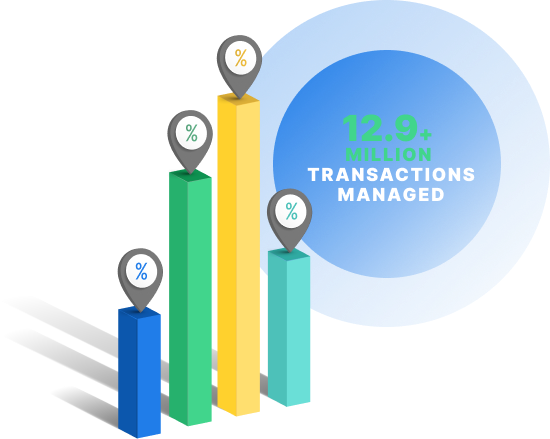 How to build a sales workflow in 9 simple steps
1. Develop product expertise
Customers have become accustomed to the idea that a salesperson will have extensive product knowledge. This knowledge not only improves coordination and shortens the sales cycle but also equips salespeople with the information and self-assurance they need to combat customer concerns.
The best approach to mastering your products or services is to examine product demos, press releases, and manuals. Then, discuss features, use cases, and issues with engineers or product managers.
Take notes on your own, focusing on the most noteworthy aspects and the issues they resolve for the target audience. And use all this information to create the most effective product learning materials for your team members.
2. Conduct target market research
Now that you and your sales team have a firm grasp of your products or services, you can start conducting market research and developing your ideal customer personas. The best way to get started is by gleaning knowledge from your company's customer relationship management (CRM) system.
You can use your CRM software, like Nutshell, to track the origins of your sales and gain insight into your customer profiles and buying habits. You can also compile data on purchasing patterns, such as how often customers make purchases, the most popular goods, and typical order values.
The next thing to do in this step is to consult with seasoned salespeople and managers to gain insight into the personalities, communication styles, demands, and pain points of the clients they've dealt with.
Finally, utilize a competitor research tool like MarketingCloudFX to fully understand your rivals' marketing, pricing, service, and sales strategies. If you want to attract customers like your competitors, you need to know their methods and how you can mimic their success.
Meet MarketingCloudFX:
One platform tracking countless metrics and driving stellar results.
Learn More About Our Proprietary Software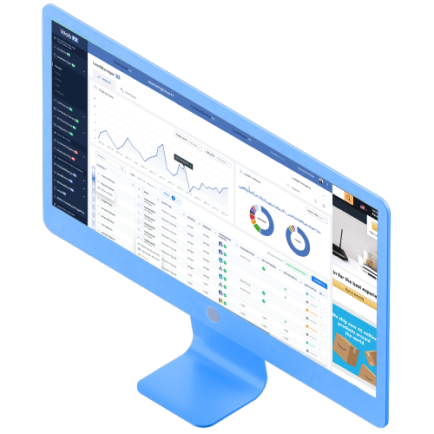 3. Get started with Prospecting
Now that you have a better understanding of your ideal clientele, you can begin your search for them by networking with other sales managers and professionals in your field and then perusing online portals and communities for viable prospects.
The best approach is to start your research on broad-reaching interaction platforms like LinkedIn, ZoomInfo, or Quora, using the product- or industry-specific keywords, and then move on to the reputable, specialized sites that your ideal customers often consult during their research process.
You can utilize a keyword research tool like KeywordsFX to discover appropriate keywords for your product or service and then use those keywords to identify sites where potential customers are discussing related topics in comments or forums. In doing so, you learn more about their requirements and problems.
Use our proprietary keyword research tool,
KeywordsFX

, to help you find high-quality keywords for content and PPC campaigns. Identify Top Keywords for Free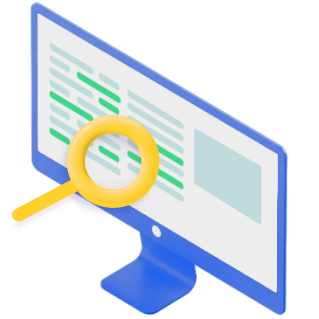 4. Move to lead generation
The next step is to use inbound lead generation campaigns to augment these initiatives further. These campaigns entail leveraging display, paid search, and social media advertisements to attract potential customers and bring them into your sales funnel.
The most effective way to go about this is to use your buyer personas and the help of your advertising and marketing staff to develop effective campaigns.
Then utilize assistants in your CRM system to do web-wide research and evaluate leads to determine which ones have the highest likelihood of converting into customers.
5. Start filtering and qualifying leads
In reality, the number of leads is not proportional to the number of sales. Therefore, now that you've generated leads, the next step is to start making lead qualification phone calls to ensure that your product is suitable for each prospect.
You can use the qualification call to determine which leads have the most potential to become paying customers by gathering information about their needs, budgets, timelines, and decision-making power.
Here are some of the most important things to think about throughout the call:
Is your product a good fit for the requirements your prospect has laid out?
Are they planning to buy a product or service anytime soon, and when?
What's their budget for this product or service?
Who should approve this transaction?
Instead of a string of imprecise questions, you may present this as a checklist that might help steer a discussion. The key is approaching a prospect as you would a friend instead of making them feel like they're being questioned.
37% of marketers say that generating high-quality leads was one of their biggest challenges.
We want to decrease that percentage.
WebFX can help you generate high-quality leads with a customized marketing strategy.
Learn More About Lead Generation Services
6. Conduct a customer requirement analysis
After you've whittled down your list of potential customers, you should start digging deep into their requirements.
The best approach for this step is to make a discovery call. You can start by arranging a follow-up call with each lead to learn more about its requirements and how you can help.
Knowing how to pull on your prospect's heartstrings is essential, as 95% of customers are influenced by their emotions when making a purchase.
Here are a few inquisitive questions that might help frame the conversation:
What difficulties are you experiencing at the moment?
In what ways have you found these issues to interfere with your regular activities?
How would the perfect solution work?
If you can get answers to those questions right from the start, you'll have a much easier time pinpointing products that will help your leads and customers.
Also, if a potential customer does not state an issue that you can resolve by using your solution, it's best to remove them from your list.
7. Make a sales call
Now it's finally time to set up that sales call and make your pitch! It's your chance to show the prospect how your product might help them.
It's always best to focus on the problems you can solve for the client instead of raving about your product. This personalized attention may make the prospect feel appreciated.
Also, just before the call, jot down any possible counterarguments or review your most recent sales analysis reports, specifically, a sales call report. Prepare answers that will refute these points of contention and have them ready to voice them out during your presentation.
The key is to refrain from going on the offensive when facing criticism. Ask for clarification and background information to get to the bottom of the issue.
Finally, propose a schedule for subsequent actions after the presentation. This schedule should include any follow-up calls and a planned timeframe for the sale to close.
8. Follow up and seal the sale
The next step is to follow up with the prospect right after the sales call by sending a summary of your interaction and a reminder of the next steps in an email. Your follow-up letter should include any required materials.
The prospect may ask you some follow-up questions concerning your offering. Quickly respond to these and push them to finalize their purchase by the deadline you set during the sales call.
You can submit a PDF contract containing an e-sign field to facilitate this.
9. Nurture the relationship and upsell
Your prospect is now a paying customer. However, you're still in the midst of the sales process. In this step, you can start employing customer satisfaction strategies like upselling to strengthen your connections with existing clients by providing them added value.
You can do this by:
Checking in to see if the customer is happy with everything a week after the sale
Following up with the customer a month after the sale to see if they have any concerns or questions
Following up with the customer every quarter to make sure they are happy with the product or service and to ask for a reference
Each of these messages has room for an upsell pitch, so it's essential to provide a quick aside that mentions related offerings that might interest you. Customers are more likely to turn to you for help if they have a positive first impression of you as a salesperson.
Meet WebFX:
Your world-class, tech-enabled marketing agency with over 1.6 million hours of combined expertise.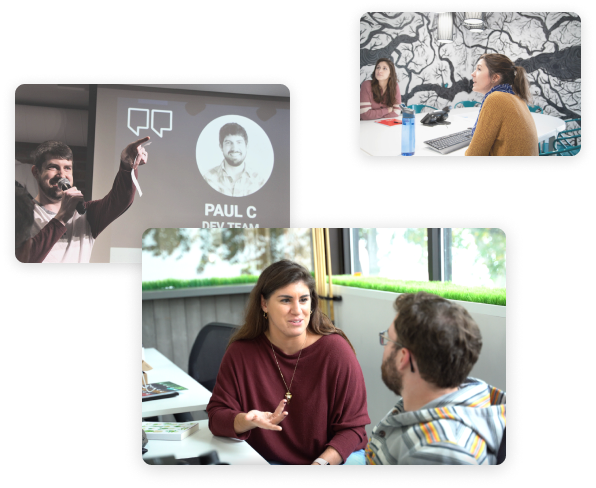 Create a more efficient sales process for your team with WebFX
After working with businesses like yours for over two decades, WebFX has developed expertise in enhancing productivity. We have more than 500 professionals ready to assist you in creating a more efficient sales workflow.
With innovative tools like Nutshell and MarketingCloudFX — our sales automation software — you can build a more effective salesforce and keep your team focused on conversing with and engaging potential customers so that they purchase from you.
Ready to get started? Contact us online or call us today at 888-601-5359 to speak with a skilled strategist.
Sina is a marketing expert who specializes in SEO, AI, and digital marketing content. With over five years of experience, she's written hundreds of pieces, spanning a variety of topics and industry niches. She loves combining her strong eye for detail and passion for storytelling in her work. You'll find her fruit picking or horse riding at the local farm when she's not writing.

WebFX provides digital marketing solutions with expert marketers, designers, and developers to increase visibility, conversions, and revenue.

Learn more
Try our free Marketing Calculator
Craft a tailored online marketing strategy! Utilize our free Internet marketing calculator for a custom plan based on your location, reach, timeframe, and budget.
Plan Your Marketing Budget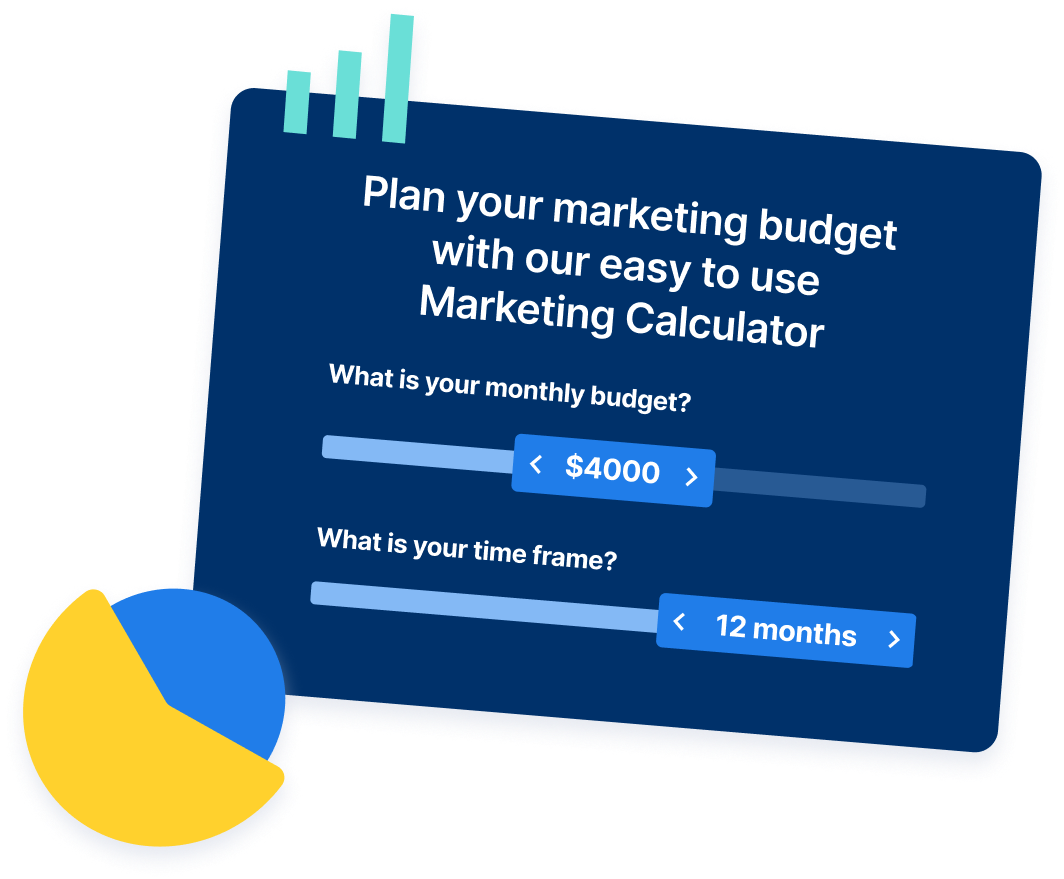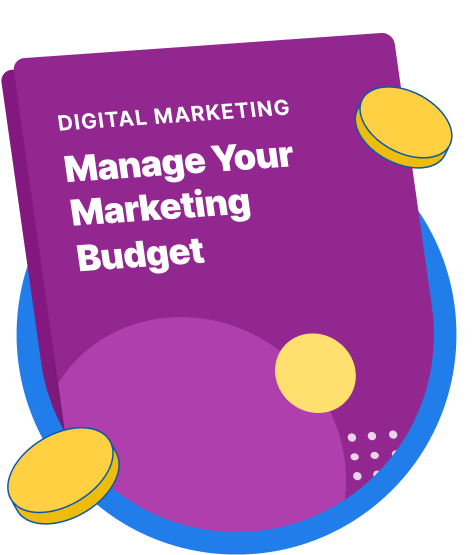 Maximize Your Marketing ROI
Claim your free eBook packed with proven strategies to boost your marketing efforts.
Get the Guide
Try our free Marketing Calculator
Craft a tailored online marketing strategy! Utilize our free Internet marketing calculator for a custom plan based on your location, reach, timeframe, and budget.
Plan Your Marketing Budget