Bailey wants to get a new toy for her dog April, so she visits an online pet website to order one. After finding one she likes, she adds it to her cart and starts moving toward checkout. But right as she's about to wrap up, she grows frustrated with the long process and leaves the site.
Unfortunately, this scenario is all too common among online shoppers — as you may have experienced firsthand on your ecommerce website. If this is a familiar problem for you, you've probably wondered why shoppers abandon carts (and how to fix it). If you haven't had any luck answering your question, don't worry.
We're going to dive into how to fix cart abandonment with these six reasons below:
Read on to learn more, and then partner with WebFX — the agency with over 25 years of experience — for help kicking your ecommerce site back into gear. Just call 888-601-5359 or contact us online to get started today!
Partner with a team of ecommerce masters!
WebFX campaigns have delivered more than 12,936,451 ecommerce transactions in the last 5 years

Read the Case Studies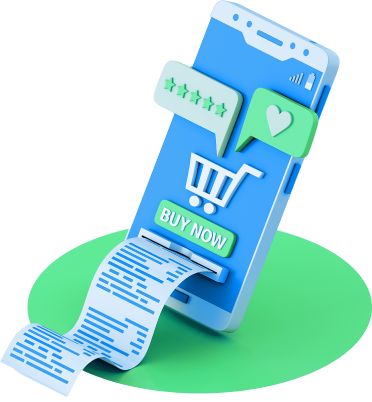 6 reasons why shoppers abandon carts (and how to fix it)
Shoppers may ditch the checkout process for various reasons, but a few things tend to lead to abandoned carts.
Here are six common reasons why shoppers abandon carts (and how to fix it) on your ecommerce site:
1. They get distracted
One of the most likely reasons for someone to abandon a cart is that they get distracted. This would never happen in a physical store — no one's going to forget about the physical cart in their hands while walking through the aisles — but online, all it takes is the click of a button. Someone could be navigating an online store at one moment, and then five seconds later, they've pulled up YouTube in a separate tab or closed Chrome to check social media.
If they're away for more than a minute, they may forget all about the purchase they were making. The good thing about this reason is that it was unintentional. Nothing made the customer change their mind about the purchase — they just forgot about it.
The best way to counter this problem, then, is to send a checkout recovery email — that is, an email that encourages visitors to come back and finish their purchase. To do this, you'll need to gain shopper's emails, which you can do through pop-ups or early in the checkout process.
2. The checkout process is too long or confusing
Another common reason for cart abandonment is an overly long or complicated checkout process. When you make people go through fifteen different pages to buy a pack of batteries, they probably won't be very happy with you. In many cases, people will abandon their carts if the checkout process is taking too long.
Sometimes it's just from an "I'll do it later" mentality — one they're likely to forget about down the road — while other times they're irritated enough to abandon the purchase permanently. To prevent this from happening, try to keep the checkout process as simple and short as possible. Minimize the number of pages users have to go through.
If you must use numerous pages for one reason or another, include a progress indicator to show users how far they are.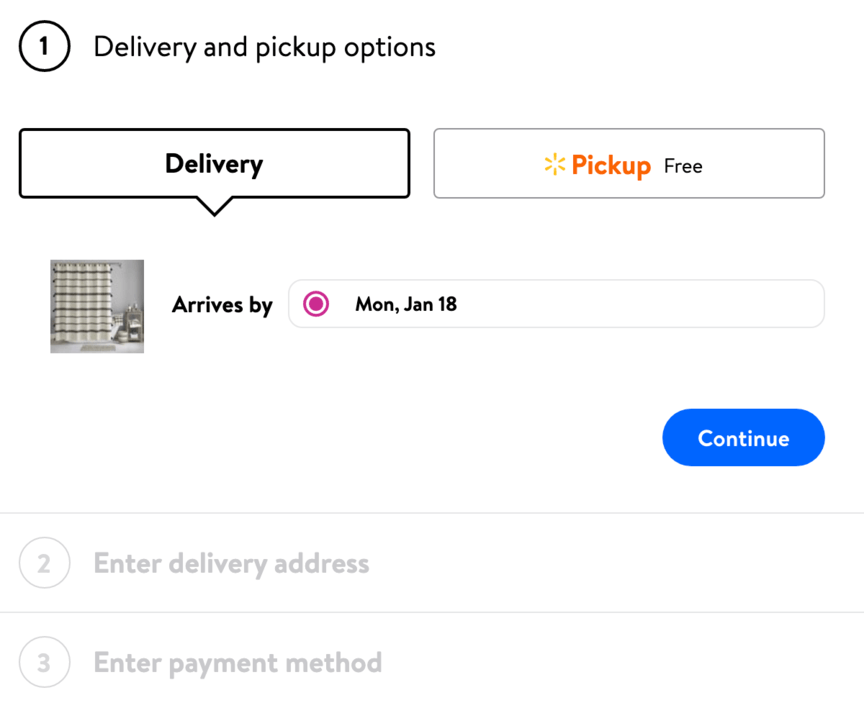 3. Checkout requires them to create an account
In some cases, users may be more than willing to create an account to make a purchase from a website. For example, Amazon is a site that people tend to use regularly, so it's worth making an account. That's not true of every website, though.
If someone visits your site intending to make a one-time purchase, they won't want to put in the time or energy to create an account. So, if you require shoppers to, they may say "forget it" and close out the tab. To avoid this scenario, provide an option for users to make purchases without an account.
One of the most common ways of doing this is to let users sign in through Google or a social media account. Alternatively, you can provide a "guest purchase" option.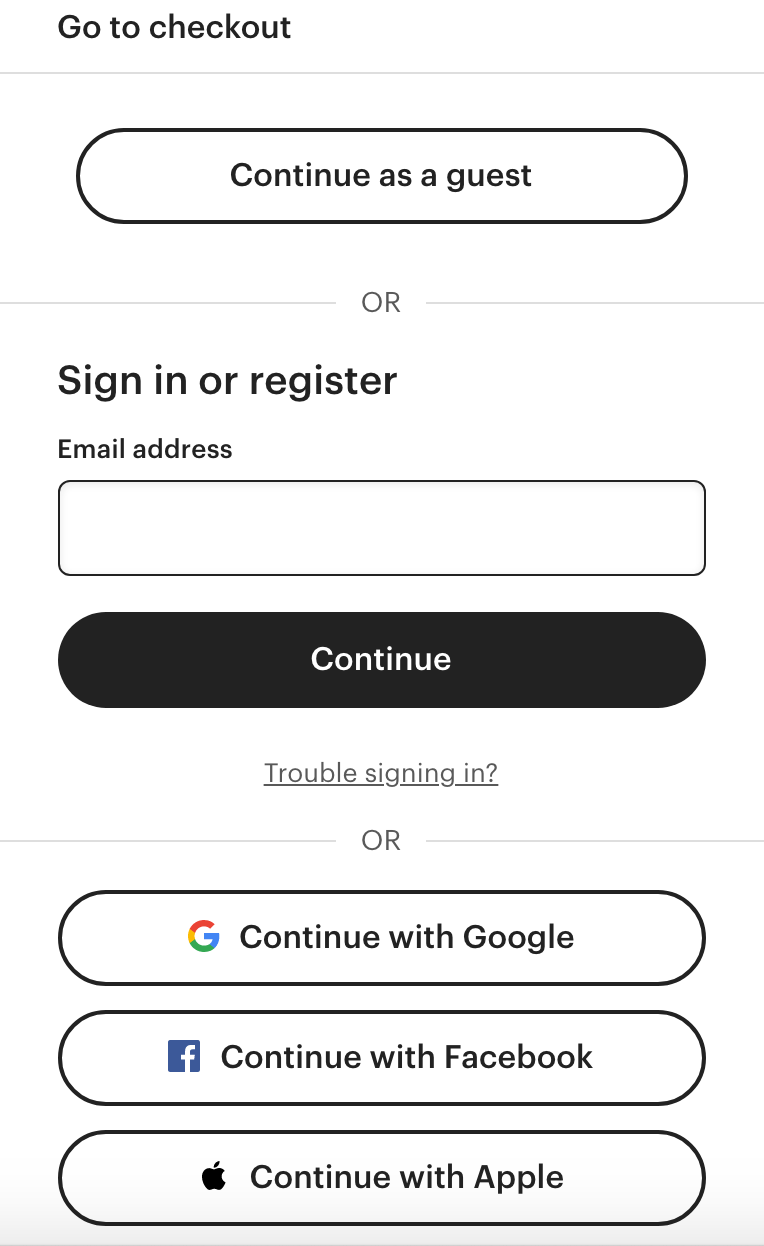 4. They don't trust you with their personal information
With the abundance of scams across the Internet, it pays to be cautious of giving out your personal information. That's especially true when it comes to sensitive information like your credit card number. Most people trust prominent, well-known ecommerce sites that large proportions of the population use.
But for your small business, people may be hesitant to provide any payment information. Some may decide not to finish checkout at all. What can you do to combat this?
Well, visit any well-known ecommerce website and start going through the checkout process. When you get to the part that requires you to input your payment information, what do you see? In all likelihood, you see some sort of recognizable security logo that guarantees the safety of providing payment information.
Your site should aim to do the same. Display the logos of your security software upfront to reassure users that their data is safe with you. At the very least, include some sort of "secure checkout" label to reassure people — and, of course, make sure your checkout is secure!

5. They encounter hidden costs or high shipping costs
You're sitting on a product page, trying to figure out if you want to buy this new spark plug for $19.99. Finally, you decide it's worth it and start making your way through the checkout process. But as you're nearing the end, you see the price has inexplicably gone up to $27.19. For a moment, you're confused. Then — "Oh. Shipping."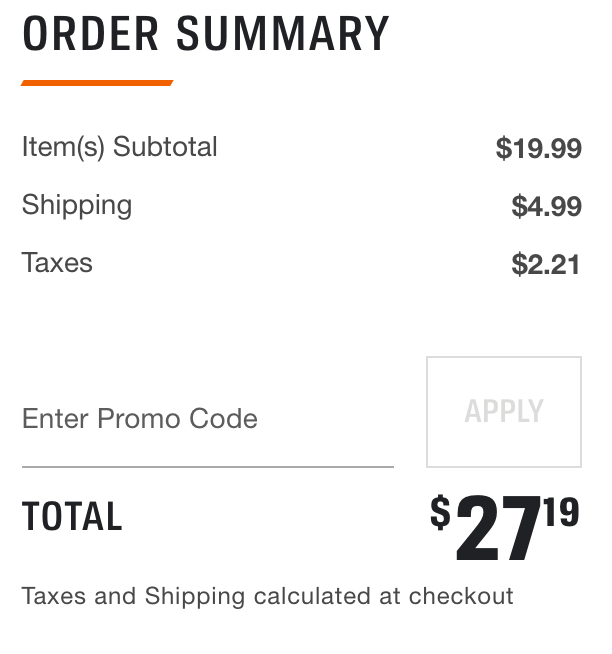 One of the most frustrating experiences for shoppers is agreeing to buy something for one price, only to be hit by hidden fees during checkout.
It's often enough to create more abandoned carts. To avoid this, look into providing a reduced shipping option. Amazon, for example, offers free shipping on eligible items for purchases over $25. You should also aim to be clear about the total cost of an item upfront, so users won't feel lied to during checkout.
6. They can't pay the way they want to
A final way to help fix cart abandonment is to offer multiple payment options. Many ecommerce sites limit the types of transactions they're willing to accept, such as only taking Visa cards. Unless you have a good reason for it, try not to do that in your store.
If users have a preferred way of paying for something, only to find out at the last minute that you don't allow for it, they'll typically get irritated and leave. Try to offer as many payment options as you can, so you can accommodate the most people.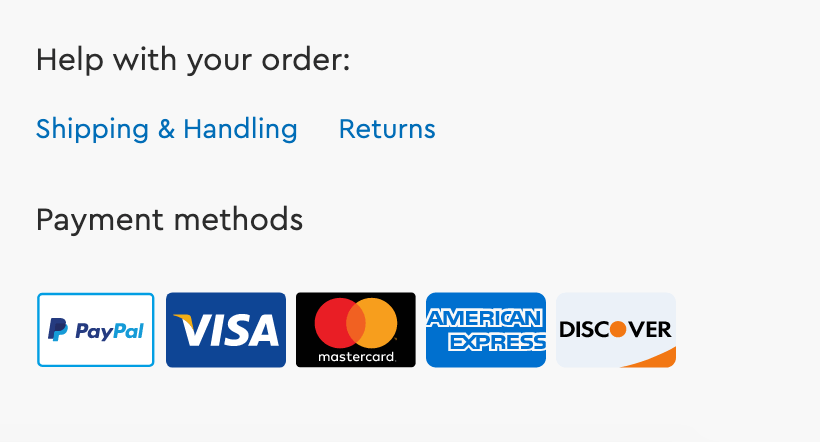 We're masters of our craft.
WebFX is a marketing and design industry leader.
Meta, Amazon, and Google Partner
4,000+
blog posts written
300+
Google Certified team members
Contact Us

Fix cart abandonment with help from WebFX
Try implementing the solutions listed above to help your business avoid abandoned carts.
If you're still running into trouble, though, you don't have to do it by yourself. WebFX has your back! With over 1020 client testimonials, we're the agency businesses trust to drive results.
With our ecommerce website services, you'll be able to boost your conversions and revenue higher than ever before. To get started with us, just call 888-601-5359 or contact us online today!
WebFX Careers
Join our mission to provide industry-leading digital marketing services to businesses around the globe - all while building your personal knowledge and growing as an individual.