Pay-Per-Click

Put Google To Work For Your Nonprofit With Google Ad Grants
Put Google To Work For Your Nonprofit With Google Ad Grants
8 minute read
The WebFX team is made up of more than 450 subject matter experts in digital marketing, SEO, web design and web development, social media, and more. Together, they've helped WebFX's clients earn more than $3 billion in revenue from the web — and that's just in the past five years. @webfx
Are the rumors really true? Google gives $10k a month in free advertising to eligible nonprofits just for asking? Yes, it's true.
But are there limitations? Yes. How can you get your hands on this money and make the most of it?
Read on. Before we get ahead of ourselves, let's first back up and explain a few key elements about Google's generosity.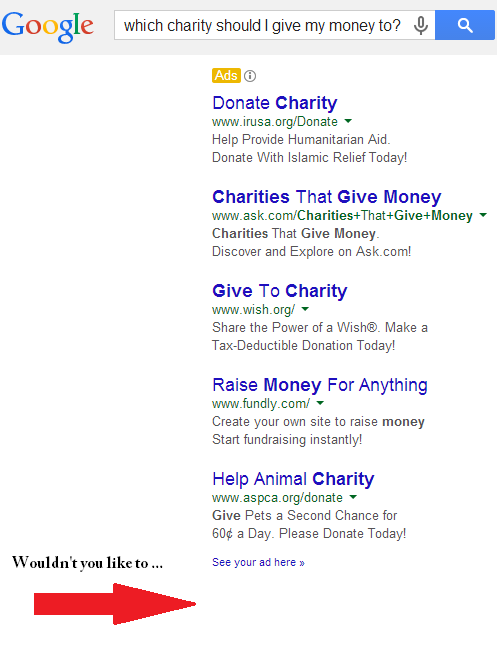 Eligible charities and nonprofit organizations are provided with a $10,000 budget ($329/day) each month to attract visitors to their site by way of Google search advertisements.
Who is eligible?
Organizations who wish to apply for Google Ad Grants must meet the following requirements:
Current 501(c)(3) status
Have a website
Must not be a government agency, academic institution, childcare center, or medical organization
Think these eligibility requirements are fairly simple? They are!
How can our nonprofit apply?
Head over to google.com/grants and click on the 'apply today' link. You'll need to have your employer identification number (EID) handy for the membership application.
How can we get the most out of Google Ad Grants?
So now you have officially been awarded a Google Ad Grants account (hooray for free money!), but how can you use this incredible tool to grow your nonprofit?
Here are a few ideas.
Donations: Naturally, bringing in new donors is of great interest to any nonprofit organization. Create ads that will introduce new visitors to your organization and compel them to join your cause with an investment.
Speaking opportunities: Often times your current and potential donors may not be ready to or even able to make a financial investment, but they may know others who can! Create a page on your website that outlines the type of speaking opportunities your organization is interested in, whether that be at a church service, business forum, or just a small dinner party.
Social media shares: We all know that Facebook, Twitter, LinkedIn, and other social media networks can provide an enormous amount of exposure for great causes and worthwhile content (and cat videos).
Drive Google traffic to content on your site that is share-worthy, and encourage visitors to post to their social networks. This content could include a powerful video, heartfelt blog post, or a collection of photos from your latest project.
Content subscribers: Don't be afraid to ask visitors on your site to subscribe to your email list, blog post updates, or a direct mail newsletter. Send Google Ad Grant traffic to pages on your site that make these subscription options available and easy.
Volunteer recruitment: Can you ever have too many volunteers?
Even for organizations that serve a specific local community, there is still great value in advertising around the country for volunteers who are looking to help a great cause. Find volunteers who can aid your nonprofit remotely through researching, collaboration, digital design, copywriting, and social media marketing.
Foot traffic: Using Google's Location Extensions, you can display the address of an actual store, donation center, office, etc. that's closest to your searcher.
This allows searchers to find directions or a phone number that's most relevant to their geographic location. Google ads can also run with Offer Extensions, App Extensions, Reviews, and other features that can be useful for driving actual foot traffic to your brick and mortar locations.

Test messaging: Google ads are an easy and effective means of A/B testing different campaign messaging, offers, landing pages, and other branding. Create an ad group that includes various ads with your chosen tests and see which performs best!
User experience: It may be easy for someone to locate your website by simply searching Google for the name of your charity. However, Google ads offer a great means of directing traffic to different parts of your website that create unique visitor experiences.
Market share: Yes, you can (and should) run Google ads that will display when people search for your competitor's brand name.
It's important not to use the actual name of your competitor in the advertisement, but there's nothing wrong with running ads for your charity that introduce patrons of other organizations to your site.
What if our nonprofit already has a paid AdWords account?
Not to worry! You can absolutely keep your paid account and also run a Google Grants account. There are, however, a few limitations that you should be aware of regarding the Grant account:
Paid ads will always display above your free Grants ads
The maximum bid for a keyword within a Grants account is $2
Grants accounts are not eligible to run on the Google Display Network or on Google Search Partners
While Google provides $10,000 in ad spend to Grant accounts monthly, your daily spend is limited to $329
While there are certainly limitations with using Google Ad Grants, there are still a myriad of ways to support and enhance your paid AdWords account with your Grants account:
Target broad match keywords that provide new keyword ideas and negative keywords you can incorporate into paid account ad groups
Focus on driving micro conversions with the Grants account, like email signups, event registrations, social shares, etc.
Build up your remarketing/retargeting lists for visitors you are targeting on the Google Display network with the paid account; this push-pull strategy provides much higher quality clicks for your paid account by pushing visitors initially to the site with the free Grants account, then pulling them back with remarketing ads from the paid account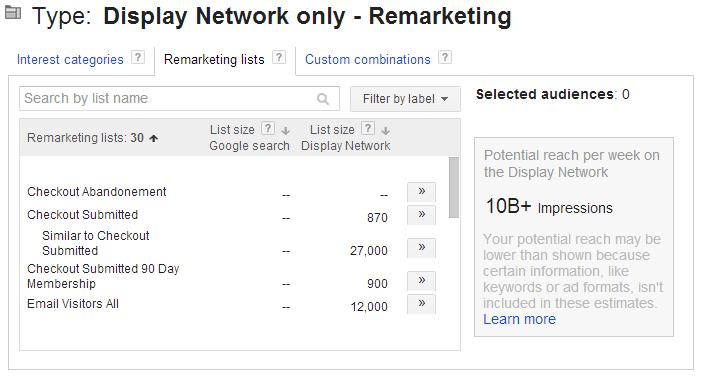 Ready to get started? A few final considerations…
If you've never worked in AdWords before, allow me to caution you on a few items. First, make sure you understand how to effectively use the various match types available in Google AdWords.
This will allow you to more effectively target the types of visitors you really want, and also avoid displaying ads for irrelevant searches. You may think that with $10,000 in monthly spend it really doesn't matter who you're sending to the site, especially since the money is free, but Google would disagree with you (as do I). To maintain a healthy account, you'll want to make sure that the ads you display are as relevant to the actual searcher's intent as possible.
If your ads are not relevant, they'll receive less clicks, and Google will begin to devalue your ads and keywords through their scoring system known as quality score. Poor quality scores can make it difficult for you to get any impressions at all for certain keywords, especially if Google doesn't find your ads to be relevant. Also, make sure to utilize Google Analytics to analyze your AdWords data for trends, opportunities, and to identify waste.
You can create a Google Analytics account for free and link it to your AdWords account for enhanced analysis and reporting.
Something that many account managers fail to do for both paid and Grants accounts is to set up goal/conversion tracking. The beauty of online advertising is that everything is measurable from start to end. Using data from Google Analytics, you can see any number of metrics related to how effective your website is, and also which demographic of site visitors converts best.
Wouldn't you like to know the age and gender of your most generous donors, the parts of your site that encouraged the highest engagement, or what pages are causing your visitors to leave? These insights, and countless more, are attainable through proper configuration and analysis of your AdWords account with Google Analytics.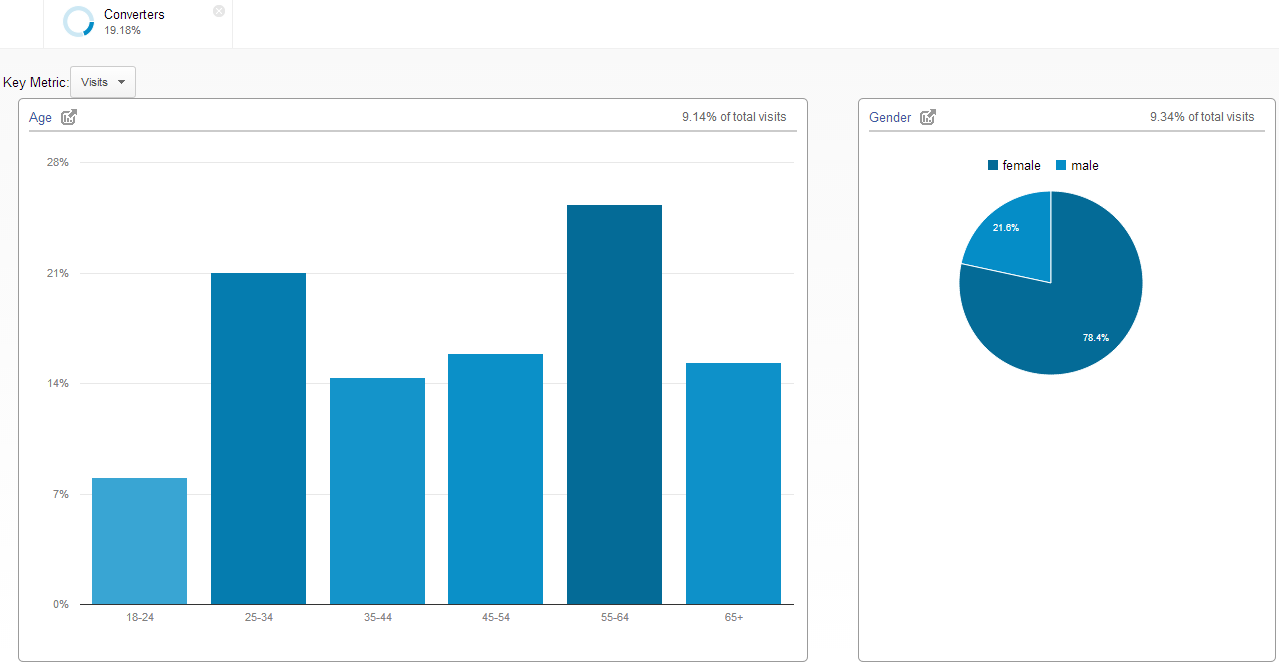 One final requirement that you should be aware of: Google Ad Grants is not a "set it and forget it" sort of deal. You are required to log in to your account at least once a month to keep it active.
With the firepower available to you at no cost through Google Ad Grants, you'd be foolish to only log in once a month. Google AdWords can absolutely be overwhelming at first, but the rewards for your charity organization are well worth the investment in this powerful tool. Get the word out about the invaluable work your nonprofit is doing by displaying relevant ads to the right people at the right time.
Get Google Ad Grants for your nonprofit organization today!
The WebFX team is made up of more than 450 subject matter experts in digital marketing, SEO, web design and web development, social media, and more. Together, they've helped WebFX's clients earn more than $3 billion in revenue from the web — and that's just in the past five years.

@webfx

WebFX is a full-service marketing agency with 1000+ client reviews and a 4.9-star rating on Clutch! Find out how our expert team and revenue-accelerating tech can drive results for you! Learn more
Try our free Marketing Calculator
Craft a tailored online marketing strategy! Utilize our free Internet marketing calculator for a custom plan based on your location, reach, timeframe, and budget.
Plan Your Marketing Budget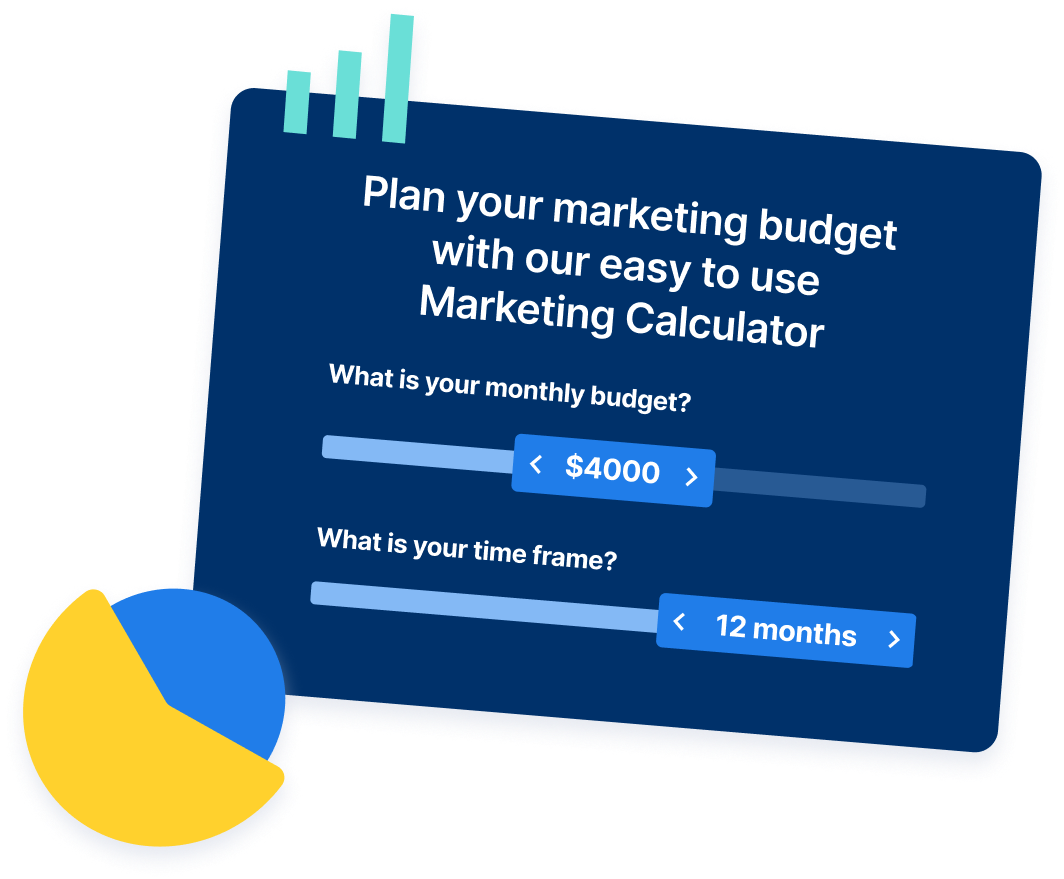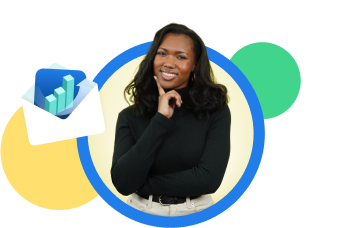 Looking for More?
Get expert ideas, industry updates, case studies, and more straight to your inbox to help you level up and get ahead.
"*" indicates required fields
Try our free Marketing Calculator
Craft a tailored online marketing strategy! Utilize our free Internet marketing calculator for a custom plan based on your location, reach, timeframe, and budget.
Plan Your Marketing Budget