How Crowdsourcing Can Be a Powerful SEO Weapon (or Potentially Damage Your Brand Reputation)
The Golden Rule of SEO
"Think like your customer." If your company has even the faintest working knowledge of SEO and its best practices, then you have probably heard this statement a thousand times before — and justly so. The key to breaking through to quality rankings in Google SERPs involves thinking like the customers do when they conduct a basic Internet search. But sometimes thinking like the customer can be a difficult task, especially for those deeply involved in the business.
While you may think it's possible to rid yourself of any recollection of your business, sometimes you might not even be sure what your customers know and don't know about your products or services. This can make customer engagement a challenging task and make it a lot more difficult to improve your SEO efforts. There are a number of things businesses can do in terms of influencing customer engagement for SEO purposes, but crowdsourcing can be a fun and exciting way to tap into the minds of your target market.
Enter: Crowdsourcing
A fairly new concept in the online marketing world, crowdsourcing is the term to describe the act of reaching out to members of the Internet community to contribute to a campaign or project.
Crowdsourcing involves appealing to a wider community whose advice and opinions matter most, and it is usually up to the party in question as to whether or not the consumer input is rewarded. Campaigns can take the form of a themed post, a custom landing page, a discussion board or any type of unique, shareable content that fosters a sense of community within the brand. If this concept is still not ringing a bell, "My Starbucks Idea" is a great example of how crowdsourcing consumer information has produced an interesting marketing campaign.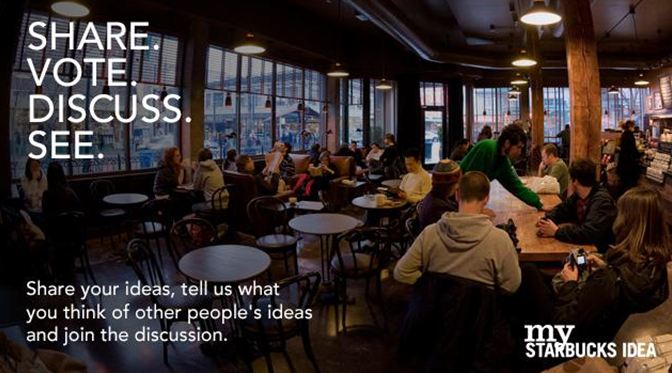 In 2008, My Starbucks Idea started out as a community website intended to collect suggestions and product feedback from customers, but evolved into something much bigger than that.
Unlike most crowdsourcing campaigns that are centered towards improving the business's products and services, Starbucks created a campaign that instead focuses on the entire customer experience. Ideas have stretched way past the development of better products and entered into the realm of establishing and maintaining Starbucks' corporate social responsibility. Users are heavily involved in the voting process and have put many well-known ideas into action.
That plastic reusable cup you drink your frappe from once originated as a My Starbucks Idea back in 2008. The power of the crowd is already being utilized by many businesses and is serving as an initiative to replace current customer service models. Crowdsourcing taps right into the core line of support and information for a business's model: its market. The information can be perceived as honest and invaluable in terms of consumer engagement on a more personal level.
And what can be better than getting feedback from the decision makers in your industry?
Okay, So What About SEO?
A recent SEO case study conducted by a photo identification products vendor, ID Wholesaler, took a glimpse into the world of crowdsourcing by creating a unique campaign intended to increase customer engagement for the B2B retailer. Their efforts didn't stop there; the campaign also aimed at improving various SEO tasks that the company had yet to target including increasing their inbound links and Google SERP rankings.
So what did they do? A lanyard design contest prompted a niche target market (graphic artists, fashion designers, etc.) to submit design entries to a custom landing page that served as the central hub of the campaign efforts.
Much like My Starbucks Idea, visitors could submit, view and vote for their favorite entries until a winning design was selected. ID Wholesaler received over 80 entries, 7,000 votes, and nearly 1,000 Facebook "likes" following the campaign launch.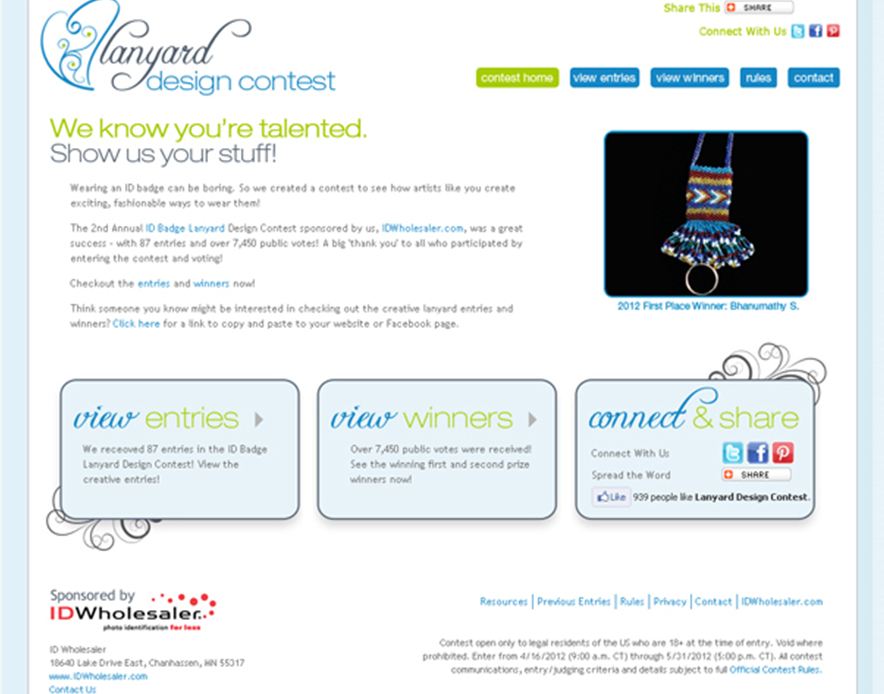 Lanyard Design Contest Custom Landing Page – Source SEO Moz
Although they chose to pay the winning designer, the campaign proved to be well worth the investment. Because the campaign required some initial outreach, the company was able to dig deeper into social networking, an area of online marketing that proved to be an ongoing challenge for the B2B retailer.
The campaign spurred a large volume of blog articles written about the contest, as well as a spike in social mentions and inbound links. Crowdsourcing has the potential to turn your online "focus group" into a great source of links back to your site. Crowdsourcing campaigns can also help your website show an increase in non-paid traffic and rankings, which can be traced through Google Analytics.
For ID Solutions, their results were quite eye opening and provided them with fresh information regarding keyword opportunities they were not previously targeting. Keyword variations for the term "lanyard" saw a 90% increase in non-paid traffic and the company jumped to the number 2 position in Google for the search term "ID badge lanyards."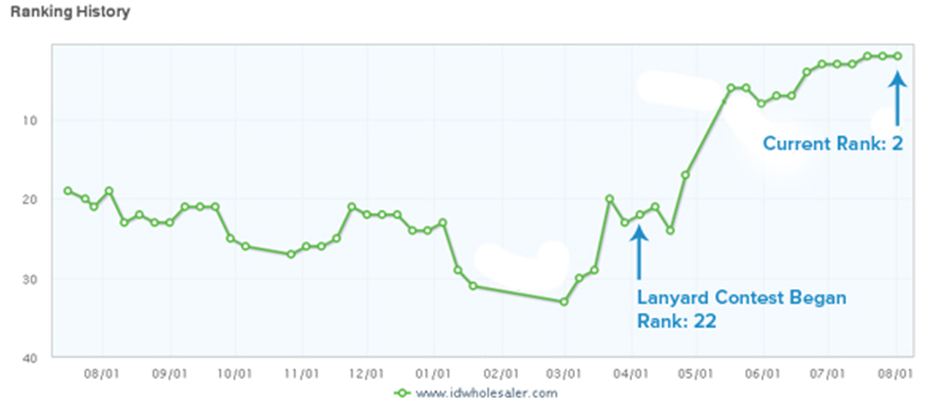 Ranking History – Source: SEOmoz
If creating a fresh campaign from scratch is too intimidating for you, crowdsourcing can also be as simple as creating an ongoing forum that could be promoted through social networks. A couple intriguing questions is all it takes for decision makers within your industry to want to respond, which can prompt relationship building with industry authority figures, a wider scope of input, more links, more site content and increased brand exposure.
If you're a small restaurateur, decision makers could include a food reviewer or even your local food distributor. Whatever the case, igniting the conversation within key influencers can set you up with the perfect opportunity to understand how viewers interact with your brand, and with a little testing, can point out flaws in your site's usability and conversion data (Source: .
But Before You Go Crowdsourcing Crazy…
As with anything, there are advantages and disadvantages to crowdsourcing. I think this article from Mashable does a nice job of explaining some key tips for your next campaign, but here are the main things to be cautious of when it comes to crowdsourcing:
Understand that crowdsourcing campaigns involve some type of initial or post-investment.
People want to be rewarded for good ideas. Don't damage your brand reputation by just soliciting people for what you want – reward those ideas which you want to make use of!
Set Campaign Rules and Have Them Handy.
Be very clear about what you're looking for from your visitors, the time period of the campaign and how/when you will select winners. And make sure to have these rules posted on your site to prevent any disasters from occurring.
Keep It Professional.
Some call crowdsourcing "a solicitation for free ideas." However, if you keep your campaign professional and rules clear, there is no reason why your brand cannot foster some interesting conversations to produce a change for a mutual benefit. Your consumers are telling you what they want… what could be easier than that?
Has your company had any experience with a crowdsourcing, or have you participated in one? Please share your thoughts in the comments below.
WebFX provides digital marketing solutions with expert marketers, designers, and developers to increase visibility, conversions, and revenue.

Learn more
Try our free Marketing Calculator
Craft a tailored online marketing strategy! Utilize our free Internet marketing calculator for a custom plan based on your location, reach, timeframe, and budget.
Plan Your Marketing Budget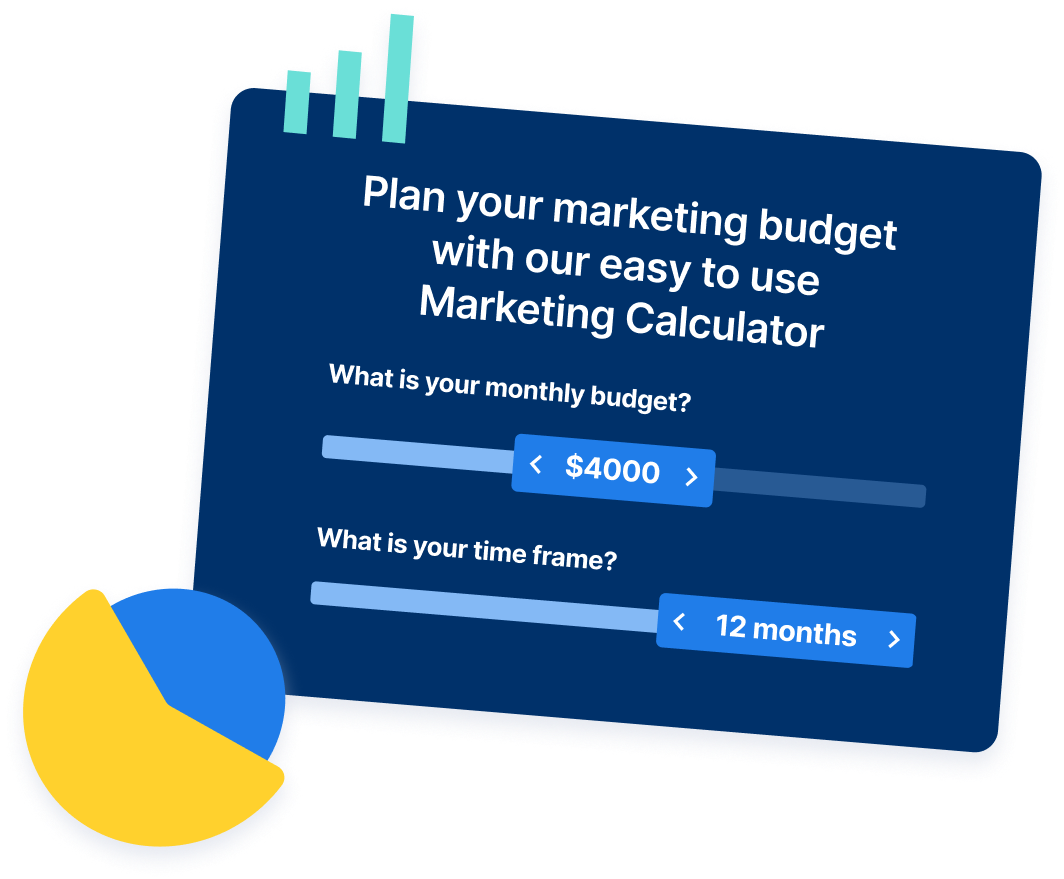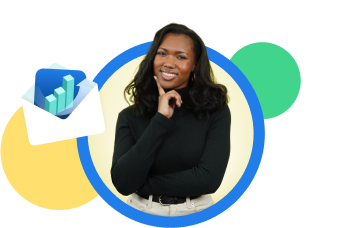 Looking for More?
Get expert ideas, industry updates, case studies, and more straight to your inbox to help you level up and get ahead.
"*" indicates required fields
Try our free Marketing Calculator
Craft a tailored online marketing strategy! Utilize our free Internet marketing calculator for a custom plan based on your location, reach, timeframe, and budget.
Plan Your Marketing Budget