As the Penguin 2.0 update rolled out on Wednesday night, we began to notice some massive changes in how Google treats and handles local results. Penguin 2.0 was expected to be a more robust update of Penguin, which launched last spring. That update was deeply rooted in flushing out sites benefiting from link spam from the results.
While Penguin 2.0 has had an impact on many sites that have used link spam in the past, WebFX is seeing more changes in local results than anything link related. The biggest change is how Google handles some particular informational queries. Google has traditionally pushed local places results into the SERPs for search queries including localization ("pizza shops austin tx") and some queries where localization is inferred ("movie theaters").
After Penguin 2.0 went live, we've seen Google fully integrating local results into organic listings in more and more searches. The traditional places listings may not even show up, but the organic results are completely different from many informational and head terms based on location. This is causing a ton of fluctuations in rankings for local companies, as well as national companies that have ranked for broad terms prior to the update. Let's dive in to some examples:
Keyword: "Hockey"
Here are the results for "hockey" when searching from Dallas, Texas. Five of the results are local, even though they don't show up in the traditional local listings.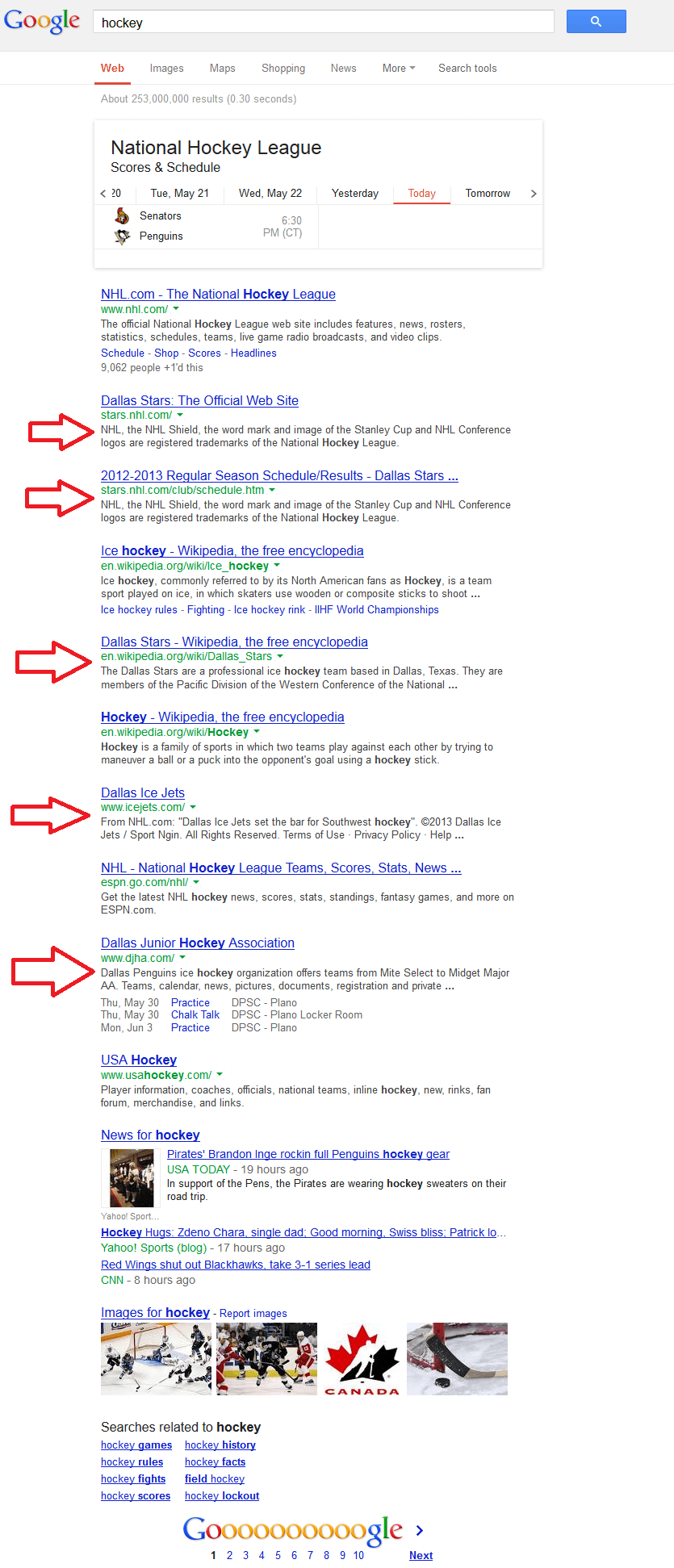 Let's compare that to the same search from Saginaw, MI. Now we have three localized listings showing up in the middle of the SERP.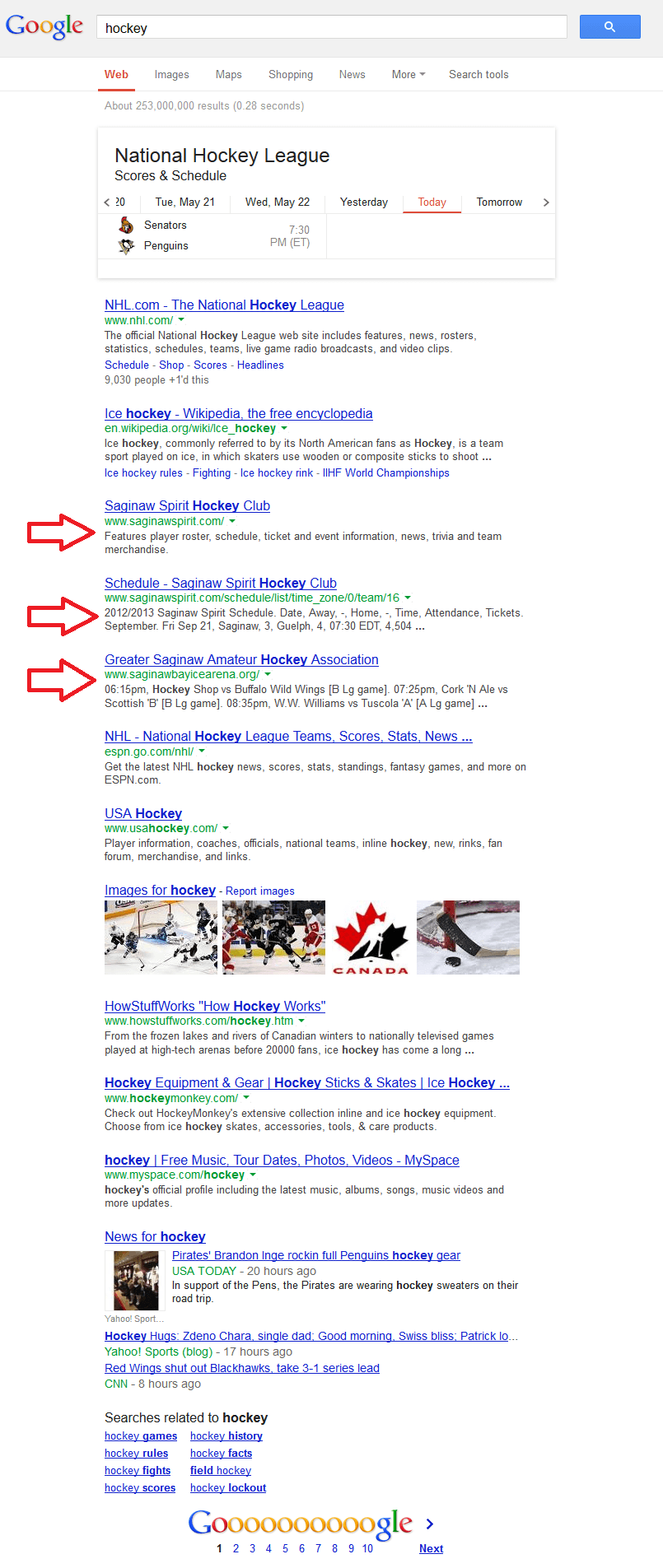 Here's another broad, information-based query:
Keyword:"marketing"
Location: Miami There are 4 national listings from authoritative sites on marketing.
What follows are five local businesses and job searches pages. Has Google done enough research to determine that such a broad query merits localized results? Even something like "marketing company" infers a local search a bit, but a keyword like "marketing" may be a stretch.

Location: Tucson, AZ Here's the same keyword searched with location set in Arizona.

We're seeing similar results for a number of head keywords in Google. Localized results are taking up around 50% of the first page organic listings. It's actually tough to find a SERP without local results blended in to the organic listings.
Here are a few other head keywords to try that are returning a higher than usual amount of local results: chocolate ford coffee glass computers If Google is moving to localize more and more queries, this will be a huge change for companies of all shapes and sizes. For large brands and eCommerce stores, they may lose traffic on head keywords like "computers" or "marketing" as local domains crowd the results. The top brands remain strong at the top (Amazon, Wikipedia, etc), but the second tier of companies looks to have been pushed to page two in favor of local companies.
Local and regional businesses could stand to gain from an update like this as it increases their exposure for informational queries. For example, a local coffee shop has no chance at ranking for a keyword like "coffee" but Google appears to be ranking local businesses very highly in this new update. Sites like Yelp, Yahoo!
Places and other local business aggregators have jumped way up in the results as well. Ultimately, the key question is how will such a massive change impact users of Google. Do searchers really want such hyper-local results for broad queries?
Google's research must show that they do. While Penguin 2.0 was hyped as strictly a link and web spam update, Google may have either included a local update along with Penguin 2.0 or they could have launched another type of update at the same time. We haven't seen this many local results showing up in the SERPs ever before.
Are you seeing similar changes in your Google results? Are a higher number of keywords returning localized SERPs? Let us know in the comments.
WebFX Careers
Join our mission to provide industry-leading digital marketing services to businesses around the globe - all while building your personal knowledge and growing as an individual.