Concept designs are great and frustrating at the same time. They're wonderful because they give us a glimpse of the future and push the industry towards innovation and outside-of-the-box thinking, but agitating because we know we can't have them right now. It can't hurt to look at them though so that at least we can put money in the bank to save up for them when/if they go in production.
Asus Bookshelf PC
The Asus Bookshelf PC modularizes computers by breaking them down into interchangeable parts, making upgrading (and downgrading) a walk in the park.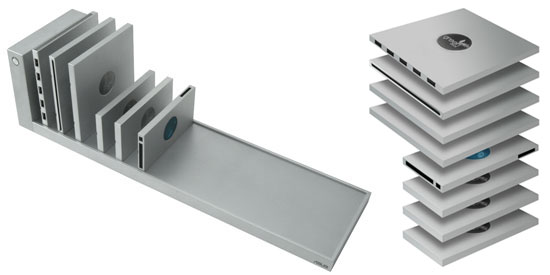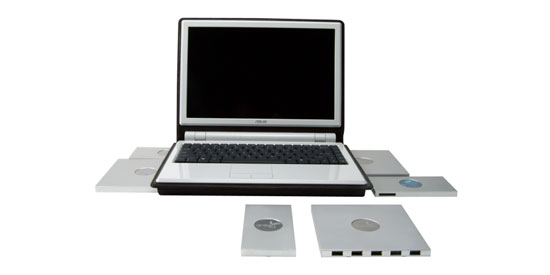 MADE in China
John Leung's MADE in China is a Next-Gen PC Design Competition winner with looks inspired by traditional Asian objects.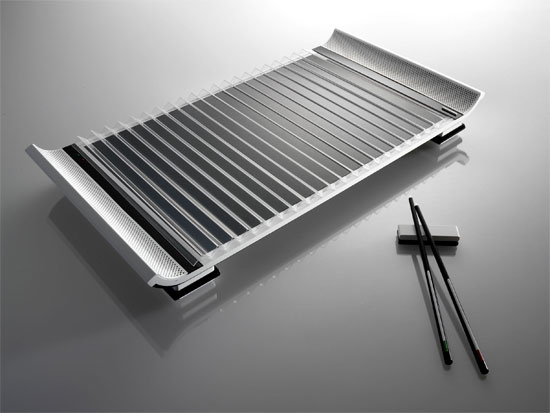 Prime Gaming Laptop
Kyle Cherry's Prime Gaming Laptop concept solves the issue of monitor and body size constraints of laptops and the portability inconveniences of desktop gaming rigs.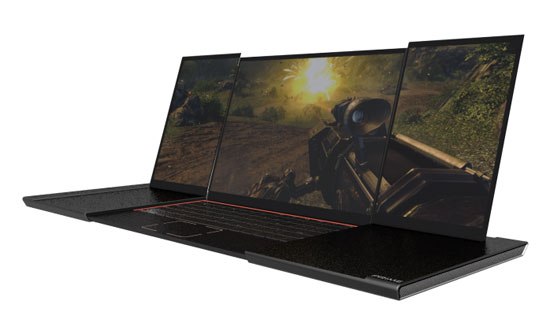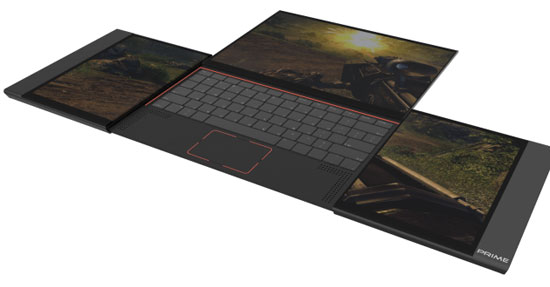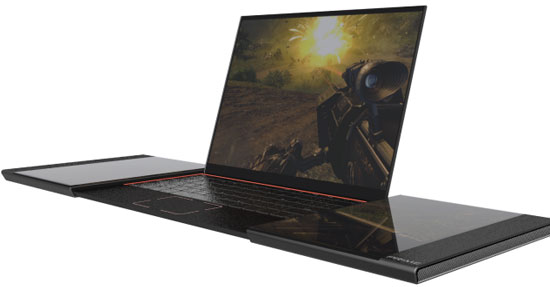 Portable PC Theater
Korean Industrial/Product Designer Jinwoo Han created a concept for a Portable PC Theater with a built-in projection screen for mobile entertainment environments.
Paper Laptop
With discarded computer parts being an environmental concern because they fill up landfills, Je Sung Park's Paper Laptops are crafted from recyclable paper.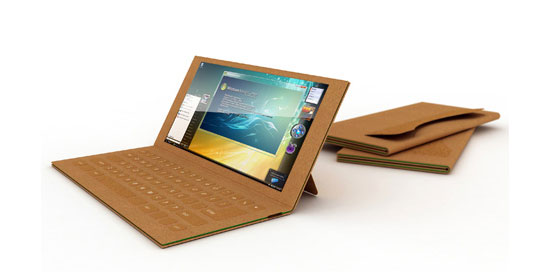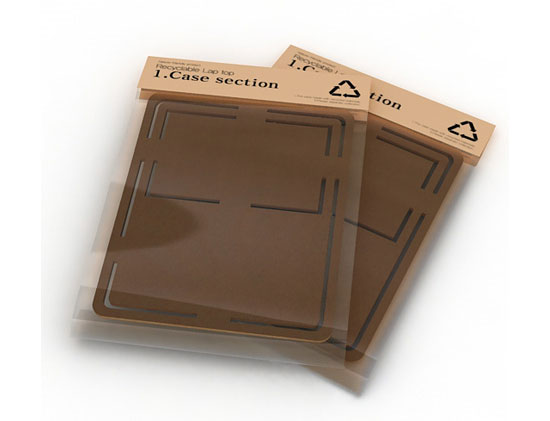 ARM tablet
The ARM tablet by Sébastien Maleville is a tablet PC that has a desktop mode that allows you to separate the body into a monitor and keyboard.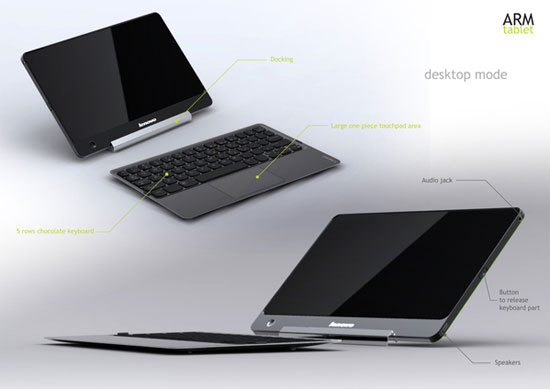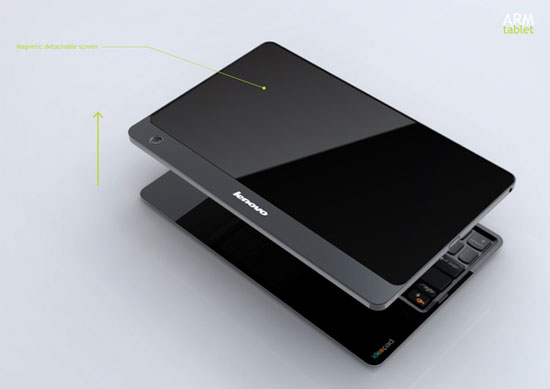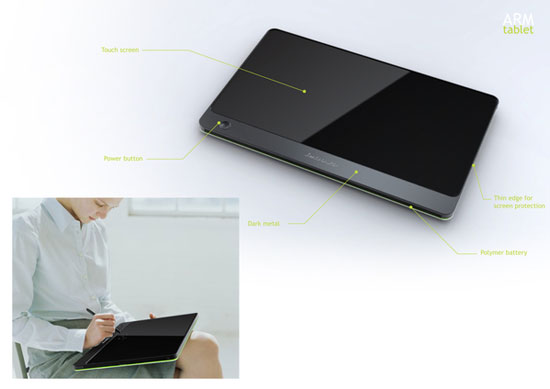 HP LiM
The HP LiM (Less is More) by Jeffrey S.
Engelhardt will feature a single-body form factor and a transparent monitor screen (for "badass" points).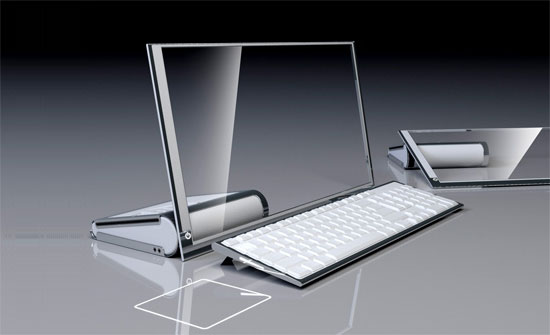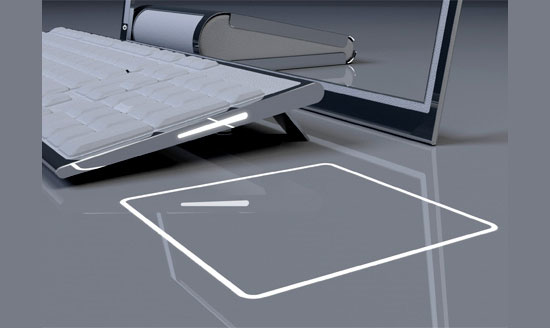 B-membrane
The B-membrane, which without context looks like a UFO, is a single-body computer concept that has a built-in projection screen as its monitor.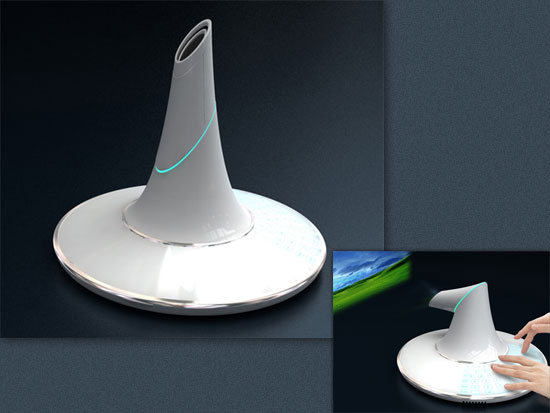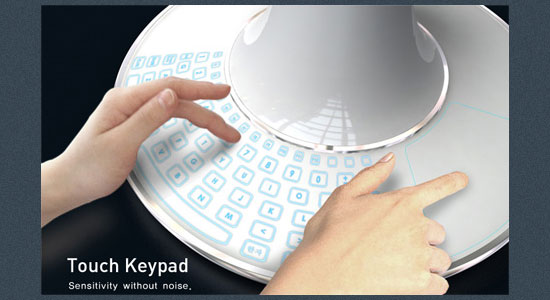 Canvas
The Canvas concept by Kyle Cherry is targeted towards the modern designers and artists.
It has built-in input devices for digital art creation.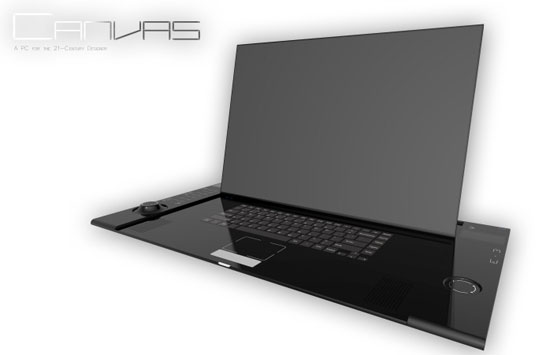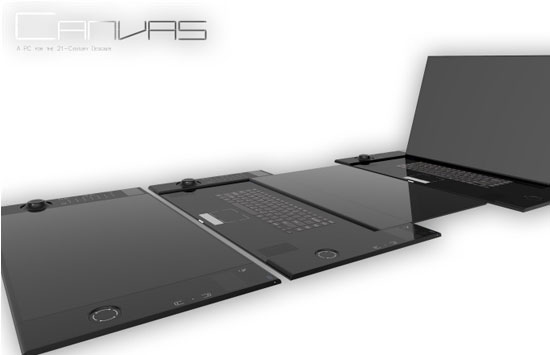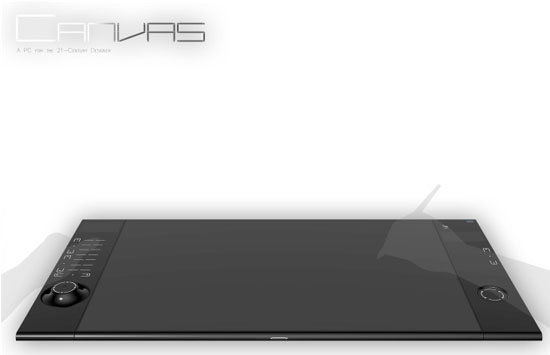 Philco PC
While most computer concept designs look towards the future, Dave Schultze goes the opposite direction with a vintage-inspired computer concept called the Philco PC.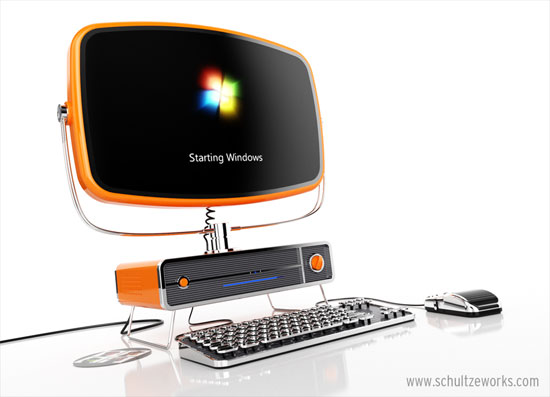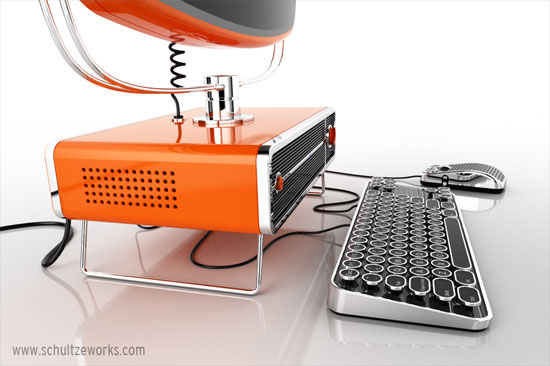 Horizon
The Horizon desktop computer concept by Japanese designer Mac Funamizu has an OLED monitor so that it can expand and contract.
MacBook Touch
The MacBook Touch is a computer concept that combines the iPhone/iPod Touch touchscreen interface with Apple's popular MacBook laptops.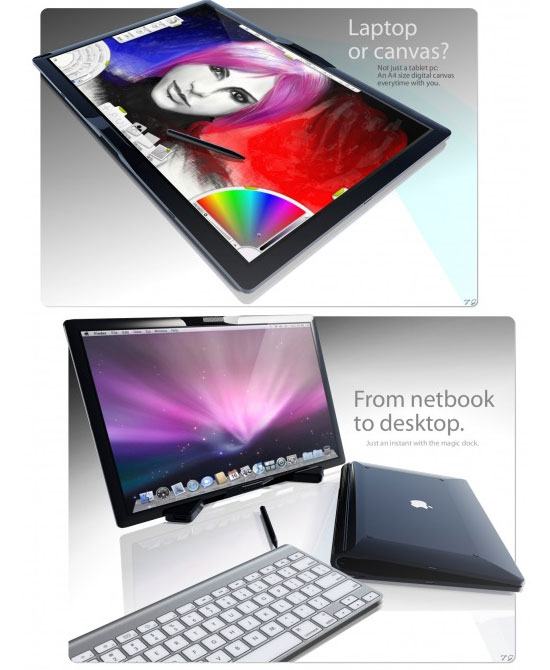 Pocket Yoga
The Lenovo Pocket Yoga is a small PC that—as the name suggests—fits comfortably in your back pocket (or front pockets if you have big pants on).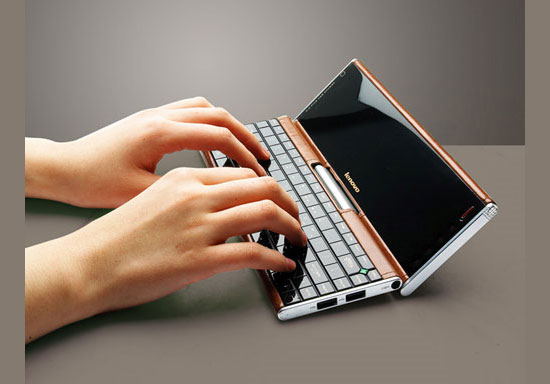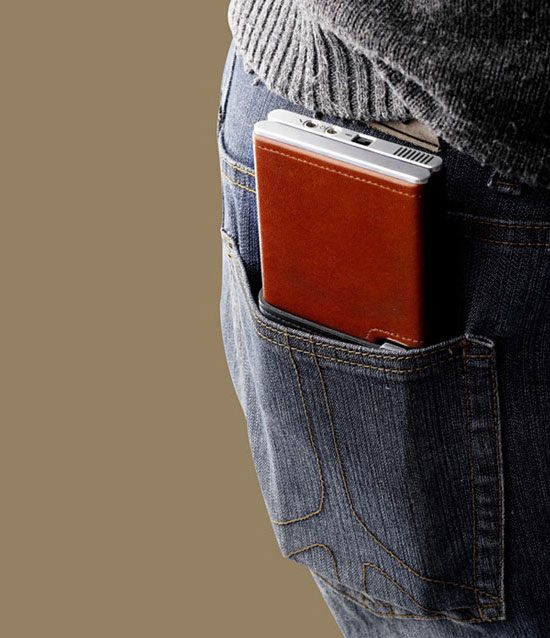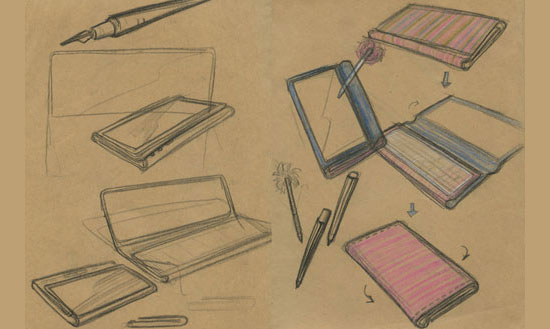 Zafiro
The Zafiro concept is a transparent glass screen computer concept that uses hand and body gestures for its user interface; very Minority Report'que.
MAINGEAR
Nuno Teixeira's MAINGEAR desktop concept is for a professional/gaming high-end performance desktop that has a bridge-like body for improved cooling.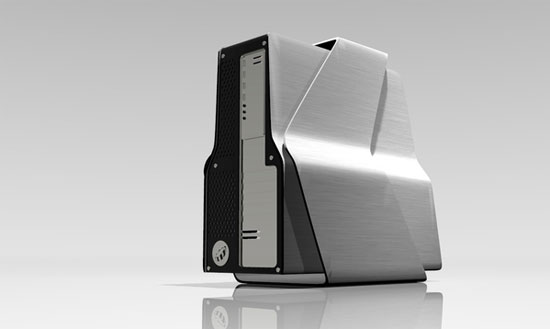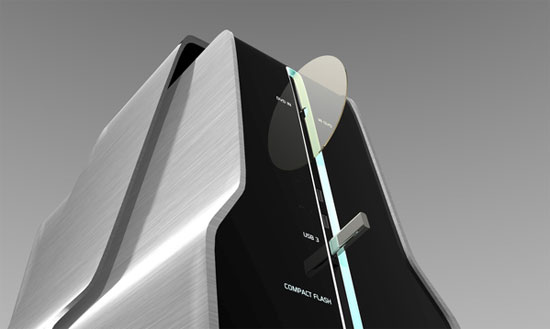 HP Tablet and Docking Concept
A realistic product design, the HP Tablet and Docking Concept shows off a convenient way of docking your tablet PC for when you're in your workspace.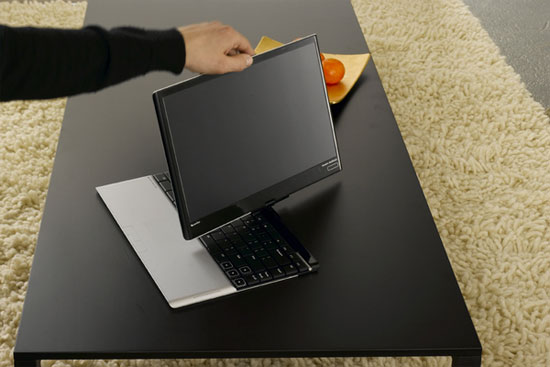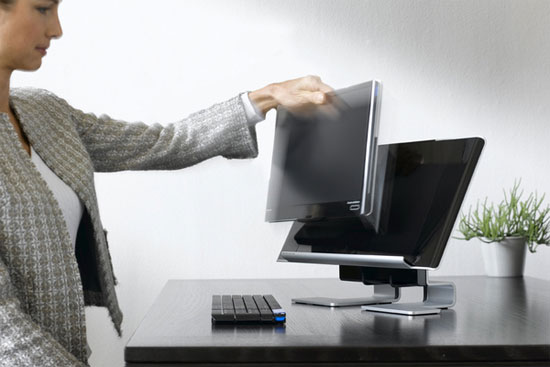 Cuppa
Cuppa has one purpose: to keep you connected to social networks while on the move.
It has an RFID reader, ambient displays on the keyboard, and a revised keyboard layout.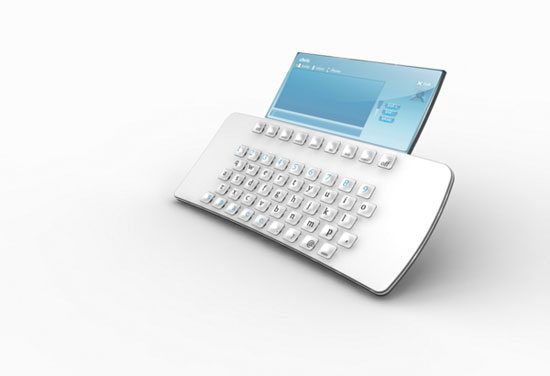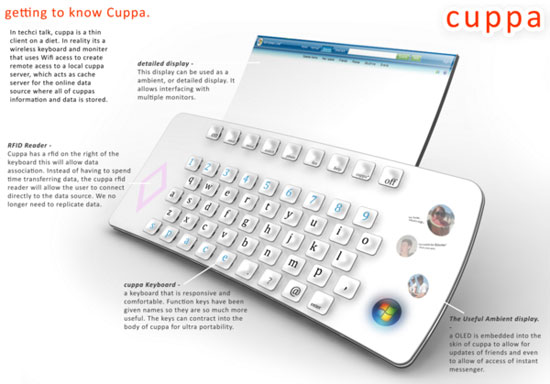 Bookshelf PC
Sunho Son and Scott Shim created a conceptual Bookshelf PC that shelves your multimedia entertainment center; it's modular, compact, and pure eye candy.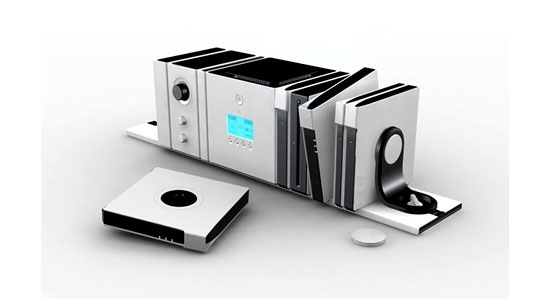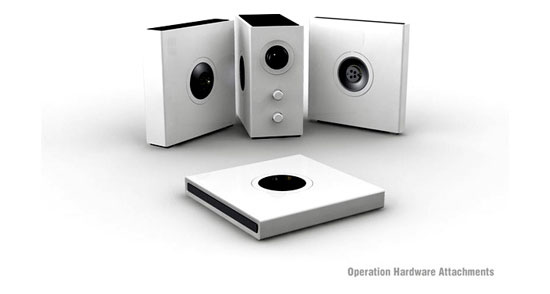 Related Content
WebFX Careers
Join our mission to provide industry-leading digital marketing services to businesses around the globe - all while building your personal knowledge and growing as an individual.