Do has 10 different themes. It comes with over 250 user interface components. It's truly huge — it weighs in at 312 MB.
Though this UI kit was designed for to-do app interfaces, I can see it being used in other types of apps and situations. Do has so many useful components — login and sign-up screens, navigation, calendar interfaces, "settings" screens, data visualization graphics — that I'm sure, with a bit of creativity, it can be used in other contexts.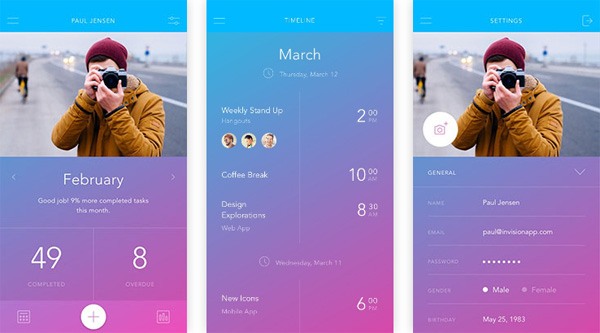 Also, InVision should be commended for doing something that's rare nowadays when it comes to "free downloads". They don't make you sign-up for an account or even enter your email address to download their free UI kit. That's pretty cool.