Google — it seems — is testing a new design today, demonstrating it to certain visitors of the site. This type of live testing is common (the process known as split testing) to evaluate the efficacy of a new design. Could this be how Google will look soon?
Check out some images comparing the new design versus the current design.
Logo
Google's logo is larger and its colors appear brighter with the reduction of the text's bevel. The drop shadows of the letters are pulled in closer to reduce their prominence. The overall effect of the logo tweaks is that it looks more modern.
New

Current

Front Page
The search input box is bigger. The design has switched the buttons from the user's default browser buttons to CSS-styled buttons, providing more consistency between different browsers and operating systems.
New (click to enlarge)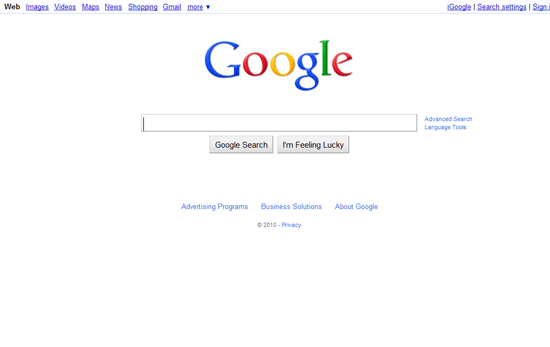 Current (click to enlarge)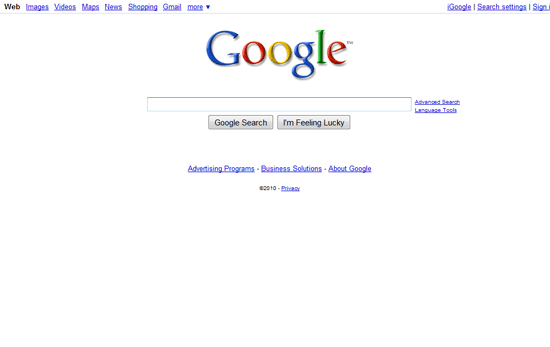 Front Page with Suggestions
The Ajax search suggestions are the same as the current design, except for a light blue border around them instead of the dark gray that presently surrounds the suggestions.
New (click to enlarge)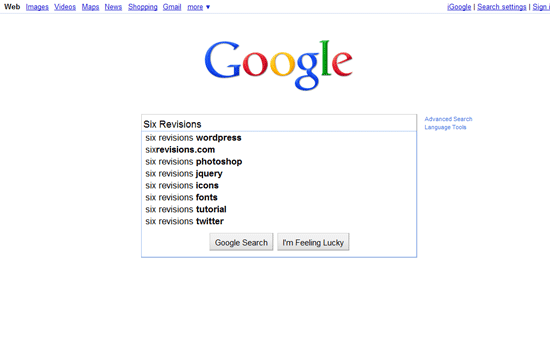 Current (click to enlarge)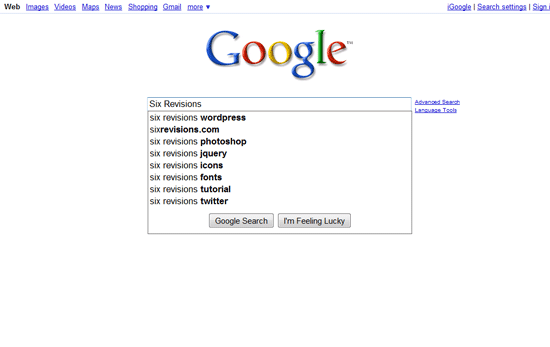 Search Results Page
With the current design, you have to click on the "show more options" link to display the left sidebar. The new design has it expanded by default.
New (click to enlarge)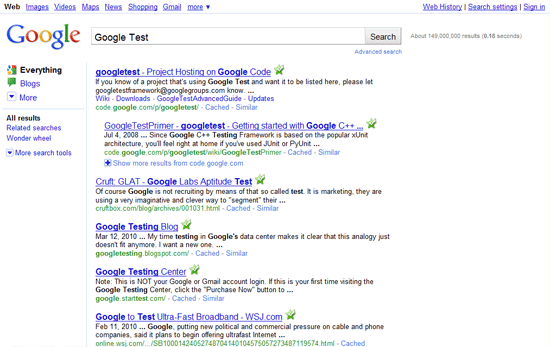 Current (click to enlarge)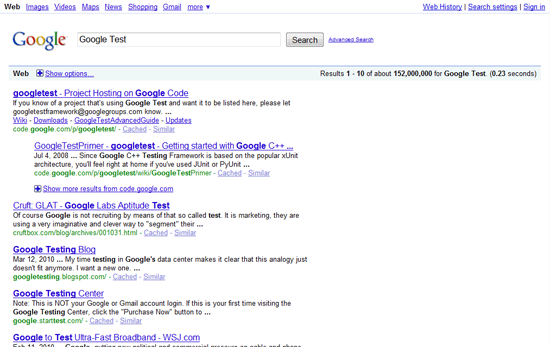 Search Result Items
All hyperlinks except the title of the search item no longer have text underlines.
New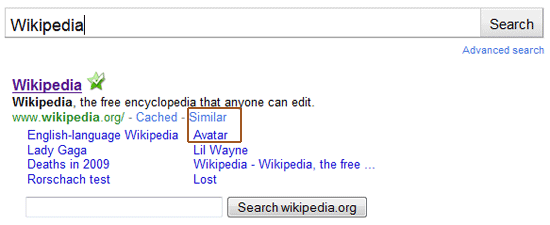 Current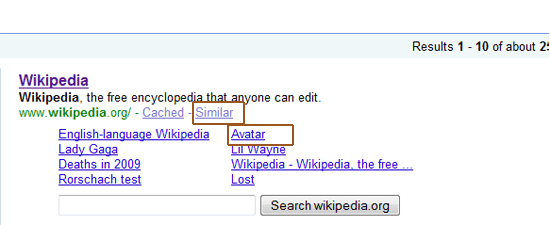 Left Sidebar
They've added icons and made the search option links larger — presumably — to see if more people use them.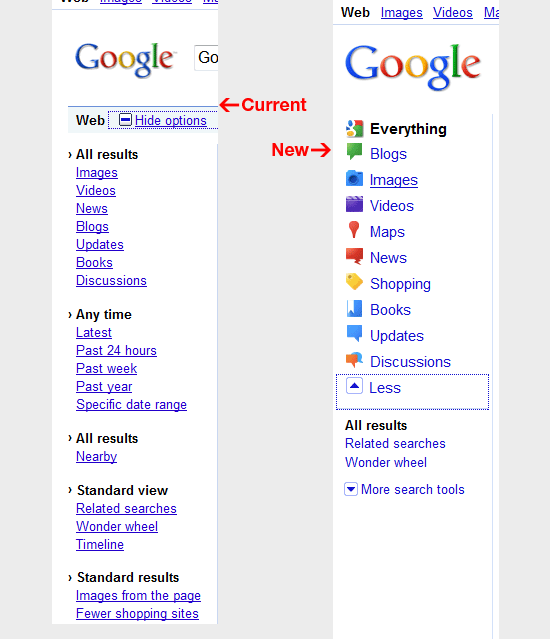 Footer
They cleaned up the footer to match the new logo design.
New

Current

What do you think of the new design?
Related Content
The Three Golden Rules of Site Redesigns