Stunning Motion Graphics Design From WebFX
Infographics are good, but motion graphics are better. Let us bring your content marketing to life with custom-made motion graphics that draw attention like no other. Pricing for our motion graphic design is 100% transparent – you always know exactly where your money goes. Scroll down for more details or fill out the form for an exact quote!
Explore motion graphics service plans
Market Leader Promotion
$6,000 / graphic
Audience research

Blog post writing

Final traffic and social interaction report

Publishing on video sharing sites
Motion Graphic Design
Is your infographic interesting, but lacking a little something in the presentation? Are you looking to create a motion graphic that will stand apart from the rest? Let WebFX transform your idea into an engaging video with animation, sound effects, and music.
As a leading motion graphic design company, our business and corporate motion graphics are top-notch. We offer competitive pricing, creative design, and a full promotional package that will get your video infographic noticed, watched, and spread around the world.
It's a proven fact that users remember photos and graphics more than text, so why not take it to the next level by making your graphics animated? We understand that you may not have the tools needed to do it on your own, which is why we make our motion graphics services affordable for everyone.
Our award-winning designers can help you create unique motion graphics that interest and engage users so that they remember your brand, and most importantly — make a purchase.
Our motion graphics can make you stand out among your competitors, and who doesn't want that?
Are you ready to start optimizing your site with custom motion graphics? Contact us online to chat with an experienced strategist about how motion graphics can engage and inform your audience.
WebFX Motion Graphic Services
| Features | Market Leader Promotion |
| --- | --- |
| Motion Graphic strategy development | |
| Topic Research and Generation | |
| Customized Topic Proposal with Data to Back it Up | |
| Data analysis and Research | |
| Initial Motion Graphic Prototype | |
| Audience Research | |
| Motion Graphic design revisions | 3 edits |
| Final Motion Graphic Delivery | |
| Delivery of source files | |
| Video optimization | |
| YouTube profile optimization | |
| Publishing on video sharing sites | |
| Dedicated project manager | |
| Dedicated Production Review Software for easy collaboration | |
| ….. Real Time Design Feedback" | |
| ….. Track version iterations to restore changes | |
| Blog Post Writing | |
| 500+ SMEs behind campaign driving results | |
| Media Promotion Outreach (No Submission sites. Only Media Heavyweights to niche blogs.) | Minimum of 10 hours spent |
| Social Media Promotion Budget | $150 |
| Final Traffic and Social Interaction Campaign Report | |
| Investment | $6,000 |
| | GET STARTED |
Our motion graphics pricing is competitive
Our competitive motion graphic prices can't be beat. You'll be delighted when you see the custom-made motion graphic that is created for your company, and you'll know that the investment you made was worthwhile.
We take pride in knowing how to create and make corporate motion graphics that turn your message and concepts into a sharp and sophisticated motion graphic. Your message is only as good as your ability to share it, so let WebFX get your message out there in a fun, creative and meaningful way. Unlike other motion graphic companies, our pricing includes everything from research and design to promotion and link building. When you invest in a motion graphic from WebFX, you're getting the whole package—not just bits and pieces.
What is a motion graphic?
Motion graphics projects are animated forms of art, text, photos and video clips. They are very similar to infographics, but involve video and animation to create motion.
The goal of motion graphics is to breathe life into infographics by adding movement and sound, while promoting a company's brand and message. The use of a time frame allows our experienced motion graphics designers to convey a lot more than what an image can. A motion graphic allows the viewer to go on visual a journey using a narrative, instead of simply scrolling through data on a screen.
Motion graphics spread outside the most commonly used methods of frame-by-frame footage and animation. Motion is used to add interest, grab attention, or bring life to what may otherwise be uninteresting and hard to understand content. With WebFX's competitive motion graphic rates, you can't go wrong. Choose our dedicated motion graphics designers to provide you with a top of the line video that everyone you know will want to watch and share.
WebFX has experienced motion graphics designers
To create the best motion graphic, you need creative, reliable motion graphics designers backed by an experienced, dedicated Internet marketing team. The motion graphics design and Internet marketing teams at WebFX do in-depth research of your brand, industry, and the topics important to you before creating your corporate motion graphic or business infographic.
We're proud to call ourselves a leading motion graphics design company because we know what it takes to create an attractive, popular video infographic. Our team has years of experience in design, and we take the time to research and understand your brand and concept before committing anything to video. And if you have any changes to the first version, we'll be happy to accommodate them in our revisions.
Examples of motion graphics designed by WebFX
App Store Wars
This motion graphic is an animated version of an infographic we produced for our blog. We animated the elements of the infographic and added music.
Anatomy of a Drug Cartel
This motion graphic, which was designed from scratch for one of our clients, utilizes animated elements, data, and a voiceover to convey information in a concise, understandable, and interesting fashion. It allows the viewer to gain general awareness of the topic (how drug cartels operate).
Sustaynable Vacationing
We converted an infographic designed for another one of our clients into a motion graphic for their business. This video touts the benefits of taking a "staycation" instead of traveling and spending money on airfare and hotel rooms. The information is presented at a leisurely pace to ensure everything can be read without the viewer feeling rushed.
We foster and form long-term partnerships so that your business has long-term results.
Over 90% of WebFX clients continue partnering with us into year 2 of their campaign.
Hear from Our Happy Customers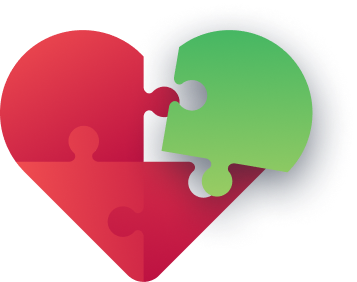 Choose WebFX as your motion graphics company
There are a lot of complex ideas, concepts, and issues that can't be simply understood through a single image. With motion graphics, you are able to bring your business and story to life with visuals and sounds. The use of visual effects and motion graphics allows data to meet design and merge into an incredible presentation.
Unlike other motion graphics companies, the motion graphics designers at WebFX dedicate their time to learning about your brand and the message you would like to promote. Motion graphics can be used for a company website, promotional event, conference meeting, or just to share on YouTube. No matter how you choose to use your motion graphic, the vido we design will excel at promoting your brand and message while providing you the opportunity to acquire quality backlinks you wouldn't have been able to get through other means.