How to Choose the Best Digital Marketing Agency
Whether you're looking to save time, earn better results, or outpace competitors, online marketing agencies can help — at least, the best digital marketing agencies. If you're searching for advice and tips on how to find the best Internet marketing firm, use (and bookmark) this guide.
In this guide, you'll learn:
How to find the perfect agency for your business
What services a top agency should offer
How much digital marketing agencies charge
And more!
Keep reading to learn more about finding the best digital marketing firm for your business!
Or, if you're interested in seeing what our online marketing company can do for you (we've already helped our clients earn more than $3 billion in revenue in the past five years), contact us online or call us at 888-601-5359!
Why hire a digital marketing agency?
When it comes to hiring a digital marketing agency, there are plenty of reasons to, including:
No matter the reason, you'll probably follow many similar steps when it comes to finding the best Internet marketing company for your business. That's because agency features like price, services, and experience always matter.
How to find the best digital marketing agency
Get started on discovering the best digital marketing firm for your business with these five steps:
1. Determine what your company needs in an Internet marketing firm
First, think about the following questions:
What do you want to accomplish with online marketing?
What services do you need?
What does your service plan need to include?
Do you want to work with an agency that's nearby?
Do you want to partner with one agency or multiple agencies for your service needs?
Do you want to work with a specialist, like a healthcare marketing agency?
What is your monthly budget?
Answering these questions can help you build a better understanding of what your company wants and needs in an Internet marketing firm. For example, if you're going to work with a local agency, that immediately refines your search to the local area.
Think about the pros and cons of each decision, though.
If you decide that you're okay with working with multiple agencies, consider the potential drawbacks. You'll have to coordinate with various account managers, for example, as well as keep each aware of your different strategies and services.
Spend some time answering these questions before moving on to the next step.
2. Read every agency's reviews and testimonials
The best digital marketing agencies feature numerous reviews and testimonials.
At WebFX, for example, we have more than 1020 client testimonials that all address the work we've done for our clients. Some of these testimonials are almost 10 years old, and we're still working with those companies!
Seeing hundreds of testimonials can reassure you that an agency means business. They're not here to make a quick buck — they're interested in long-term results, strong client relationships, and lasting success.
When reading reviews and testimonials, look for the following mentions:
The results the agency drove for the client
The level of communication the agency provided
The reporting process the agency used
The likelihood of the client to recommend the agency
Keep in mind that even the best online marketing agency will have a few negative reviews.
Use those less-than-stellar reviews to get insight into the company. Why and how did they underdeliver for the client, for example? For perspective, check when the review got posted. If it was a few years ago and recent reviews don't mention the issue, the agency probably made some improvements.
3. Research the agency's experience and talent
Working with the best digital marketing agency provides your business access to some of the most talented marketers in the field. If you want to ensure that you're looking at one of the best Internet marketing agencies, research their team members.
In most cases, the agency will feature team members that specialize in different areas like:
Social media
Paid advertising
Search engine optimization (SEO)
Local SEO
Web design
Outreach
At WebFX, we have more than 500+ digital marketing specialists with dedicated social media, search, paid, copywriting, and web design teams. With our diverse team, we're able to serve as one of the best digital marketing agencies for small-to-midsized businesses (SMBs).
As you research Internet marketing companies, you'll find that smaller agencies have only a handful of digital marketers and they work in a lot of different areas. These marketers don't have a dedicated specialization, which often results in generic strategies that won't drive the results you need.
Want to learn more about what digital marketing consultants do? We have a video to help!
4. Learn how the agency measures client success
During your process of finding the best digital marketing company, you want to research how the agency measures client success. What key performance indicators (KPIs) do they check, and do those KPIs align with your business and its goals?
A few examples of KPIs include:
Time on page
Bounce rate
New, returning, and unique visitors
In most cases, the best Internet marketing firms will look at multiple KPIs. The KPIs they focus on will also depend on your company's goals. If you're looking to generate leads versus immediate sales, for example, they will tailor your strategy and KPI focus to that goal.
5. See how the agency promotes itself and its prices
Price is an undeniable factor, even when invested in finding the best digital marketing agency.
When it comes to the top agencies, they'll often share their prices or provide transparent proposals that detail their rates and deliverables. In comparison, low-quality agencies will emphasize the "cheapness" of their services.
Many will share their upfront cost, like $99 per month, but will often add unexpected charges and hidden fees to your account after you sign with them. In some cases, your company may end up paying more than you would have if you'd hired a seemingly more expensive agency.
Keep this fact in mind when discussing your organization's online marketing budget and researching your options. You want a realistic budget, as well as an upfront and transparent agency — which the best are.
We foster and form long-term partnerships so that your business has long-term results.
Over 90% of WebFX clients continue partnering with us into year 2 of their campaign.
Hear from Our Happy Customers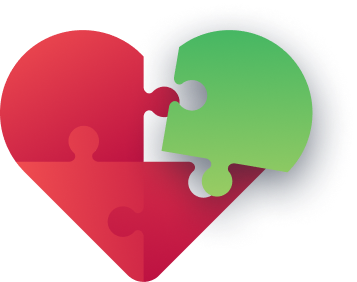 3 bonus tips for finding the best digital marketing company
If you're looking for more advice about finding the best digital marketing company, check out these tips:
1. Investigate the agency's own digital performance
The best digital marketing agencies will practice what they preach.
That's why checking an agency's online marketing strategy can provide insight into their expertise. For example, you can look up that company's rankings in relevant search results to see if they take the top spot or barely crack the top 10.
If an agency doesn't rank, there are a few possible reasons why:
They don't have the SEO power to rank
They don't target that keyword in their online marketing strategy
They don't have the dedicated staff members to do it
In the above scenarios, it's not always a bad sign for an agency not to rank well for relevant keywords.
They may not have a dedicated team for managing their online marketing strategy, for example. Instead, every member of their team is serving clients. In comparison, an agency with only a few clients may have every staff member contribute to the agency's digital marketing strategy.
That's why it's essential to use this tip with caution. Don't make it the deciding factor in your decision.
2. Ask how the agency measures client success
Tracking plays a huge role in digital marketing.

That's why all the best digital marketing agencies have their own tracking software! If an agency wants to deliver the best results for you (and themselves), they need to track the results of their online marketing strategies.
A lot of agencies choose to do this through third-party tools. These tools are all developed, maintained, and sold by companies that are not digital marketing agencies. That means the software comes with its own set of rules, limitations, and capabilities.
That might work for some digital marketing agencies.
When it comes to serving a client's needs, the best digital marketing firm will have its own software.
This has a couple of big advantages.
First, the agency prices everything. You'll never have to pay more for a service just because a third-party developer decided to jack up their prices.
Second, the agency has direct control over the tools' maintenance. That means if a server goes down or a technical hiccup happens, they don't wait on the phone with customer service — their team works on the problem directly so you can get back on track ASAP.
Plus, when an agency creates its own tools, they know more about how the tools work. They don't have to ask other companies about how to do something, and they don't have to research how to make something happen.
If you want to track something new, the agency will know how to do it. If you want to add a new dimension to your marketing, the agency will do it.
When an agency has its own set of tracking tools, it's that much easier to tell when your marketing strategies are working!
WebFX, for example, provides clients with MarketingCloudFX. This platform allows clients to track every aspect of their online marketing campaign (including its ROI), as well as monitor competitors, nurture leads, and personalize web experiences.
3. Look into the agency's growth
By definition, the best digital marketing agency is successful. That means this agency will regularly earn new leads for itself — and its clients!
The best agencies will discuss that openly on their website. That transparency is important because it'll show that they have nothing to hide and how proud they are of their accomplishments.
Agencies can share this information via a ticket, sign, graphic, video — anything that shows you that the agency is consistently moving forward.
For example, at WebFX, we highlight the results of our work and accomplishments of our clients via our Real Results page. This page compiles the leads, revenue, and phone calls we've generated for our clients, plus provides some insight into how we created those results.
FAQs about the best digital marketing agencies
Do you have additional questions about finding the best digital marketing agencies? Browse our FAQ!
What does a digital marketing agency do?
A digital marketing agency provides online marketing services that help businesses (or clients) achieve goals that can range from brand awareness to sales to client retention. These services generally include custom strategies, routine reporting, and ongoing optimizations.
Check out this post to learn more about what a marketing agency is and what an agency like WebFX can do for you.
How much do the best digital marketing agencies cost?
The best digital marketing agencies can cost anywhere from $2500 to $12,000 per month. This rate depends on your services, service plans, and agency. Your company, for example, may spend more than this amount because of your unique needs.
When should I outsource my digital marketing?
A lot of businesses debate about keeping their digital marketing in-house or outsourcing it, especially SMBs. While you can outsource your online marketing at any time, you should consider it in the following instances:
When you don't have time to manage your strategy
When you don't have the means to hire an in-house marketer
When you can't seem to drive the results you want from online marketing
In most cases, outsourcing your Internet marketing to an experienced agency will make your digital marketing efforts more cost-effective. You can access a dedicated marketing team with the tools, experience, and resources to achieve your company's goals.
What services should the best digital marketing agencies offer?
The best digital marketing agencies should offer a full-stack online marketing solution. That means they're full-service agencies and provide every Internet marketing service, from web design to social media marketing, that most companies need.
A few examples include:
Even if you're only looking for one service, like SEO, it's still helpful to partner with a full-service agency. As your company grows, you can access or try more services without switching agencies. Plus, you can keep all your strategies and point-of-contacts in one place.
Good agencies have more than 50 testimonials.
Great agencies have more than 100 testimonials.
WebFX has over 1000+ glowing client testimonials.
See What Makes Us Stand out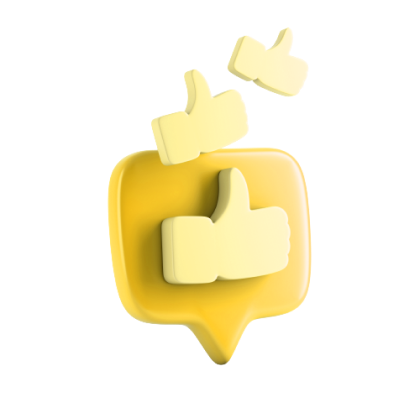 Get started with the best digital marketing agency
At WebFX, we know what makes the best digital marketing agency because we strive to be the best every single day.
We believe that long-term results are the ideal endpoint of any digital marketing strategy. That means we're not in this business to make a quick buck — we want to work with you for years to come, as demonstrated by our client retention rate of 91%.
When you work with us, your success is our success. You're not just a client — you're an extension of the WebFX team, and we'll treat you like it.
Are you ready to work with the best digital marketing agency in the USA?
Contact us today to set up your custom strategy!