Internet Marketing Services for Gettysburg, PA
Everyone in the country has heard of Gettysburg, PA, and with good reason. The events that took place there played an extremely important role in American history, after all.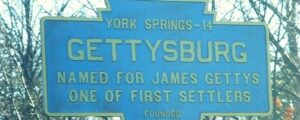 But much like businesses across the rest of the country, local businesses in Gettysburg need to be selective when choosing a digital marketing agency to partner with. You want one that thoroughly understands Gettysburg's place both in history and in the current economy, as doing so is a prerequisite for effective marketing in the area.
Let's take a look at what Internet marketing can do for you, and how you can find the perfect agency for your business.
If you'd like to speak with a specialist about Internet marketing for your Gettysburg business, you can reach us at 888-601-5359.
What is Internet marketing?
Internet marketing is the practice of marketing your business online. It's that simple. The term itself includes a number of more specific areas of online marketing, and doesn't automatically imply any single one of them.
For most businesses, here are the four most necessary areas of Internet marketing to invest in:
The key to successful Internet marketing is a blend of the above strategies, backed by ongoing testing and adjustment. Certain marketing channels work better or worse for different businesses, and it's important to know what works well for you.
Finding the right agency for your Gettysburg business
Taking the time to vet and select the perfect digital marketing agency is critical to the online success of your business. You want one that's demonstrated past success, but you also have to make sure they're the right fit for your business.
The process can be even more difficult for Gettysburg businesses because when it comes to marketers at large agencies, their knowledge of the town often doesn't go much farther than the Battle of Gettysburg and Lincoln's Gettysburg Address.
And while Gettysburg's main industry is tourism, many agencies won't look past the surface when creating an online marketing strategy for your business. This will be to your detriment, as effective Internet marketing demands a thorough knowledge of an area – not just a cursory knowledge of large historical happenings.
We foster and form long-term partnerships so that your business has long-term results.
Over 90% of WebFX clients continue partnering with us into year 2 of their campaign.
Hear from Our Happy Customers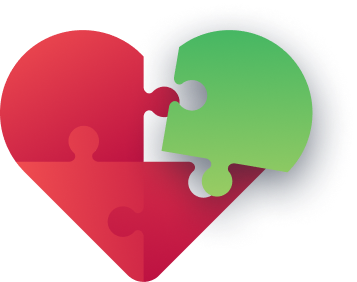 To really marketing effectively as a local Gettysburg business, everything must be considered. And while historical events are important, the current state of the town and the surrounding area is much more relevant for marketing purposes.
The tours, the theaters, the golf courses, the hotels, the restaurants and service providers… all of these businesses are pieces to the Gettysburg puzzle and are necessary when developing a comprehensive, effective marketing strategy for local businesses in the area.
WebFX and Gettysburg
At WebFX, we're a local PA business too. We're located in Harrisburg, under an hour away from Gettysburg, and we know the area like the back of our hands.
Nearly all of our team members are native Pennsylvanians, and many grew up in and around Gettysburg and the Adams County area – not to mention those that attended Gettysburg College as well!
We know the true depth of Gettysburg, and understand how to market effectively for such an important, diverse area. From the civil war-era eateries and lodgings, to modern day casual dining and beyond, we've done it all.
We use this insider information of the area to create truly customized marketing solutions on a by-client basis. No two clients are alike, nor should any two digital marketing strategies.
Increase your revenue today
If you're looking to partner with an agency that knows Gettysburg beyond the superficial, we'd love to meet you. We're headquartered in the restored Moffitt Mansion on Front Street in Harrisburg, and love meeting face-to-face with local clients.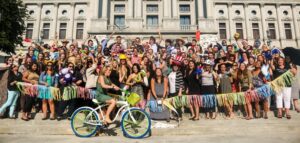 Our expert team of Internet marketers delivers stellar results to local businesses across PA on an ongoing basis, and we'd love to help your company reach new levels of success as well.
Contact us today for more information or a free quote!