There was a time when doctors could place an ad in the phone book and attract enough patients.
That doesn't work anymore when it comes to how to get patients.
For one thing, no one uses the phone book to find a doctor — they use search engines, medical directories and other online resources. Also, there could be dozens of doctors practicing in any given town or neighborhood, which makes patient lead generation even more challenging.
As a medical professional, you're responsible for attracting new patients to your practice. That means lead generation — identifying and approaching people who are likely interested in establishing a relationship — needs to be part of your practice's marketing strategy.
Whether you want to learn how to attract more patients to a hospital or increase patient flow in a clinic, this page has you covered.
Keep reading to learn how to get more patients to your practice, as well as establish a medical lead generation strategy. For professional help with increasing patient leads, contact WebFX or call us at 888-601-5359 to speak with a strategist!
WebFX helps clients in the healthcare industry grow their practices.
"My practice has grown quickly and improved our accessibility to those we serve or hope to serve within our community. WebFX is directly responsible for our growth and the fact that we have more than doubled our revenue in six months."
— Merrimack Valley Psychological Associates
See Case Study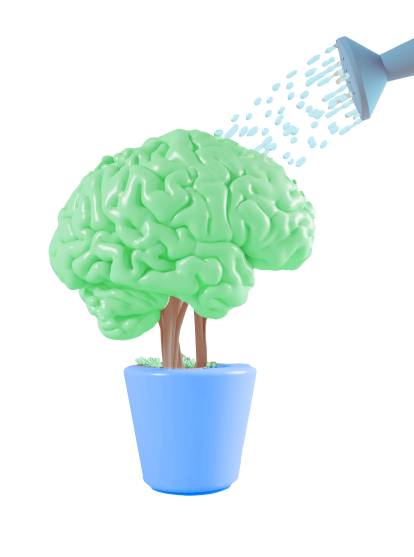 How to get patients: 6 ways to attract more patients to your practice
Curious about how to get more patients? Try these six strategies to increase patient volume:
1. Optimize for local searches
Our first strategy for how to attract more patients is to optimize your website for local searches. No one wants to make a long trip to see a doctor. They want someone in the area and may even make proximity a part of their search. Your practice is trying to find nearby patients, so make sure your website is optimized for local search terms.
Include your location in your list of keywords, and place a map on your Contact Us page along with your address and phone number. Include the name of your nearest large city if you practice in a small town — or the name of your neighborhood if you practice in a big city.
2. Submit your site to medical directories
The second strategy for how to attract more patients is to submit your site to medical directories. Not everyone goes to a search engine when they need a doctor.
Some people go straight to medical directories created by hospitals, local associations and insurance companies. Whereas search engines make people aware of your practice, these directories provide details about each practice that may make a patient choose one over another.
Get listed in these directories and some of those patients will choose to go to your practice.
Provide as many details as possible in these directory listings.
In addition to your name address and specializations, include years in practice, educational credentials, hospital affiliations, insurance accepted and whether you're accepting new patients. If the directory allows it, include an interactive button that allows people to get in touch with your practice — and =boost your patient lead generation efforts in the process.
3. Participate in health fairs
Still looking for strategies for how to get patients? We've got you covered.
Online activities are a great answer for how to increase patient volume.
Health fairs, on the other hand, are great for putting potential patients in front of you. They're also great for collecting names for future marketing campaigns. Meet new patients — and generate leads — by participating in local health fairs and other events.
Set up a tent where you talk to attendees and perform basic tasks like check heartbeats and check blood pressure. Hand out guides to staying healthy or cutting bad habits like smoking and overeating. Whatever you do, make sure you have some way of collecting the names of the people who stop by and may want to come in for a visit.
4. Create videos
No list of strategies for how to attract more patients would be complete with mentioning video creation.
Plenty of doctors are writing valuable content for people searching for medical advice online, but they're not the ones we remember. We remember the ones who appear on local news or have TV shows. Video content won't make you as famous as Dr. Sanjay Gupta, but it can bring enough attention to generate new patient leads for your practice.
Start with short videos covering basic topic like recovering from a cold or avoiding holiday weight gain. Include an email address at the end of each video, or embed a link to a landing page into the video. Post these videos on your site and social media, and invite people to sign up for your video or podcast channel for future installments.
5. Host online Q&A sessions
Our fifth strategy for how to get more patients is to host online Q&A sessions. Sometimes, a disease or condition takes over the news cycle.
Suddenly everyone is looking for information on how to spot the symptoms, treat the condition or prevent it in the first place. If the latest health-related news story falls you're your area of expertise, host a Q&A session online to educate people and highlight your expertise on the subject.
The session can happen anywhere, but social media will likely bring in the largest audience. You can even make your session span channels. For instance, if you want to host a session on Facebook, dedicated hashtags will ensure Twitter followers can jump in as well.
6. Make your website interactive
A website is a valuable tool for medical practices that want potential patients to learn more about their specializations and staff, and help you increase patient volume. However, information is only one goal of a marketing strategy — engagement is another. If your site is delivering a lot of information but not inspiring a lot of action, add interactive elements that keep people interested in your site — and your practice.
Turn some of your calls to action into interactive tools on your website.
Instead of requesting calls to make an appointment, create a calendar where they can make one. Add email and chat buttons, so patients can get in quick contact with you or our office. Don't forget to add features for existing patients, such as profile pages where they can pay bills, access test results or change their basic information.
It might seem odd to think of patients as marketing leads or revenue opportunities, but face it, that's what they are. At the same time, patients want to know they can trust their doctors to understand their medical needs and provide them with the care they need to live full, healthy lives. A strategy to increase patient lead generation will help both of you reach your goals.
Hear What It's Like to Work With WebFX!

"WebFX has completely transformed my practice. With their support, I have expanded my practice significantly and grown exponentially. I could not have expanded to this degree, nor this quickly had it not been for the incredible efforts provided by WebFX and my team."
Healthcare
Discover more tips for how to get patients with WebFX
Now you know some top strategies for how to attract more patients! But that doesn't mean it's always easy to implement them.
At WebFX, we've helped private practices help the people who need it. Our team of expert marketers know the best ways to help doctors get new patients and increase patient volume so that they can succeed, and their patients can walk away happy.
If you want to grow your practice and help more people every day, we're here to help you! With our digital marketing services, your practice can attract more patients through medical lead generation and grow.
Contact us online or give us a ring at 888-601-5359 to learn more!
Earn a 20% greater ROI with WebFX