If your contracting business is looking to increase traffic to your website and gain quality customers, social media can do just that.
With an array of choices including Facebook, Instagram, Twitter, and LinkedIn (just to name a few), your contracting business can advertise to tons of potential customers daily. In fact, 74% of people use social media when making purchase decisions.
With a team of over 500+ experts, WebFX can help guide and advise you on the best social media strategies for your contracting business! You can call 888-601-5359 or contact us online today to get started!
Below are a few helpful answers to help you better navigate your social media campaign.
74% of people use social media when making a purchasing decision.
Make their decision easy with a stellar social media presence. See how your brand can level up by requesting a no-obligation proposal today.
One of our experts will be in touch within 24 hours!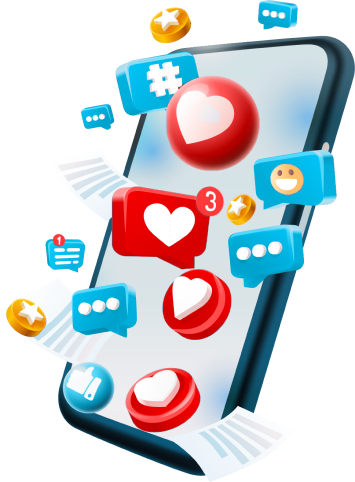 What does a social media presence mean to a contractor?
When you use social media, you can increase brand awareness, provide customer service, and even attract new customers.
You can use social media to share blogs about your services that appear on your website, photos of your employees on the job, or even industry news.
One of the best things about social media is that you don't only market to your friends and followers. By purchasing ads and encouraging others to share your content, you can reach a whole new audience.

Hear What It's Like to Work With WebFX!

"We were looking for a forward-thinking but down to earth SEO company to partner with. Not only were we looking to build a long term business relationship but we needed them to understand our needs as a small company. And WebFX met all of that criteria. Our experience has been unparalleled; from the sales team who made the drive to our office to meet us in person to our Internet Marketer who has been an absolute joy to work with. They are completely transparent about their services and they take the time to explain everything which not only sets them apart from every other SEO company we have worked with but we also feel like we're taking something away from our interactions with the staff at WebFX. We are exited to see where this year will take us knowing that we have such a great support system with their company."
Home Contractor
How much does social media marketing cost?
Depending on your goals, a social media marketing campaign can cost anywhere from $800 to $4000 per month.
What social networks are best for a contractor?
Here are four different platforms that are sure to attract quality customers to your contracting business.
Facebook
Facebook works well for nearly all businesses because it's the most-used social network in the world.
With 1.79 billion monthly active users, Facebook is great for promoting your brand, connecting with followers, and showing off your hard work.
You can get the most out of Facebook with a few simple strategies.
First, share unique, high-quality content that your followers will find useful.
For example, you could share an article about when cracks in a wall might be dangerous or how to seal hardwood floors.
When you share useful content, you will emerge as an industry leader and build brand awareness at the same time.
You can also respond to comments and messages to provide great customer service. Most social media users expect a response to their questions within an hour or two, so it's smart to stay on top of your Facebook profile throughout the work day.
But posts aren't your only option to promote your brand. You can also buy PPC ads that advertise your contracting business to qualified customers based on their interests and demographics.
You can also share images on Facebook, which show potential customers your company and the work you do.
These images could show your employees, community events, or the work you have done.
Twitter
Twitter is another great platform for your contracting business.
Twitter has a huge following of 313 million people. You can reach out to other users with tweets, set up PPC ads, share great content, and more.
Twitter only allows you to tweet 280 characters at a time, making your posts much shorter than what you could post on Facebook.
This makes Twitter a great place to share short links to your blog, photos of your work, and more.
Pinterest
Pinterest is a social media platform where users "pin" things that they like, from crafts to home improvement. Pinterest gives you a unique opportunity to boost your company's profile — "Home" is the most popular category on the platform.
Pinterest is great for contractors because it's so focused on images. On Pinterest, you can post photos of your work, especially before and after shots.
Then, your followers will "pin" your images and help others see them.
Plus, 28 percent of Pinterest users earn $100,000 or more. That means that they probably have the cash on hand to become customers as quickly as possible.
Instagram
Instagram is the world's most popular photo-sharing social network. It gives your business a great opportunity to post images of your work.
Instagram gives you room for text as well, but images make up most of the network.
Instagram is unique because it's all based on a smartphone app. That means if you want to create and manage an Instagram account, your best bet is to use a smartphone instead of a desktop computer.
On Instagram, you gather followers by posting images and including hashtags that describe your photos. You can also add links back to your website to draw traffic for conversion pages.
Best of all, you can even connect Facebook PPC campaigns to Instagram, so you can advertise on two major social networks with one simple campaign.
Not happy with your social media engagement?
We've got just the blog post for you.
Read the Blog Post & Watch the Video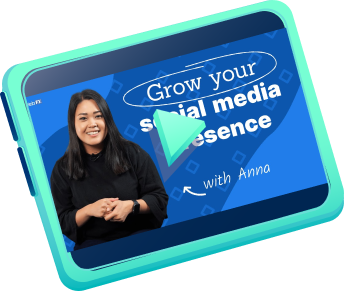 Are you ready to start a social media marketing campaign for your contracting business?
If so, WebFX can help. We have an experienced team of social media marketers that know the contracting business and social media.
With their help, you can reach new potential customers for a minimal investment and a huge potential for returns.
Contact us today for a free quote!
Earn a 20% greater ROI with WebFX