You need to form strong relationships with prospects to encourage them to become paying clients so you can earn more revenue and grow your contracting business. That's where a customer relationship management (CRM) platform can help.
Contractor CRM software is the key to unlocking long-lasting client relationships that turn into revenue.
On this page, we'll dive into the ins and outs of CRM software for contractors, including what it is, how it can grow your business, and the best CRM platform that drives incredible results.
So, keep reading to learn more! And if you're ready to get started with a CRM for contractors right away, check out our award-winning platform, Nutshell. Nutshell helps you easily track client data so you can earn a higher return on investment (ROI).
We foster and form long-term partnerships so that your business has long-term results.
Over 90% of WebFX clients continue partnering with us into year 2 of their campaign.
Hear from Our Happy Customers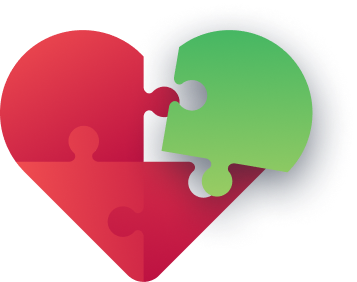 What is a contractor CRM?
A contactor CRM is a type of software that helps manage your contractor company's relationships and interactions with prospects and current clients.
With a CRM, you can store, track, and manage valuable information about your clients and prospects, like their previous interactions with your business, all in one place.
It can also collect your prospects' contact information, like phone numbers and email addresses, so you can stay in touch with them and encourage them to convert.

Hear What It's Like to Work With WebFX!

"We were looking for a forward-thinking but down to earth SEO company to partner with. Not only were we looking to build a long term business relationship but we needed them to understand our needs as a small company. And WebFX met all of that criteria. Our experience has been unparalleled; from the sales team who made the drive to our office to meet us in person to our Internet Marketer who has been an absolute joy to work with. They are completely transparent about their services and they take the time to explain everything which not only sets them apart from every other SEO company we have worked with but we also feel like we're taking something away from our interactions with the staff at WebFX. We are exited to see where this year will take us knowing that we have such a great support system with their company."
Home Contractor
What are the benefits of a contractor CRM?
So, is a CRM for your contracting business essential? Yes! CRM software for contractors is crucial for helping you attract more clients and boost your revenue.
Here are four more significant benefits of a contractor CRM:
1. Save time
As an owner or manager of your contracting company, you likely have a long list of essential tasks you need to complete daily. As a result, you might not always have the time to collect, organize, and analyze your client information.
A CRM takes care of this job for you. Instead of manually logging your client and prospect contact details and other information, your CRM will do it for you.
As a result, you'll automatically store all the information you need to build relationships with your prospects that encourages them to become paying clients.
Plus, you can quickly contact your clients when you need to, instead of wasting time searching for their phone number.
2. Learn more about your target audience
You need to understand your target audience to deliver effective marketing messages that result in new clients and more revenue for your contracting company.
You'll want to know their interests, needs, and pain points to show how your business can offer them the best solution to their problems.

A CRM for contractors enables you to analyze valuable details about your current clients. You can view information like their:
Age
Gender
Location
Company name
Job title
And more
This data enables you to get a complete picture of your ideal clients by viewing commonalities. For example, your CRM can help you learn that most of your clients are from a specific industry or job position within their company.
You can then use this information to inform your marketing strategies to ensure that your promotions reach the people who will most likely become your clients.
3. Keep prospects and clients engaged with your contracting company
Engaging and forming strong connections with your prospects and clients is the key to unlocking more revenue for your contracting company.
A CRM for contractors is vital for improving your relationship with prospects. For example, a CRM helps you track where your prospects are in the sales funnel.
You can view information like:
How many times they visit your website
What content they viewed
Which pages they visited
Any interactions they've had with your company
And more
You can use this data to connect with your prospects at the right time and with the right content. For example, if one of your prospects viewed your blog post on housing construction, you can send them more information about your housing construction services in a personalized email.
You can also use this information to improve your marketing strategies. For example, you might notice that many of your prospects drop out of your buying funnel after viewing one of your services pages.
You can then optimize your page by improving your web copy or adding images or videos to keep your prospects engaged and encourage them to convert.
That means you can nurture more of your prospects toward becoming paying clients, boosting your contracts and revenue.
4. Deliver personalized experiences
People love personalization. When users visit your website or interact with your contracting company, they want to see information tailored to their interests and needs.
In fact,
One of the best ways to deliver personalized content to your audience is to use a CRM. CRM for contractors helps you learn more about your current and potential clients':
Interests
Needs
Pain points
And more
With this information, you can structure your website and its content to address your prospects' interests. When you personalize your website, you provide your audience with information that answers their questions and offer solutions to their problems.
As a result, your prospects will be more likely to choose your contracting company when they're ready to convert because they'll know you can help them solve their problems.
The best contactor CRM for 2023 — Nutshell
Now that you've read about the benefits of a CRM for contractors, you might be ready to try one out for yourself. But not just any CRM tool will do. You need a CRM platform that will drive the best results for your business.
That's where Nutshell comes in. Nutshell is our award-winning CRM platform. This powerful software can help you easily track your client and prospect information, as well as expertly evaluate the results of your marketing efforts.
With Nutshell, you can:
Automatically track the ROI of your marketing budget
Track the entire journey of your prospects, from initial awareness to conversion
View the sources of your web traffic, leads, and phone calls
Analyze visitor insights and behavioral data
Store all prospect and client contact information in one central location
And much more
Plus, when you invest in Nutshell, you'll also get access to our team of over 500 marketing experts. Whether you need help maximizing your results with one of Nutshell features or run into a technical issue, our team is always on hand to get you back on track.
So, if you're searching for the best CRM for contractors, Nutshell is the perfect option for you.
Invest in the best contractor CRM for 2023 from WebFX
Are you ready to start tracking prospect and client data like a pro? We've got you covered.
Our industry-leading CRM platform, Nutshell, helps you collect and manage the information you need to earn more projects for your contracting business.
Plus, our software is backed by more than 25 years of experience crafting strategies that drive revenue. You can feel confident that Nutshell will help your contracting company achieve incredible results.
Want to learn more about how Nutshell can grow your business? Chat with us by calling 888-601-5359 or contact us online today!
Earn a 20% greater ROI with WebFX