Turn more visitors into leads with WebFX
Driving HVAC leads for
25+ years
91%
RETENTION RATE
Industry average: 50%
Why is our retention rate so high?
We leverage our expertise to delight your customers and keep your clients coming back.
93%
CLIENT SATISFACTION SCORE
Industry average: 72%
why is our satisfaction score so high?
Project management
ROI tracking
Diverse skillsets
"WebFX has helped make our website the most important and profitable lead source for Maryland Sunrooms."
U.S. Contractor
420%
NPS SCORE
Industry average: 16
why is our NPS so high?
Turn-key solutions
Real business results
Consistent communication
How do I get started with Google Local Services Ads?
1. Sign up
The first step to getting started with Google Local Services ads for HVAC companies is to sign up.
When you sign up, list the services you offer. You'll also tell Google where you serve customers, so it knows where to put your local ads.
2. Set a budget
Just like regular PPC ads, you must set a monthly budget for your Local Services ads. Let Google know how much you're willing to spend to obtain local leads.
Google doesn't have a minimum ad budget, but the amount you choose will affect your campaign's outcome.
For example, if you only spend $500 on Local Services ads for HVAC with a cost per contact of $20, you'll only get 25 leads for that amount. With a budget of $2000, however, you can get 100 leads.
If you're looking to fill up your calendar with customers and HVAC system installations, start small and see what your cost per contact average is. Once you know your cost per contact, you can scale your budget to get the number of leads you desire.
To have success with Local Services ads for HVAC, you must find a balance between your budget and capturing enough leads to grow your business. By setting the right budget for your business, you'll create a more effective campaign for your company.
3. Start running your ad
Once you meet Google's qualifications and set your budget, you'll launch your ad.
After your ad goes live, you'll have complete control over ad strategy. If your ad drives dozens of leads, you can start and stop your ad to ensure you don't overbook your business, for example.
When your ad is live, it will keep showing until your budget runs out.
Do Local Services ads replace PPC ads?
No! While it may seem like these two ads are the same, you don't want to substitute one for the other. Each serves a purpose, and when combined, help you drive more leads to your business.
If you want to establish your company's presence in Google search results, using both these methods will help you maximize your search real estate.
Google Local Services ads for HVAC companies will help you attract local traffic that's ready to convert. These leads know what they need and want to find the right company to do it.
PPC ads help build brand awareness and get leads familiar with your business. They can drive leads too.
If people happen to skip past the Local Services ads, they will still see your business through your PPC ad. It's also great to run PPC ads if your audience isn't ready to contact you, but is close to converting.
The combination of these two ads helps you build brand awareness, get leads familiar with your services, and ultimately get them to contact your business. When you use these two ad types with one another, it helps you drive more valuable leads for your company.
We foster and form long-term partnerships so that your business has long-term results.
Over 90% of WebFX clients continue partnering with us into year 2 of their campaign.
Hear from Our Happy Customers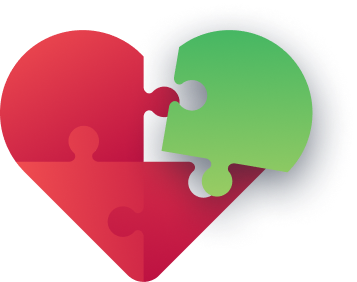 Launch your Google Local Services ads for HVAC companies today
Google Local Services ads are a great addition to any marketing campaign. These local ads will help you bring more customers searching for heating and cooling services to your business. It's a great way to fill up your calendar and stay booked throughout the year.
If you need help getting started with Google Local Services ads, we have a team of over 500+ local marketing experts that will help. We'll help you create Local Services ads that keep your business growing.
Ready to learn more about local services for HVAC?
Contact us online or call us today at 888-601-5359 to speak with a strategist about our Local Services ad campaigns.
Solving key challenges for HVAC companies
Our website isn't ranking in the search results for HVAC services
When people need HVAC services in their area, they take to search engines like Google. Ensure your website appears at the top of the results when your target audience needs your services.
We're struggling to grow our technician team
Expanding your team and growing your business go hand-in-hand. If you need help growing your team with talented and friendly technicians, our recruitment marketing services have you covered.
We're not generating enough leads
Are people visiting your website but not getting in touch with you? Our expert marketing specialists and web designers can optimize all areas of your website so you can attract and convert more of your target audience to use your HVAC services.
We're not attracting new customers
Having trouble increasing your online visibility, so you can attract new customers? Our award-winning marketing services get your brand in front of the right people in your local area.