Luxury items convey a sense of exclusivity, prestige and success. If your brand sells high-end products like clothing, bags, or watches, you are likely familiar with these ideals.
So how does the Internet factor into your marketing strategy? It levels the playing field for companies and businesses of all sizes, and is accessible to a wide variety of demographics. If you think that these are reasons to stay away, you are incorrect.
Although luxury brands used to rely on traditional marketing methods like magazine ads and occasional TV commercials, these methods are slowly becoming outdated. Internet marketing for luxury brands has become more of a necessity than an option, and can be the determining factor in a consumer's decision of whether to buy from you or from a competitor. But why is it so important?
Keep reading to find out more, and give us a call at 888-601-5359.
See how we can help you GROW YOUR BUSINESS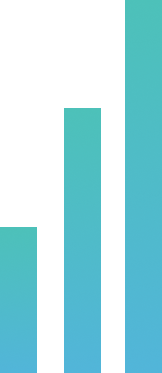 How is Internet marketing different?
The primary difference between traditional and Internet marketing for luxury brands is the level of interaction between you and your customers. Your company can use print, radio and direct mail to present your products as luxury items, but there's no way to know how customers feel about them. All they can do is buy or not buy.
The Internet enables sales transactions to lead to higher engagement and long-term relationships. It also allows your customers to voice their opinions online. Thanks to social media, consumers are accustomed to interacting with their favorite brands, and your marketing strategy needs to take this into consideration.
It must also provide the kind of information they want, which may not always involve a sales message. As consumers look to develop deeper relationships with brands, they tend to favor those that satisfy their curiosity, solve their problems and, yes, occasionally offer something that can help them meet their needs.
Your online marketing strategy must strike the right balance between meeting their needs and reaching your sales or marketing goals. Although this can be a fine line, it is actually easier to walk with Internet marketing than traditional methods.

We measure our success by how much we WOW our clients.

Bill Craig
Webfx president
Why do luxury brands need to market online?
If your luxury brand has yet to do any form of Internet marketing, now is the time to start. Most brands already have strategies in place, and you do not want yours to appear outdated in comparison.
But if keeping up with marketing trends isn't enough motivation for you to get on board, the following reasons may help convince you:
Your customers are online
According to Google, 99% of luxury buyers use the Internet at least once a day. This is much higher than the average consumer, meaning that your target audience is definitely online. And in addition to simply being there, more than 90% of luxury buyers research products online before making purchases.
This means that as a luxury brand, the Internet is the best way to reach your customers—even better than magazine ads. And although only about 19% of luxury purchases are made online, much of the decision-making process happens before a buyer even considers walking into a physical store.
Your competitors are online
Although you may think that your strategy is working just fine, consider what could happen if your top competitors started marketing online. They'd start attracting the consumers who are looking to make purchases on the Internet—consumers who could be your potential customers.
Considering Internet marketing's rising popularity, this could soon be the case. Stay ahead of the curve (and your competitors) by starting to build your web presence now.
It builds brand authority
The cost of establishing a brand is high with traditional methods like print ads and storefronts in affluent neighborhoods. It takes a while for luxury buyers to start seeing you as a brand worthy of their attention and money, but that recognition is critical for the success of your business.
A strong web presence can be a much faster (and cost-effective) way to build authority. And even if your company is well-established, content like blog posts and articles can help continue to build your reputation.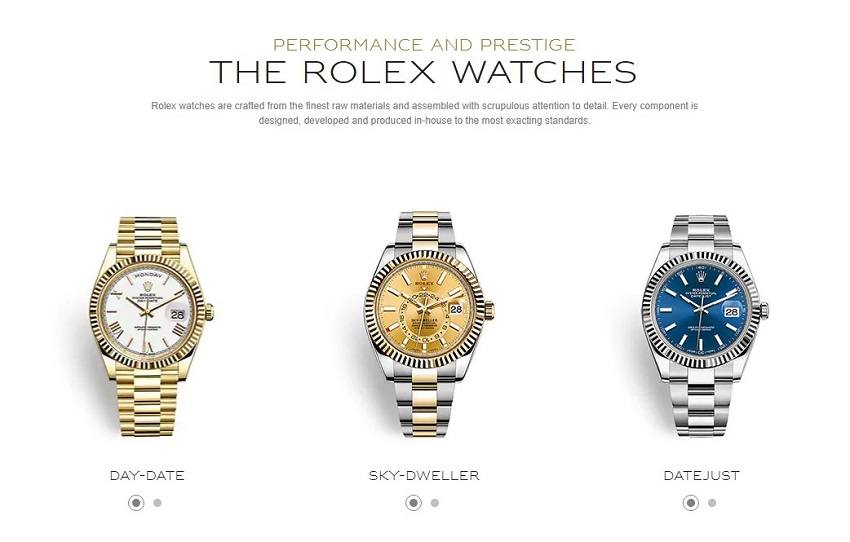 Drive more revenue for your business
When you partner with WebFX, we'll help you use the web to attract more shoppers and sales.
Speak with a strategist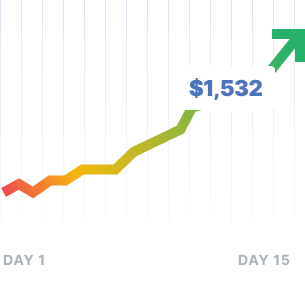 How can you use Internet marketing for your luxury brand?
Now that you know why Internet marketing for luxury brands is so important, how can you get started? Here are some ideas for developing a plan that will widen your reach and further your brand's reputation:
Create exclusive offers
Part of the attraction of luxury goods is their exclusivity. They are not mass-produced like most consumer goods, and tend to be more unique and hard to get. Evoke this sense online by creating exclusive offers for customers who sign up for your digital marketing initiatives.
Although it's ultimately up to you to decide who gets these offers, you can start by creating special privileges for your email subscribers or social media followers. These incentives will help you quickly build an online following. From there, you can narrow down your list and make those who receive personalized marketing messages feel even more important.
Tell compelling stories
Luxury buyers don't purchase your products because they need them, they purchase them because they want them. Instead of trying to convince your customers that your product is absolutely necessary, use your digital marketing strategy to tell them a story.
If, for instance, your brand position is tastemaker, tell stories of new artists, new restaurants, or anything else up and coming. If you talk about timelessness, talk about brands or cultural figures that have stood the test of time. By incorporating your products into these stories, you can evoke certain feelings in a way that a product alone can't.
Work with influencers
If your brand is already well-established and has some high profile customers, consider reaching out to them. People with large social media followings who have the ability to impact their followers' purchasing decisions are commonly referred to as influencers, and can be a huge help to your marketing strategy.
Even if they aren't celebrities in the traditional sense, one simple post on Instagram or Twitter could send you a ton of new leads. Identify the influencers who are already fans of your brand, and look for opportunities to connect with them.
Turn digital into a powerhouse channel for driving sales.
Call 888.449.3239 or contact us online today
for a free evaluation.
Get my free evaluation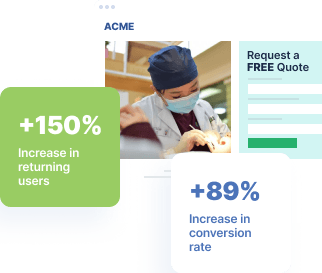 Get started with Internet marketing for your luxury brand
If your luxury brand isn't online yet, it's time to get started. The fact is that your customers and competitors are already there, and it has a lot of potential for helping you build brand authority.
For more information on Internet marketing for luxury brands, or for help putting together a strong digital strategy, feel free to contact us! Our talented team is more than happy to assist you with all aspects of your digital presence.