Types of Denver SEO services we offer
When you investigate a Denver, Colorado SEO company, you want to ensure that they offer the SEO services you need. At WebFX, we offer numerous types of SEO services to help your business thrive online.
Traditional SEO
With our traditional SEO services, we'll optimize your site to rank in more search results. Our custom SEO campaigns optimize your on-page SEO and off-page SEO. From keyword selection to content creation, we'll build your presence in search results to drive more qualified leads to your website.
Local SEO
Get more people in the door with our local SEO services. With local SEO, we'll help you optimize your site to appear in more local search results. From local keyword optimization to Google Business Profile optimization, we'll help you attract more local leads.
Ecommerce SEO
Use our ecommerce SEO services to get your products in front of the right customers. We'll optimize your product pages and choose the right keywords, so your store appears in relevant product results, as well as optimize your navigation to ensure your shoppers can find products with ease.
Enterprise SEO
With our enterprise SEO services, we'll create a custom SEO strategy that helps your large business obtain more valuable leads. From AI content analysis to conversion rate optimization (CRO), we'll help you optimize your site to grow online.
Amazon SEO
Reach more customers and earn more orders with our Amazon SEO services. As a part of our services, we'll optimize your product listings, from your text to your photos, to help you create a relevant and engaging product listing that tops search results.
Independent research from Clutch has named WebFX the
top SEO company

in the United States.

Clutch has personally interviewed more than 250 WebFX clients to discuss their experience partnering with us.

Read More Clutch Reviews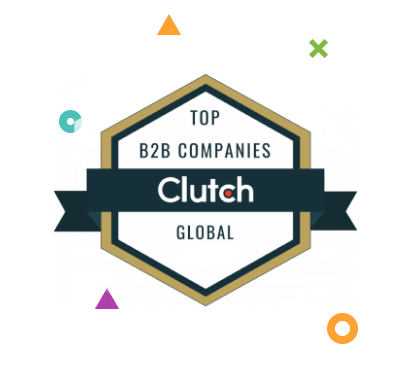 What you'll get with our Denver SEO services
When you partner with us as your Denver, Colorado SEO company, we'll provide you with everything you need to run a successful SEO campaign.
Here are just a few things you can expect from us:
Audit of your current SEO efforts
Before we start working on your site, we'll conduct an SEO audit. Our SEO audit will allow us to see where your SEO currently stands so that we can make suggestions and improvements to your current strategy.
We'll assess your site's strengths, on-page and off-page factors, and more. All this information will get organized into a comprehensive SEO audit report that details the results of your analysis and provides suggestions for improving it.
Keyword research and optimization
When you invest in Denver SEO services from WebFX, we'll help you find relevant keywords for your website. Keyword selection is critical because keywords influence where your site appears in search results.
You need to find relevant keywords to attract leads interested in your business.
As your Denver, CO SEO company, we'll conduct keyword research to generate a list of relevant terms for your pages. We'll also integrate those keywords into your site, so your pages can rank for them and start driving traffic to your website.
Content development
Content creation is a critical component of SEO. Your content helps attract people to your site. When you partner with WebFX as your Denver SEO company, we'll help you create informative content that drives more traffic to your page.
We'll find industry-relevant topics and create informative content that keeps your audience engaged on your page. Additionally, we have a dedicated, in-house copywriting team that will help you create compelling content, so you get everything you need in one place.
Meta tag optimization
Your meta tags are a critical component of SEO. Your title tag and meta description are the first things your audience sees when they see your listing in search results. They use these tags to determine if your listing fits their needs.

Additionally, search engines use tags to determine your site's relevancy.
As your Denver SEO company, we'll optimize both tags to drive more clicks to your site and improve your ranking.