Our industry-leading PPC services for Detroit
With businesses making an average of $8 for every $1 spent on PPC, it's one of the most successful and cost-effective online advertising methods. Whether you're a part of the manufacturing, industrial, or home repair industry, PPC offers value.
What is PPC, though?
PPC is a kind of paid advertising that lets your website appear at the top of search results on Google, Bing, and other search engines that support pay-per-click advertising. You can spot ads by their ad tags, which appear in a white box with a green outline by the URL.
Look at this example for, "Detroit gasket and manufacturing company."

In the above example, you can see the difference between PPC ads and organic search results. The fact that pay-per-click advertisements appear above organic search results is beyond valuable, as more than 45 percent of page clicks go to the top three paid ads.
What makes your ad appear, though?
Keywords. When you create a PPC campaign, you choose what keywords will trigger your ad. The keywords you pick often reflect the intent of your target audience, who likely use those keywords in their searches — that's why a smart PPC campaign includes keyword and audience research.
For example, a business-to-business (B2B) operation may search for, "Detroit gasket and manufacturing company," if they're looking to partner with a manufacturer to create a custom order for a series of gaskets.
By understanding the intent of your audience — to partner with a manufacturer of custom gaskets — you can target the appropriate keywords for your advertisements. That, as well as several other factors, contribute to the massive return on investment (ROI) of PPC.
Traffic attracted through PPC advertising yields 50% more conversions than organic advertising.
Are you leveraging PPC in your marketing efforts? Let's get started.
View the Guide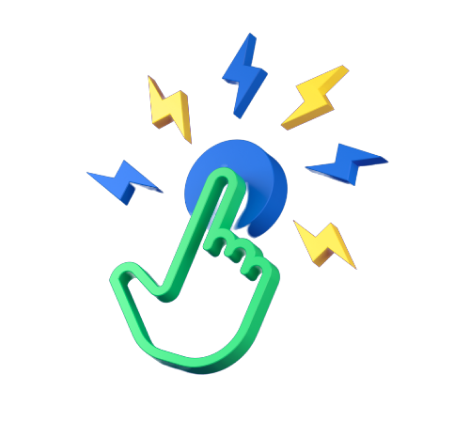 Perks of hiring a top PPC advertising agency in Detroit
Invest in PPC, plus an experienced Detroit PPC company, and you can expect several benefits.
1. Get real results fast
If you're familiar with search engine optimization (SEO), you know it's a long-term investment. For reference, SEO houses a series of strategies for improving your rankings in organic search results.
Both — SEO and PPC — are valuable and excellent partners in the online marketplace.
When it comes to PPC, however, you see results fast. Launch your PPC campaign, and your ads appear on the first page of search results in an instant. That lets you connect with your target audience and convert them, whether by persuading them to request a quote, call, or visit your location.
The unmatched performance of PPC comes from its design. You target it towards consumers that are ready to buy, versus research, a product or service. That's why consumers that click on an ad are 50 percent more likely to make a purchase than a consumer that clicks on an organic search result.
2. Earn valuable traffic
If you launch a smart, well-researched PPC campaign, you can expect to earn valuable traffic. That means users clicking on your ad match your target persona, whether that's a mid-sized business looking for custom manufacturing or a senior couple searching for seasonal snow removal.
This feature differentiates digital advertising from print advertising. With print advertising, such as a billboard, a lot of people see your ad. They don't fall into your target audience, however, which can lead to poor returns.
With digital advertising, however, only your target audience sees your ad. While that may lead to fewer impressions, it also leads to bigger returns. The people who see your PPC ads want your service, which means more phone calls, more quote requests, and more purchases.
3. Optimize ad spend
A pay-per-click advertising feature that companies love is the customization. In comparison to print advertising, digital advertising doesn't include a flat-rate fee. It operates on an auction system instead, which lets you bid on your ad's designated keywords.
The best part is that you can modify your bids — even after launching your campaign. That lets you respond to several factors that can influence the success and click-through-rate (CTR) of your ads, such as user behavior.
With this feature, you can optimize your online advertising budget and your results.
4. Maximize return on investment
Another benefit of PPC is the ROI. By offering a better way to target your ideal audience, as well as to manage your advertising budget, PPC maximizes your return. That's why companies that spend $1 on Google Ads earn $8 back, on average.
When you earn your investment back and then some, you can use those funds to improve your business further. For some businesses, that may mean purchasing new service vehicles to assist your growing consumer base. For others, it may mean investing further in digital marketing strategies, like SEO.
Michigan PPC services from WebFX
Our Detroit PPC company offers three PPC management packages, including:
Basic
Aggressive
Market Leader
Each focuses on a customized plan that considers your audience, industry, and goals. They also include a dedicated and hands-on account manager that invests the time to learn about your competitors, services, and market to deliver a competitive PPC strategy.
No matter your preferred package, you can trust WebFX will go the distance for your Detroit business.