Raleigh SEO Services
If you're looking for a way to boost traffic on your site and earn valuable leads, search engine optimization (SEO) is the answer. SEO will help you attract the people interested in your Raleigh business's services or products.
At WebFX, we bring more than 25 years of experience to Raleigh SEO.
With our SEO services for Raleigh, NC businesses, your company can earn not only more website traffic but also valuable leads, sales, and revenue. Just in the past five years, we've helped our clients use strategies like SEO to generate more than $3 billion in client revenue.
Help your company achieve more than a page-one ranking, but also real, measurable growth, with our SEO services. Whether you're searching for local SEO, ecommerce SEO, or enterprise-level SEO, we offer the SEO solutions your business needs.
If you want to expand your online reach and earn more revenue, we can help. Contact us online or call 919-230-8731 to speak with one of our experts today!
1,020
CLIENT TESTIMONIALS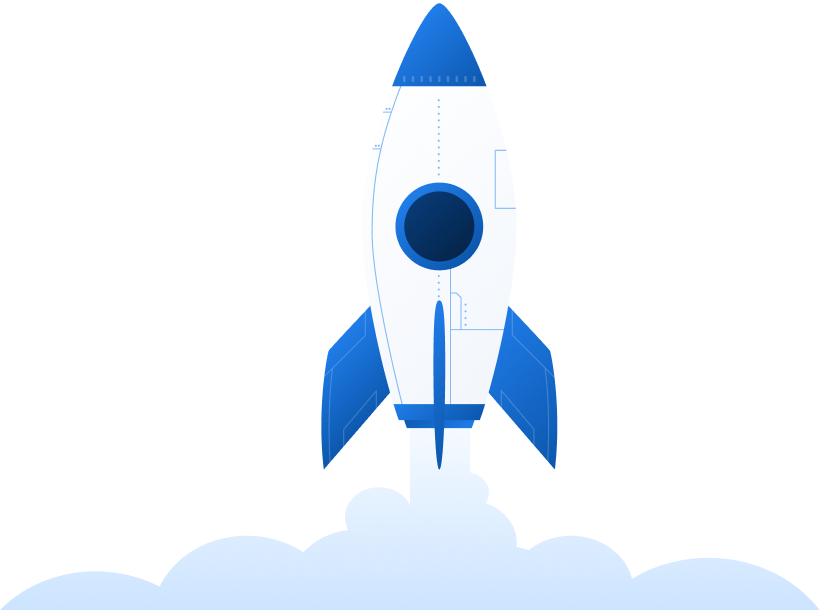 What do our Raleigh SEO services include?
When you choose WebFX for search engine optimization, you get a complete solution to SEO. Since we're a full-service agency, we feature a team of not only Raleigh SEO experts, but also professional copywriters, web developers, web designers, outreach specialists, and more.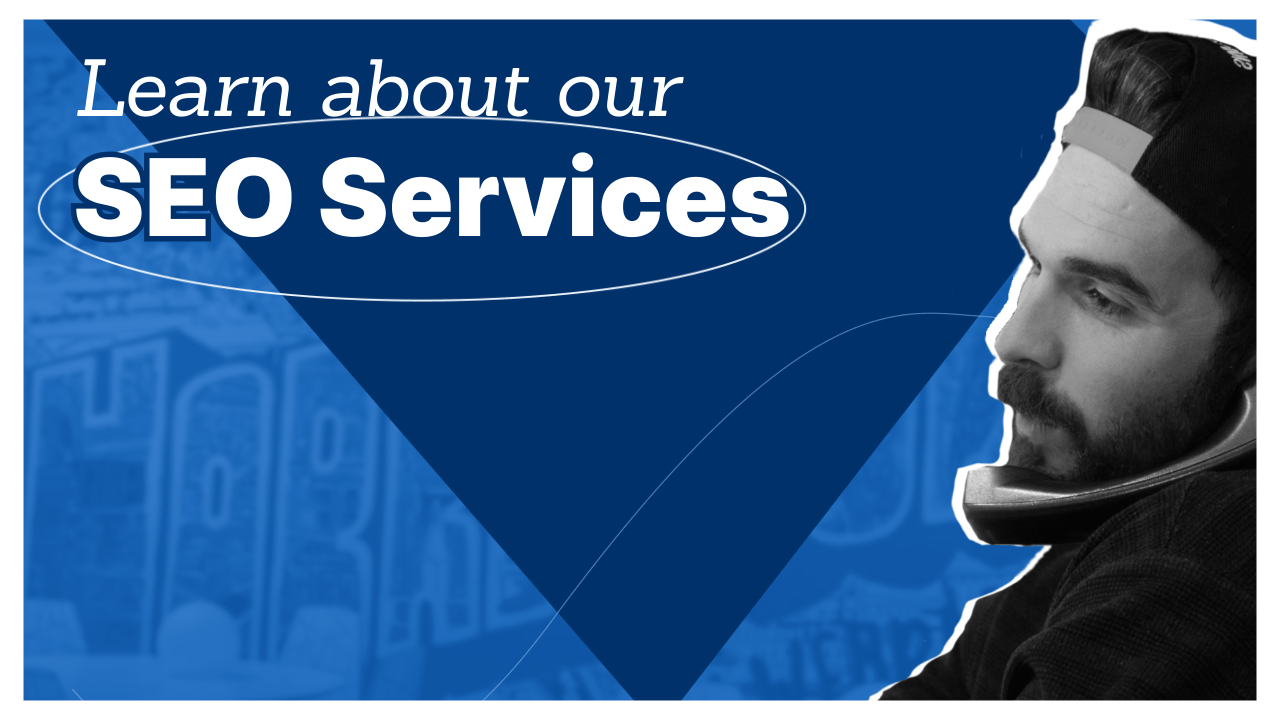 That means you get an entire marketing team, which makes executing your custom SEO strategy easy.
Besides having a complete marketing team on your side, your Raleigh SEO services also include:
Dedicated account manager
Custom SEO strategy
360-degree SEO audit
Regular SEO reporting
Call, phone, and lead tracking
Keyword research and integration
Optimized SEO content
Content promotion
And more
Curious about what else our SEO services include? Check out our plans (and pricing) for each:
Feel free to contact our seasoned team of strategists with questions too. They can help you compare plans and determine which services match your needs so you can choose the best option for your business.
Ready to Grow? Get your FREE Quote Today!
We measure our success by how much we WOW our clients.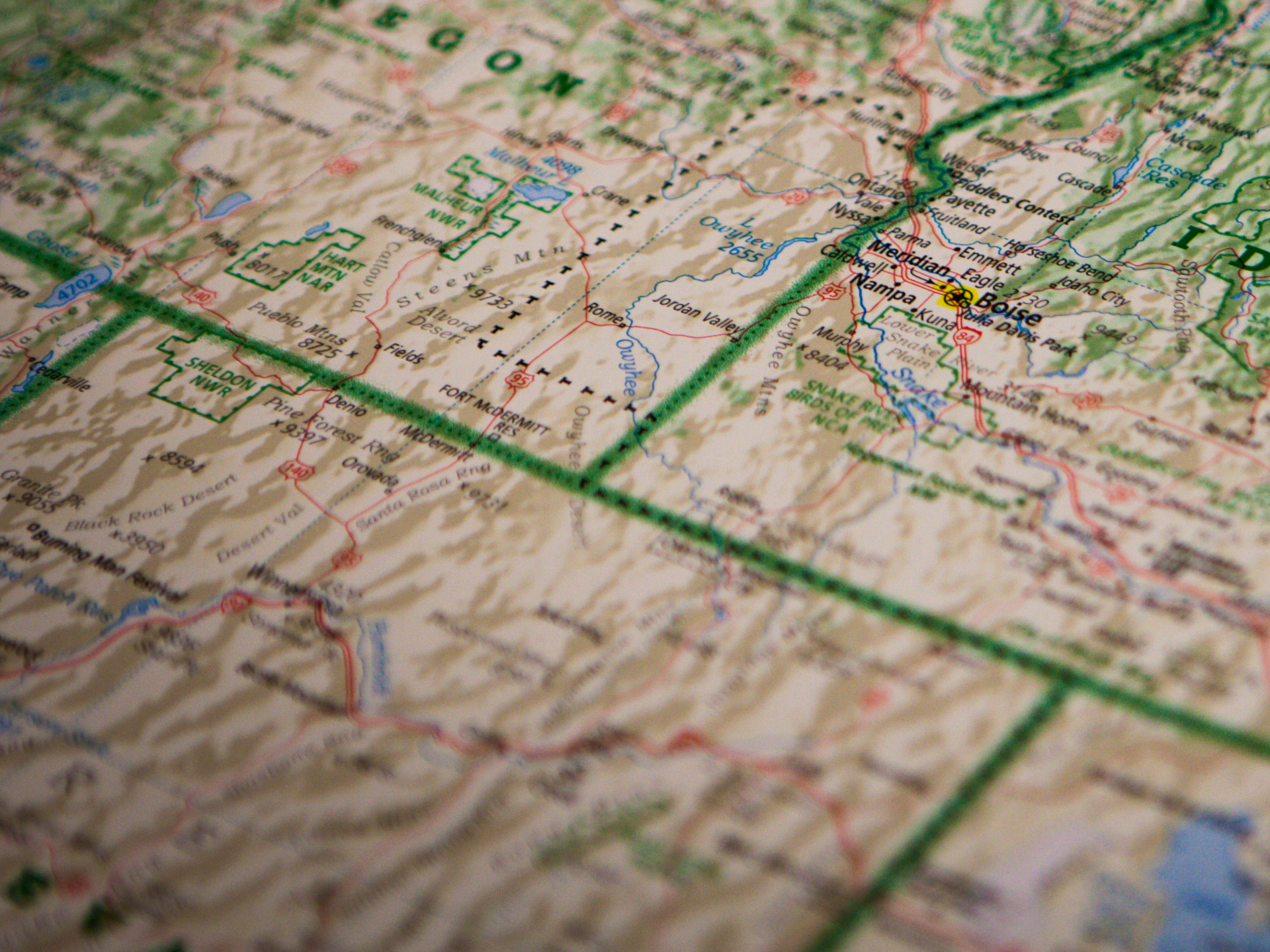 Local Success
WebFX has partnered with numerous local businesses in Raleigh to help them grow with digital marketing. We've helped to implement campaigns including SEO, PPC, email marketing, and beyond.
How do our Raleigh SEO services work?
You want to drive results for your company, whether it's increasing the number of leads from your site or the number of online orders. We share your goal. That's why our Raleigh SEO services focus on generating real results, as well as ensuring those results get measured so you can showcase your work.
It's also why our Raleigh SEO efforts use the R.O.C.K.E.T. method:
Research: In the research stage, your dedicated Raleigh SEO expert conducts an SEO audit and investigates your competitors. This step serves as the basis for your SEO strategy, which is why it's a critical part of our process.
Optimize: Getting your website to the top of search results requires strategic optimizations. Your dedicated account manager will optimize critical areas of your site and pages, like title tags, with high-value keywords so you can rank higher.
Content: As a part of our Raleigh SEO services, your business gets access to our talented in-house team of copywriters. They produce content optimized for not only search but also your target audience so that your company can drive website traffic and revenue.
Keywords: Researching and optimizing your site for valuable keywords is an ongoing part of your SEO strategy. In addition to discovering high-value keywords for your business, your Raleigh SEO expert will also set up keyword rank tracking and competitor monitoring.
Earned media and links: Establishing a reputable backlink profile is difficult. Our Raleigh SEO company, however, makes it easy with our outreach and content marketing team. They help you produce shareable content for your site, as well as promote it for you.
Testing: Through continuous testing, your business can get even more value from SEO. That's why our Raleigh SEO services include ongoing testing, like for getting more submissions on a contact form or higher click-through rates (CTRs) in search results.
If you're curious to learn more about how our SEO company in Raleigh, NC approaches SEO, check out our client testimonials and case studies. You can also chat one-on-one with a team member by contacting us online or calling us at 919-230-8731!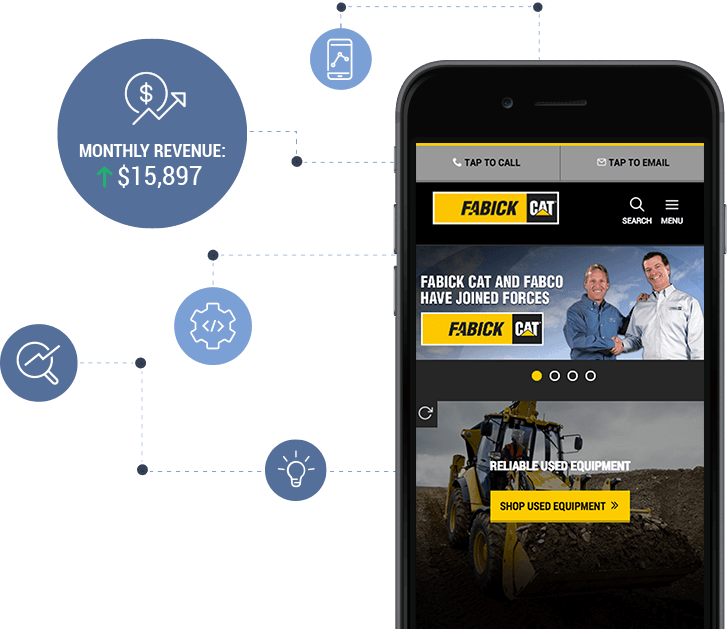 Are you interested in learning more about how your business can use Internet marketing to increase your sales and attract more customers?
Contact us today to speak with a strategist and hear about our custom plans.
Why choose WebFX as your Raleigh SEO company?
If you're looking for the best SEO company in Raleigh, look no further. WebFX is a top SEO company that can help you reach your SEO campaign goals. With over 25 years of experience, we know how to drive results for your campaign.
So, what makes us unique?
Our Raleigh SEO company gets to know your business
You put in blood, sweat, and tears to run your business. You're proud of the work you do. Why not choose an SEO company that values your hard work as much as you do?
At WebFX, we take time to get to know your business. We check out your website, research your industry, learn your history, and listen to your goals. With all this information, we learn more about your business and can make a better SEO campaign that will drive the best results.
Our Raleigh SEO company creates customized plans
After we learn all we can about your business and industry, we use that information to make recommendations about your SEO campaign. These recommendations shape your campaign and give it a unique touch.
You will never see cookie-cutter solutions from us. We know your business is unique, so we create unique SEO campaigns that are tailored to your business.
Our Raleigh SEO company drives results
When you choose an SEO agency, you want to choose one that will drive results for your company. Our team at WebFX has a proven track record of driving valuable results for our clients. Just check out our 1,020+ client testimonials to see the kind of work we do!
Independent research from Clutch has named WebFX the
top SEO company

in the United States.

Clutch has personally interviewed more than 250 WebFX clients to discuss their experience partnering with us.

Read More Clutch Reviews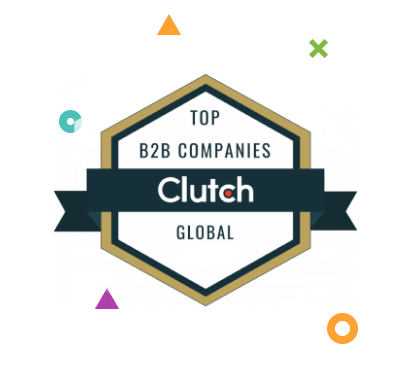 Why should I hire a Raleigh SEO company?
SEO can be overwhelming to people who have not used it before. There are dozens of moving parts that you need to monitor, maintain, and change to ensure your campaign is running in top shape. Instead of bearing this weight on your shoulders, you can rely on a Raleigh SEO company to run your campaign.
So, why should you hire a Raleigh SEO company?
1. You can rely on experts
If you don't have experience running an SEO campaign, you must spend time learning how to properly optimize your site. Even after learning, you may be left with confusion and questions. So, why not avoid all that by relying on experts?
When you hire an SEO company in Raleigh, NC, you let the experts handle your campaign. They have years of experience running campaigns and practice their craft every day! This means you're getting the best of the best to work on your SEO campaign.
2. You can focus on running your business
You must worry about the day-to-day operations of your business. When you add creating and monitoring an SEO campaign on top of that, it can feel as if you have too much work to do to get visitors to your site. But by relying on an SEO agency, you don't have to worry about running your own campaign.
Your Raleigh SEO company will run your campaign while you worry about taking care of your business. This allows you to manage your business while reaping the benefits of SEO. It's a win-win situation!
3. You'll get access to crucial resources
An SEO company will have access to crucial resources you need for your campaign. They give you access to valuable programs that can help you conduct a better campaign.
For instance, many SEO companies will have access to a marketing software, like MarketingCloudFX, that makes it easy for you to track and monitor your campaign. These tools give you better insight into your campaign and help you make necessary changes to improve it.
What is SEO?
SEO is the process of optimizing your site to reach more relevant traffic in the search results. The goal of SEO for Raleigh businesses is to boost your site's ranking to help you draw in better leads.
How does SEO for Raleigh businesses work?
The first step to SEO for Raleigh companies is choosing the right keywords. Users conduct searches using keywords that fit their query. If you want to appear in relevant search results, you must choose the right keywords.
Keyword research will help you find the best keywords for your campaign. You should stick to long-tail keywords, which contain three or more words for specific searches that will help drive more traffic to your site.
After you find your keywords, integrate them into your site. Google crawls your pages to understand the context of them. You can integrate your keywords in the heading, title, body text, and meta description to help Google better understand your page.
Aside from keyword optimization, there are other important aspects you must focus on to improve your SEO ranking.
One of the most noticeable optimizations is page speed. If users access your page and it takes too long to load, they will immediately leave your page.
You must optimize your page speed, through improvements like reducing redirect and enabling browser caching, to help your site perform better in the search results.
Another strong influence on SEO is content creation. Content creation involves sharing your knowledge with your audience through blogs, videos, infographics, and ebooks. Content helps drive traffic to your website and keeps your audience engaged on your page longer.
There are many aspects of SEO that will help you improve your site's ranking. You'll need to take time to optimize these aspects to help your campaign perform better.
Raleigh SEO plans from WebFX
At WebFX, we make it easy for you to customize your plan. We offer numerous Raleigh SEO plans that you can tailor to your business's goals.
Our team is confident that you will like the results you see from your SEO campaign. If you don't, no worries! We offer guaranteed SEO services where we'll refund the initial cost of your campaign investment if you don't see your desired results.
Our digital marketing campaigns impact the metrics that improve your bottom line.
See More Results

WebFX has driven the following results for clients:

$3 billion
In client revenue

7.8 million
Leads for our clients

5.2 million
Client phone calls
Drive revenue with Raleigh SEO services from WebFX
If you want to earn more valuable traffic, leads, and revenue on your site, contact us online or call us today at 919-230-8731 to speak with a strategist about our Raleigh SEO services.
We look forward to hearing from you!
Unlock revenue growth for your business with our world-class expertise.
Our team is made up of elite designers, developers, and marketers. For us, it's not just a job — it's a driving passion. And that passion has led to some of the best work on the web.
Don't take our word for it! We're proud of our many customer testimonials on Clutch. We've earned a 4.9 out of 5 with over 300+ ratings.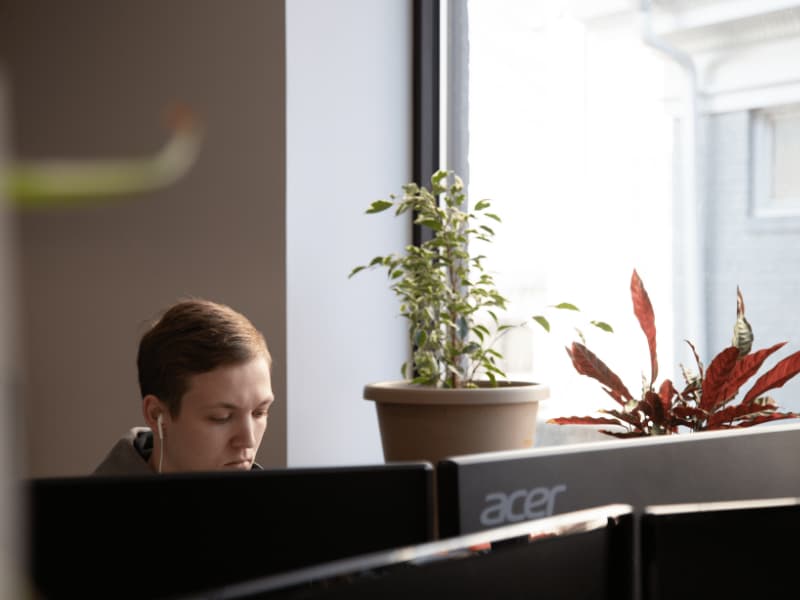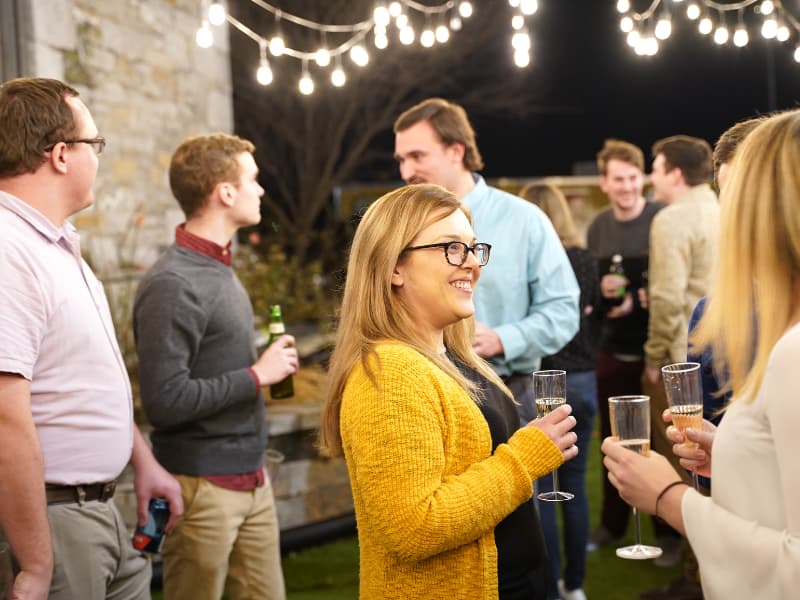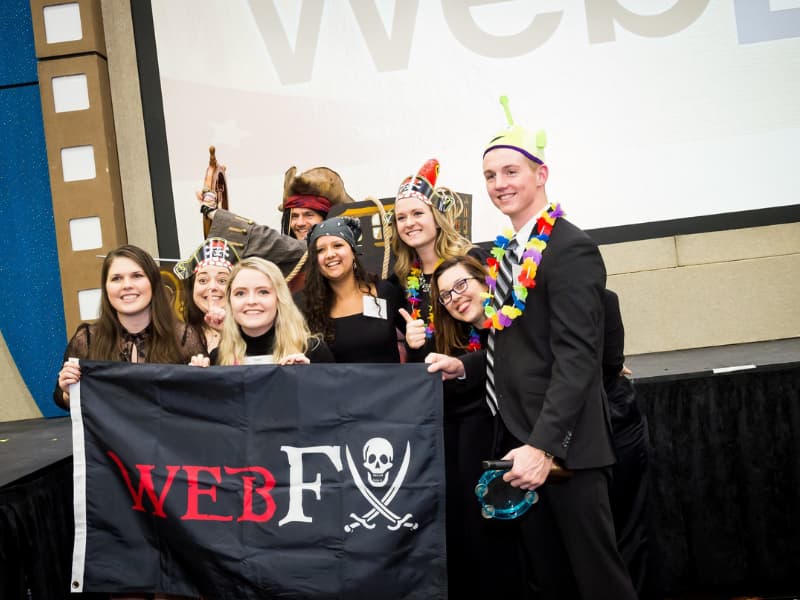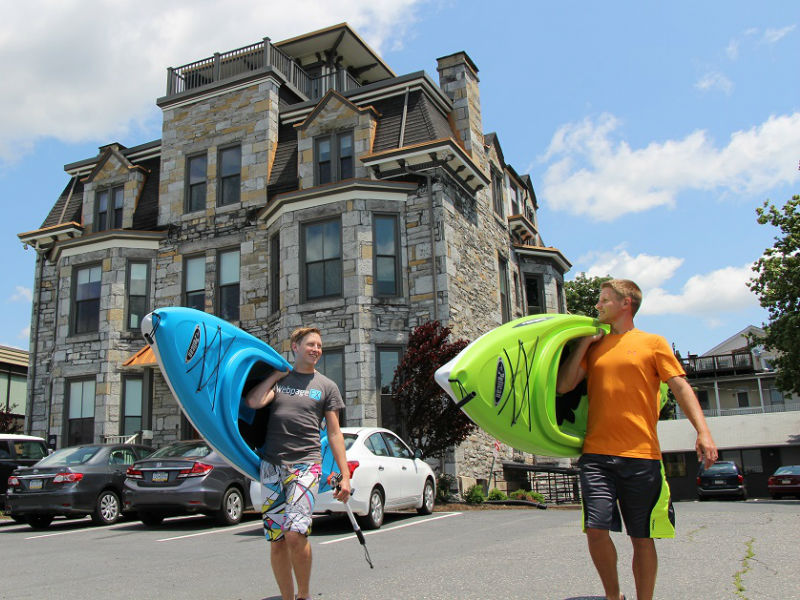 Driving Digital Revenue For Our 1,020+ Satisfied Customers