How to Rebrand and Relocate Your Site without Losing SEO Power
Are you considering rebranding and changing your image? Or is your company about to take part in a merger or acquisition?
Regardless of the reason, many businesses need to move their sites to new domains at one point or another. But if you've spent years building up your rankings, domain authority, and traffic, losing all of that for the sake of a new URL can be scary.
Thankfully, that doesn't have to be the case. With a plan in place—and a few 301 redirects—you can rebrand and relocate your site without losing any of the SEO power you've worked so hard to earn.
On this page, we'll explain how in five steps. If you'd rather speak to a specialist, you can reach us at 888-601-5359.
Independent research from Clutch has named WebFX the
top SEO company

in the United States.

Clutch has personally interviewed more than 250 WebFX clients to discuss their experience partnering with us.

Read More Clutch Reviews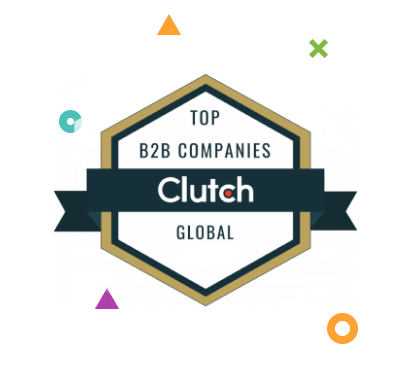 1. Audit your existing pages
Before you change anything, you need to do a full audit of your existing site. You should know exactly what content you have and how your site's architecture is set up.
This may sound challenging if you haven't built your site yourself, but tools like SEO Checker and Ahrefs make it easy to get all the information you need and export it into Excel spreadsheets.
In addition to that content on your site, you should also pay extra attention to your inbound links. These are some of the most valuable assets you have in terms of SEO, since they show search engines that your site is reputable and trustworthy.
In fact, the majority of the work you do to preserve your SEO power will involve these links. Take inventory of the ones pointing to your site now, and you'll have a much easier time determining the success of your move later.
2. Move your existing content to your new domain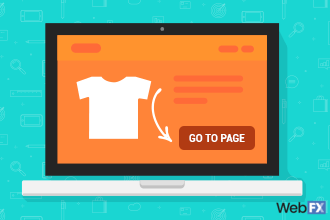 Now that you know exactly what's on your site, you'll need to move all of it to your new domain. And contrary to how it may sound, this is actually the easiest part of the entire process.
If you're keeping all the same content, simply move it to your new server. And unless your existing site is unorganized, we recommend that you keep the same URL structure.
Then, test to make sure everything is working properly and move on to the next step as quickly as possible.
HOW TO CONSOLIDATE TWO WEBSITES DURING A REBRAND
3. Set up 301 redirects
As we mentioned above, links are the most valuable part of your site's SEO power—and just because you've moved domains doesn't mean you lose the links.
Set up 301 redirects from all the pages on your old domain to the corresponding pages on your new one. If you kept the same content and URL structure, you'll have exact matches for all of them.
If you changed your URL structure, however, identifying the most relevant matches for each page on your old site is a little more challenging since you have to look up corresponding pages individually. That said, it's definitely worth your time to have a strong, organized structure to your site now, so you can quickly move everything when you start using your new domain.
Once you've completed your redirects, go back and check on the valuable links you identified in your audit and make sure they're all still pointing to your site.
When set up correctly, these redirects will pass almost all the link value from your old site to the new one—and in most cases, almost all is enough to make sure your new site still ranks well in search engines.
But if you had any particularly valuable links from high-DA sites pointing to your old domain, you'll want to make a note of those for the next step.
4. Update listings and links
Now that your new site is up and running, you want to let other sites know you've moved.
First and foremost, you need to let Google know that you moved your site. You can do this with the change of address tool in Search Console.
Then, you can update your social media profiles, as well as any listings you have on local directories and review sites.
From there, you may decide to reach out to other sites that link to your old domain and ask them to update the links. You ultimately don't have any control over whether they choose to take the time to do so, but it's essential to maintain your local SEO strength.
5. Monitor your analytics
Once you've done all of this, your company's site should be successfully rebranded and relocated. But just to be on the safe side, we recommend that you pay extra attention to your analytics for the next few weeks.
Look for unusual trends or drop-offs in activity, and keep an eye on your traffic levels. If it doesn't look like anything's changed after about a month, it's safe to assume that you're in the clear.
Is your company rebranding or relocating?
Relocating a site can be a stressful process—but it doesn't have to be. At WebFX, we have years of experience helping companies move their sites without losing SEO power, and we can do the same for you.
Contact us today to speak with a strategist!
How Is Your Website's SEO?
Use our free tool to get your score calculated in under 60 seconds.