Dan from the WebFX Marketing team will answer your burning questions about getting a website domain in this video.
Transcript: We've heard some common questions about website domains over the years, and I'm going to answer them. You should have a pretty good understanding of how to get a website domain after watching this video. Let's get started with a pretty basic question.
What is a website domain?
Basically, your website domain is your website's name. A website domain is different from the URL that takes people to your website, but your URL does contain your domain. Take the URL https://www.example.com/. The domain within the URL is example.com.
Inside of that domain, you have what's called the top-level domain (TLD), which is the little ".com" segment.
You might see other websites using ".org," ".net," ".biz," or other TLDs. The word "example" is the domain name.
You can get creative with your domain name, although it's best to choose something that makes sense for your business. More on that in a bit.
The "www." at the beginning of most URLs is the subdomain.
Believe it or not, your website doesn't have to start with "www." You may have seen websites that look like shop.example.com or blog.example.com. The "blog." and "shop." portions of the domains are subdomains, just like "www."
How do you get a website domain?
So, just getting your website domain isn't too hard. You have to purchase it, and not all domains are super expensive. To get a website domain, you need to go to a domain registrar.
In simple terms, this is a website that lets you buy domains.
If you're creating your website with a website builder like WordPress or Wix, you can buy your domain through them. But you can also buy a domain without having a website built yet.
You might want to check out sites like Domain.com, Bluehost, or GoDaddy. Using a domain registrar, you can search for your domain to make sure it's not already taken and get started with your new idea or company.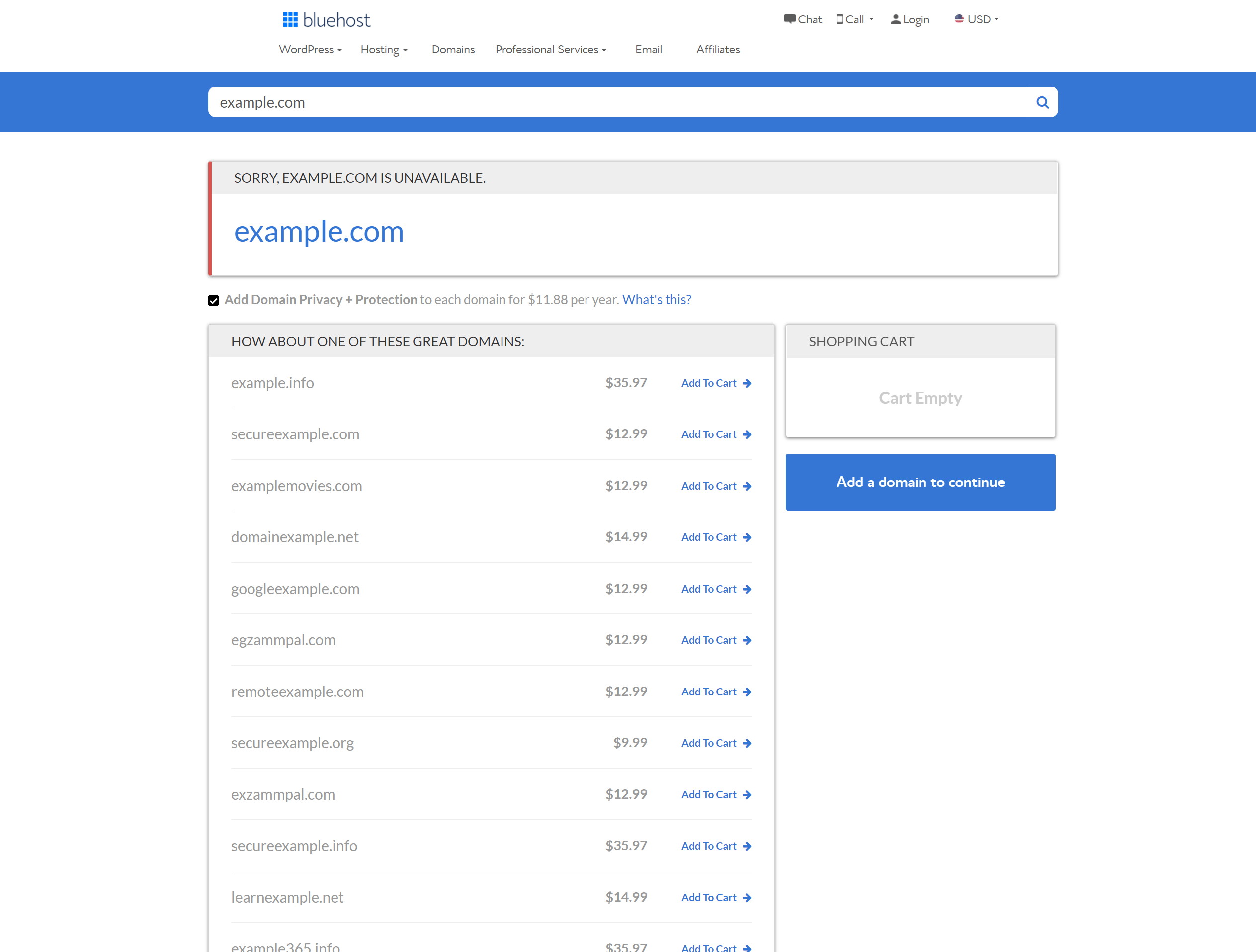 How do you choose a website domain?
Without knowing your business, I can't really say whether a certain domain is right or wrong for you.
I can give you some tips for when you're making a decision, though. First, you want people to recognize your domain.
Don't make it so long and complicated that it's hard to read or understand. In the name of simplicity, don't use weird or obscure spellings of words just to be different.
Avoid using numbers in place of letters, too. You can use keywords in your domain, but don't stuff them in there.
Search engines used to recognize keywords in your domain for ranking purposes, but now it's not nearly as important as it was. But it's more important for the fact that it helps tell people what your business is. It's totally fine, though, if you just want to use your company name in your domain.
When choosing a TLD, go with what people are most comfortable with.

Many businesses stick with ".com" because it's professional and widely accepted.
You can also choose from ".net," ".org," ".io," or a bunch of other options if the more standard endings don't work for you. Something to remember is if you have to spell it out, it's probably not memorable enough.
This goes for both the domain name and the TLD. Two more tips on how to create a domain name, and then I'll move on.
Make sure the name you choose isn't too similar to another company's.
You can see the domains that are already taken when you use a domain registrar. Lastly, if you want to be on social media, check if the name you've chosen is available. Do this before you make your purchase, though.
The last thing you want is to have a website with a mismatched social media presence.
Should your business switch domain names?
You should take switching domain names very seriously.
When you switch, you'll likely experience a drop in traffic from search engines. People might not recognize the new domain, either. And if not done properly, you can lose out on links pointing to your old domain.
You can take measures to build up your traffic.
You can communicate the change with the public. And you can also make sure the old links point to the new website. However, this all takes a lot of time and planning. If you already have a recognizable domain name that accurately represents your business, then no, I'd say not to switch domain names.
Some cases where you might want to consider a switch include:
If you've rebranded to a new name

If your business priorities shifted and your domain no longer fits you

If people commonly confuse your domain with others

If your current domain isn't recognizable or memorable
You might want to consult with an agency when thinking about this change because of the amount of work that needs to happen on the backend. Take some time to weigh the pros and cons before doing anything.
Do you need more than one domain or website?
Most likely, no. If you run one business with one purpose, like selling auto parts, you can operate well with one, centralized website. Adding other websites is just more to manage.
If you have multiple locations, you might still be fine with one domain or website.
You have the option to use subdomains if you want some form of separation, but just know that Google treats these as separate sites. So while you still have some brand recognition with a subdomain, you lose out on all the SEO value built up on your main website.
A better solution for SEO would be to create subfolders within your main website for the different parts of your business.

If your business is large enough that it has different branches under the same brand, like a home improvement company and a consulting company, then you might want to have multiple domains to separate the two parts.
Subdomains would be an option here, too. You can buy multiple domains for one website if you're worried about typos or misspellings with your brand. You would just want to redirect these domains to your original website.
If you've rebranded, it's also a good idea to keep the old domain and forward it to the new one for anyone who isn't aware of the change. I hope I've answered your questions on how to get a website domain. If you have any others, drop them in the comments.
There's so much more to managing a website than getting a domain, so I'd encourage you to check out our videos on SEO, web design, development, and everything in between.
Hit the subscribe button if you want even more.
We post videos every Monday. Yup. Every Monday.
Join the 5,000 marketers who get their marketing knowledge from WebFX videos.
Subscribe Now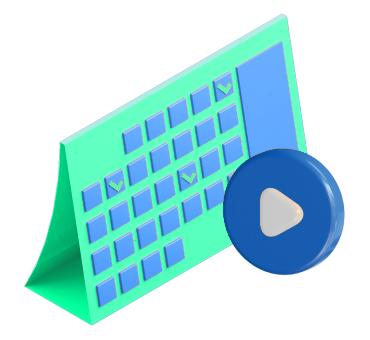 Lastly, to get an awesome digital marketing newsletter right in your inbox, sign up for Revenue Weekly using the link in the video description. Thanks for watching!
How is your website's SEO?
Use our free tool to get your score calculated in under 60 seconds.
Get posts by email
Join 200,000 marketing managers and subscribe to Revenue Weekly!
"*" indicates required fields
WebFX Careers
Join our mission to provide industry-leading digital marketing services to businesses around the globe - all while building your personal knowledge and growing as an individual.