So, how much does WordPress cost, and what factors influence the price?
On this page, we'll cover WordPress website pricing, six factors that influence the cost, and the pros and cons of using WordPress for your business. If you're looking for web design solutions for your business, call us today at 888-601-5359 to speak with a strategist about our web design services.
WordPress Cost: How much does it cost to build a website on WordPress?
First, let's establish that we're focusing on WordPress.org. You'll often see information about WordPress.com, which is different than WordPress.org.

With WordPress.com, WordPress hosts your website. WordPress.org is downloaded and installed on your web server. Since WordPress.org has much more to offer to your business, we're going to focus on it.
Now, let's get to the vital question: How much does WordPress cost?
Since WordPress is an open-source platform, it's free to obtain and download to your server. There are extra associated costs, however.
There's no hard and fast rule to determine exactly how much it will cost. What we can say is the costs depend upon what bells and whistles you implement into your site. It can range anywhere from being free to costing your business thousands of dollars.
6 factors that influence WordPress pricing
Let's take a look at six factors that influence WordPress website pricing.
1. Domain name
Cost: $12+
When you use WordPress, you need a domain name. If you don't already have a domain name, you must pay for one. The cost depends on where you purchase your domain, but it will fall around $12 per month to keep your domain.
2. Web hosting
Cost: $4.00 - $120.00 per month
Aside from your domain name, you must have web hosting. There are two options for web hosting: shared and dedicated.
With shared web hosting, you share a server with other businesses. This option costs less because different companies use the server, but the server may not perform as well.
When you use a dedicated server, you have your server for your business. A personal server will be more expensive, but you won't need to share the server with other companies.
The cost will vary depending upon the type of web hosting you use and where you host your website.
3. Storage and bandwith
Cost: Depends upon your site
Another cost factor is your storage and bandwidth for your site. There's no way to pinpoint the price because each website differs.
For example, someone who uses WordPress for their blog won't need as much storage space. On the other hand, an eCommerce site will need more storage because they're uploading their entire inventory of products.
You must factor this cost into your overall budget when you're building your WordPress site. If your WordPress site has a lot of photos, videos, products, or other content, it'll cost more to host it.
4. Themes
Cost: $0 - $200 per theme
WordPress offers numerous themes for your business that can help you personalize your online presence. WordPress is home to a wide variety of free themes, but you can also find free themes from third-party websites.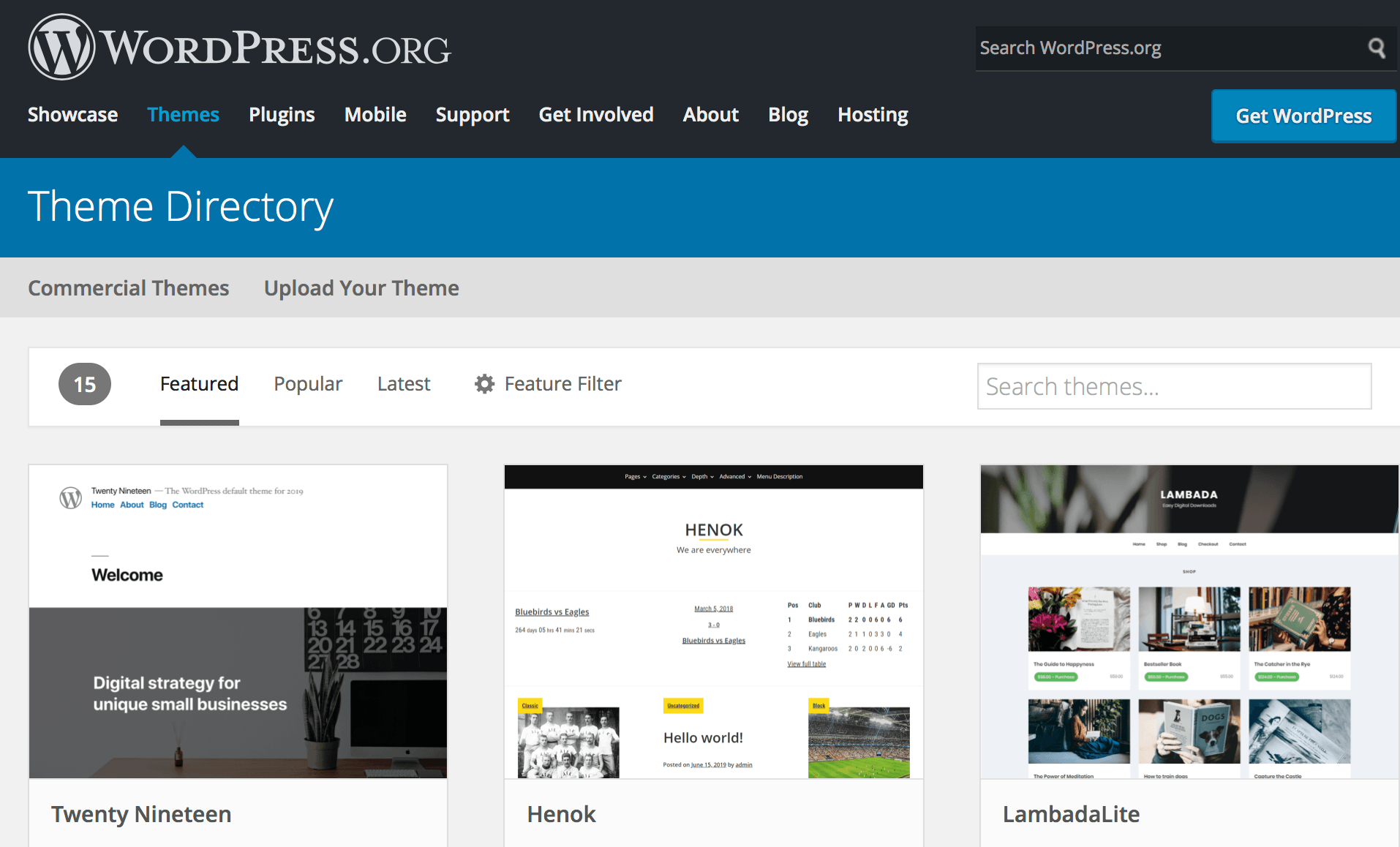 There are also premium themes available to your business. These themes do cost money, but they make your site appear more professional, add more functionality, and include plugins.
The cost of these themes varies — you may find a theme for $20, or you might find a theme for $100. The prices vary greatly depending on the style.
5. Plugins
Cost: varies depending upon the plugin and whether it's a one-time payment or yearly payment. Plugins are a crucial part of your WordPress site since they add functionality and make it more professional.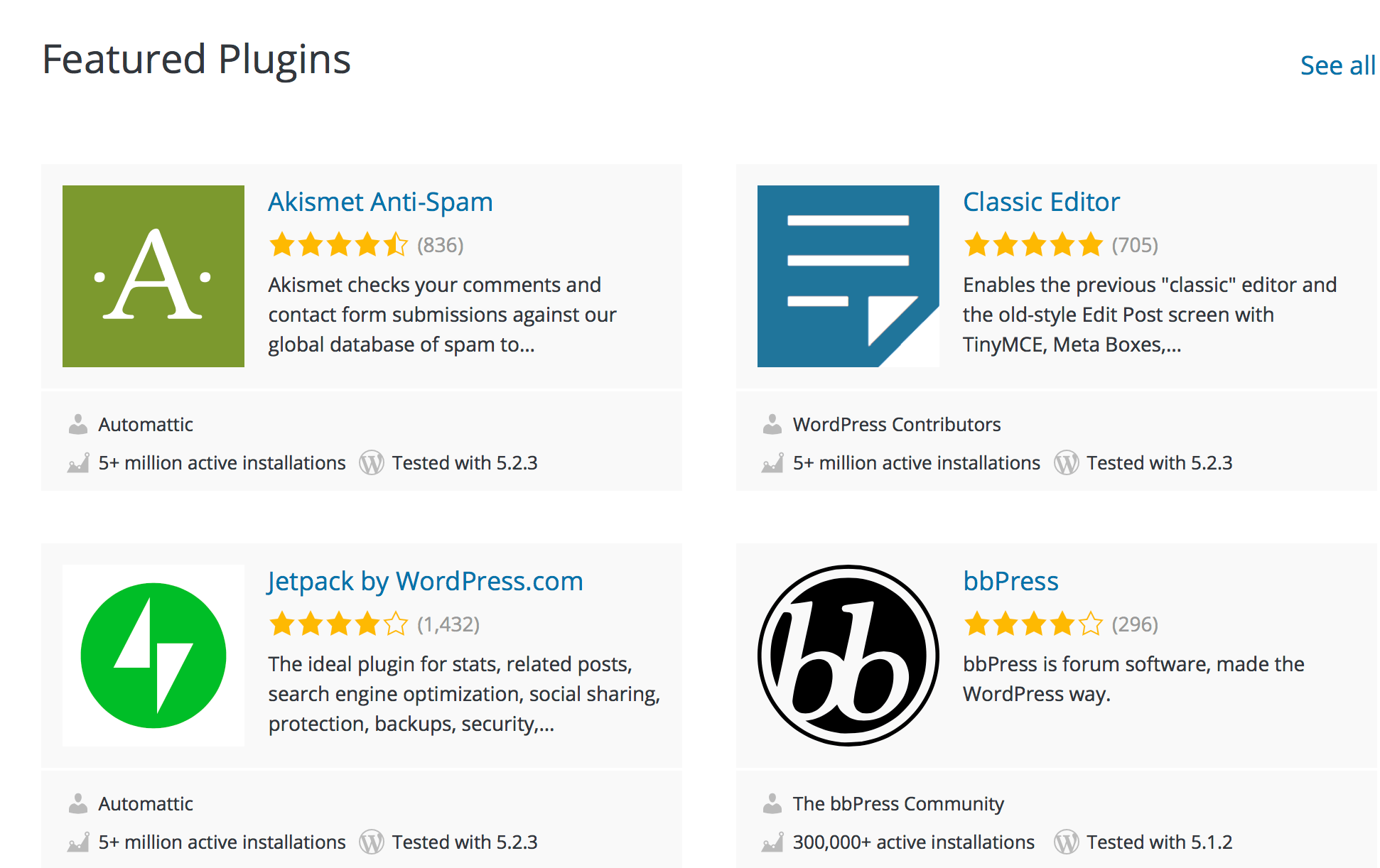 Some plugins will charge a yearly cost, while others charge a one-off fee. With over 50,000 plugins, you have dozens of options available to your company. There are multiple types of plugins you may use for your site, like anti-spam, search engine optimization (SEO), and site maintenance plugins.
The cost will vary depending on how many plugins you use.
6. Security
Cost: $50 - $500 one-off cost or $50+ per year
One of the most important elements of your site is its security. You want people to feel safe if they're browsing or shopping on your site. You'll need to add security to your page to encourage people to remain on your site.
You'll want to get an SSL certificate, which is standard technology that keeps websites safe. It helps keep the user's internet connections secure. Sometimes you can pay a one-time fee for security, but many security options require a monthly cost.
A basic security plan will run about $50 a year, but you can easily climb up to hundreds of dollars a year for more advanced security options.
Time To Level Up Your Sales
Our long list of services help you make waves in your industry and increase metrics that matter most - like sales.

What are the pros and cons of WordPress?
WordPress is an excellent option for building your website, but there are good and bad features of this service. Let's take a look at a few pros and cons of using WordPress.
Pros

WordPress offers a lot to businesses looking to create their website. Let's look at the three pros of using WordPress to build your website.
Options: WordPress gives you the freedom to build any website for your business. From a basic blogger site to a complicated ecommerce site, you have the opportunity to create what your business needs. With all the available plugins, you can continue to expand your website as your business grows.

SEO-friendly: WordPress creates very SEO-friendly websites from the start. While you can add plugins to help with SEO, WordPress's site structure makes it very SEO-friendly. This structure means you'll rank better in the search results and drive more traffic for your business.

Affordable: WordPress can be affordable for your business if you only have basic needs. As you add more to your site, it can get more expensive, but overall, it's relatively affordable for businesses that need a standard website.
Cons

While WordPress has a lot to offer to your business, there are cons to using this service. Let's look at three cons of building your website on WordPress
Complicated to learn: WordPress has a steep learning curve. It's not as easy to use drag and drop website builders so that it can cause headaches for inexperienced website builders. WordPress takes time to learn and requires a bit of coding knowledge, so it can end up making matters more complicated for people who aren't familiar with it.

Many moving parts: WordPress doesn't hand you everything you need on your website and tell you to build it. You have to pull at the pieces together, like your hosting, theme, plugins, and more. This setup makes it a more daunting practice for busy businesses.

>

May require help: Since WordPress has many moving parts and is challenging to learn, you may end up hiring someone to create your site.
Are there more practical alternatives to WordPress?
As far as website builders go, WordPress is one of the best. It offers more opportunities to add practical elements to your site, like security or SEO monitoring, but it can quickly become complicated.
So now you're wondering, are there more practical alternatives to WordPress?
If you want to get the most value out of your website for the least amount of stress, hiring a web design company is your best option. When you hire a web design company, you focus on the daily operations of your business while a team of professionals builds your website for you.
Let's take a look at a few positives of using professional web designers to create your site.
Better customization
Your website is the heart of your business, so you'll want to build a unique website that reflects your business and brand.
When you hire web design professionals, you'll have more customization options for your business than you would with a WordPress site. Not to mention, a web design company will work with your vision and bring your website design ideas to life.
Professionals working on your site
Web designers are professionals that know how to design websites. When you choose a top-of-the-line web designer, you'll partner with people who know the ins and outs of good design and how to implement it on your site.
With WordPress, you'd spend a lot of time trying to figure out the right plugins for your website. A web designer will know what you need on your site based on the specific functionality you're seeking. If you are an ecommerce company, for example, a team of professional web designers will know how to build a website that fulfills all your ecommerce functionality needs.
Get more than just web design
There's more to web design than just designing a site. You need website copy to fill all the pages of your site. Your business needs SEO implementation and monitoring.
With a web design company, you'll get all the additional features you need. You'll get copywriting for your pages, SEO services, and responsive design for your website. All of these features help you create a better and more functional website for your business.
Build your customized website with WebFX today
After looking at the WordPress cost, you may find that it's doesn't offer enough for the price. If you want to get the most bang for your buck, your best option is to hire a web design company. At WebFX, we have over a decade of experience building customized websites for our clients.
Our award-winning team of over 200 web design experts will help you build the website of your dreams. With Best of Web and Horizon Interactive Awards under our belt, you can count on our team of professional designers to create a functional and well-designed site for your business.
We'll help you build a fully customized website that's unique to your business. With our program, RainmakerFX, we'll help you create a great website in just 30 days.
If you're ready to learn more about how you can build a custom website, contact us online or call us today at 888-601-5359 to speak with a strategist about our custom web design plans.