The announcement is in — the Google Optimize Sunset is official! On September 30, 2023, Google Optimize and Optimize 360 solutions will no longer be accessible. Any customizations or experiments you've set up can keep running until then.
Google Optimize's low price and high value made it a surprising game-changer. Its features and affordable price points have helped many marketers overcome initial obstacles to implementing experimentation and personalization processes.
Don't miss our Marketing Manager Insider emails!
Join 200,000 smart marketers and get the month's hottest marketing news and insights delivered straight to your inbox!
Enter your email below:
Inline Subscription Form – CTA 72
"*" indicates required fields
(Don't worry, we'll never share your information!)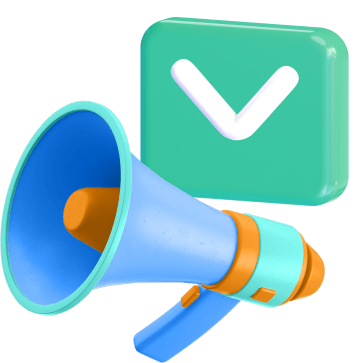 Why is Google Optimize sunsetting?
In the release, Google emphasized the importance of offering valuable tools to enhance the user experience. Although Optimize has been around for quite some time, it still lacks many of the services and functionality modern marketers want to do A/B tests.
Because of this, Google has put resources into products that will benefit its clients more, such as third-party A/B testing integrations for Google Analytics 4 (GA4).
Google is working hard to improve the GA4 ecosystem so that integrating third-party solutions and gaining actionable insights from them is as simple as possible. Among those improvements are:
Measuring system: You can export audience data to other A/B testing tools for statistical analysis, which implies that there should be no discrepancies between the GA4 experiment results and those from the external A/B testing tool.
Increased Quotas: You'll no longer need to employ Custom Dimensions (CD) to keep tabs on each test. Instead, you'll utilize information about your target audience to conduct a narrow test that yields faster and more reliable results. Without losing any of your experiment's history, GA4 Explorer allows you to create audiences on the fly and then erase them when you're done.
Ease of Use: For some A/B service providers, deploying an experiment involves constantly switching between the GA and A/B user interfaces. For ease of use, most users will choose a one-step process.
Word has it that GA4 is a powerful new tool that has the potential to revolutionize how we use audience data for A/B testing. We'll learn more when Google elaborates. So, stay tuned!
So, what should you do to prepare for the Google Optimize sunset?
Throughout the first and second quarters, you can be on the lookout for developments around the release of GA4 A/B testing and its third-party integration and analysis tools. For the time being, you can:
Make sure to complete all platform assessments by April so the team can properly evaluate their functionality concerning the plans, use applications, and make budgeting, implementing, and training processes easier.
Work to have all ongoing experiments and customizations under Optimize's management finished and/or included in a release schedule by the beginning of August.
Double-check that you have saved all experiment settings, code, and images that you can only access through the Optimize user interface (UI) as we approach September.
In short, you should begin gathering insights and data to gain a more comprehensive view of the implications of A/B testing and create any tools or technology necessary for an accurate analysis of your results.
Frequently asked questions (FAQs) about the sunset of Google Optimize
Does the sunset affect both the free and paid versions of Optimize 360?
Yes. Google plans to discontinue the program altogether, including the free and 360 versions. All companies must have converted their GA360 contracts to GA4 by the sunset date, at which point Optimize 360 will be made available at no cost.
Should I use Optimize with Universal Analytics (UA) or GA4 until sunset?
That's conditional upon the current state of your UA and GA4 integrations. If you are more familiar with UA 360 than you are with Optimize, you can keep using it until the latter's sunset date. In any case, GA4 data may drive reports and demographics. After extending your GA360 contracts with GA4, you can still connect Optimize to UA.
How compatible is a new third-party experience enhancement product with Google Analytics?
Google has stated its intention to invest in GA4 interfaces with other tools so that GA4 may serve as a central measurement center for analyzing and reporting on trials provided on a different platform. Information on these Google integrations will be accessible as soon as it becomes available.
How will Google Optimize sunset affect my historical data?
Since Optimize relies on Google Analytics data, you can access all your historical experiment data sets directly in GA (and BigQuery if using GA360). No matter the case, we advise that our customers maintain a centralized register of test findings to create a repository of insights and learnings to drive future decision-making.
Can I extend my contract for another year?
If you renew your GA360 subscription in the first half of 2023, you can also renew your Optimize 360 subscription as long as your service date is on or before September 30, 2023.
If you already signed contracts for GA4, you won't be able to enter into contracts for Optimize 360. However, you'll still have access to Optimize through the integration in GA4 until that version sunsets on September 30, 2023.
Can I still use Optimize 360 if my order's end date is later than sunset?
If you placed an order with a completion date after the Optimize sunset date, that date would change to reflect the end of life for the product. When the sunset date comes, your service will end, and you won't be charged for the extra time.
Is Firebase A/B testing also expected to sunset?
Even though Firebase A/B Testing relies on Google Optimize's infrastructure for inference processing, Google has promised to keep it supported and updated. The deprecation of Optimize will not affect Firebase A/B Testing.
We post videos every Monday. Yup. Every Monday.
Join the 5,000 marketers who get their marketing knowledge from WebFX videos.
Subscribe Now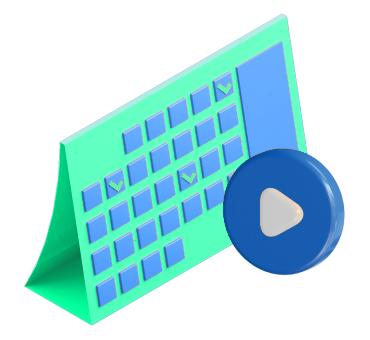 Get the latest updates on the Google Optimize Sunset
While the sunset of Google Optimize might hamper marketers' ability to run A/B tests and refine the user experience of their website or app, it will be intriguing to see how GA4 develops to enhance the optimization analysis of other significant conversion rate optimization (CRO) solutions.
Meanwhile, stay tuned and subscribe to our newsletter to be the first to know about any updates on the Google Optimize sunset. We're here to walk this journey with you!
WebFX Careers
Join our mission to provide industry-leading digital marketing services to businesses around the globe - all while building your personal knowledge and growing as an individual.