8 minute read

Trevin serves as the VP of Marketing at WebFX. He has worked on over 450 marketing campaigns and has been building websites for over 25 years. His work has been featured by Search Engine Land, USA Today, Fast Company and Inc.
Every website starts with zero visitors. You can have visions of a massive eCommerce empire but we all start at square one. This is what allows tiny startups to compete with giants online.
It's the beautiful democracy of the web at work. But starting with no traffic and a brand new website is terrifying. Getting 100 visitors a day, let alone 1,000, seems impossible.
The websites that are the most successful online are typically those who are quick to market and quick to scale their web traffic. They are able to rapidly move from zero visitors to thousands by using a variety of marketing channels. Timing is everything when it comes to scaling your web traffic.
Your plan of attack to get your first 100 visitors won't work when you want to move from 10,000 monthly visitors to 100,000. And if you didn't plan things out early on, you probably won't even make it that far.

I've put together a guide on three different phases of web traffic for online businesses: Launch, Growth, Mature. Working with hundreds of businesses both new and old at WebFX, I've seen some patterns emerge in websites that are able to quickly scale their traffic.
Most websites fall into one of these three categories. Your business will need a unique plan, but this should be a rough guide of what to focus on and how to keep your marketing efforts pushing you forward.
Launch Stage

Websites in the Launch Stage are typically new, but they could also be stagnant. This is the moment of panic where people realize all the work they've put into getting their site launched is worthless unless they figure out how to drive traffic and conversions, too.
A site that falls into this category is very likely not going to be ranking well in search engines, as the domain age is low, and the site has been crawled only a few times. This is where marketers and business owners need to leverage some ways to generate immediate traffic to the site. Most people start by encouraging those closest to them to visit and share.
Email blasts and press releases can also be some quick wins during this stage. Paid search traffic works great for new companies. You get to control exactly how much you are spending, where visitors are landing on your site, and visitors don't know if your site is new or if you've been around for ages.
This also helps you collect some early data on how people are interacting with your website (Note: Paid search can be an asset throughout all phases of growth, but is especially important for new sites).
Get ready to grow
The most common mistake I see during Launch is not scaling and preparing for the next phase – Growth. Launch is always an exciting time for everybody involved with the website. Compared to developing a site, sending out a few emails to people and writing up a press release is a breeze.
However, you can pretty quickly exhaust these traffic sources in just a couple of weeks or months and need to shift your focus to traffic sources that are more sustainable, mainly non-paid search traffic. Make sure you are investing your time properly optimizing your site for search engines (we have a free tool to help you with this). Start creating compelling and share-worthy content.
Use data to help you make some design tweaks to optimize conversions. These are all far more important things to focus on with a new website than traffic for the first few days/weeks.
Growth Stage

The most difficult leap for a new site is moving from launch to growth. Most businesses that fail online do so because they've overly relied on word of mouth or paid search to drive long-term traffic for them.
If you can pivot into a growth phase, you're in for lots of excitement. This stage is characterized by lots of referral traffic spikes as your website is featured in a news story (think the Slashdot/Digg/Techrunch effect), an increase in social media traffic/chatter and non-paid search visitors starting to roll in from branded and long-tail queries. Most of the big traffic spikes should come from marketing that the business is doing.
If you want people to come to your site, you still need to hustle and reach out to other websites. Traffic during this stage is typically correlated with how much time you are investing in marketing your site online. You're not big enough yet for people to have heard about you and naturally include your latest blog post in their industry round-up.
The onus is on you to let them know about it. On the social side, it's much easier to build up consistent traffic from social media for a newer website than from search engines. You can rapidly create a large social media presence whereas gaining authority and trust from search engines is a longer-term process.
Consistently blogging and sharing is vital during the growth stage. People may not have heard of your brand or product yet, but you can reach them by crafting killer content for your site and promoting it socially on Twitter, Reddit, industry forums, blogs, etc. You've started to see some traffic coming in from Google and Bing, but you aren't ranking for your biggest keywords.
You haven't seen the full impact of your early SEO efforts yet, but non-paid search traffic is on the rise, and you're ranking on page one for a few less competitive keywords.
Focus on content The most crucial aspect of the Growth Stage is your content. Having blog posts, videos, guides, articles, or other forms of content will attract visitors now and a long time into the future. Give people a reason to keep coming back to your site.
Align yourself with information and work towards becoming an expert in your industry. It's important to note the Growth Stage can, like adolescence, be a bit awkward. To your small but passionate number of brand advocates and frequent readers, you are already a huge deal.
It's important to hustle as much as you can to drive traffic to your site, but stay professional about it. Remember the Airbnb hiccup a few years ago when they were busted posting fake ads to Craiglist that pointed people to their site? They were so laser-focused on attracting visitors and gaining funding that they didn't take a step back to see how this could be a long-term negative for their business.
Hustle like the small, hungry company you are during the Growth Stage, but start thinking like the mature company you want to become. You can't make that transition unless you start thinking like a bigger, more recognized entity. Remember those words every teenager hears: you're a man now…time to start acting like it.
Mature Stage

This is where everything comes together.
Some sites transition into the Mature Stage in a couple of months while it may be 10 years for others depending on your budget, industry, strategy, and execution. This is where non-paid search traffic becomes the keystone for your online marketing efforts. Your website is ranking highly for a variety of keywords, including some very competitive terms.
Non-paid search traffic provides a constant stream of new visitors to your website without any upfront cost to you, as SEO efforts have been scaled throughout the process of launching your website. Direct traffic is also increased because people have heard about you by now. A lot of these visitors probably heard about you during the Growth Stage…by seeing you featured on another website or by encountering your content.
If you are engaging in a lot of offline marketing, this will impact direct traffic as well. You'll still see large traffic spikes from referring websites, but they aren't as noticeable anymore with so much traffic coming from non-paid search and direct traffic. The key difference is that influencers are now reaching out to you instead of you having to do the outreach work.
Social media continues to play a role as well, though you won't have to go out of your way as much to encourage people to share and discuss your website, brand, or product. With so many visitors, it will occur naturally.
Invest in conversions
Your marketing focus should now be focused on continuing to grow the channels that are driving visits and conversions for you. While it's important to break into some smaller channels, increasing and optimizing your existing ones should be your main task.
You'll also have a nice audience coming to your website that gives you plenty of opportunities to drive some more traffic through the community surrounding your business. No path that any two businesses take online is going to be exactly alike. Every site, product, and the company is unique and cookie-cutter marketing solutions are never as effective as customized solutions.
But businesses all go through similar growing pains online, and anybody who has morphed their website into an online powerhouse has learned to scale their web traffic. Overly relying on one source or ignoring the long-term value of another at launch is a recipe for disaster. As your website grows and changes, so too should your online marketing strategy.
Trevin serves as the VP of Marketing at WebFX. He has worked on over 450 marketing campaigns and has been building websites for over 25 years. His work has been featured by Search Engine Land, USA Today, Fast Company and Inc.

WebFX is a full-service marketing agency with 1000+ client reviews and a 4.9-star rating on Clutch! Find out how our expert team and revenue-accelerating tech can drive results for you! Learn more
The Internet in Real Time
Ever wonder how much is going on at once on the Internet? It can be tough to wrap your mind around it, but we've put together a nice visual that'll help! The numbers show no sign of slowing down either.
Find out More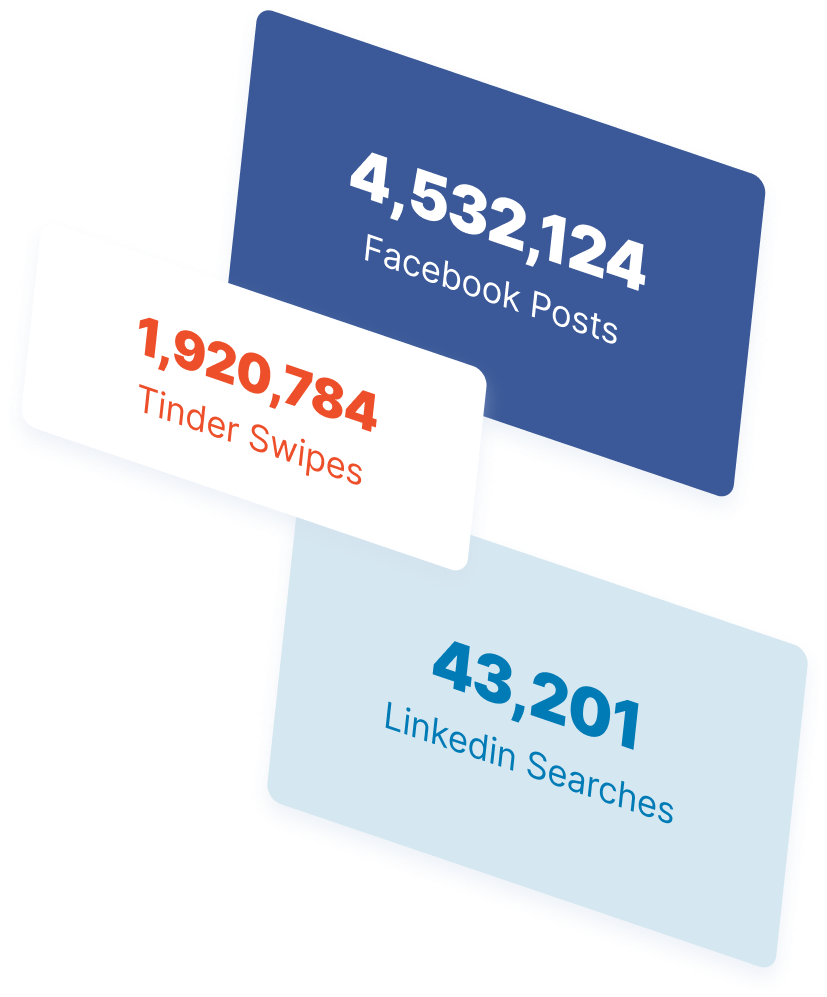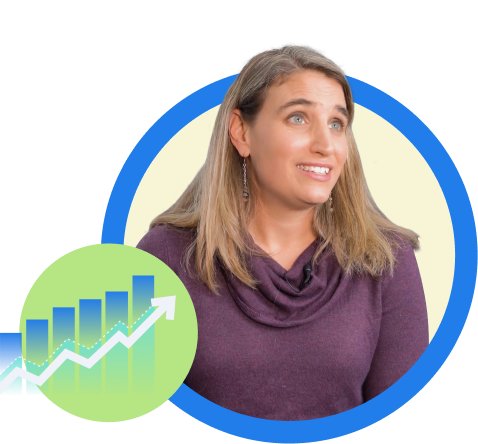 Ready to Drive Results for Your Business?
See how WebFX uses SEO, PPC, Social Media, and Web Design to Drive Revenue for Businesses.
Get Inspired
The Internet in Real Time
Ever wonder how much is going on at once on the Internet? It can be tough to wrap your mind around it, but we've put together a nice visual that'll help! The numbers show no sign of slowing down either.
Find out More