Whether you're using search engine optimization (SEO) or pay-per-click (PPC) advertising, you're driving traffic to your site — or so you think. If you don't actively monitor your Google website traffic, you have no way of knowing whether your marketing efforts are working. On this page, we'll discuss everything you need to know about tracking Google traffic, including:
We're masters of our craft.
WebFX is a marketing and design industry leader.
Meta, Amazon, and Google Partner
4,000+
blog posts written
300+
Google Certified team members
Contact Us

Why should I track my Google website traffic?
All this talk about website traffic tracking may make you wonder why it's crucial to track who visits your site. Here are three big reasons you'll want to check your website traffic:
1. Understand your visitors better
One of the biggest reasons to track your website traffic is that it helps you understand your site visitors better. When you track your traffic, you can see who's visiting your site and what type of leads you drive. You can understand critical information about your audience such as:
Age
Gender
Location
Language
When you know this information about your audience, you have a better understanding of who visits your site. As a result, you can adjust your marketing campaigns to appeal to your audience more effectively.
2. Understand your traffic sources
Another reason to check website traffic is to understand where your traffic comes from on your site. People can find your website in multiple ways, from organic searches to paid ads. Users can also visit your site through numerous pages, from product or service pages to content posts.
When people have so many ways to find your site, you must know what's driving people to visit your page. You can determine which strategies help drive people to your site by measuring your website traffic, so you can focus on ramping up those strategies.
3. Understand the effectiveness of your campaign
The last reason you'll want to look at your website traffic numbers is that you can see if your campaigns are effective. When you track the traffic from your different campaigns, you can see which strategies are most effective for driving traffic to your site. As a result, you know which campaigns work and which ones don't.
It enables you to focus your resources on strategies that help you drive the website traffic numbers you desire.
How to set up Google Analytics to track your website traffic
Want to track your website traffic? Here's how you can set up Google Analytics to start tracking your website traffic:
Create an account or sign in to your Google Analytics account
Set up a property in your account (in this case, your website)
Set up a reporting view — separate from your master, unfiltered view — in your property
Build your property's reporting view
Add the tracking code to your website to collect data
By setting up your website traffic tracking, you can start obtaining valuable data about your site.
How to track your website traffic
Once you have Google Analytics up and running, you may feel overwhelmed by all the data you see. How do you know what to look at for your website traffic? There are two channels you'll look at to understand your Google website traffic:
Organic Search
Paid Search
Let's take a look at these two channels:
1. Organic Search
The first metric you'll want to track is your organic traffic. Organic traffic indicates how many people go to your site through unpaid means, like clicking on your listing in search results. You can find this metric by going to: Acquisition > All Traffic > Channels > Organic Search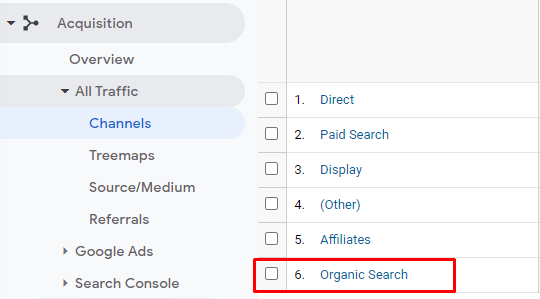 From this point, you can see how many users visit your site through organic search.
If you click on the Organic Search channel, you can see everything from the number of users that visit your site through organic channels to the length of time people spend on the page. Knowing this information is highly beneficial to help you understand your SEO efforts better. You can see if your organic efforts work to drive traffic to your site.
2. Paid Search
Another channel that shows your Google website traffic is Paid Search. This channel encompasses data on who visits your site through your PPC ads — paid ads that appear at the top of organic search results.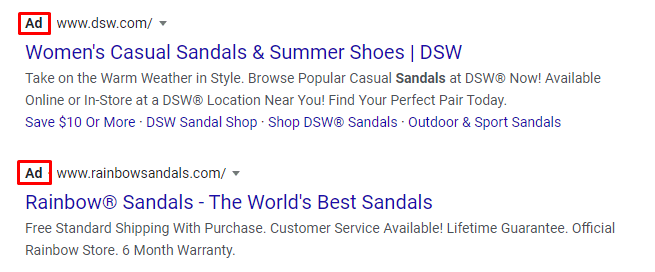 When you go into Google Analytics, you can find this information by going to:
Acquisition > All Traffic > Channels > Paid Search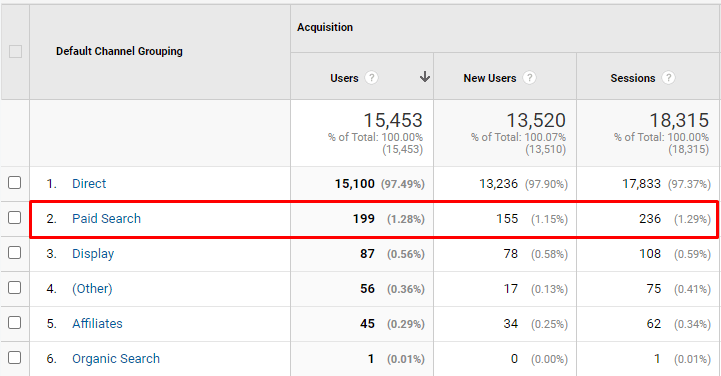 Like the Organic Search channel, you can see what keywords drove people to click on your ad and visit your website and how many people clicked on your ads.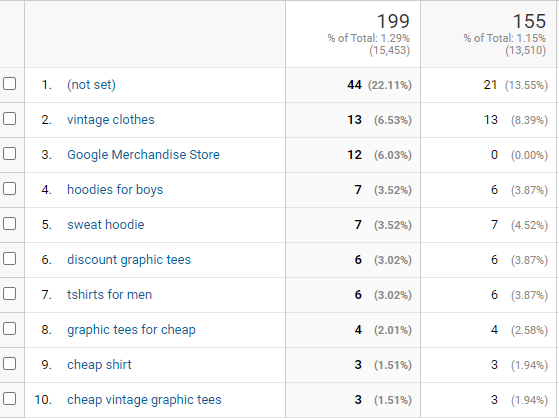 This channel's information is helpful because it enables you to understand what keywords work for your PPC ads. Since keywords affect your bid amounts and other factors, it's essential to look at this data to understand better what's working and adjust accordingly.
What metrics should I look at when tracking Google website traffic?
Now that you know which channels to use to check website traffic, you may be wondering what metrics to look for in Google Analytics. Each channel provides an abundance of data on users visiting your site, so it can feel overwhelming trying to figure out what everything means.
Here's a breakdown of the metrics to look at and what they'll show you:
1. Users
Users tell you how many people started a session — visited your site — after clicking on your website in search results or through an ad. These users can be people who just discovered your business or people who visited your site multiple times.
Look at this data if… You want to see how many people you're driving to your site through a specific key term or campaign.
2. New Users
With the New Users data, you can get a more detailed look at how many individual visitors you drive to your site through your keywords or campaigns. This data tells you how many first-time visitors come to your website.
Look at this data if… you want to know how many new and unique visitors come to your site. When comparing this data to the Users data, you can better understand how many visits are first-time visits compared to repeat visits.
3. Sessions
Another metric you'll see when tracking Google traffic is sessions. Sessions are a period of time that a user spends on your website. For example, if a user visits your site and closes their browser, that's a session — if they come back the next day and revisit you, those are two separate sessions.
Look at this data if… you want to find popular pages on your site.

While the sessions metric isn't the best metric to track in terms of individual visits, it can help you see pages that may drive higher engagement than others.
4. Bounce rate
Bounce rate indicates how many people visit your page and leave before interacting with it. Generally, people bounce from pages that aren't relevant to their search. Sometimes, though, it can mean people found the information they wanted quickly and left.
Look at this data if… you want to find underperforming pages.

If you see that certain pages have an extremely high bounce rate, it could mean that the page isn't relevant to search results or the keyword you're targeting. It provides you with an opportunity to revamp those pages to drive better results.
5. Pages per session
With pages per session, you can see how many pages people visit while in a session on your site. This number tells you if people only visit the page they clicked on or if they explored other pages on your site.
Look at this data if… you want to understand better how visitors interact with your site after certain pages. It can help you know which pages encourage further exploration on your site, which can help shape future pages and content that you create.
6. Average session duration
Another metric you'll see when you check website traffic through Google Analytics is the average session duration. This data tells you the average amount of time users spend on your site during a session.
Look at this data if… you want to know what pages keep leads engaged. The average session duration can help you identify core pages and content pages that keep prospects interested in your business.
7. Conversion rate
When you track your website traffic, you can also track your conversion rate. This metric indicates how many people converted after visiting a page on your site. You can see this metric from both organic and paid traffic.
Look at this data if… you want to know what pages drive conversions.

It can help you guide users on a path towards high-converting pages so that you can increase sales for your business.
Need help tracking your Google website traffic?
When you set up Google Analytics and see all the data you have available at your fingertips, it can feel overwhelming. Luckily, you can rely on the experts at WebFX to help you make sense of your data. As a full-service digital marketing company, we have experience launching paid and organic campaigns and know how to do website traffic tracking to see what campaigns drive results.
With a team of over 500 marketing experts, we can help you launch, monitor, and optimize your marketing efforts on Google. If you're ready to get help tracking and optimizing your campaigns through Google, contact us online or call us today at 888-601-5359 to learn more about our SEO and PPC services!
WebFX Careers
Join our mission to provide industry-leading digital marketing services to businesses around the globe - all while building your personal knowledge and growing as an individual.