Any marketer can tell you that it's extremely difficult to stay up-to-date on all of the trends, changes, and news in the marketing industry. But one of the best ways to keep up with the speed of the industry and continue learning is to make a habit of listening to marketing podcasts. Podcasts are a great way to keep you and your business at the forefront of your industry and even your specific business niche.
The tips and tricks you learn can help you stay one step ahead of your competitors, and they're also a great way to utilize your downtime, like while you're getting ready in the morning or during your daily drive to the office. It's also convenient to listen to podcasts, since you can use your smartphone to listen with apps or directly from the podcast's main site. Given the number of marketing podcasts available, though, it can be overwhelming to get started – which is why we've compiled a list of the top marketing podcasts today.
Check out our list of the 15 best marketing podcasts to hear advice and stories from industry experts and other experienced marketers!
1. Social Media Marketing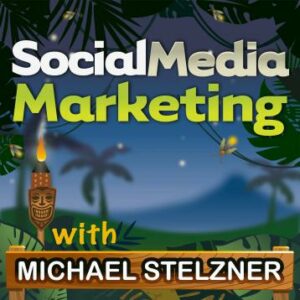 The Social Media Marketing Podcast is hosted by Social Media Examiner's Michael Stelzner. This podcast focuses on navigating your business's social media presence, including new strategies, past success stories, and interviews from social media marketing professionals. Presented in a straightforward, professional, and entertaining way, this podcast addresses the social media issues that you and your business may be facing, as well as up-to-date information on the latest social media news and strategies.
2. Marketing Over Coffee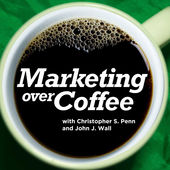 The Marketing Over Coffee podcast is hosted by John Wall and Christopher Penn, who discuss the latest and best trends in the marketing industry as a whole. Marketing Over Coffee covers all things marketing in a conversational fashion. This weekly podcast will present you with resources and new ways to think about marketing in your business.
3. Online Marketing Made Easy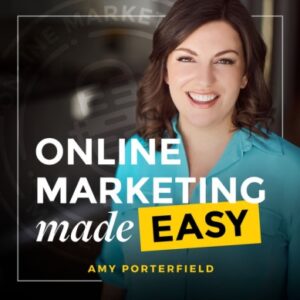 If you're interested in starting your own business or wanting to grow your business, put the Online Marketing Made Easy podcast on your to-listen list. Marketing strategist Amy Porterfield hosts this podcast, and includes insights from marketing experts, strategies for taking action, and step-by-step guides all focused on generating revenue. Start listening to this podcast to gain more of an understanding of the online marketing industry.
4. Call to Action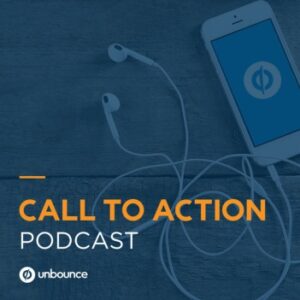 The Call to Action podcast shares marketing stories that will teach, inspire, and motivate you to make changes in your marketing campaigns. Interviews with marketing experts, actionable tips, and tools you can implement into your business are just a few of the valuable talks you can expect to hear on this podcast. You'll also learn about helpful optimization techniques to help improve your conversions, PPC, content, social media, and more!
5. Social Pros Podcast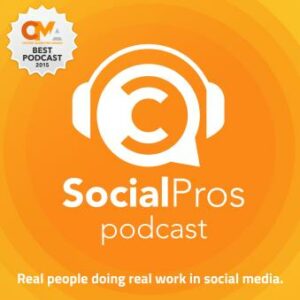 If you're interested in learning about and improving your business's presence on social media, check out the Social Pros Podcast. Hosts Jay Baer and Adam Brown, as well as guest social media specialists, cover the latest social media trends and insights. You'll also hear the rapid-fire question and answer session and the end of each episode in response to questions in the social media industry.
6. The Productivityist Podcast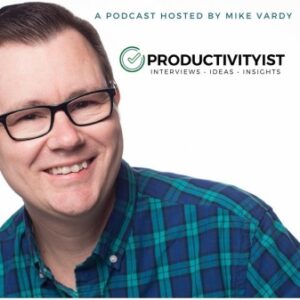 Interested in bettering your personal and professional productivity levels? The Productivityist Podcast addresses tips and tricks for improving your productivity and time management. Mike Vardy hosts this weekly conversational podcast that will help you get focused and stay proactive in your marketing campaigns.
7. Duct Tape Marketing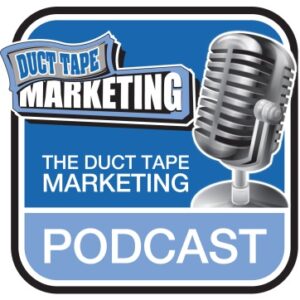 The Duct Tape Marketing podcast provides listeners with resources to improve their presences in the marketing industry. Hosted by John Jantsch, this topic-driven podcast will help you generate new marketing ideas for your business with a variety of tips, tricks, and interviews with marketing leaders to help grow your small business.
8. Mad Marketing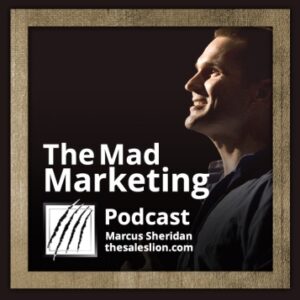 The Mad Marketing podcast is designed around a question-and-answer format. Marcus Sheridan hosts this engaging and resourceful podcast, and gives listeners insightful answers to real questions on today's marketing trends.
9. Marketing School
Marketing School is a daily, action-packed podcast that is 10 minutes long and provides listeners with marketing advice that they can quickly implement to improve their marketing strategies. The podcast, hosted by Neil Patel and Eric Siu, is short, sweet, and to the point. The information is also presented in an easy to understand format, which makes it easy to listen to whenever you're on the go or have some down time.
10. Marketing Secrets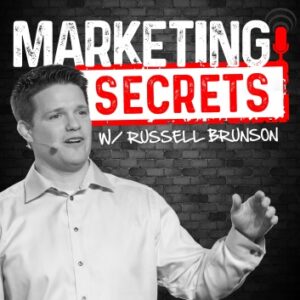 The Marketing Secrets podcast gives listeners insight on how to improve their marketing strategies in the most profitable way possible. Host Russell Brunson encourages you to reflect back on your own business as you listen to real life marketing stories. You can gain valuable insight in ways that help you think more like a marketer and keep your costs down while increasing profits.
11. Marketing Smarts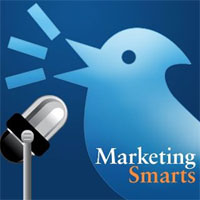 Looking to market your business in a smarter way? Listen to MarketingProfs' Marketing Smarts podcast for valuable marketing advice. Presented in a smart and easy to understand way, this weekly 30-minute podcast covers action items to help your marketing practices, as well as interviews with marketing industry guests.
12. Copyblogger FM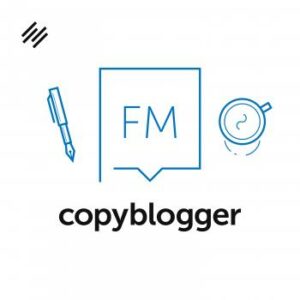 Copyblogger FM is a weekly podcast where marketing industry experts talk about current trends in the marketing industry. Hosted by Sonia Simone, the podcast covers multiple areas of marketing, including blogging and content marketing, and is relevant to your strategic marketing campaign no matter your industry.
13. The Marketing Companion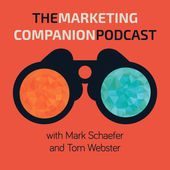 The Marketing Companion podcast gives listeners the latest updates and news on digital business in a funny and entertaining way. Hosts Mark Schaefer and Tom Webster provide commentary on everything digital marketing, as well as useful insights for your marketing strategy with a modern and fun twist.
14. PNR: This Old Marketing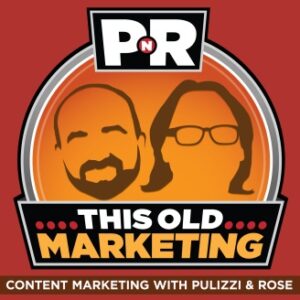 Interested in all things having to do with content marketing? Listen to PNR: This Old Marketing podcast to stay up-to-date with trends and tips from the world of content marketing. Joe Pulizzi and Robert Rose host this entertaining podcast, which never runs more than an hour, and highlight the latest news in content marketing.
They'll tell you which strategies are working well for marketers, as well as tips for improving your own business's content marketing.
15. Six Pixels of Separation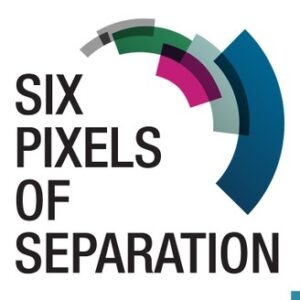 Hear about what's happening in the social media and digital marketing world with the Six Pixels of Separation podcast. Get involved in the conversations with this podcast and learn how to make a game plan to tackle your marketing strategy. You'll also gain valuable insight on how to identify and take advantage of the opportunities that are constantly evolving in the world of social media and digital marketing.
Do you listen to marketing podcasts not on this list?
This is by no means an exhaustive list as there are many marketing podcasts available online, so if you know if any great podcasts I missed, feel free to let me know in the comments below!
Have a growing podcast and looking for a great podcast advertising agency? Contact us.
WebFX Careers
Join our mission to provide industry-leading digital marketing services to businesses around the globe - all while building your personal knowledge and growing as an individual.