Imagine if every time someone bought a product on your ecommerce site, you and your employees had to facilitate the entire process without the benefits of ecommerce automation. As users would come to your website, you'd have to personally walk them through any questions they had. When they made a purchase, you'd have to close the deal yourself, and then you'd have to manually update the inventory and ship the product. Exhausting, right? After about three customers, you'd be calling it quits.
That's why you can benefit from using ecommerce automation on your site. Automation can handle most of the routine ecommerce tasks for you, freeing you up to do other things. But what exactly can automated ecommerce do for your business? We'll explore the answer to that question below in the form of some ecommerce automation benefits. Read on to learn more about the benefits of ecommerce automation, and then consider partnering with WebFX's team of over 500+ experts for our ecommerce services.
Just call 888-601-5359 or contact us online to get started today!
Partner with a team of ecommerce masters!
WebFX campaigns have delivered more than 12,936,451 ecommerce transactions in the last 5 years

Read the Case Studies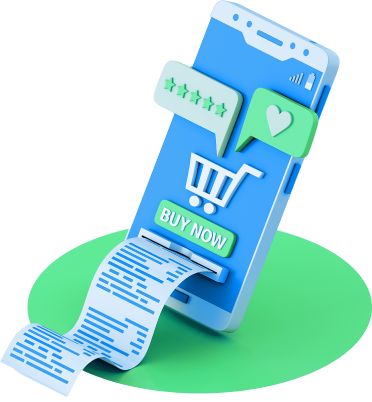 What is automated ecommerce?
Ecommerce automation is any digital, ecommerce-related task that occurs automatically in response to a certain stimulus on your site. The idea is that automation can run tasks you would otherwise have to do manually.
What is an example of ecommerce automation?
To give you an example, let's say you wanted to send a marketing email to people who abandon their carts on your site. To do it manually, you'd wait until an abandoned cart popped up on your radar and then manually direct an email to that user's email address. With automation, though, you wouldn't have to do anything.
Your website would detect the abandoned cart and immediately know to send your selected email to that user.
6 amazing benefits of ecommerce automation
Automated ecommerce is a simple enough concept to understand, but it has many advantages you might not immediately consider. That's why we're about to go over some of the most significant benefits of ecommerce automation that show how much you stand to gain from using it. Here are six ecommerce automation benefits to consider when running your ecommerce site!
1. Automation saves time and effort
One of the most obvious ecommerce automation benefits is the fact that it can save your company vast amounts of time and effort. When you run ecommerce manually, it can quickly eat up all your time, leaving you with no chance to work on other things. With automation, you can leave the minutia of online customer purchases for your website to handle automatically, while you and your team invest your focus on bigger and more important tasks.
2. Automation accommodates large audiences
When you have to manage all your customers' ecommerce transactions manually, you tend to be very limited. You only have so much time and so many employees. When you only have a few customers a day, it's one thing — but the more customers you have, the harder it becomes to handle them all. With automation, that's not an issue.
Your website will handle all the purchases automatically, setting up the shipping process and sending out any necessary emails all on its own. That means that even with a thousand different customers making purchases at once, everyone will be accommodated.
3. Automation increases conversion rates
One of the best things automated ecommerce can do for your business is boosting your conversion rates. That's because automation can upsell and cross-sell to people visiting your online store.

For example, if someone adds a fishing rod to their cart, the automation on your site can show them a box linked to your bait product page with the label, "You might also like." That could lead to the user buying the bait as well, increasing your overall revenue. Automation can also detect when someone abandons their cart. If that user has already submitted their email address, the automation can email them to follow up and encourage them to come back and complete their purchase.
4. Automation more efficiently manages reviews
When it comes to ecommerce, review management is a critical part of your marketing. A good or bad review could be the deciding factor in whether many of your potential customers end up buying. Ideally, you want to have plenty of good reviews on your site and very few bad ones. With automated ecommerce, you can handle reviews far more easily.
Anytime a user makes a purchase, your site can automatically email them requesting a review of the product, helping you to gain positive reviews quickly. The automation can also notify you of any negative reviews — for example, all those with fewer than three or four stars — so you can respond to them and try to resolve whatever issues your customers had.
5. Automation improves shipping reliability
Handling transactions manually leaves plenty of tasks vulnerable to human error. Maybe someone orders a product, and you somehow lose track of the order, so they never receive the package. Or possibly you try to mail it but miswrite the address. Automated ecommerce can spare you from all of that.
You can set up your automation to print shipping labels using the exact addresses customers submit and to automatically manage the shipping process. By improving shipping reliability, it can help you retain customers and earn more revenue.
6. Automation integrates inventory data
Trying to keep up with manually updating your product inventory can often be something of a nightmare. Every time a product gets purchased or goes out of stock, you have to personally change the inventory numbers to reflect that. On top of being exhausting, that process can quickly lead to problems — if a product goes out of stock, and you don't update your site quickly enough, you could end up with people making purchases you can't deliver on. With ecommerce automation, though, that's not a problem. Automation allows you to integrate all your inventory data, typically through ecommerce integration software.
That means your site can automatically update inventory numbers to reflect what's in stock.

Good agencies have more than 50 testimonials.

Great agencies have more than 100 testimonials.
WebFX has over 1000+ glowing client testimonials.
See What Makes Us Stand out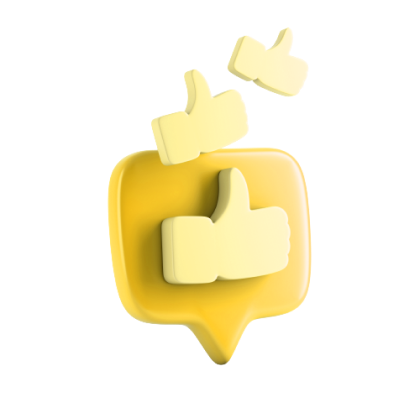 WebFX can drive results for your automated ecommerce
Want to make your ecommerce process easier and more efficient? Ecommerce automation is the tool for you, and WebFX can help you take full advantage of it. Our more than 1020 testimonials prove that we make our clients happy, and you'll be no exception. With our ecommerce services, you'll get help setting up your online store to drive maximum traffic and conversions, enabling you to experience all the benefits listed above in full.
You'll also receive a dedicated account representative to keep you informed on all we do for you. To get started, just give us a call at 888-601-5359 or contact us online today!
Get posts by email
Join 200,000 marketing managers and subscribe to Revenue Weekly!
"*" indicates required fields
WebFX Careers
Join our mission to provide industry-leading digital marketing services to businesses around the globe - all while building your personal knowledge and growing as an individual.